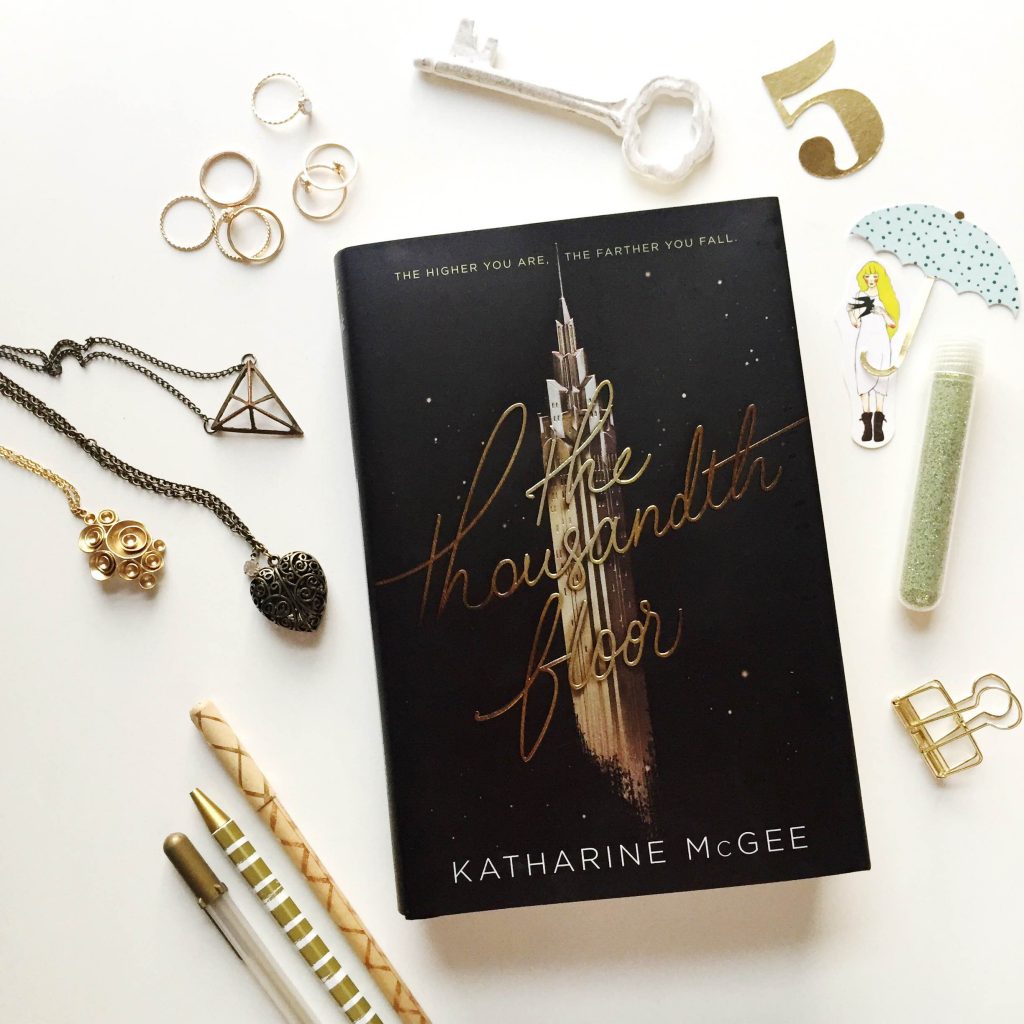 Guys, The Thousandth Floor is one of the shiniest and most epic books out this fall. It takes place in Manhattan in 2118 where the world revolves around a thousandth-floor building that sits over where Central Park used to be. Five characters are featured in cycling narratives, and they all have something they really want, something they really can't lose. This book made my pulse quicken, my jaw drop, and I made all sorts of reaction faces.
I've listed five reasons why you really need to pick up this book over at Frenzy! SERIOUSLY GO LOOK! It includes gifs that illustrate my intense reactions and a lot of talk about drama, the main characters, and THE FACT THAT A GIRL FALLS OFF THE BUILDING and that's just where the story starts. I can't stop talking about this book. If I could shake you by the shoulders, I would.
Also you should know that a) this is the first book in a series and b) it's been optioned for TV. YUP!
>>5 Reasons Why You Need to Read The Thousandth Floor
>>Add The Thousandth Floor to your TBR
>>Here are 13 other amazing books you need to read this fall