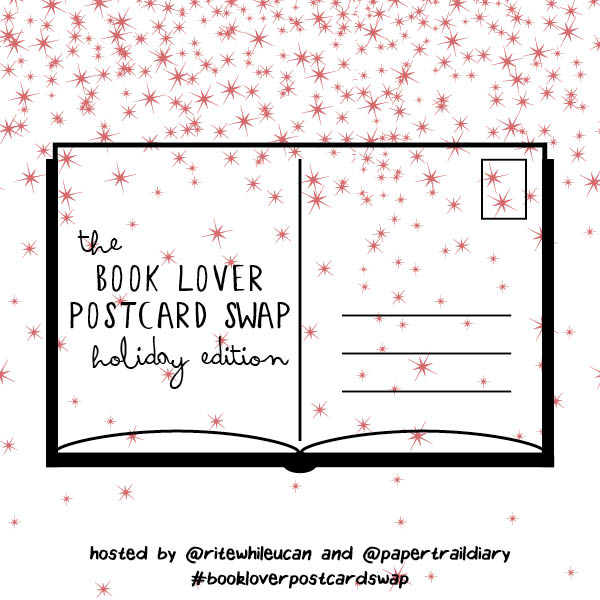 I'm so excited to share with you guys the second round of the Book Lover Postcard Swap! This time we'll be spreading some holiday cheer and notes about what books are on our wishlists this year. No matter what holiday, or even if you don't celebrate anything, it's still a good time of year to send someone a nice note.
Barb and I were so pleased with how the first round went, and we hope you were too! We'd love to hear any feedback or see any photos if you have any.
Check out these amazing posts from the first round by fellow bookworms on Instagram!
Interested in sending someone a bookish postcard? Read below for more information and instructions on how to participate!