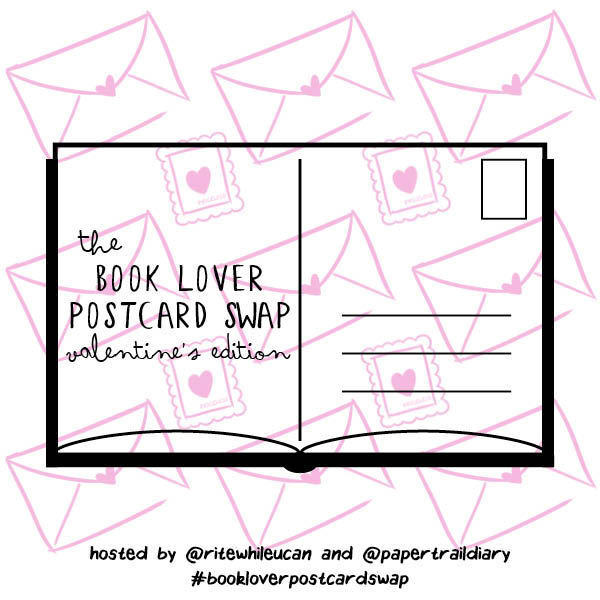 It's time for the third r-r-r-round in the Book Lover Postcard Swap! *said in crazy radio announcer voice*
I'm particularly excited about this one, partly because I love playing with cute paper goodies that are pink and lovey, partly because I know the cards you guys come up with are going to be awesome! And the prompt for this round is to write about the greatest love story you've ever read 😍
Barb and I were so pleased with how the first and second rounds went, and we hope you were too! We'd love to hear any feedback or see any photos if you have any.
Check out these amazing posts by fellow bookworms on Instagram!
Interested in sending someone a bookish postcard? Read below for more information and instructions on how to participate!