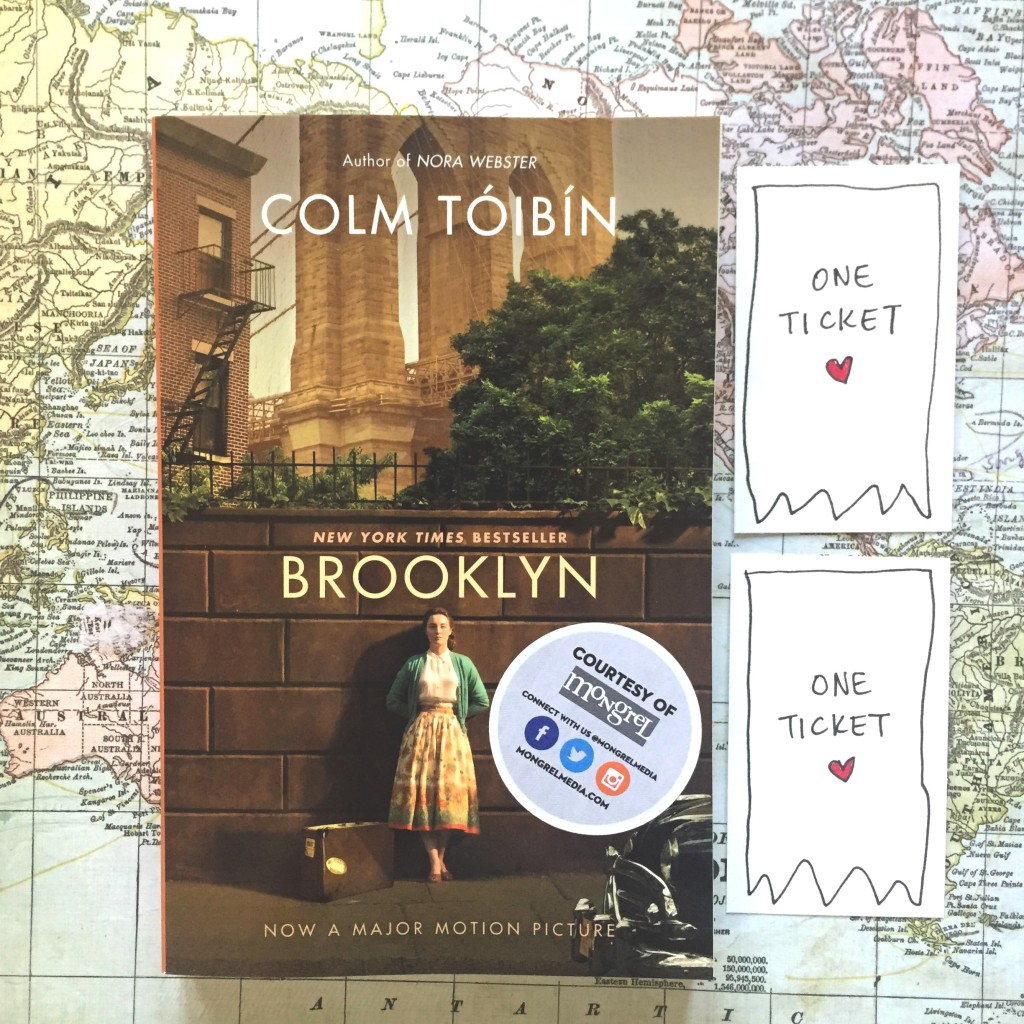 In Colm Tóibín's 2009 novel Brooklyn, Eilis Lacey, a young Irish woman, heads to the Big Apple in the 1950s after the darker days of World War Two in Ireland. There, she meets Tony, an Italian, and quickly falls for him. But after a while, a family tragedy in Ireland forces her to return home, where she eventually starts a relationship with an old friend named Jim. Eilis must decide where her heart lies: the U.S., the land of new promises, or Ireland, the land of family and tradition?
Brooklyn has been adapted into a movie starring Saoirse Ronan as Eilis, Emory Cohen as Tony and Domhnall Gleeson as Jim. Nick Hornby wrote the screenplay (of course).
When I saw the trailer for Brooklyn while at The Diary of a Teenage Girl, some heart strings were tugged, I gotta say! And I heard that it was really well received at TIFF. So I'm very happy to be able to share the book and movie with you, courtesy of Mongrel Media.
I have TWO Grand Prizes available which include a copy of the book and two tickets to the advance screening.
Then I have FOUR more pairs of passes to the advance screening.
Lots of chances!
**All passes are for an advance screening of the film on Wednesday November 11 at 7 pm at Cineplex Yonge & Dundas.**
To enter, you must do one of or all of the following:
*Tweet "I want to see Brooklyn with [handle of friend you'd take to the movie] via @papertraildiary bit.ly/Brooklyn-contest"
*Comment on this Instagram post with the handle of the friend you'd take to the movie
*Comment on this blog post with where you think you'd end up: Brooklyn or Ireland?
Lots of chances!
Fine print:
You must live in Toronto or the GTA (and be able to provide an address if contacted).
You must be over 13.
You have two days! I will choose the winners at random and contact them on Thursday, November 5.
Good luck!