Today is World Stationery Day, as part of National Stationery Week (which is British, but whatever)!
To celebrate, I want to show off some of my favourite stationery that I use for my snail mail.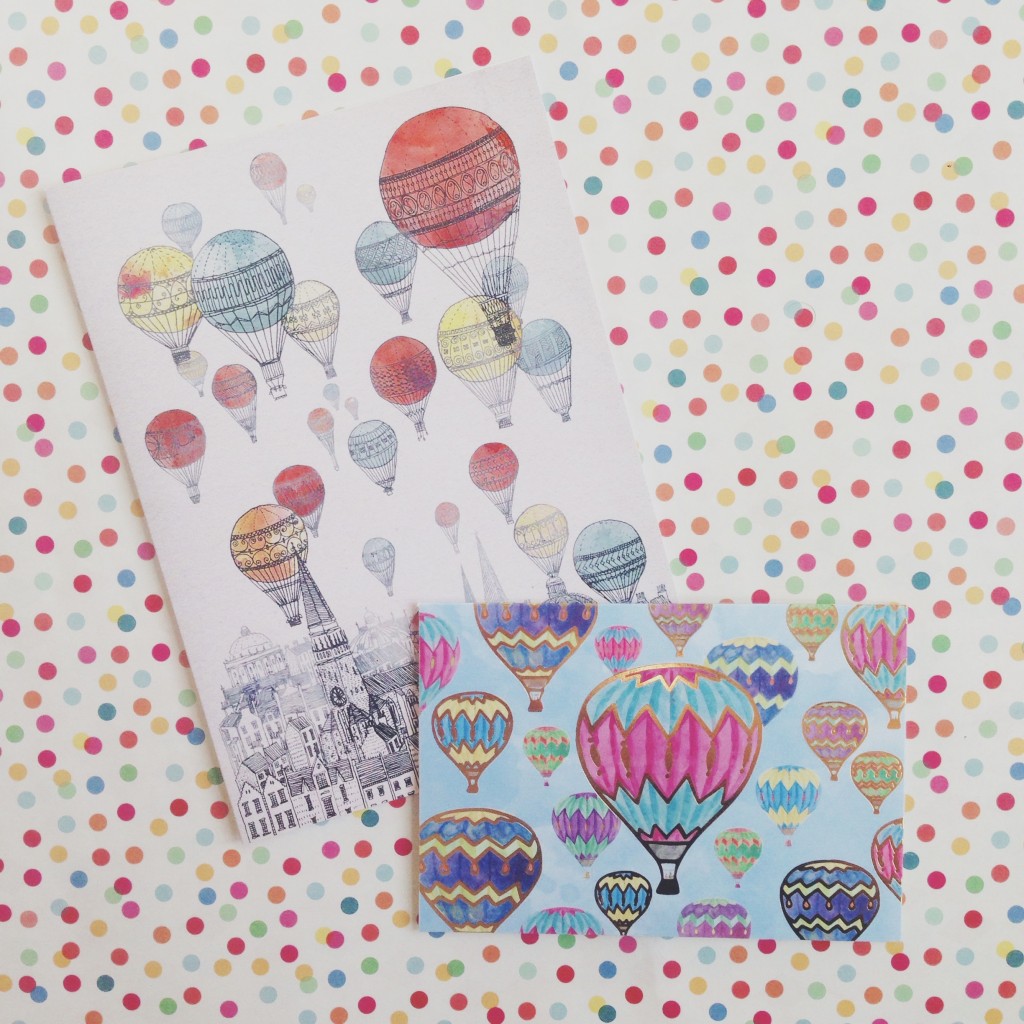 Sometimes I like writing in cards, but making them expandable, whether that means taping papers together to unfold like an accordion or booklet style. You could also write a little letter, put it in a little envelope, and tape that to one side, freeing up the other side for more goodies! But sometimes I write in them like regular cards. So, as you can see, I *love* hot air balloons. I will never get in one, but they're just the prettiest. The one on the left is by David Fleck and the one on the right is by Lady Jayne Ltd. (but I got in the dollar bin at Michael's).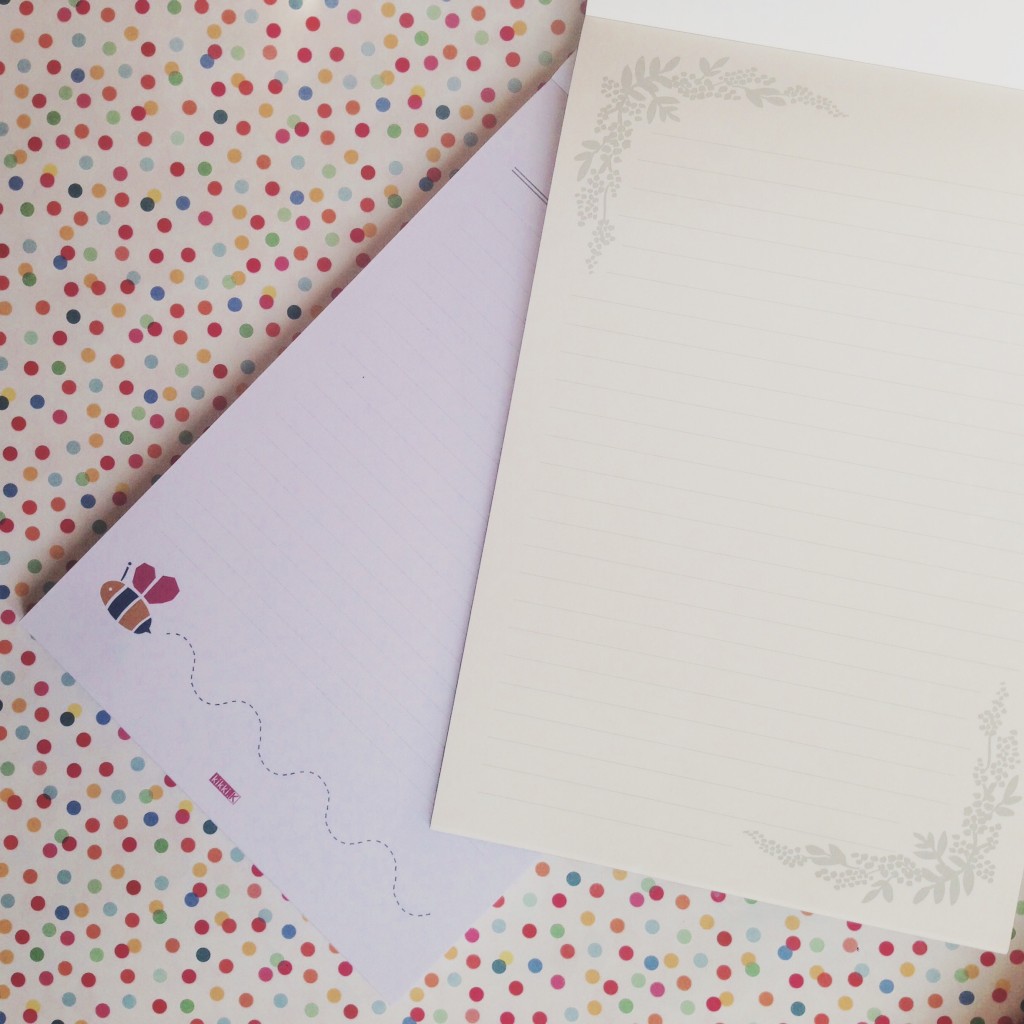 On the other hand, I also like big pieces of pretty notepaper! Only problem is the paper tends to be a bit heavier, so if you like to adjust postage according to weight this might not be the best idea. Anyhow, they're pretty and make letters look quite eloquent. The one on the left is Kikki-K and the one on the right is Rifle Paper Co.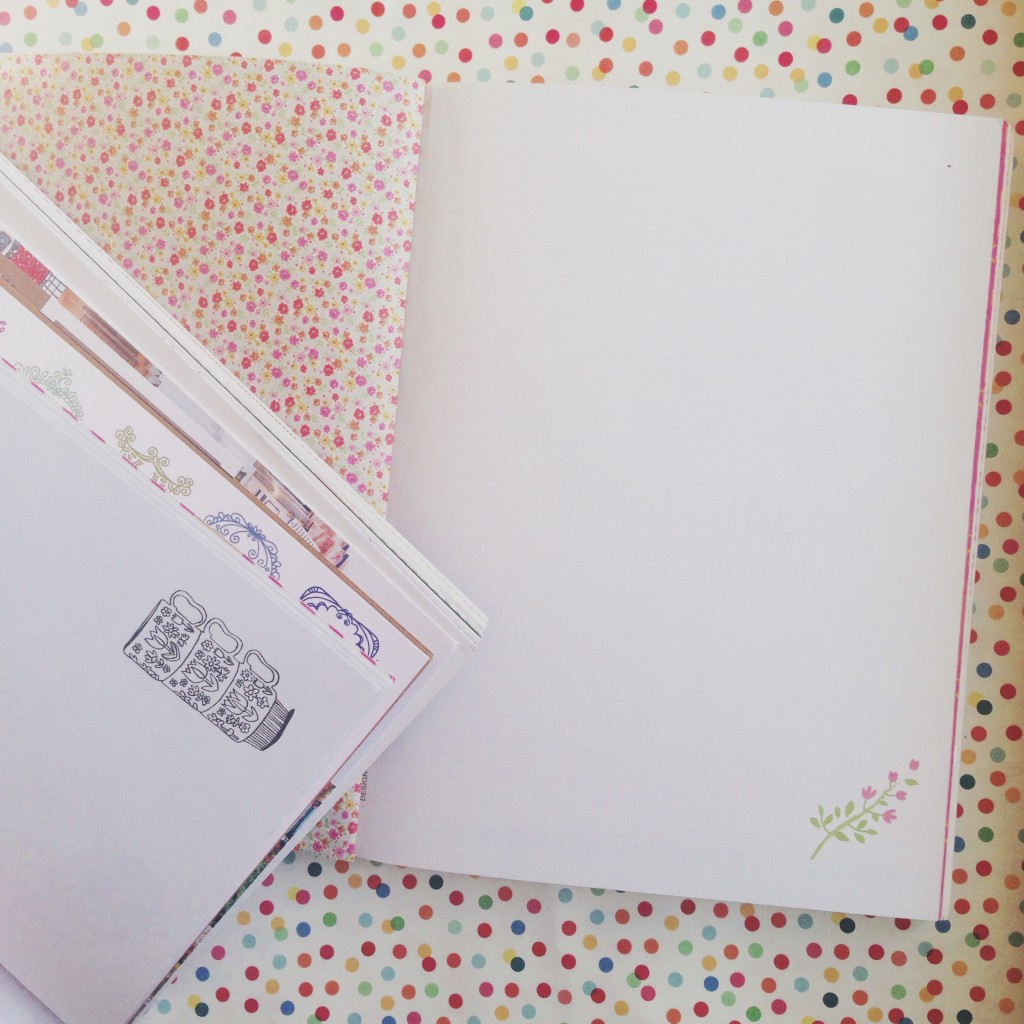 I love the stationery found in the Books for Paper Lovers by Flow Magazine. Fruit, tea, floral, nature, vintage pin-ups, etc! The pages are big and blank, it feels very freeing.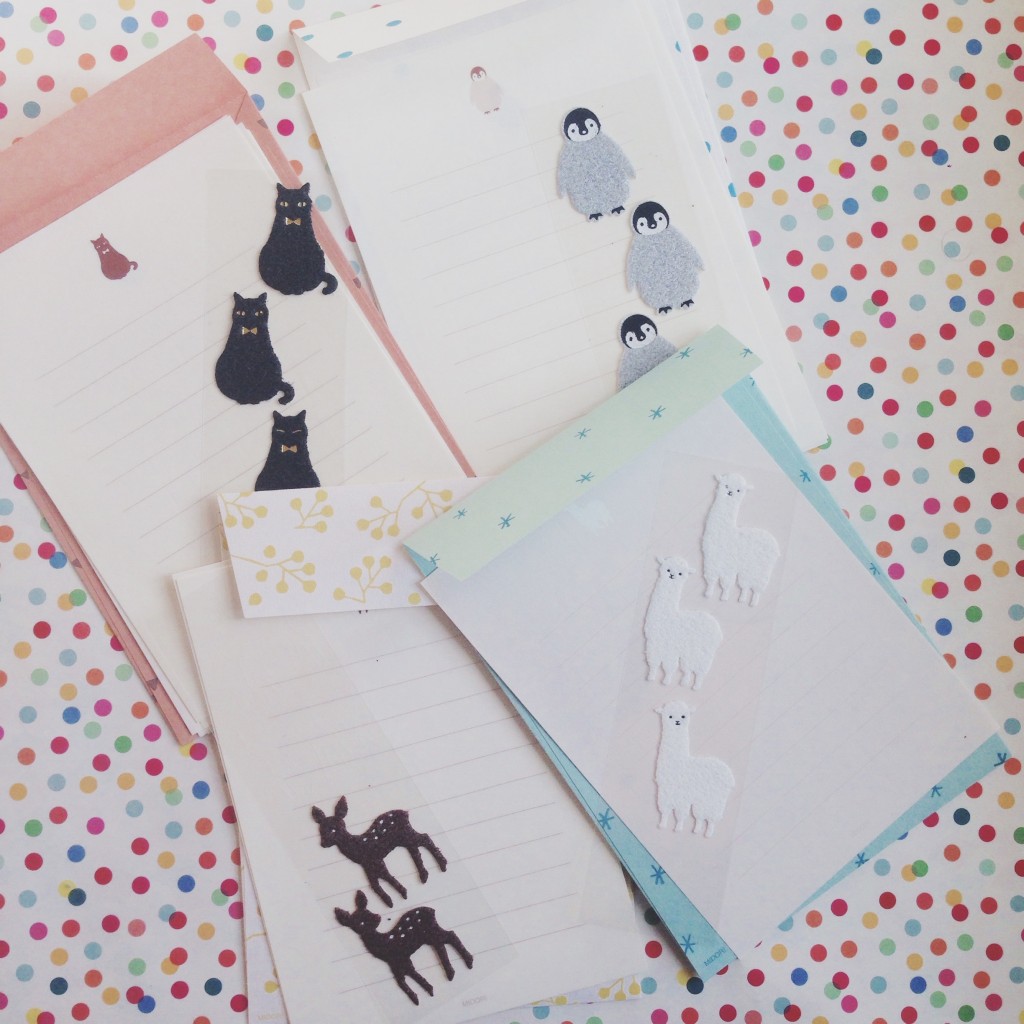 The cutest, quite small stationery by Midori! I feel like I'm collecting the animals. While searching for this, I see there are a bunch of other ones that I obviously must have right now.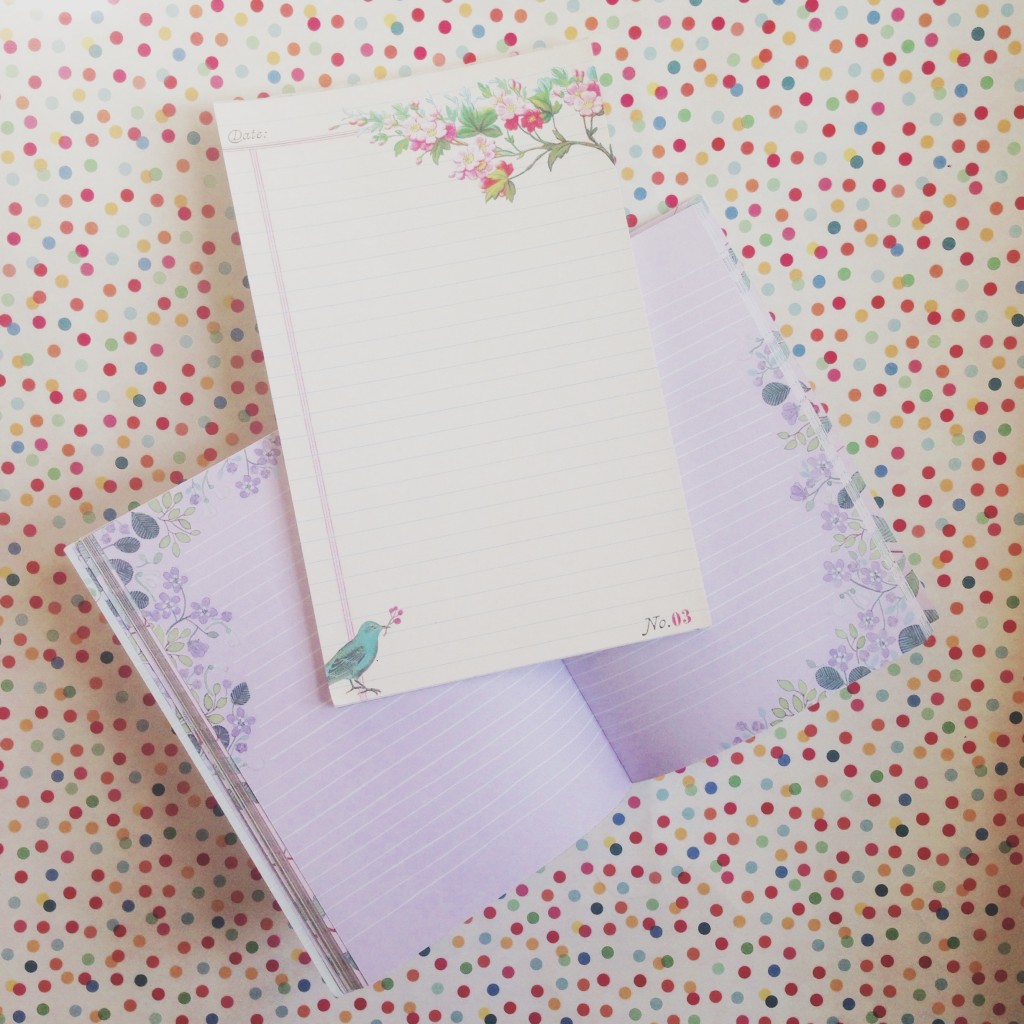 I really love floral. I have completely embraced it. Almost all of my dresses are floral at this point, and my paper isn't much different. I also like to cut pages out of notebooks if the paper is gorgeous, such as this one on the bottom by Anna Emilia for Chronicle Books. The one on the top is a lovely Cartolina notepad.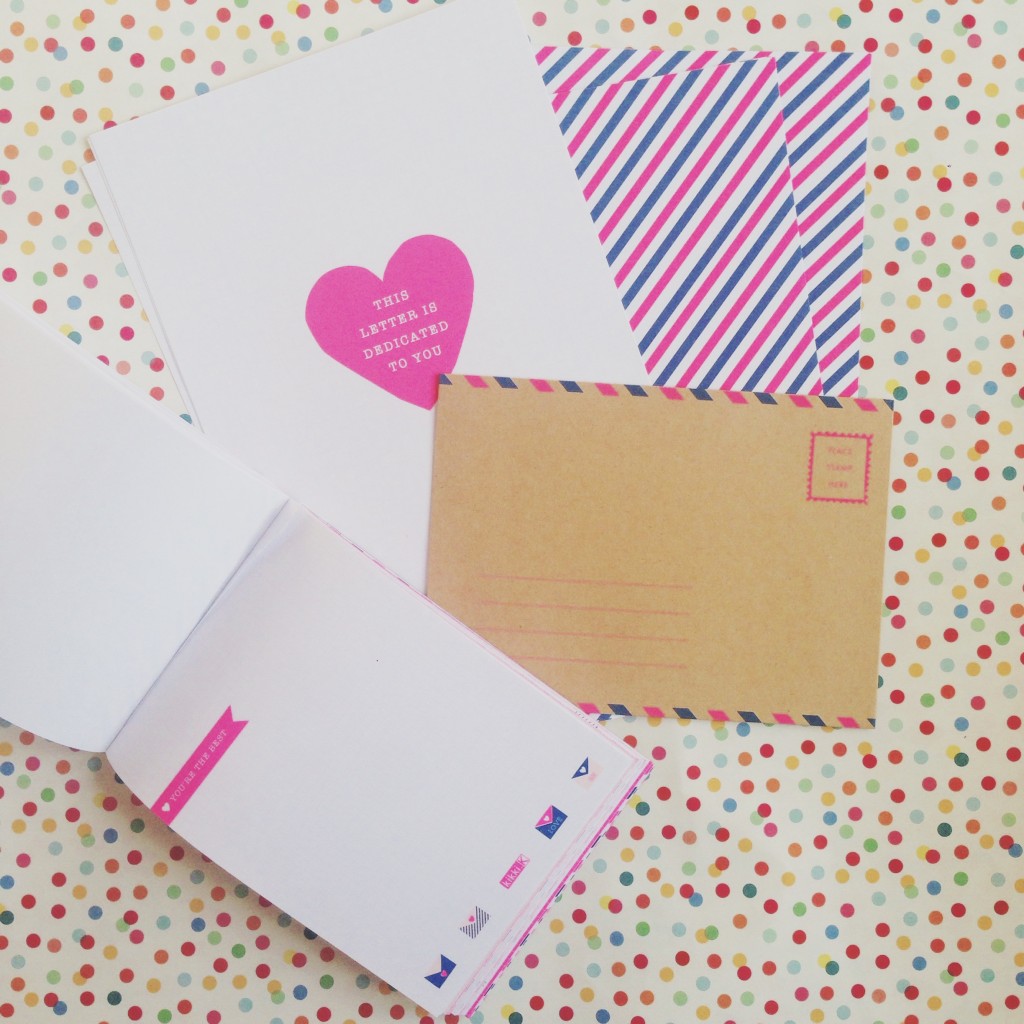 Kikki-K came out with a Love Mail collection this year, which I gobbled up!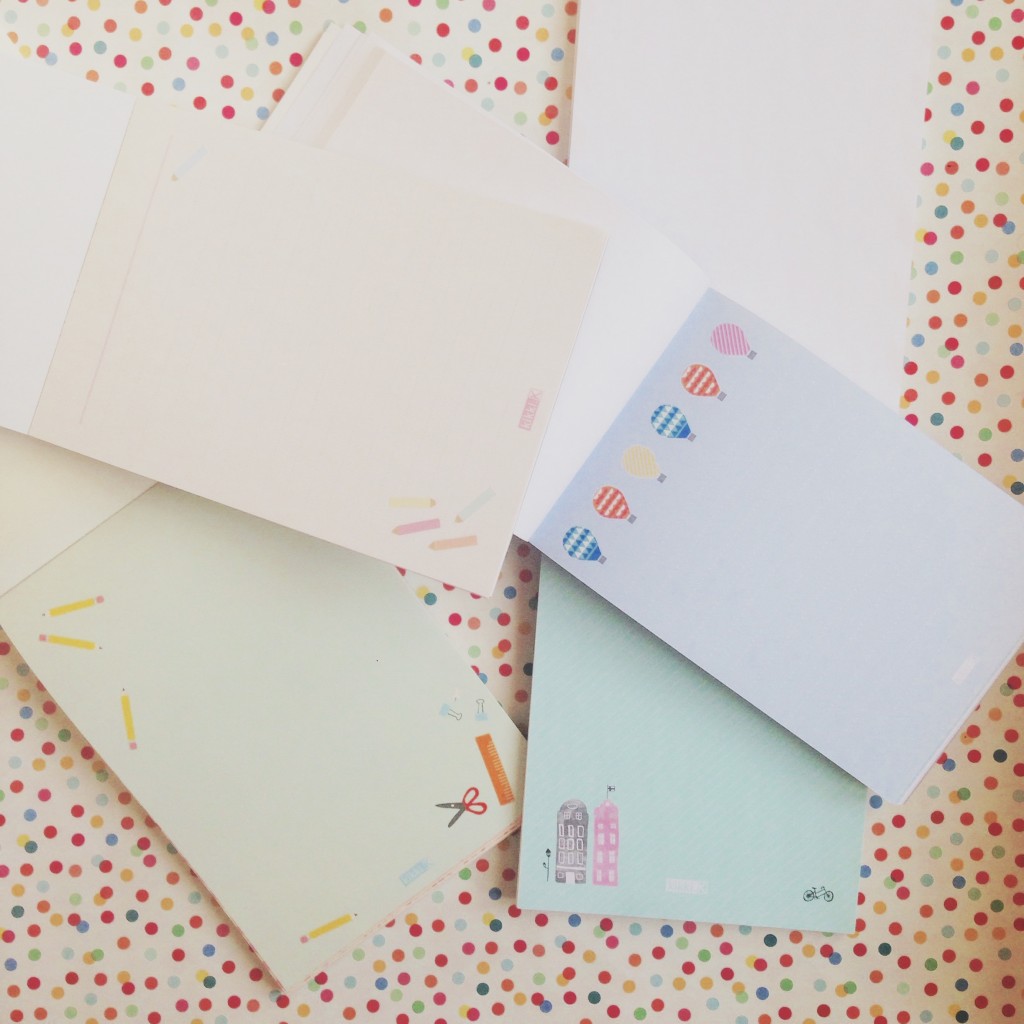 Overall though, my favourite Kikk-K stationery are the cute notepads, full of hundreds of designs! Apparently I can only find one new one available now though.
I found these notepads on Etsy last year from Australian designer In the Daylight for her previous company An April Idea. Looks like she's been ramping up to start a new line though, so I'm excited to see what comes out.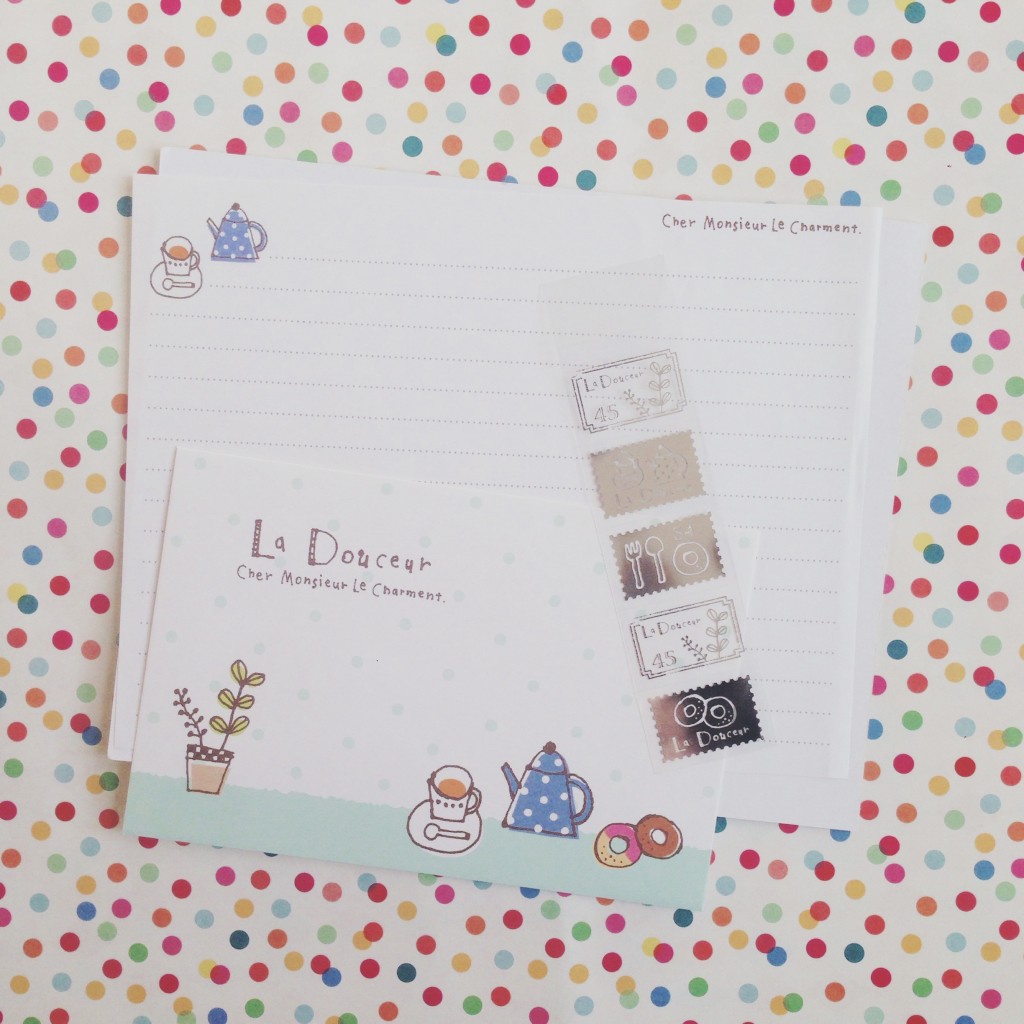 My pen pal Nichole once wrote to me on this stationery and I had to have it. I love the shape of the paper and tea and donuts are cool too! I grabbed it from Shop Kawaii.
Where do you get your favourite stationery from?