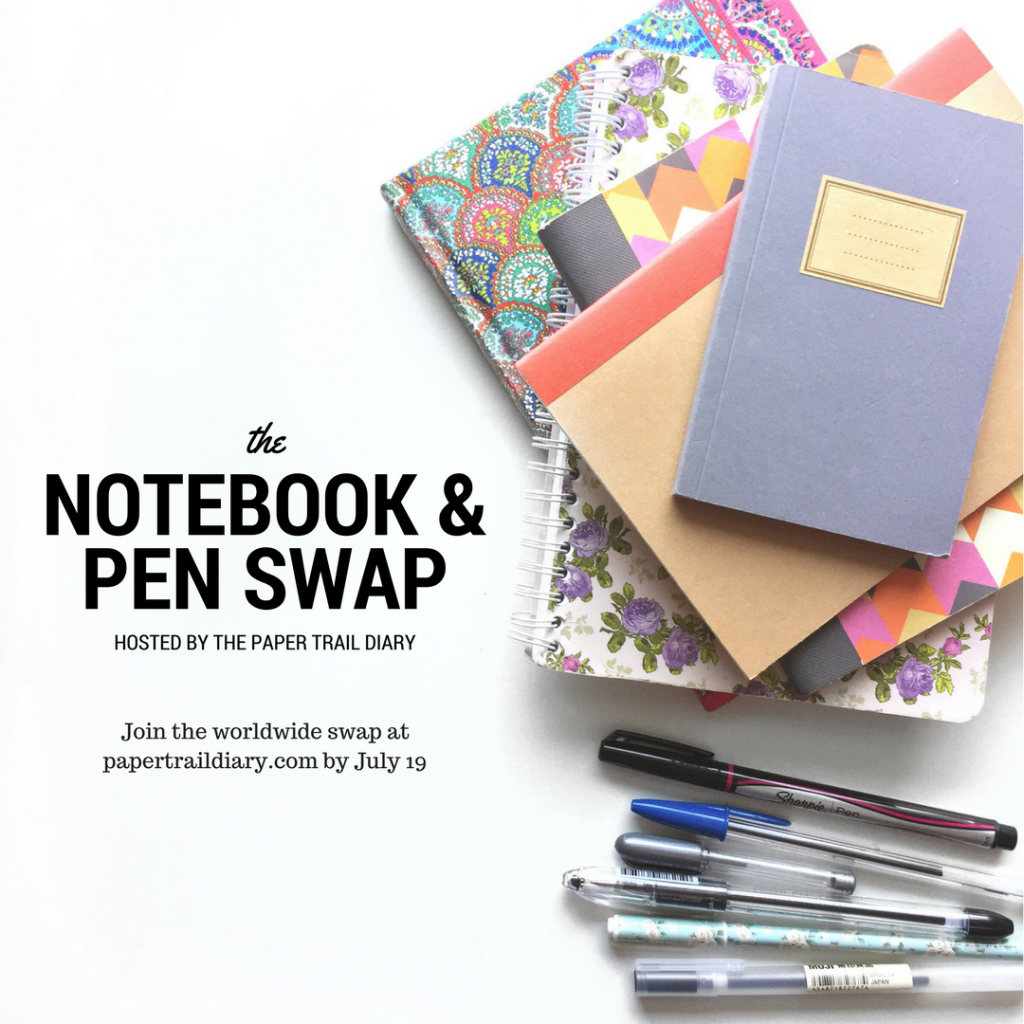 It's back!! I know it's been a while, but it's back, and I am excited. It's once again time to send someone a nice notebook & cool pen!
Check out some of the fantastic swaps from 2015.
We all love a good notebook and pen. New tools like these are a great way to refresh creativity, find comfort, or take notes of opportunities. I know a lot of you are like me, in that we hoard pretty notebooks and pens, but I am of the mind that there's no wrong in adding another pair to the collection here and there. 😉
In the past, the swap has been a round robin style, but this time around, it will be matched, and you will know who your partner is.
Want to join in? Just fill out the form below! But first, please read these notes:
Keep shipping costs in consideration. The heavier the notebook, the more you could pay in shipping.
Keep your notebook purchase to around $20. Pens usually vary but $5 is a pretty good cap, I'd say. No need to go out and buy someone a quill!
The notebooks and pens need to be new and unused.
It's preferred if you can get tracking on your package, but understandable if you can't afford it.
Only sign up if you know you can commit to the timeline and costs. It is super frustrating when someone joins and gets a package, but doesn't send their partner one.
IMPORTANT DEADLINES:
Sign up closes on Wednesday, July 19. It will then take a few days for me to match everyone and send out emails. Please do not message me saying you signed up and haven't heard back before then.
You should pop your swap in the post by Monday, August 7. Please email your partner if you cannot do so by then.
Remember to share on social! Use the hashtag #notebookpenswap (there you can see more photos, too)!
Thanks for signing up!