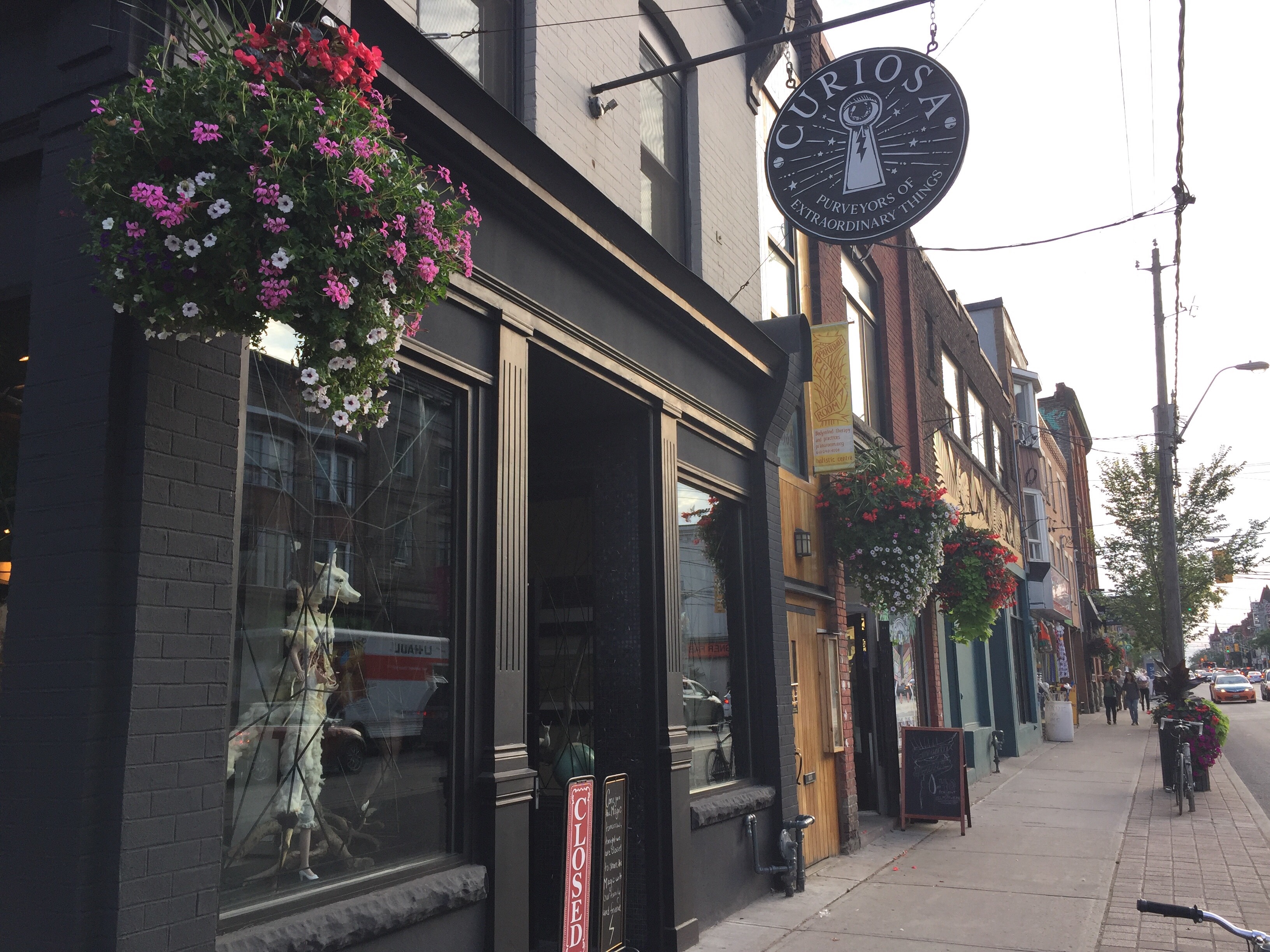 It's Curi-oh-sa, not Curio-sah!
Get ready, friends. The store of our dreams has suddenly materialized in Toronto and it is epic.
What: Curiosa, "Purveyors of Extraordinary Things"
Where: 1273 Queen Street West (Parkdale)
Hours: It literally just opened, so TBD!
On the web: Facebook page / Instagram page / Website
It's hard to write about this store without basically typing 'asldkfja;lkdsfjasldkjf' forever.
I was lucky enough to catch the opening party for this magical new spot and man, you guys are going to LOVE. IT. I exploded as soon as I set foot in there.
Owned by the lovely and genius Sauer family behind The Paper Place, Curiosa is a gift/stationery shop that firstly specializes in all things Harry Potter, but if you are a fan of Fantastic Beasts, Edward Gorey, classic literature, vintage games and toys, apothecary soaps/candles, tarot cards/magic, letter-writing, and basically all things cool, you will find at least five things in this store that you can't leave without. It's basically somewhere that you can both gush over your love of Harry Potter but also live like you are going to Hogwarts, with your fancy notebooks, quills, wax seals, and decor. But besides having all the cool things, the Sauers have really put so much detail into the entire place. There are even magical cauldrons. Here, see it all for yourself.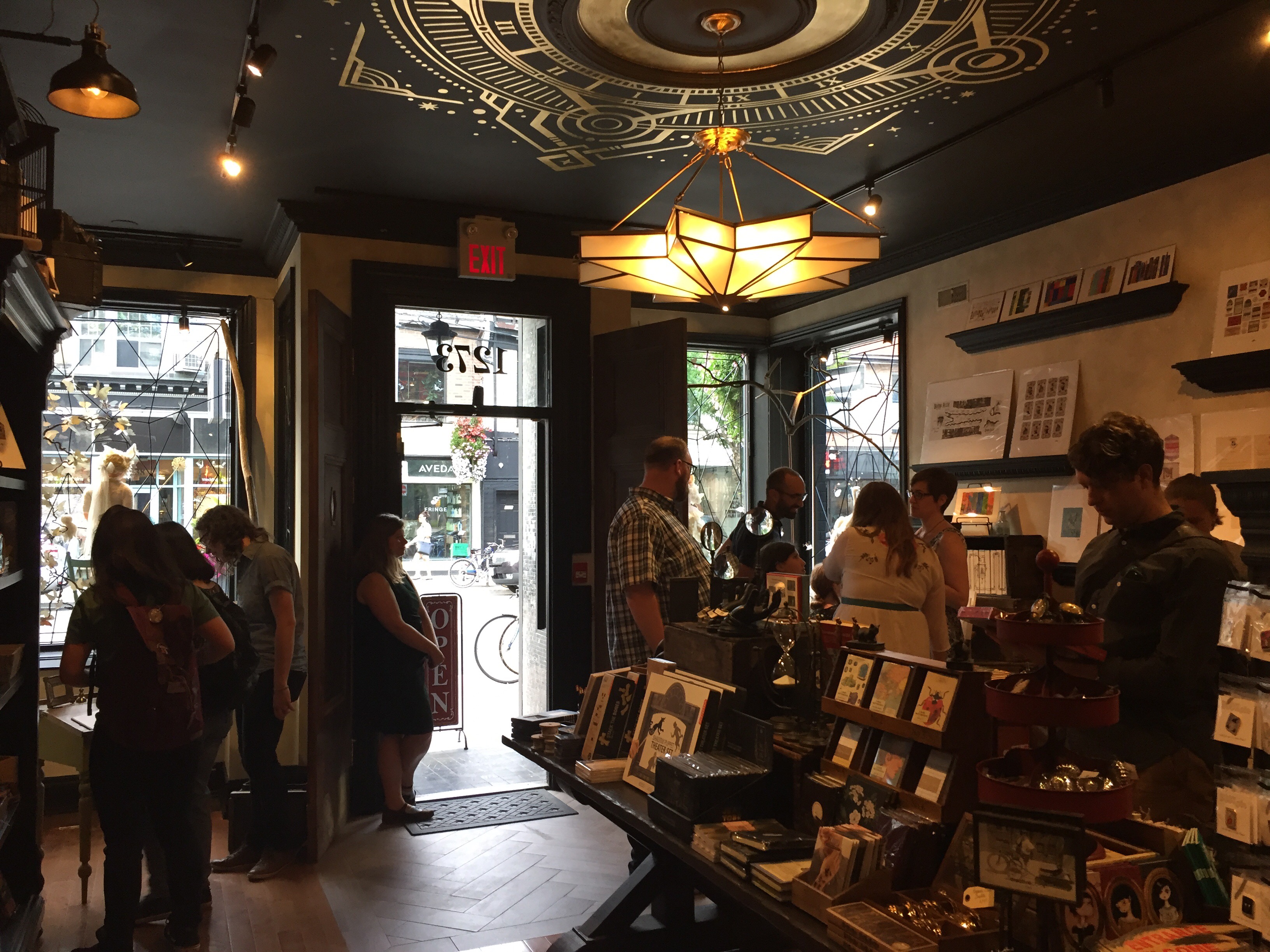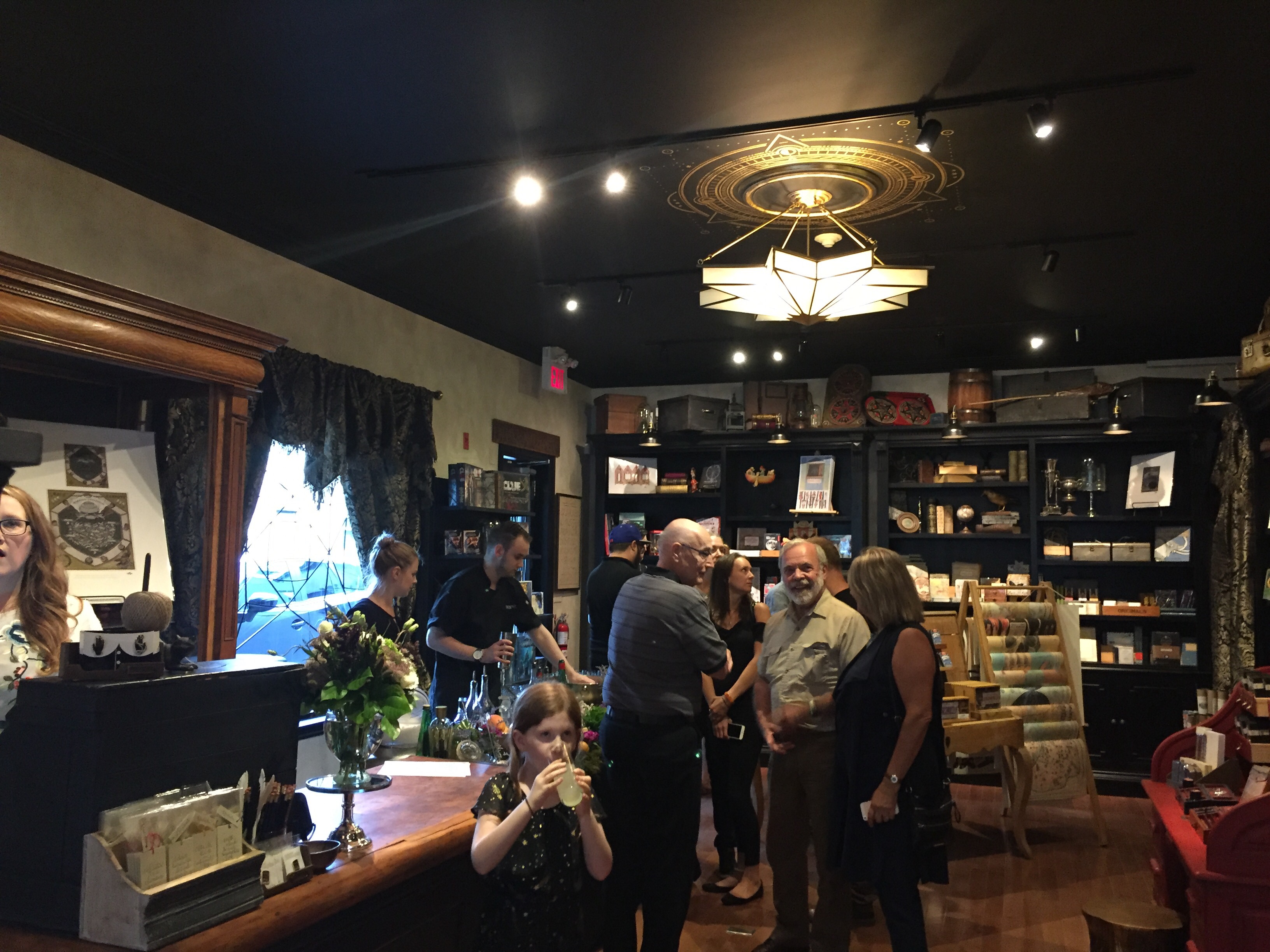 BRAIN OVERLOAD RIGHT OFF THE BAT BUT IT'S OKAY.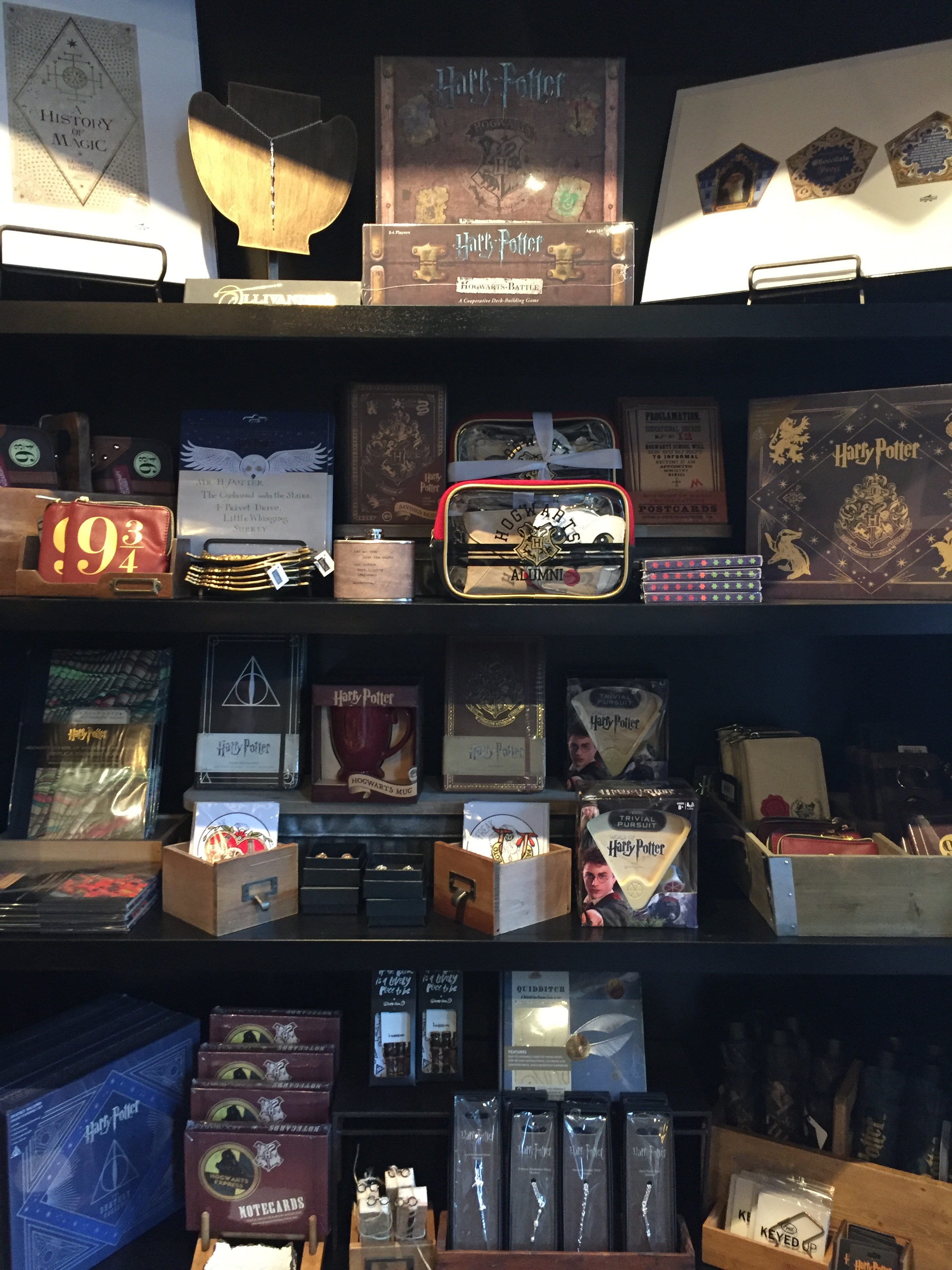 Like, whaaaaat.
Fans of Alice in Wonderland will not be disappointed.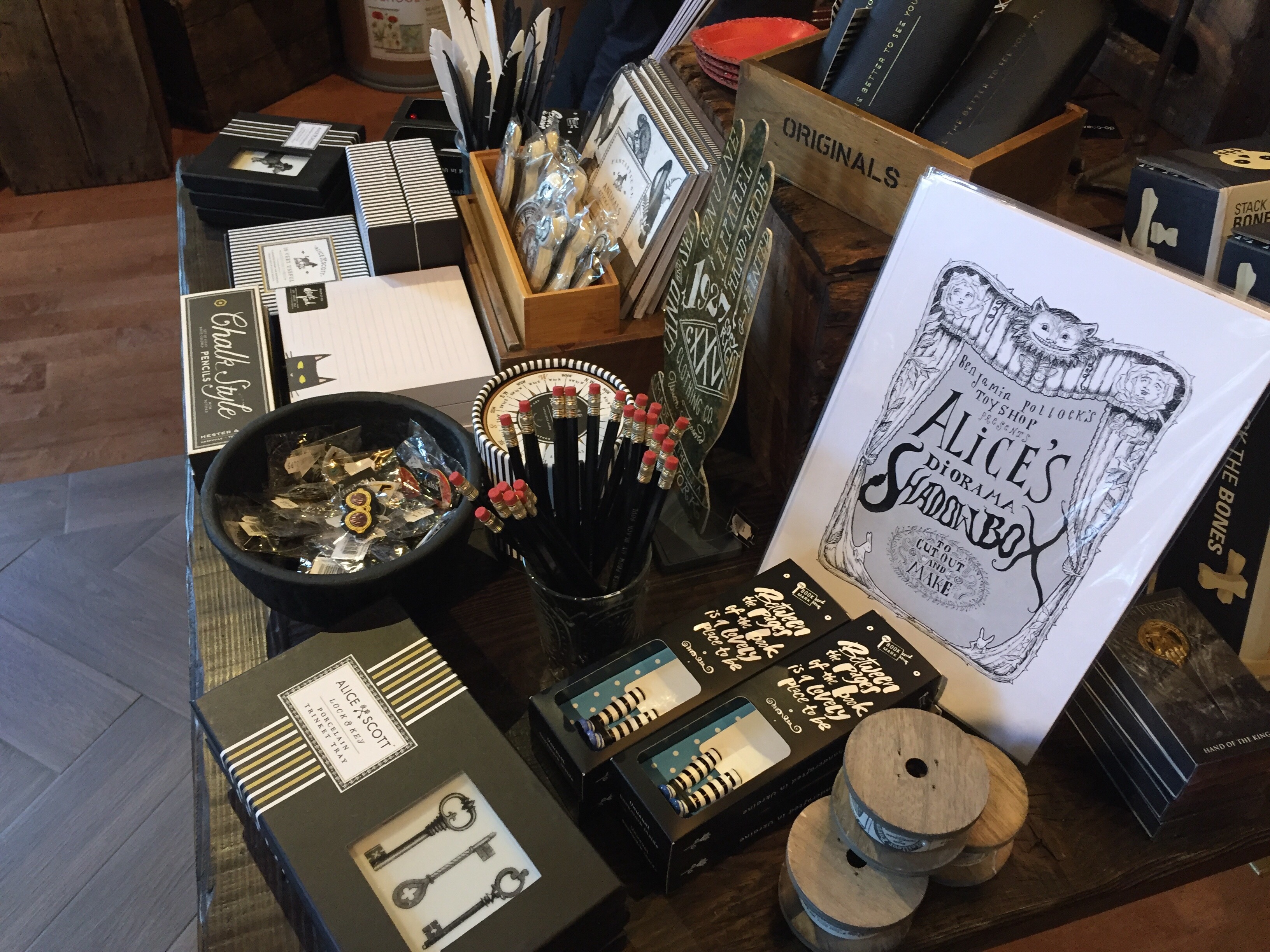 And pretty vintage stationery and home decor.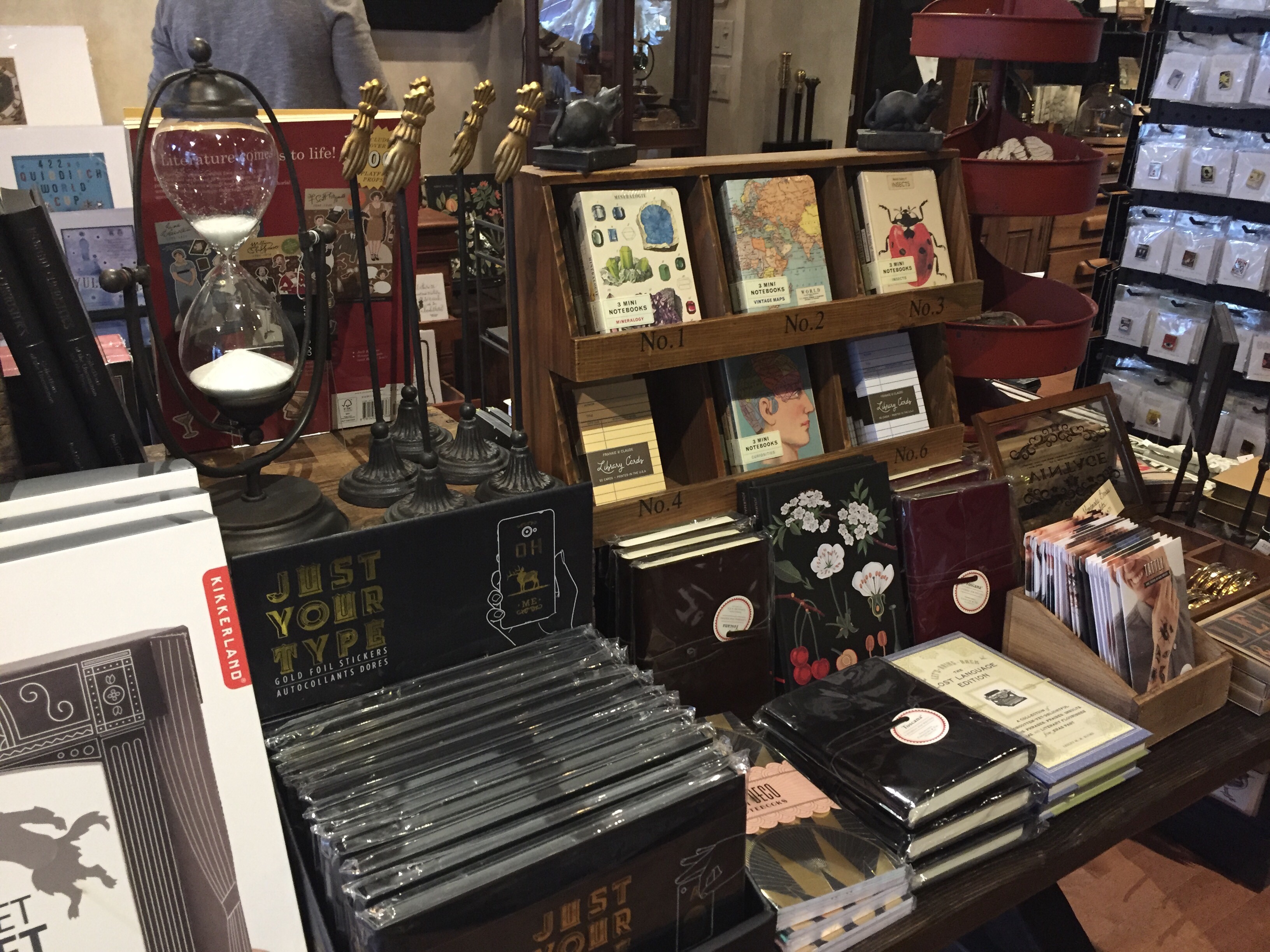 The store is full of official MinaLima products – you know, the folks behind the Harry Potter film designs and countless other books, like the recently released Beauty and the Beast. Since I visited the House of MinaLima last October, I can tell you they have done well to scoop up the good stuff. Like these prints! There are plenty of other things throughout the store, too, like their postcard sets. I am stoked to finally have a local shop to get them at, rather than ordering from the UK!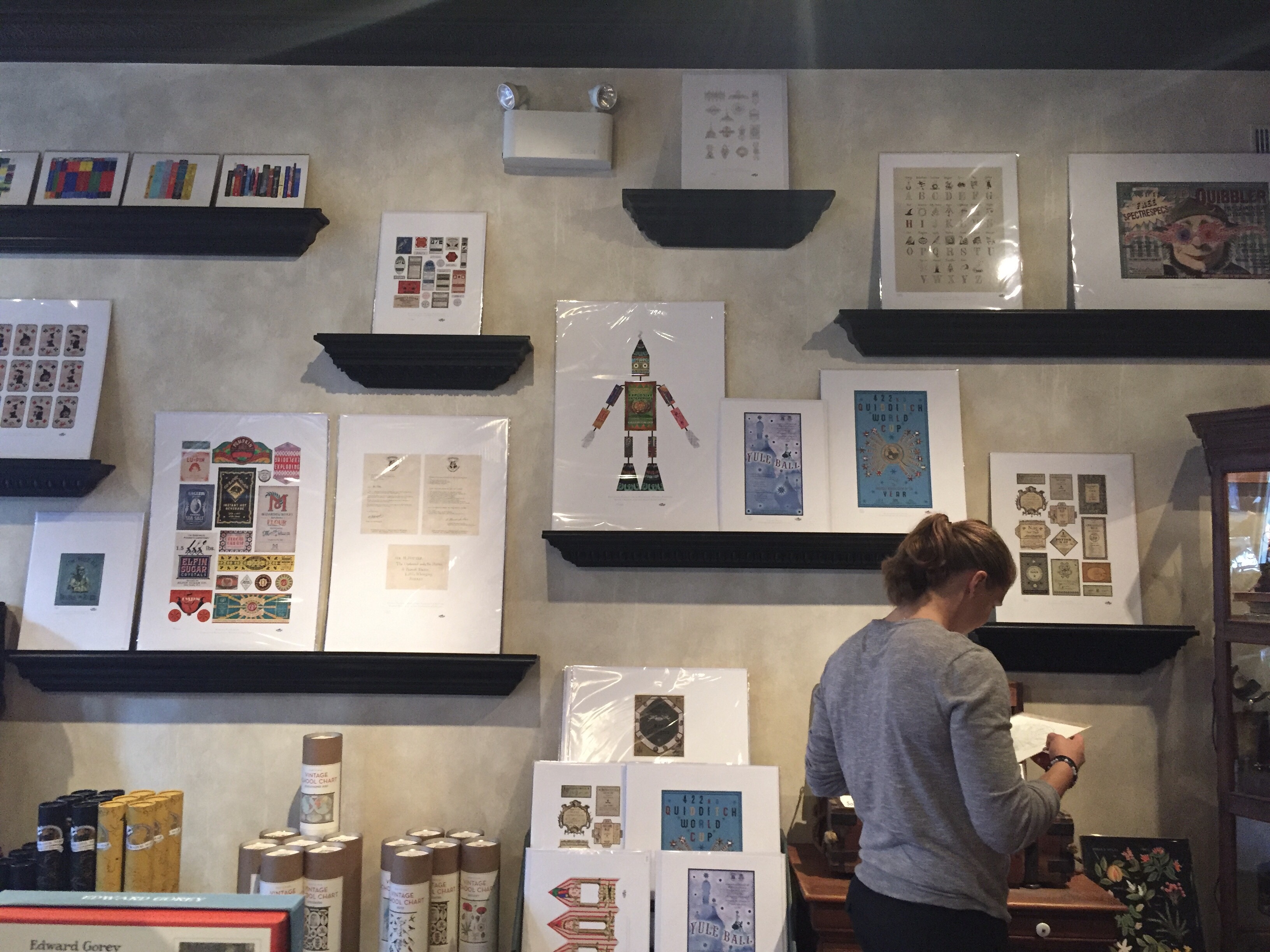 Or the iconic Hogwarts letter (wall decals)…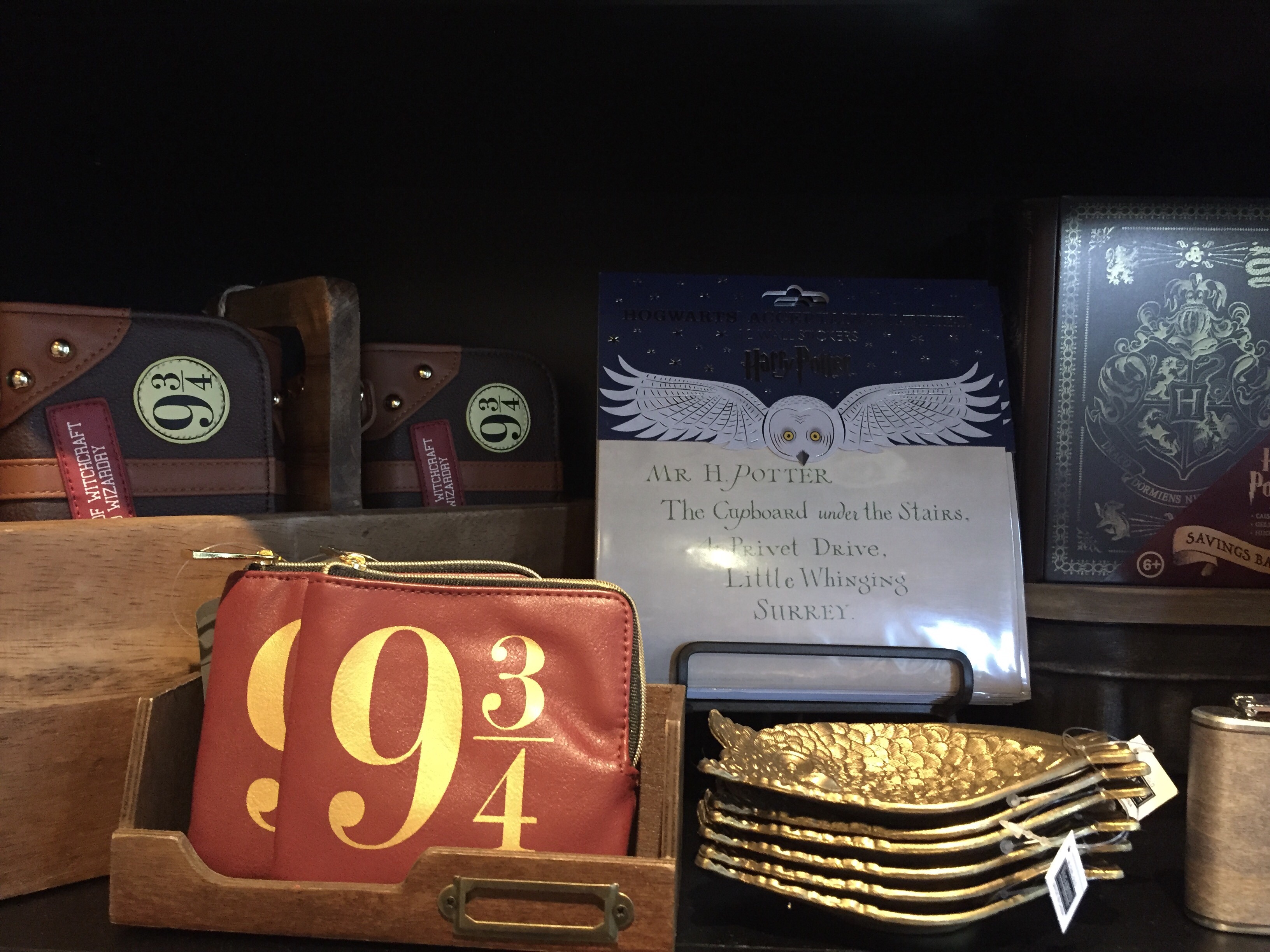 PINS LOOK AT ALL THE PINS – you know, those super cute book ones by Ideal Bookshelf. You of course have all 7 HP books, as well as lots of classic literature, Nancy Drew, Hamlet, The Elements of Style, etc etc.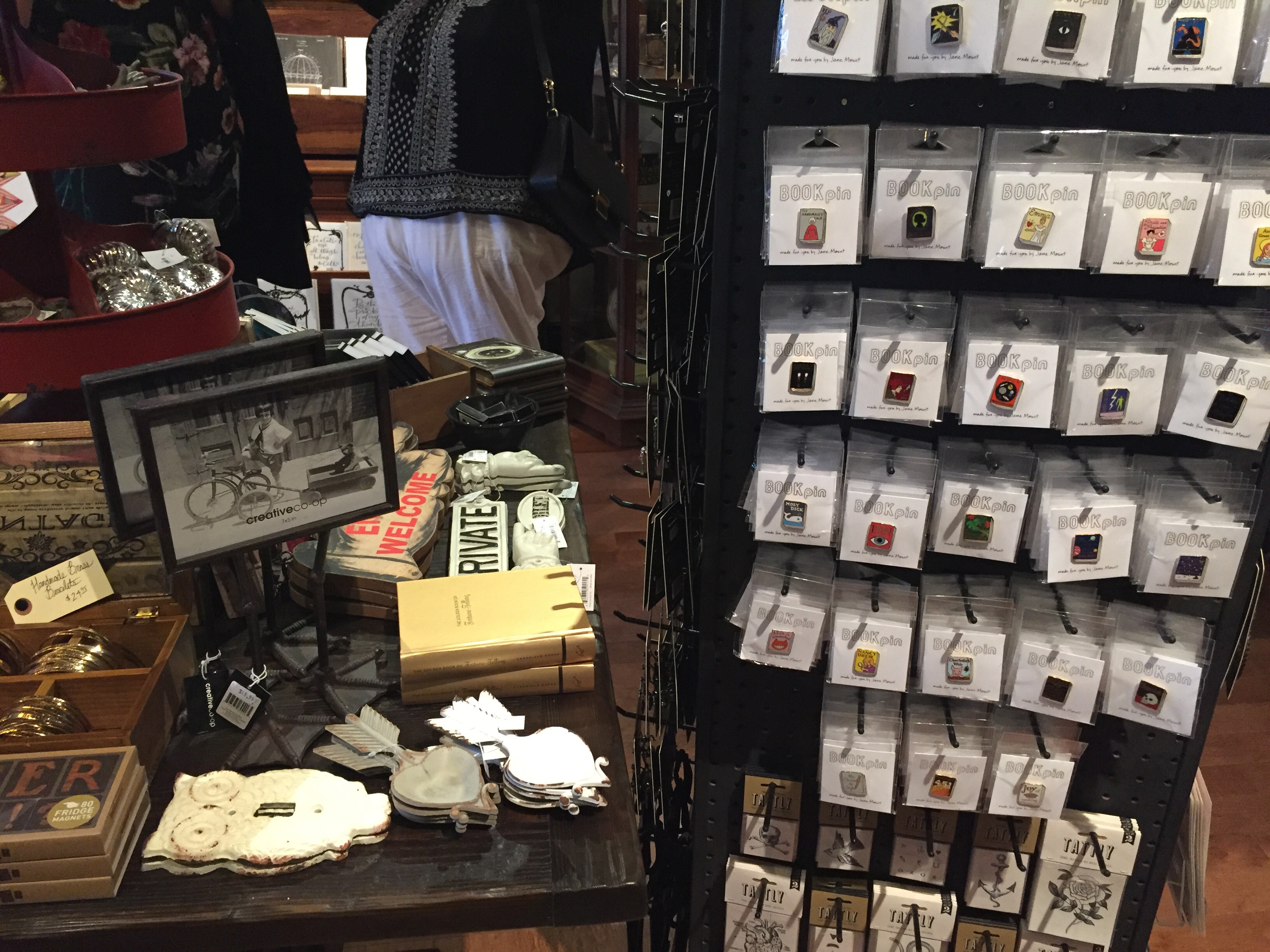 You can't tell but THE SPOONS ARE STIRRING IN THE CAULDRONS FOR REALS. Also look at those wand boxes!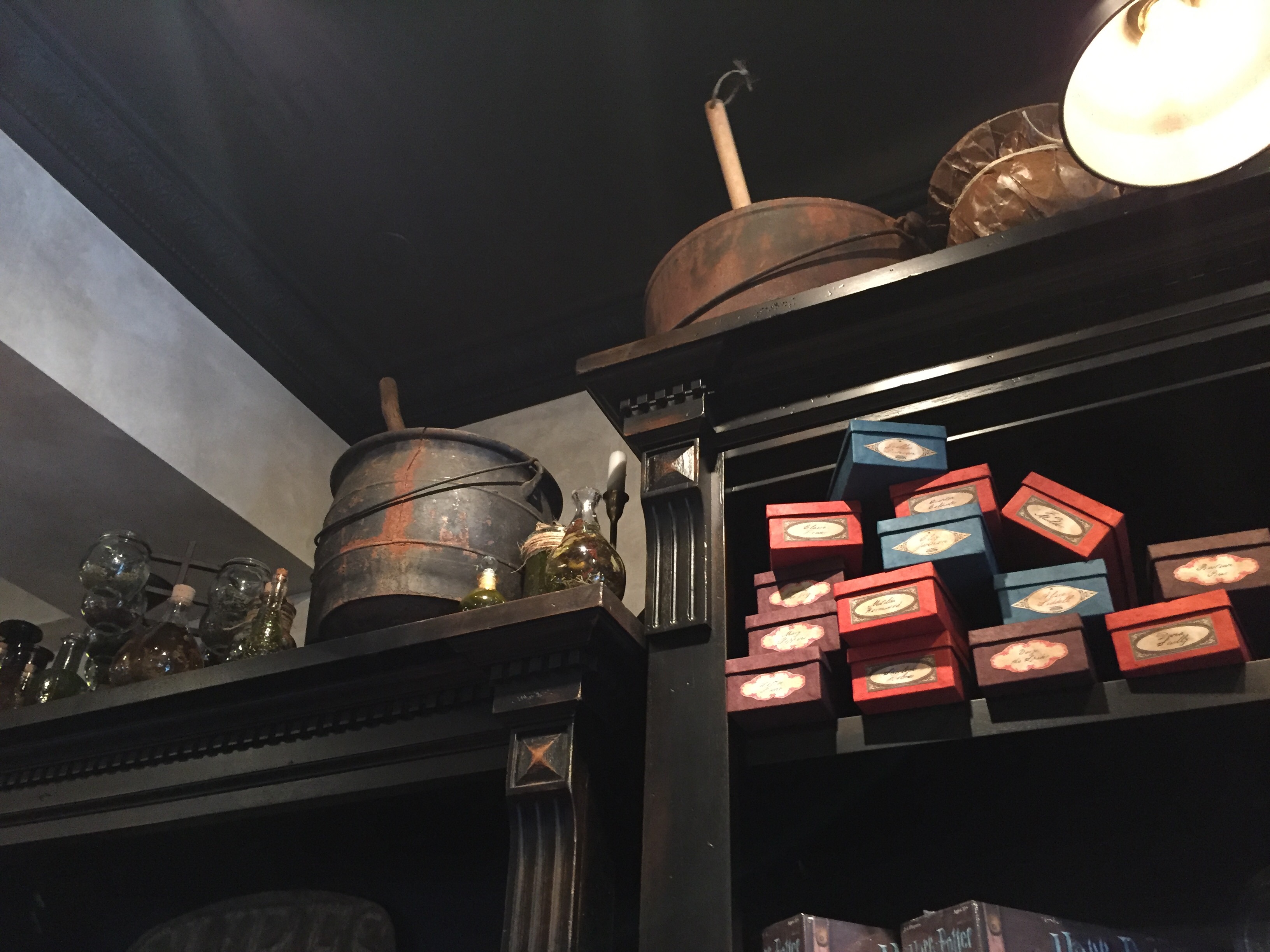 Those who like cures and remedies will love the selection of literary soaps and candles.
Just look at the detail… where do you find this stuff!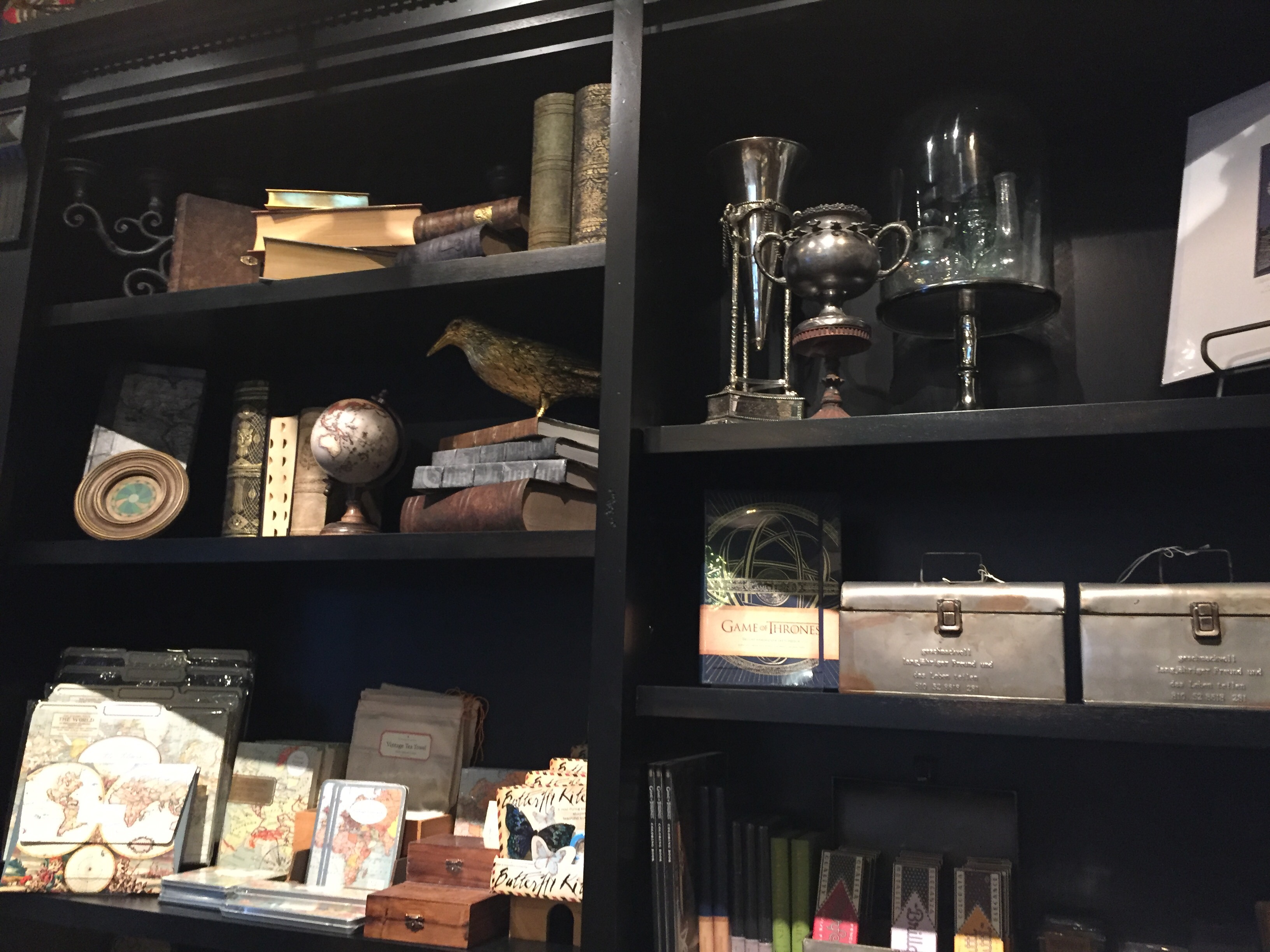 Fun for your favourite English graduate friend, gorgeous and fun books!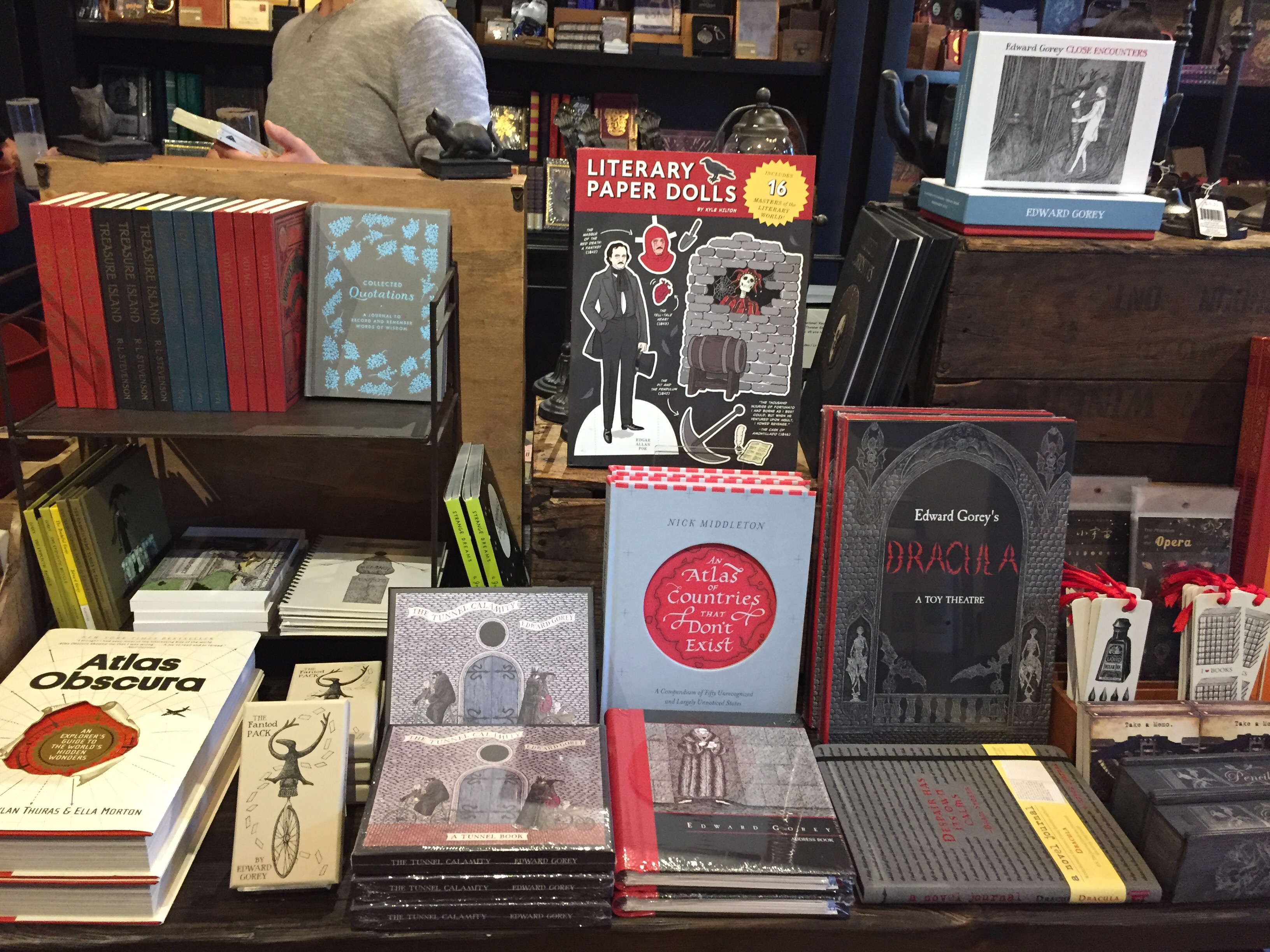 Of course they couldn't be without beautiful cards.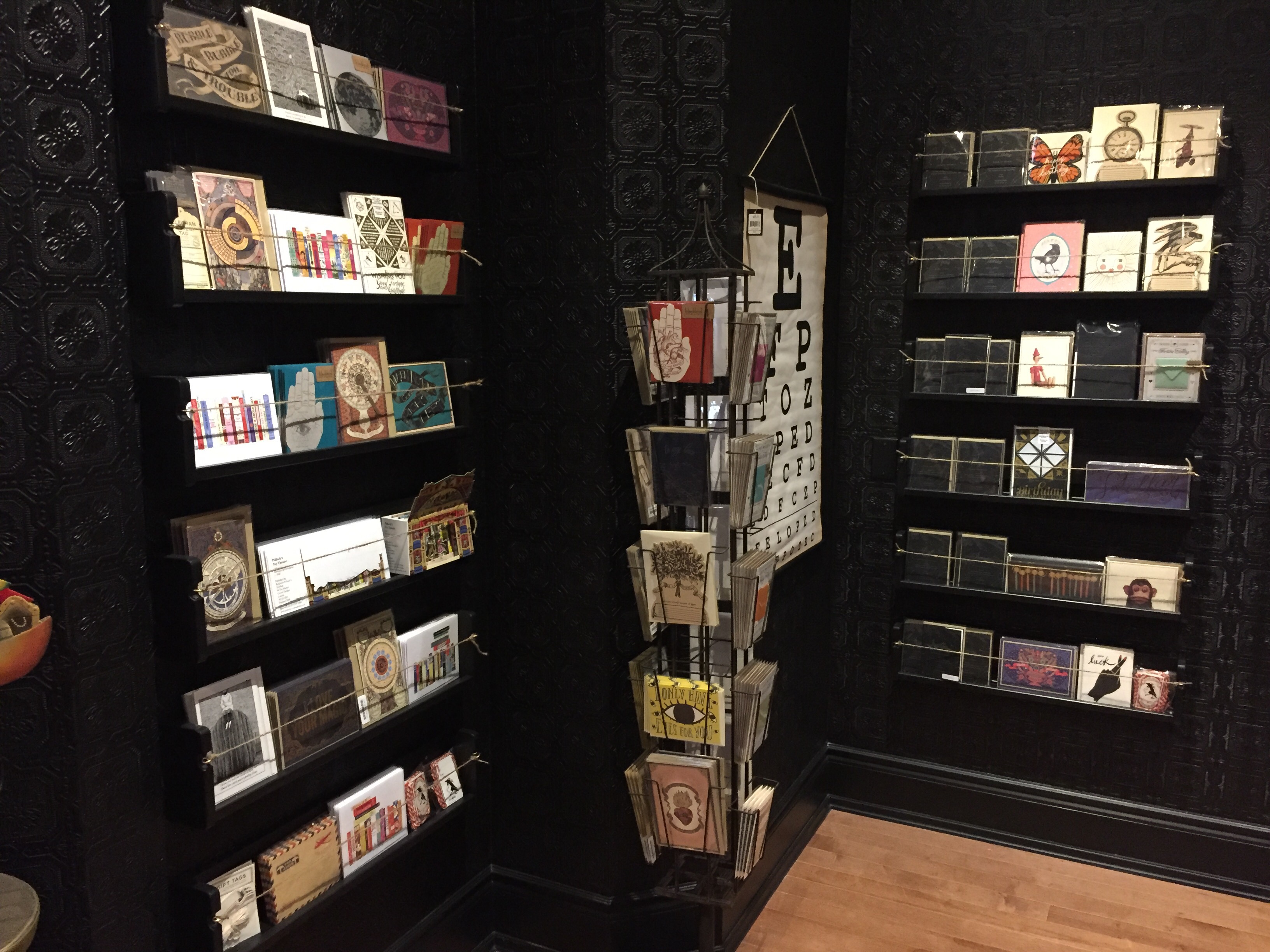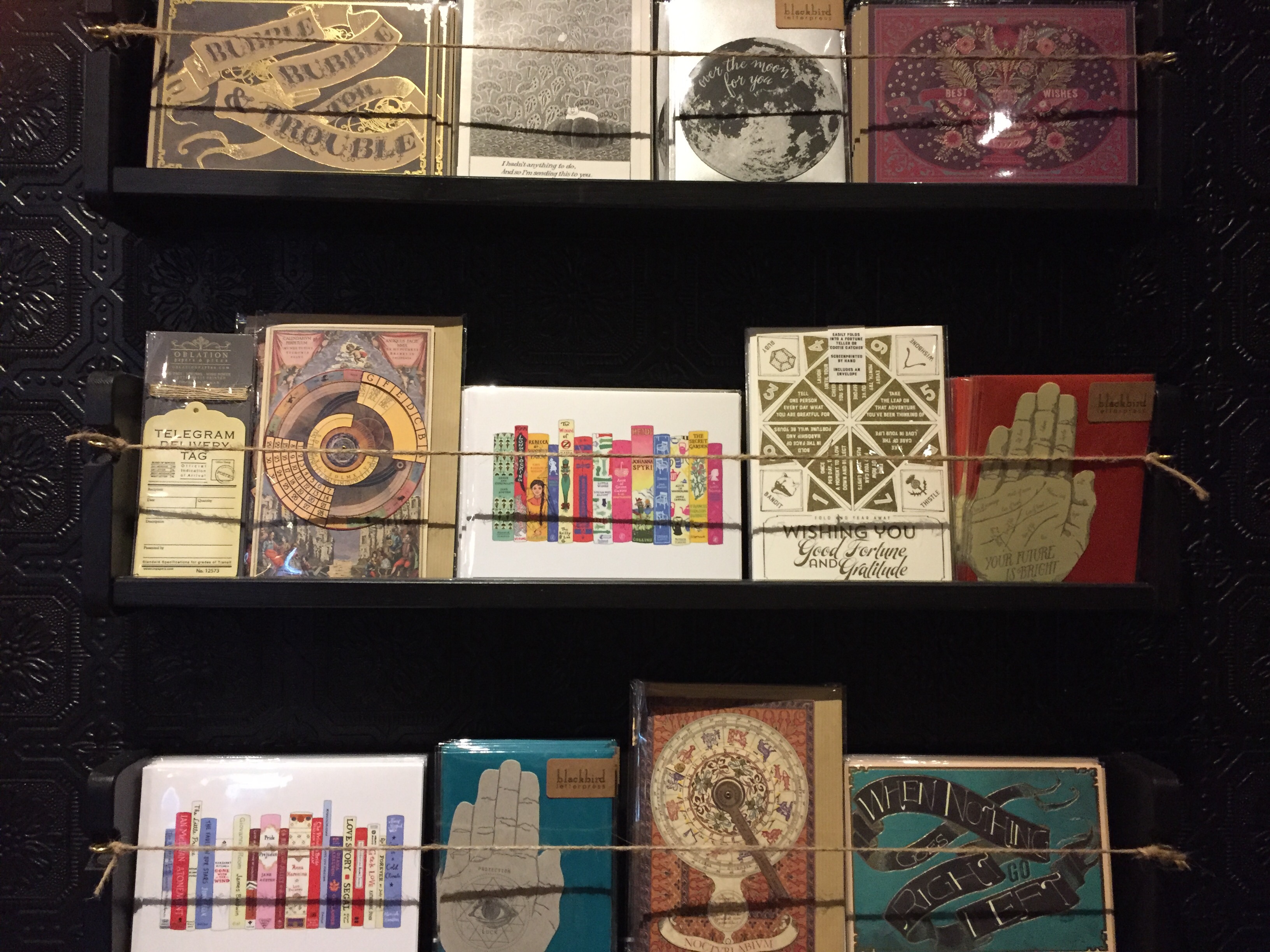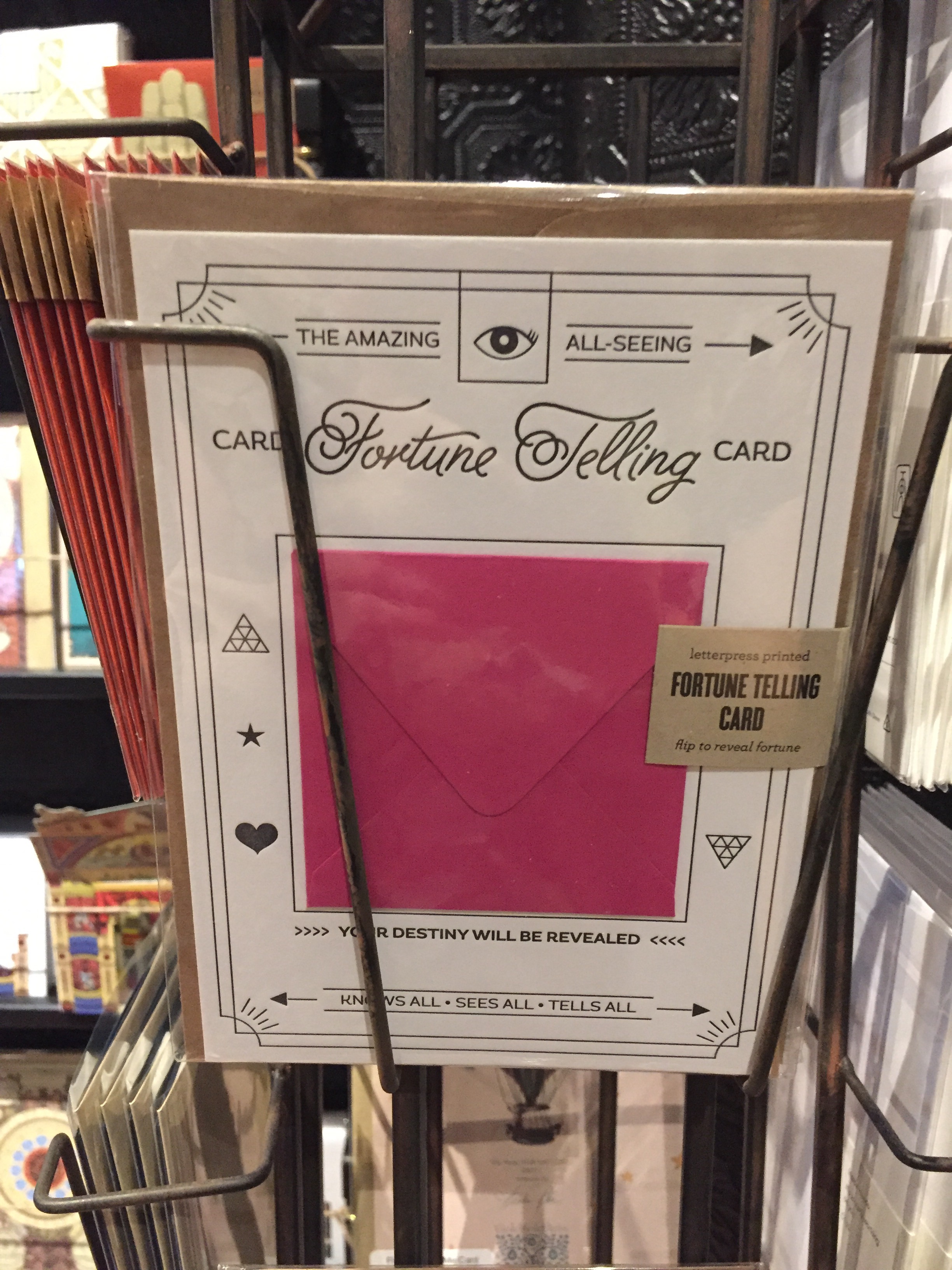 And a desk SOLELY COVERED IN LETTER-WRITING SUPPLIES. I was sad there was no J wax seal, maybe next time 😉 For now I'll ogle these goodies.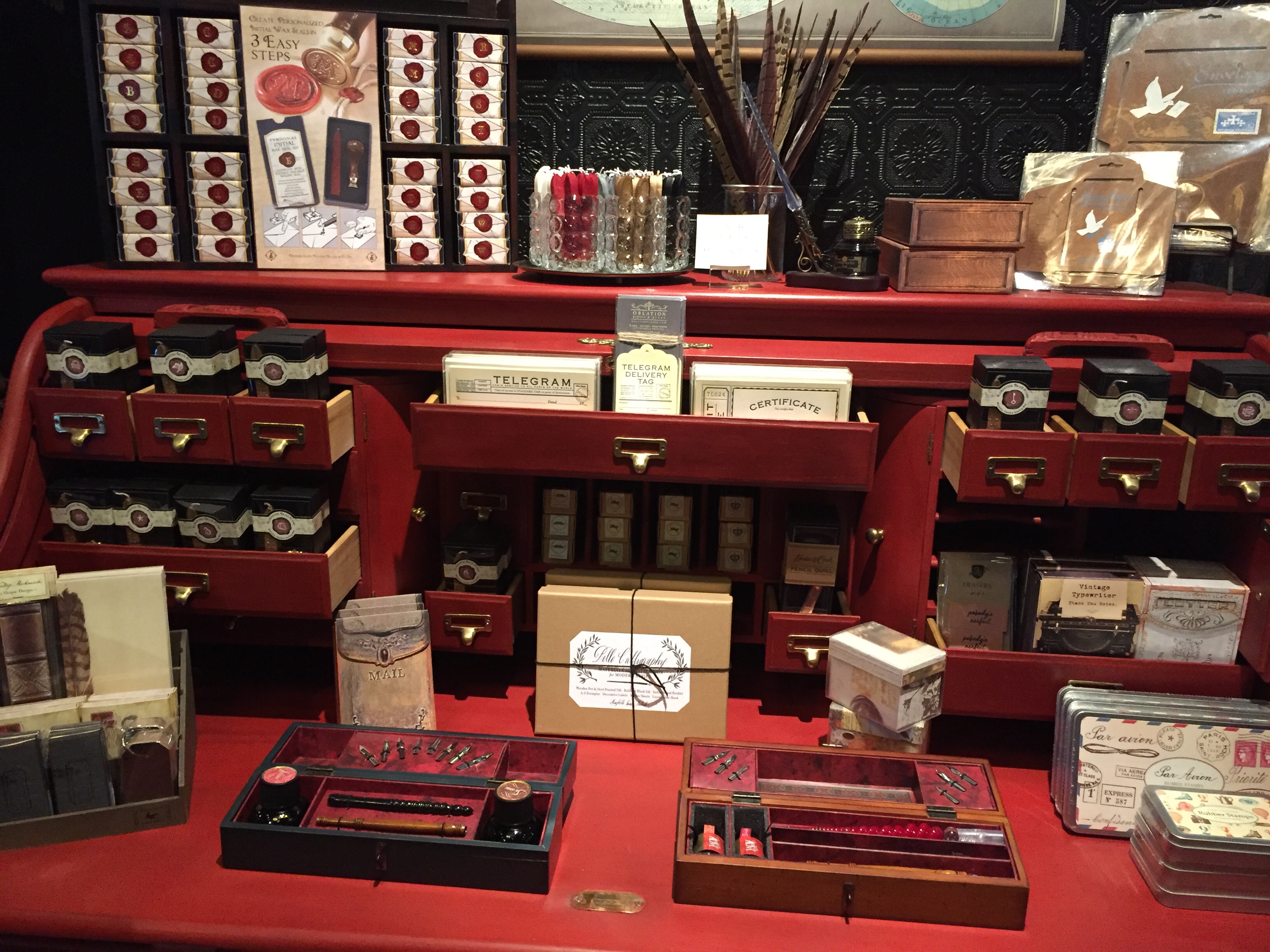 There's even a huge section of steam punk/vintage/Harry Potter cards and games.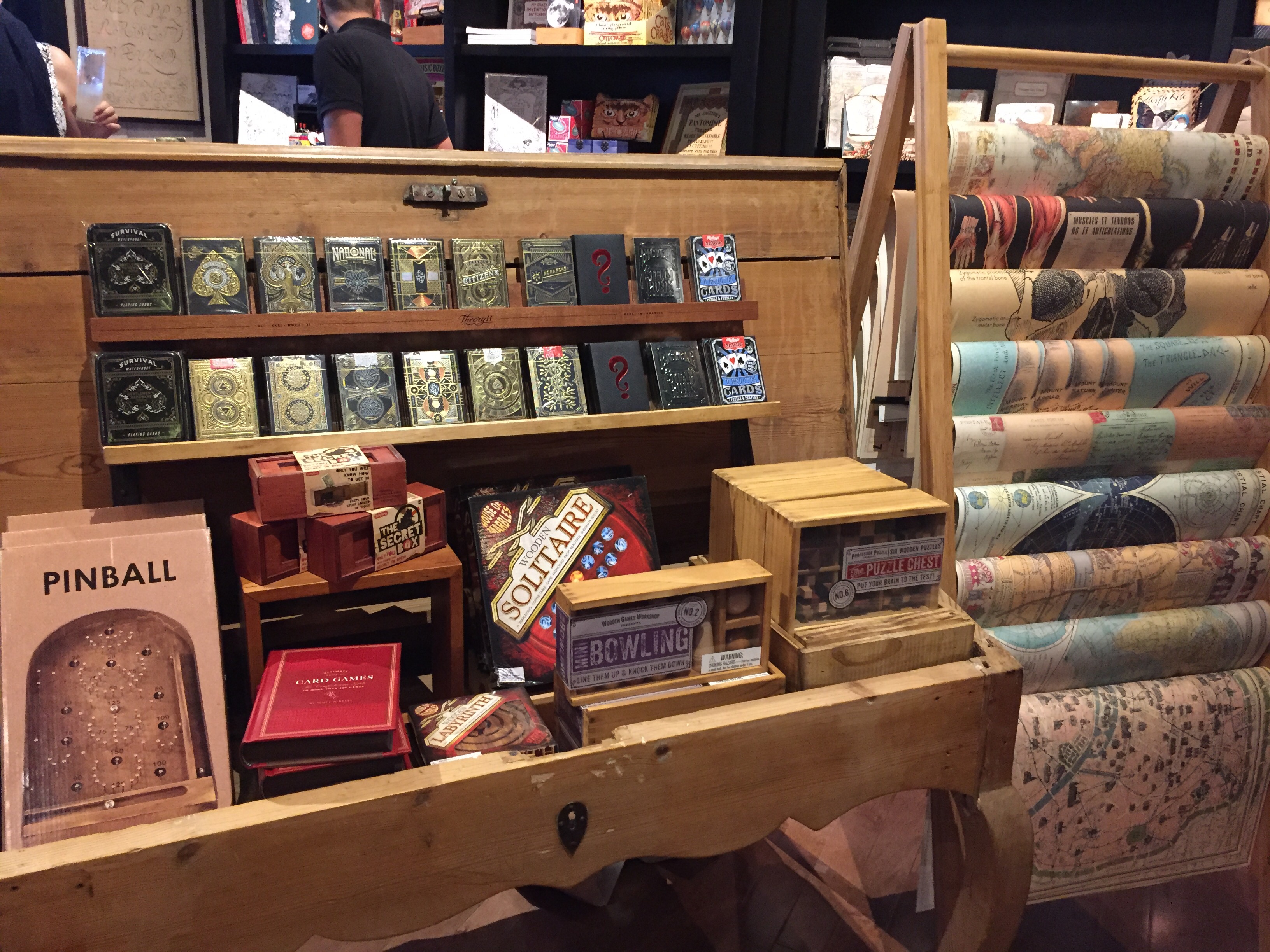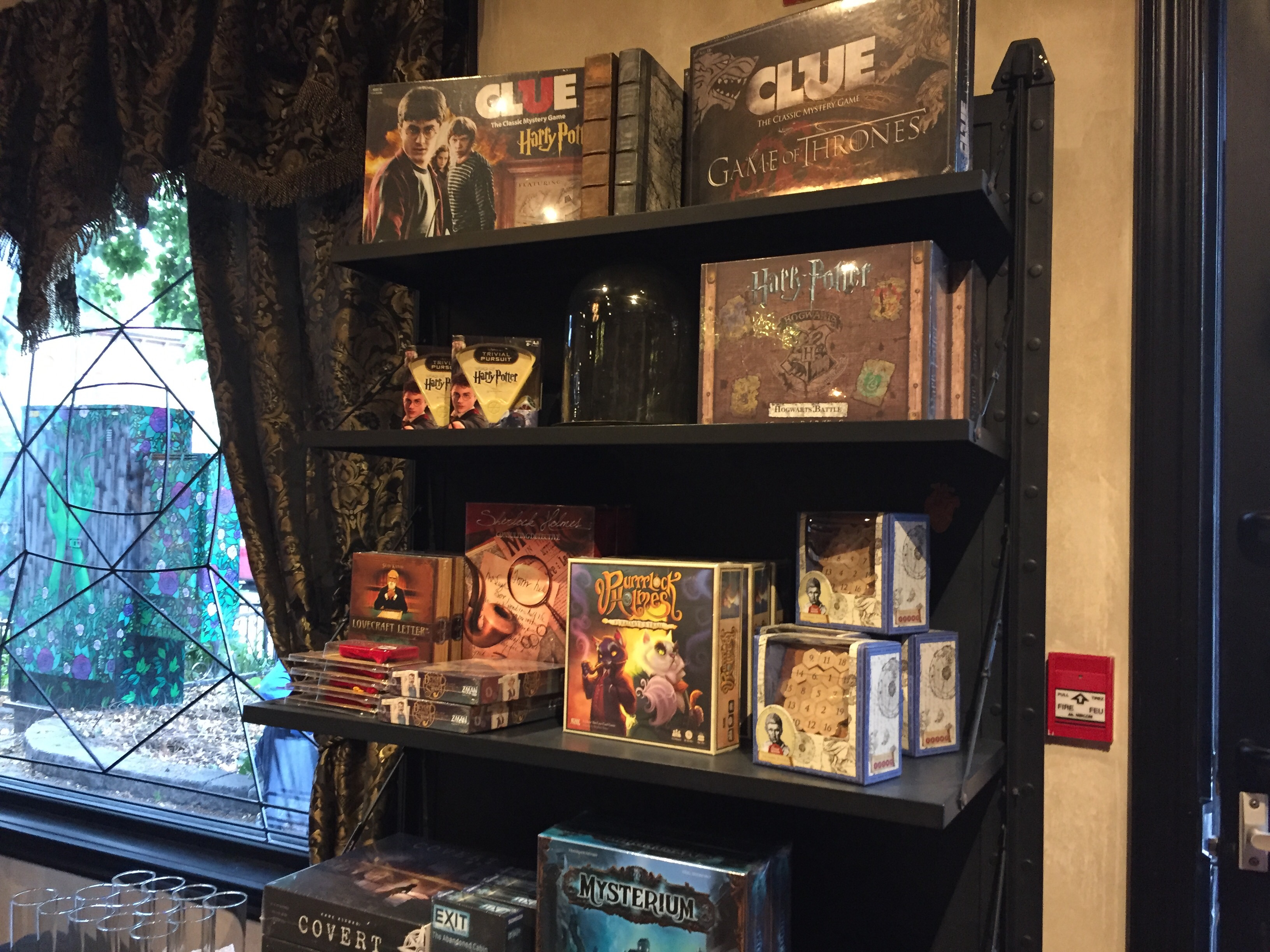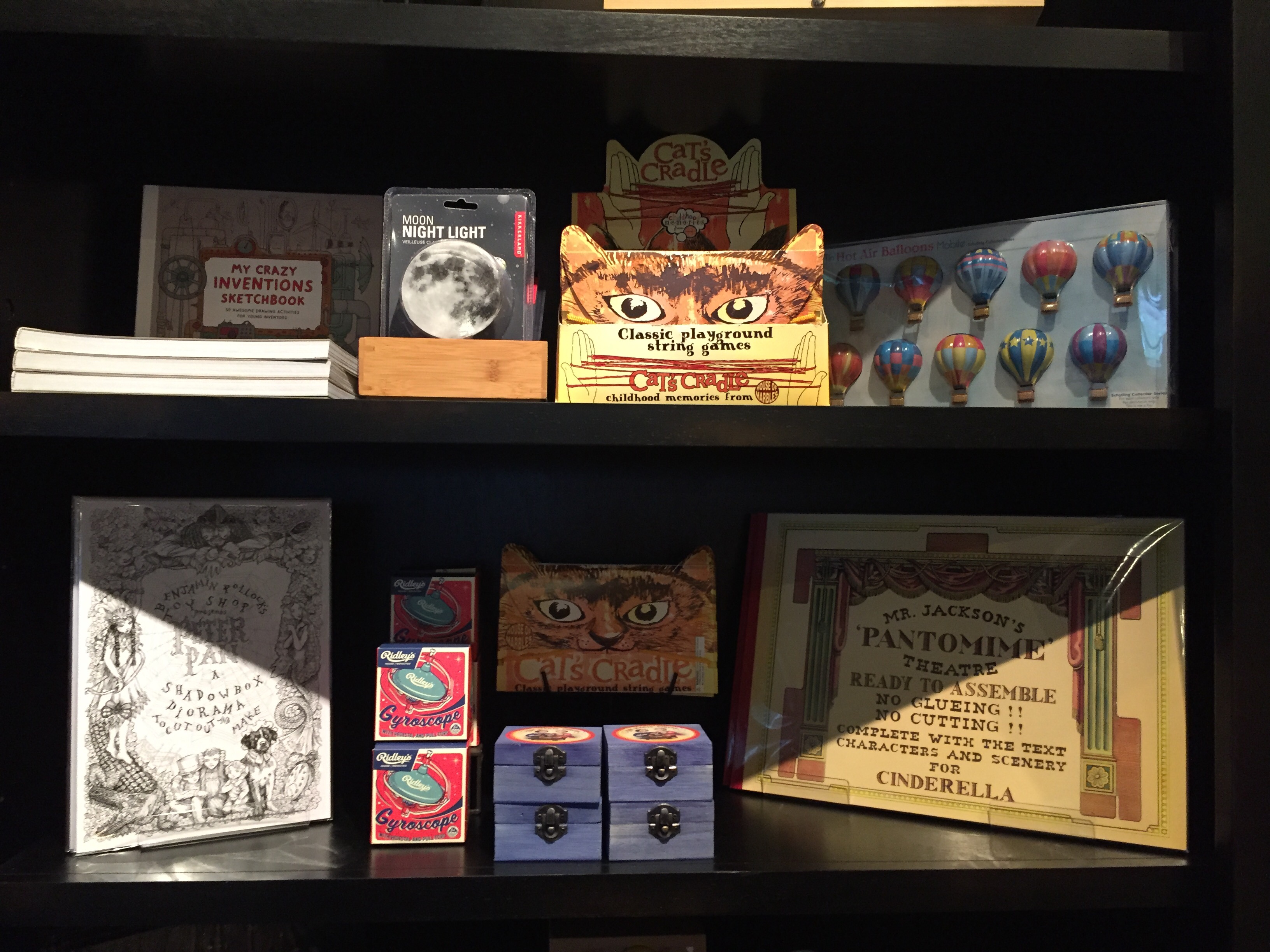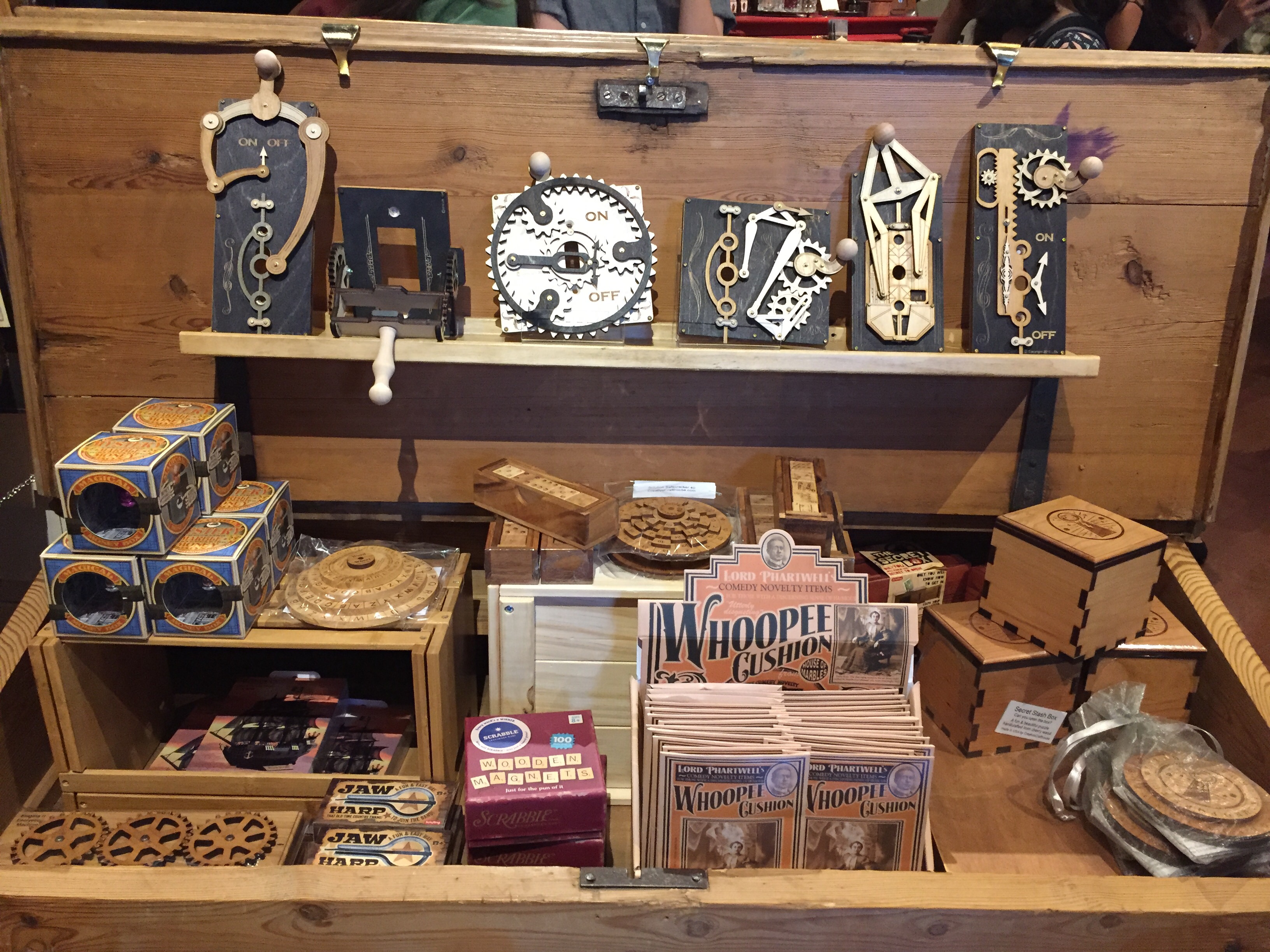 Well done, Sauers, well done.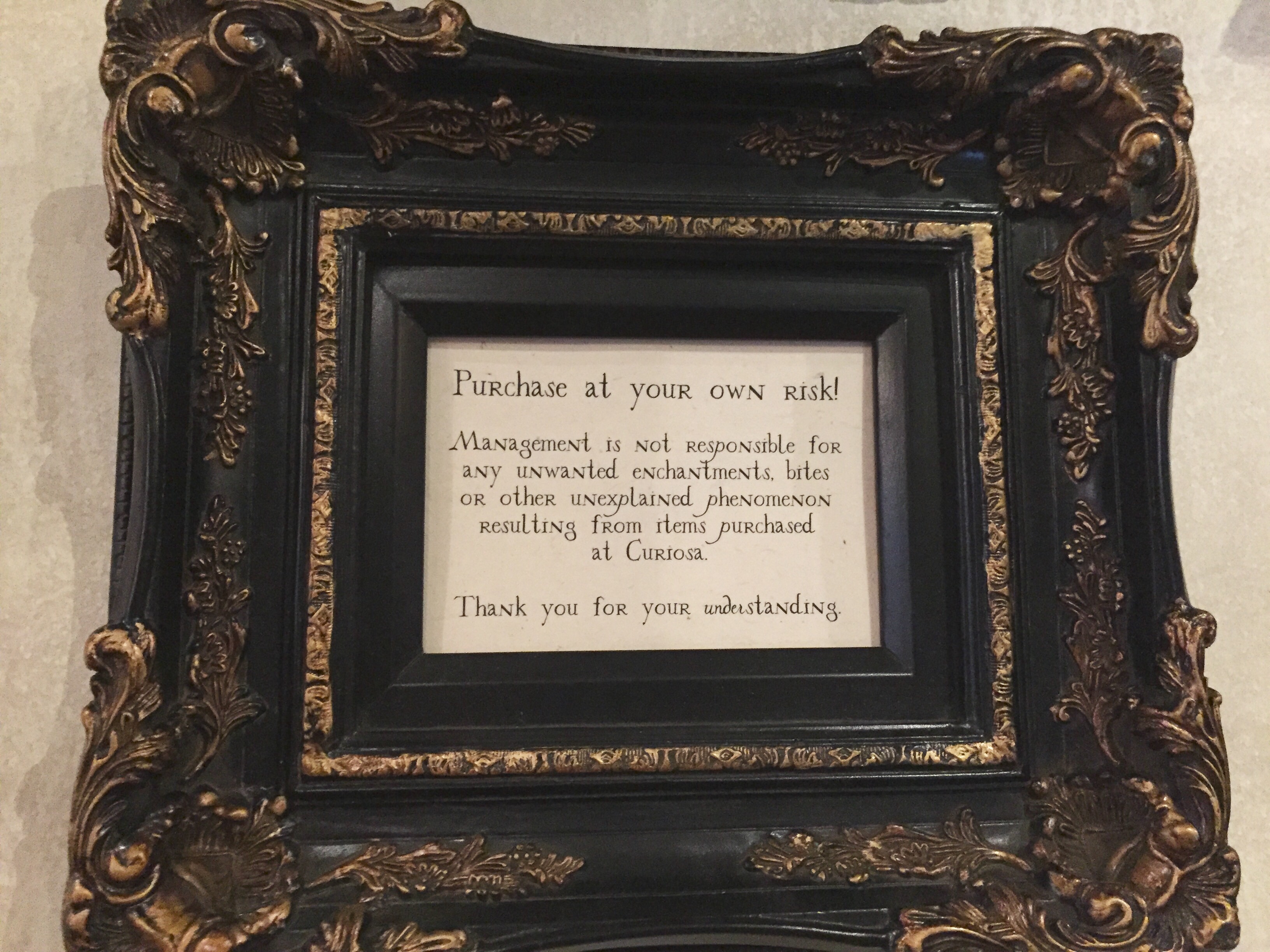 I am SO thrilled for Heather and Stephen and their new shop, and send all of the positive enchantments their way. To think it started out as a joke, and THIS is what they made out of it. GEEZ. It's one of those places that I wish I could keep to myself, but also want to yell at the world about it. Go go go!
What caught your eye in these photos that you have to have?? Here's what I left with: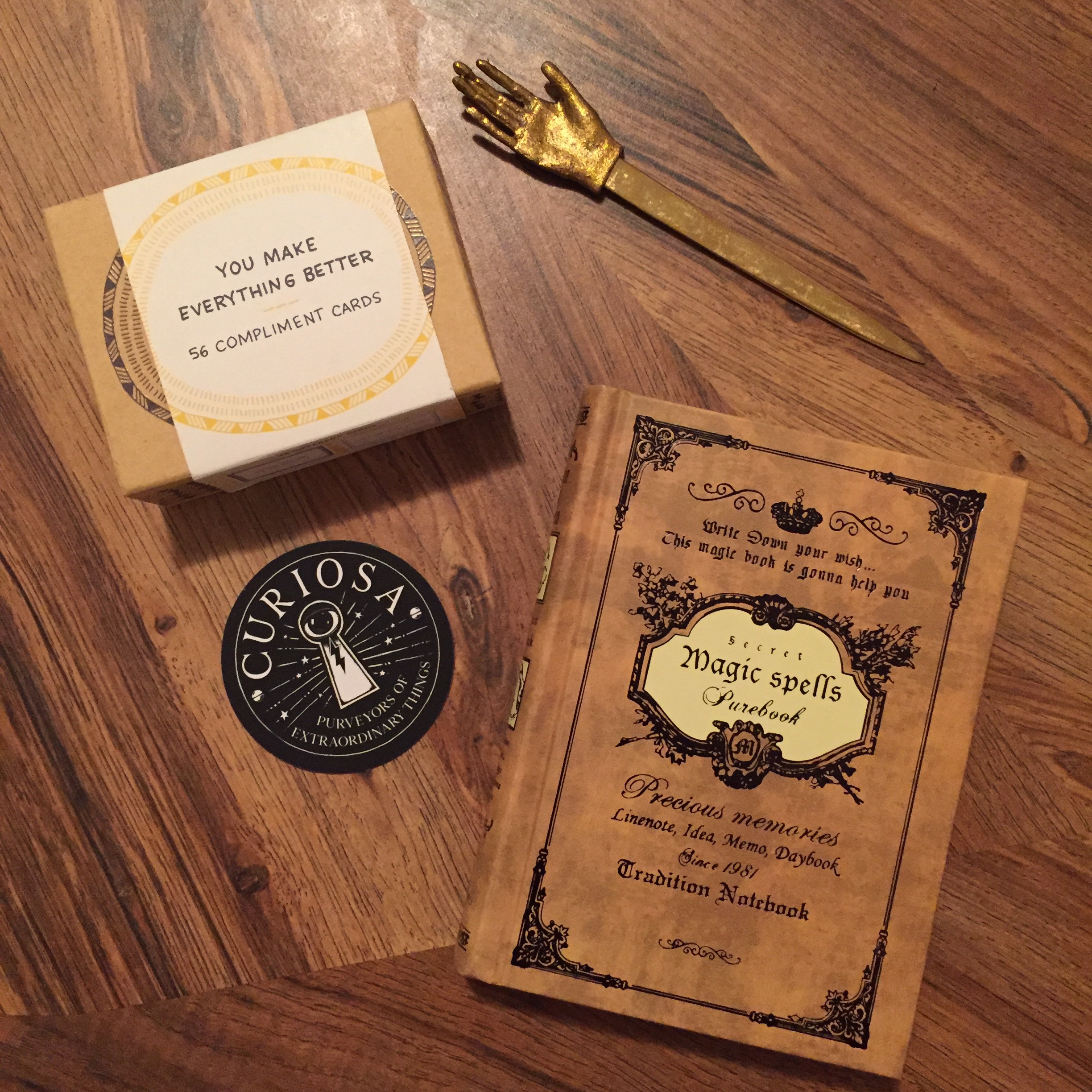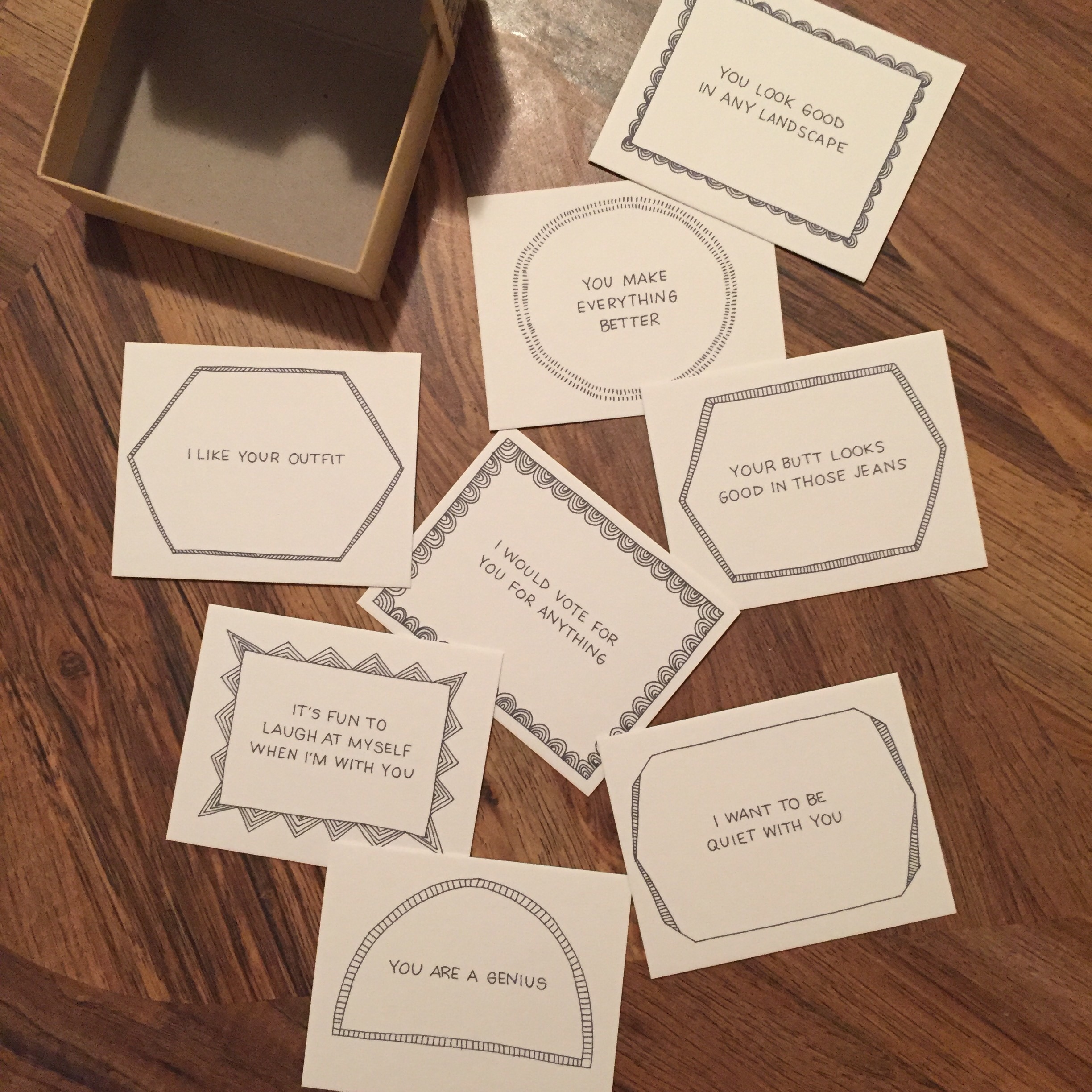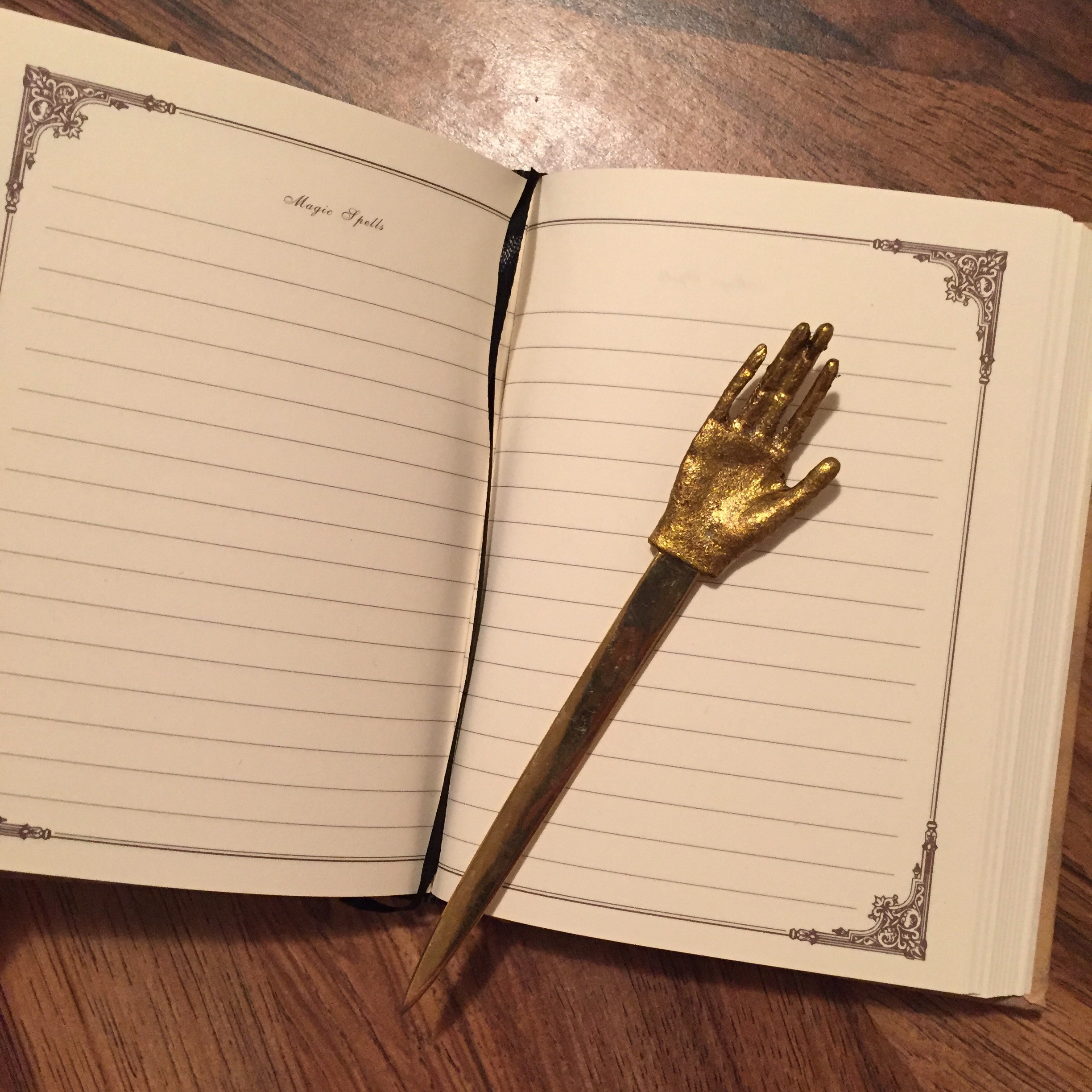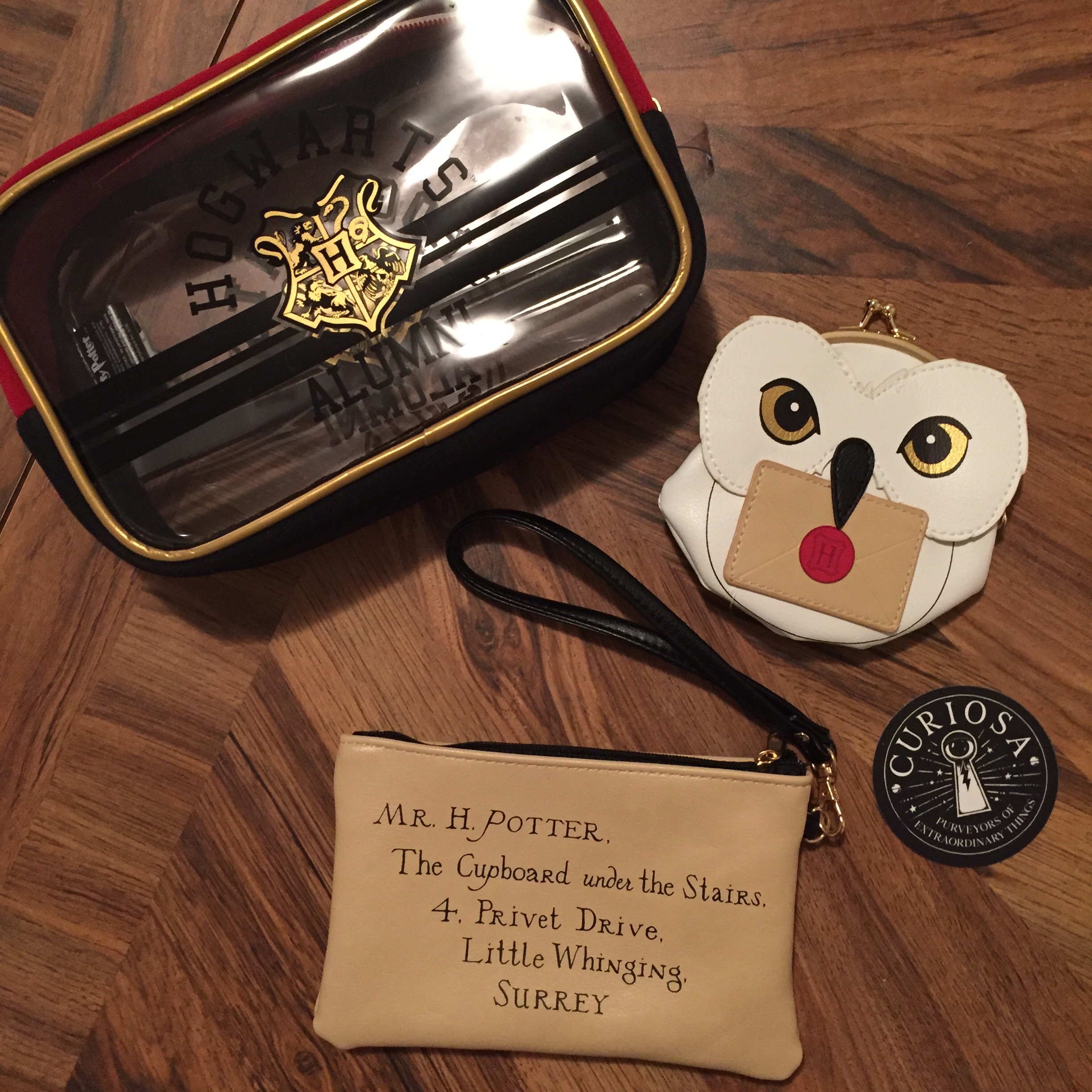 The adorable box of compliment cards is made by Chronicle Books. I'm not sure where the hand letter opener or magical spells notebook are from but I look forward to writing lots of curses on Trump in the pages while clutching the letter opener. And the rad pouch set is official HP merchandise.