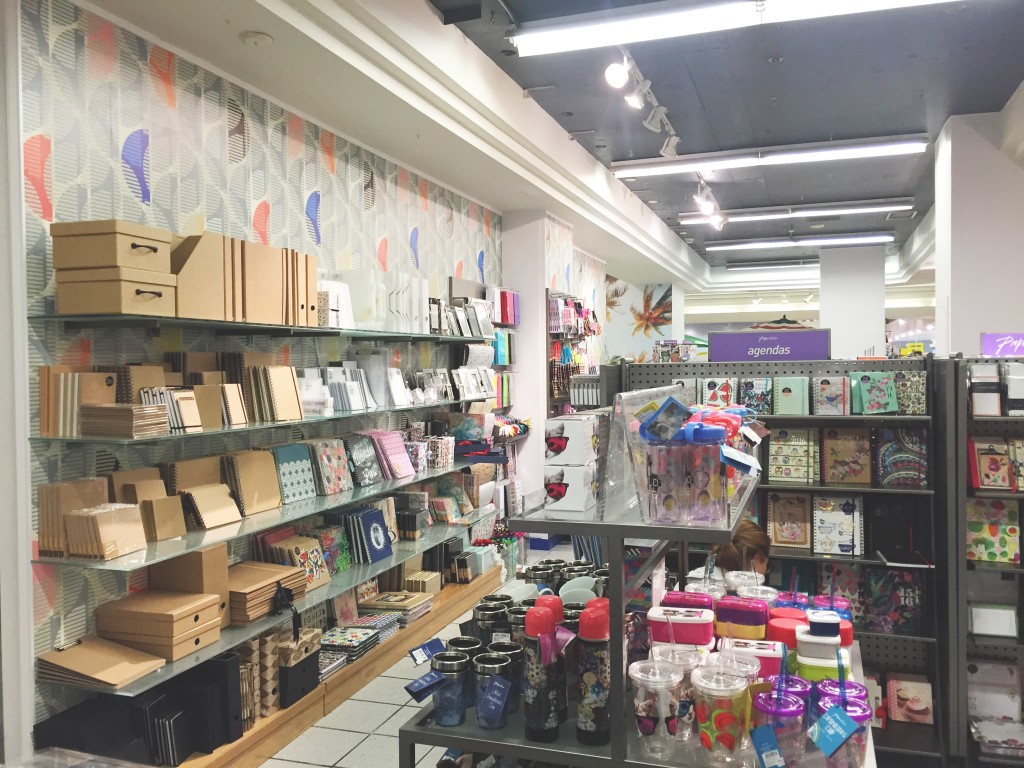 What: Paperchase, a UK-based paper store chain, opens first Toronto location
Where: The Bay, 176 Yonge Street (at Queen), just steps from the subway
Hours: M-F 10 – 9:30, Sat 9:30 – 9:30, Sun 10 – 7
The UK's hottest stationery chain has landed in Canada! It came as a total surprise to me. I didn't know they were extending out of the UK. So far, I believe there are only two in Canada/North America – one in The Bay at Yonge and Queen Streets in Toronto, and one at Square One in Mississauga. They'll soon also be opening locations in Yorkdale and Sherway Gardens malls in Toronto, as well as locations in Calgary and Vancouver. They even brought employees over from England to get it started. Exciting! I was thrilled to hear this because a) I love a good paper store obviously, b) Canada doesn't really have anything like this to call their own so why not and c) I ordered from them once and got docked with high customs taxes. Huzzah!
The location at The Bay has only been open for about two weeks, and even in the half-an-hour or so I spent there, they had a lot of customer interest. I imagine they'd have way more traffic if they actually were in the Eaton Centre mall across the street, though, as this location is a bit hidden, so you'll need to go hunting for it. Good start anyhow!
Paperchase is for kids and the young-at-heart. You'll find lots of lunch boxes and cute school supplies, as well as loads of notebooks, agendas, cards, gift-wrapping, random desk objects and accessories. You'll think it's more kid-like at first glance, but then you'll spy a raunchy card or a flask, but they're still cute. Sneaky!
So here's a walk-through of what you'll find at Paperchase in The Bay.
Anyhow, Canada will be very welcoming to Paperchase! More and more people are getting back into buying cute stationery, so having chains around like this and not just stodgy Hallmark stores is a great idea. Paperchase goes through seasons of supplies, so I'll be back when new lines arrive!
I recommend them for: back to school shopping, cute-ifying your desk space and quick gift shopping.
Want to show off your favourite paper store? Write a guest post!