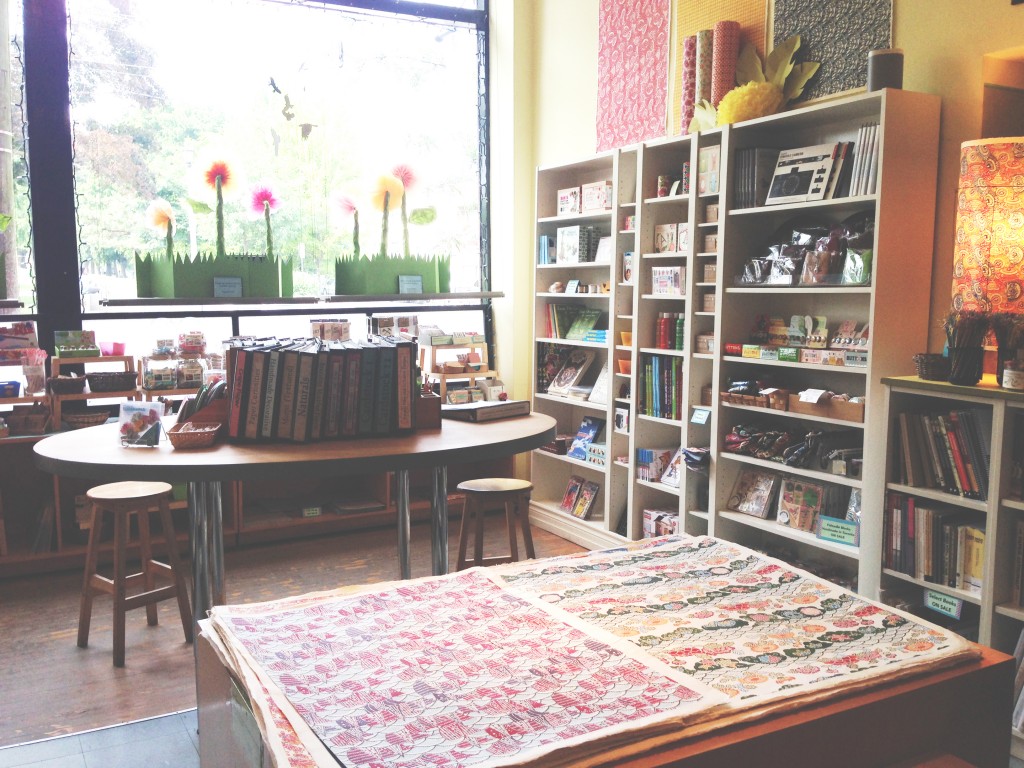 What: The Paper Place (pretty self-explanatory)
Where: 887 Queen Street West, Toronto, Trinity Bellwoods
When: Monday to Wednesday 10 a.m. to 6 p.m., Thursday to Friday 10 a.m. to 8 p.m., Saturday 10 a.m. to 6 p.m., Sunday 12 p.m. to 5 p.m.
The Paper Place is one of my favourite places in the city. It's a very rare occasion that I have walked out of this store empty-handed. It's one of the places I consider the beginning of my paper obsession! I'm always excited to bring my friends in. It's a large room, with big windows bringing in a lot of light, and from inside you have a nice view of the lovely Trinity Bellwoods park across the street. Next door is the wonderful bookstore TYPE. The Paper Place is a pretty good place to be in.
The 20-year-old store (previously known as the Japanese Paper Place – and the current JPP exists down the road as a warehouse that sometimes has big sales) features a bit of everything in the paper realm. Besides the large wrapping paper sheets from Paper Source & Cavallini, the store also carries a wide selection of Japanese, Italian and so much more. You can choose from the many racks at the front – or if you're needing more/higher-end – there's the special more-expensive area that requires a sales associate for help. On the other end of the spectrum, they always have a basket and table of smaller sheets by the front door for sale.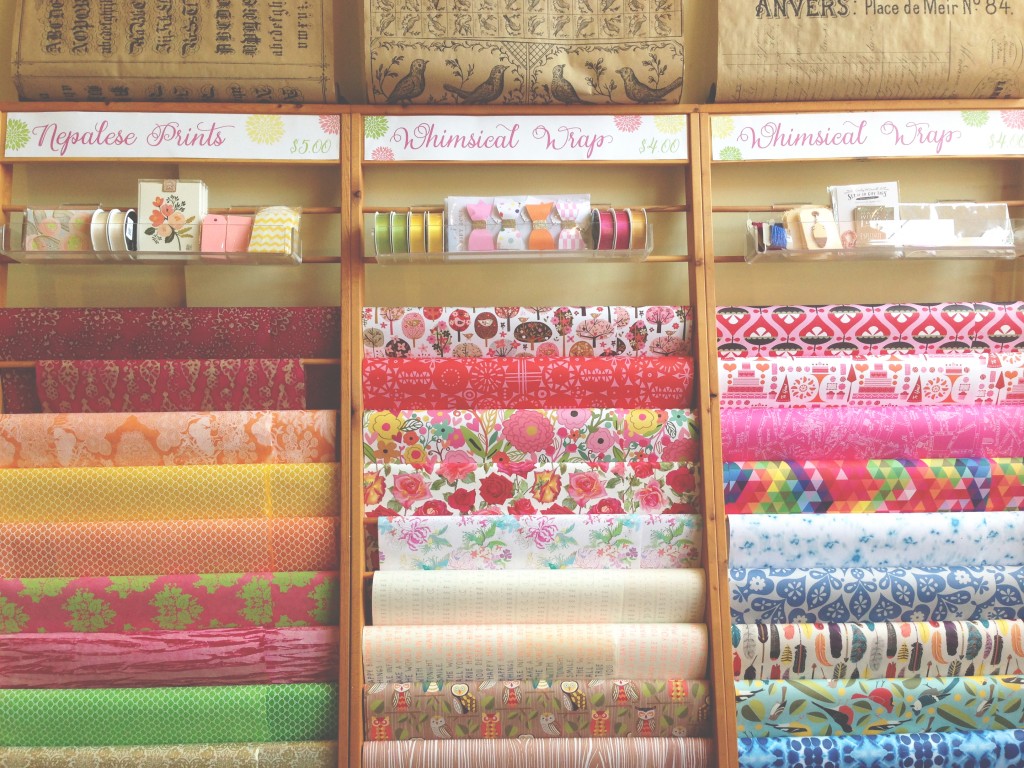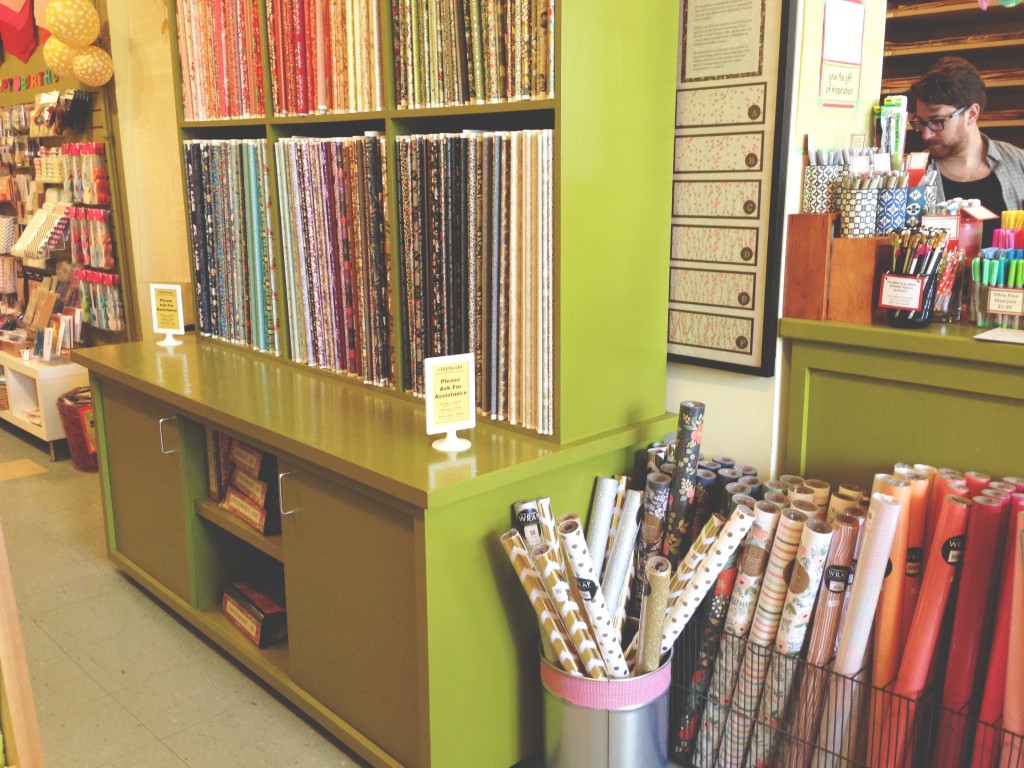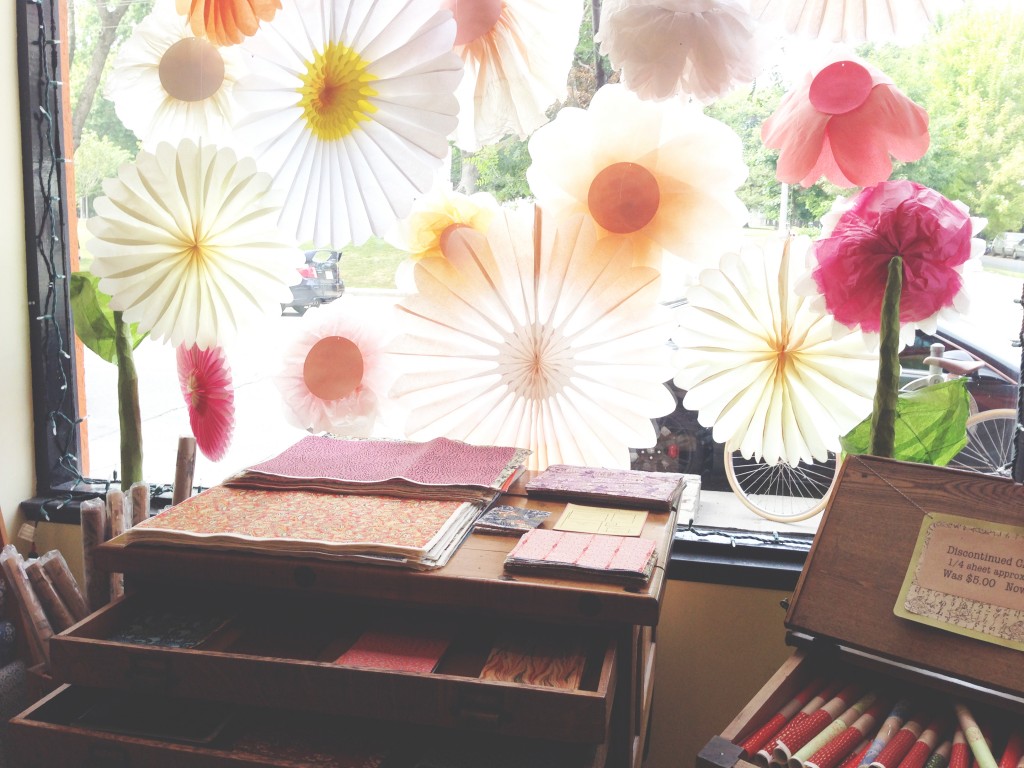 In the main section of the shop, there are three big tables in the middle row to feature groupings of items – this is their botanical selection from this summer. Gorgeous!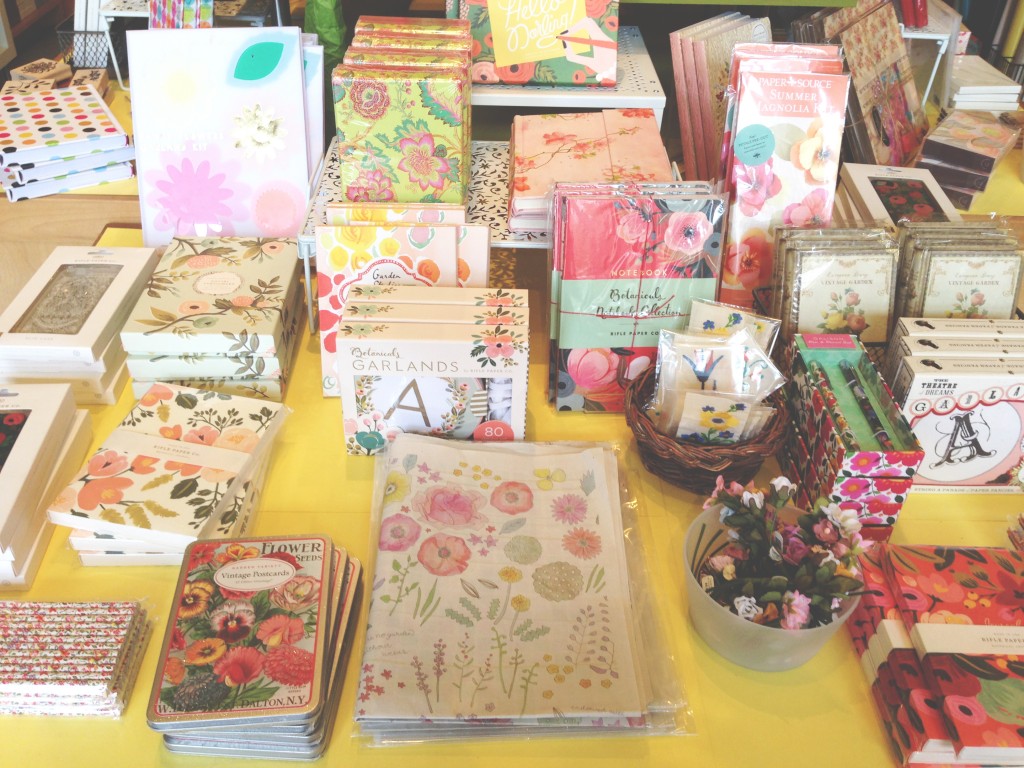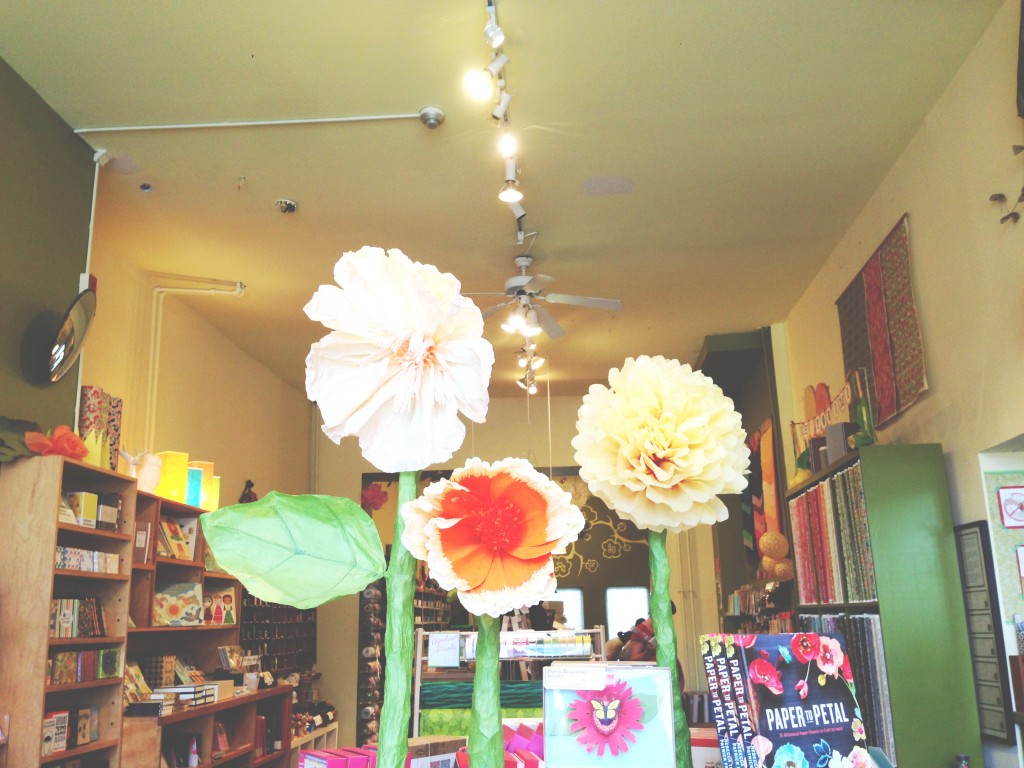 While their card selection isn't massive, each one is great.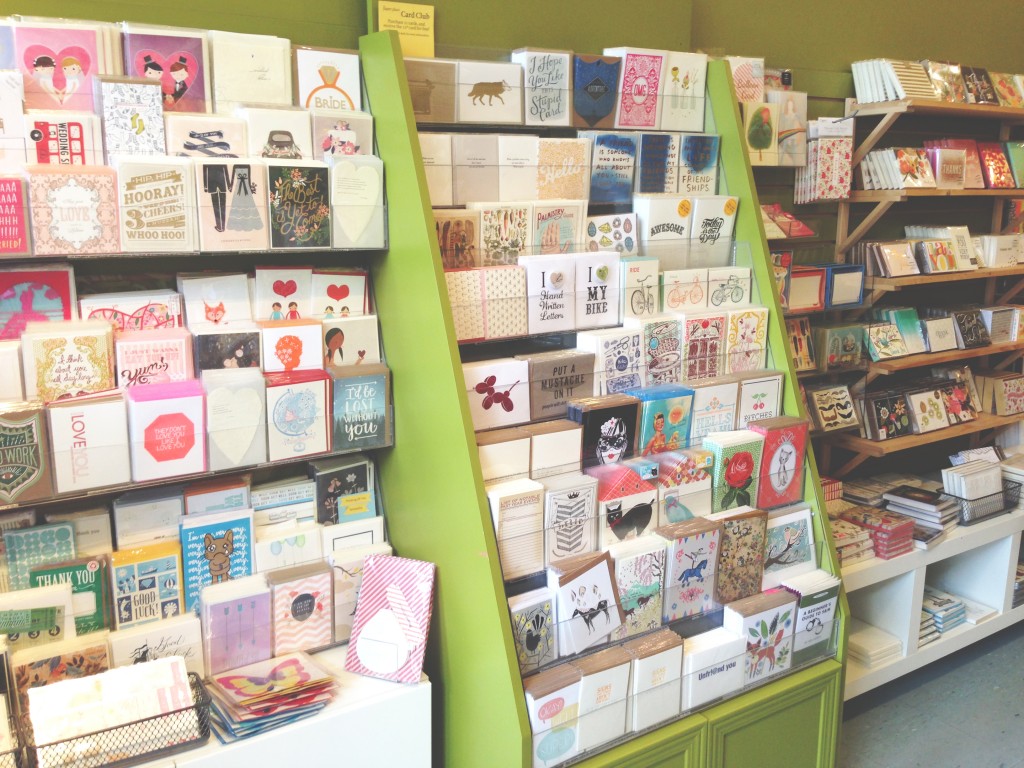 Lots of boxed cards and stationery, too. Personally, I find boxed cards to be pretty expensive. But look at how pretty they are! Plus, I found the box sets of postcards by The Black Apple – two sets decorate areas of my room (I like to buy cards/postcards as smaller print versions – cheaper!)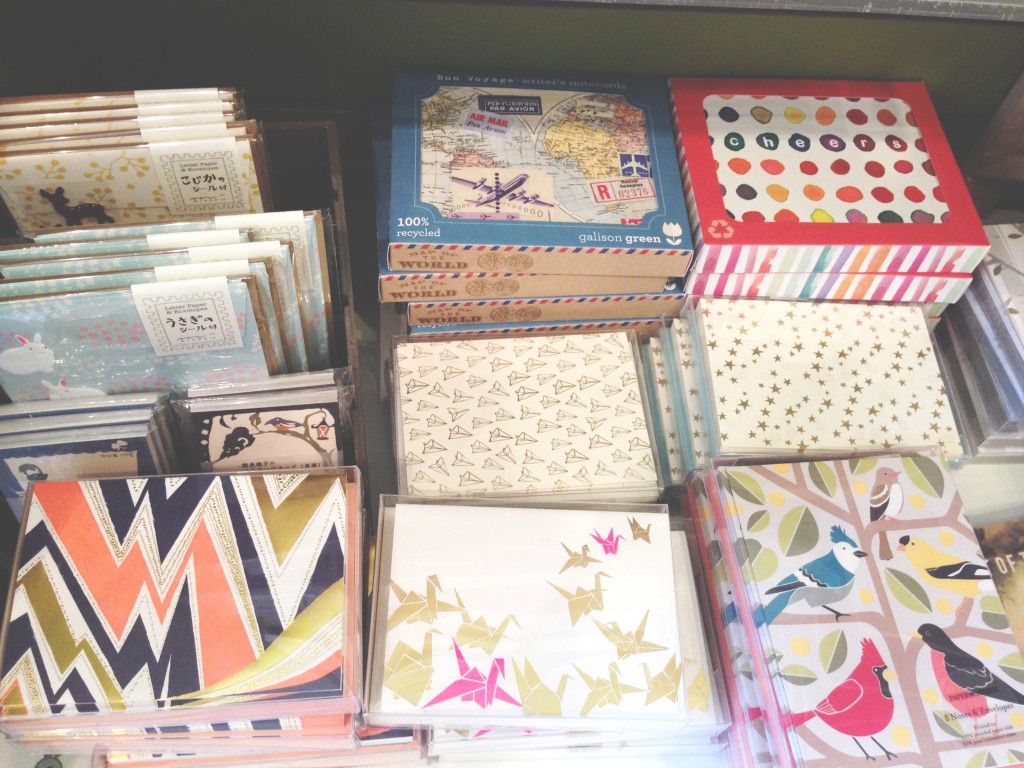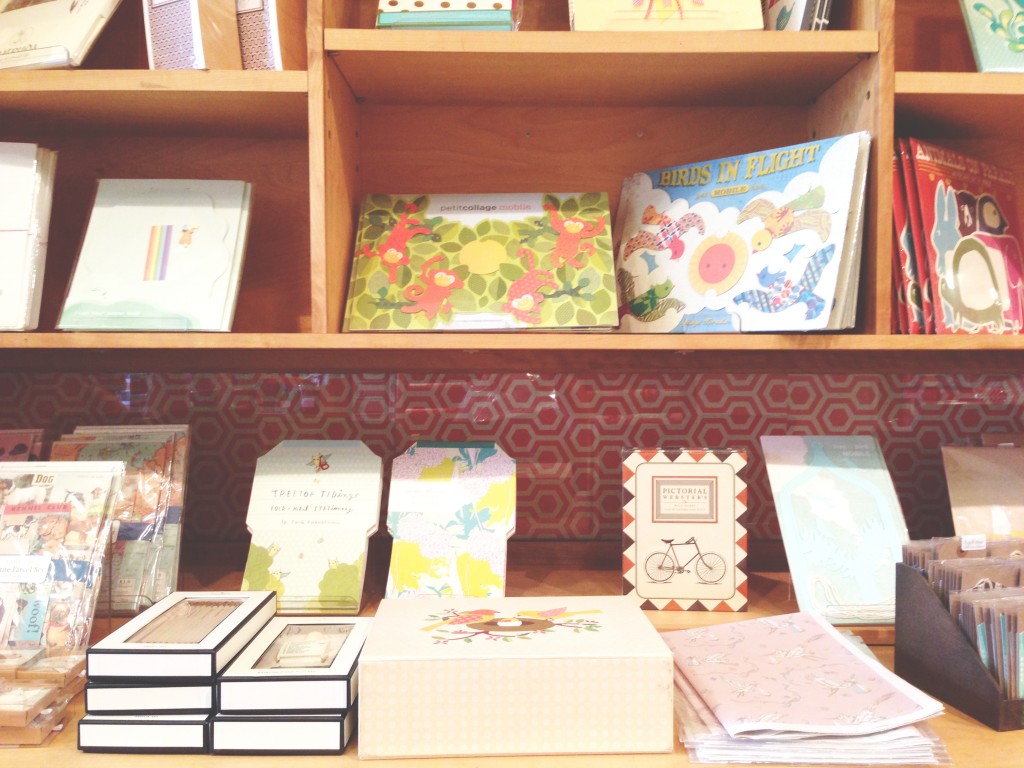 Get a load of these birthday party treats! Except I love getting gift bags, colourful straws and garlands any time.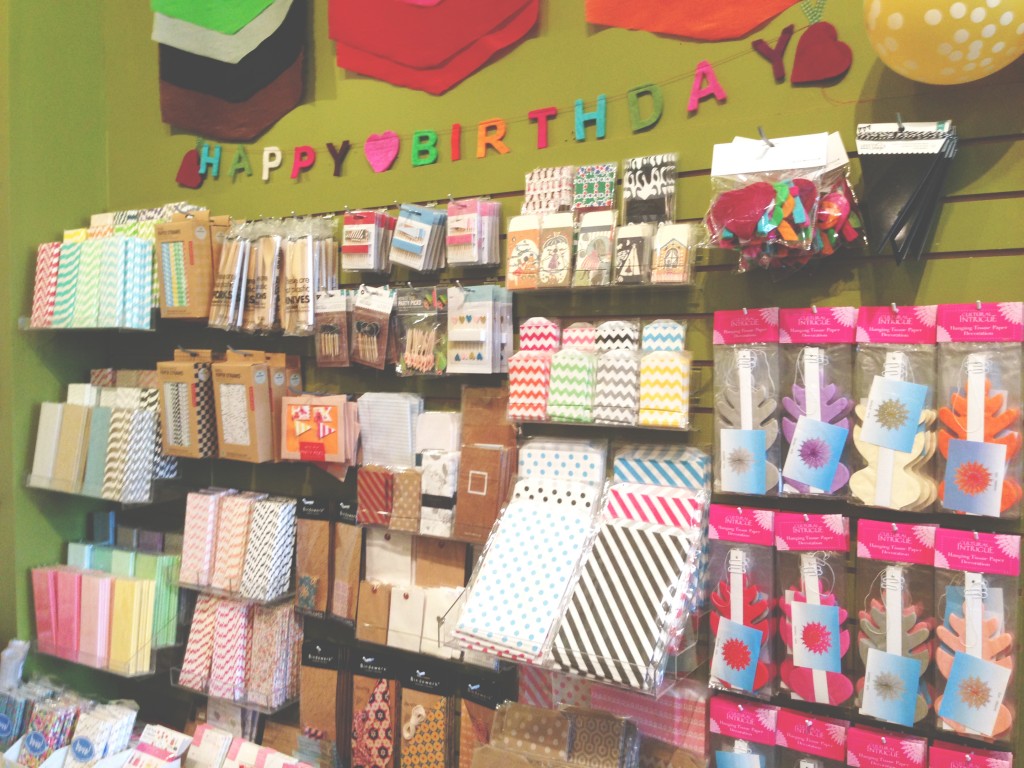 A. wall. of. washi. tape. I repeat: a wall of washi tape!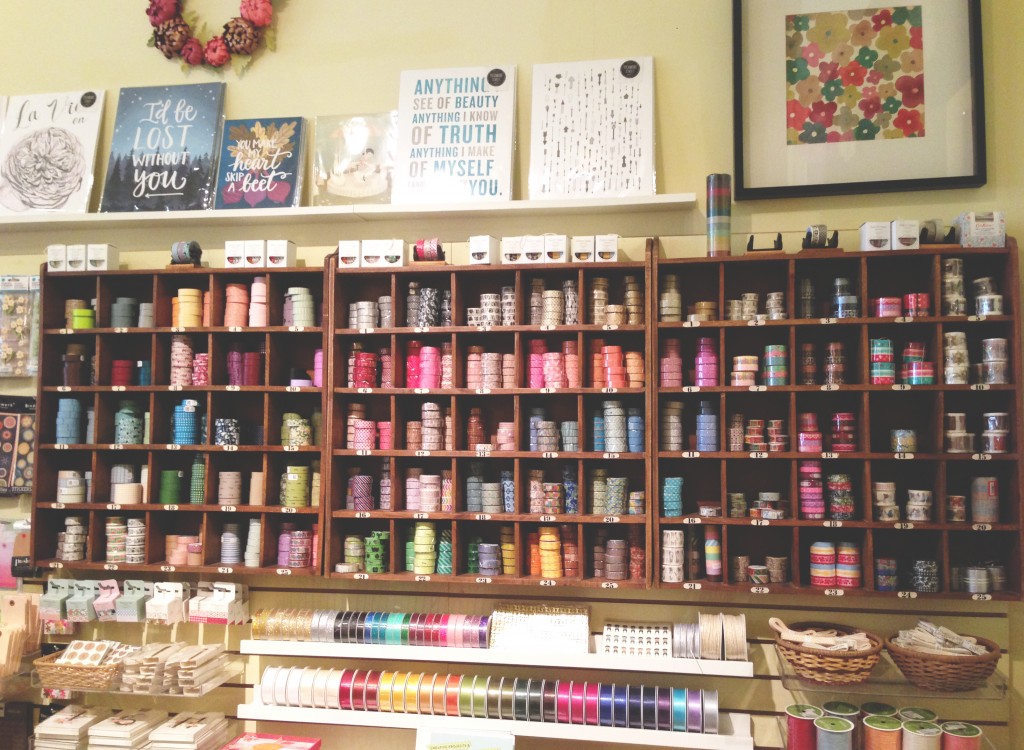 Ribbons! Stamps! Tools! One of my recent purchases is a punch, found in the middle at the top row, to make corners rounded. My friend told me my life would change once I started to round all my paper corners, and it totally has.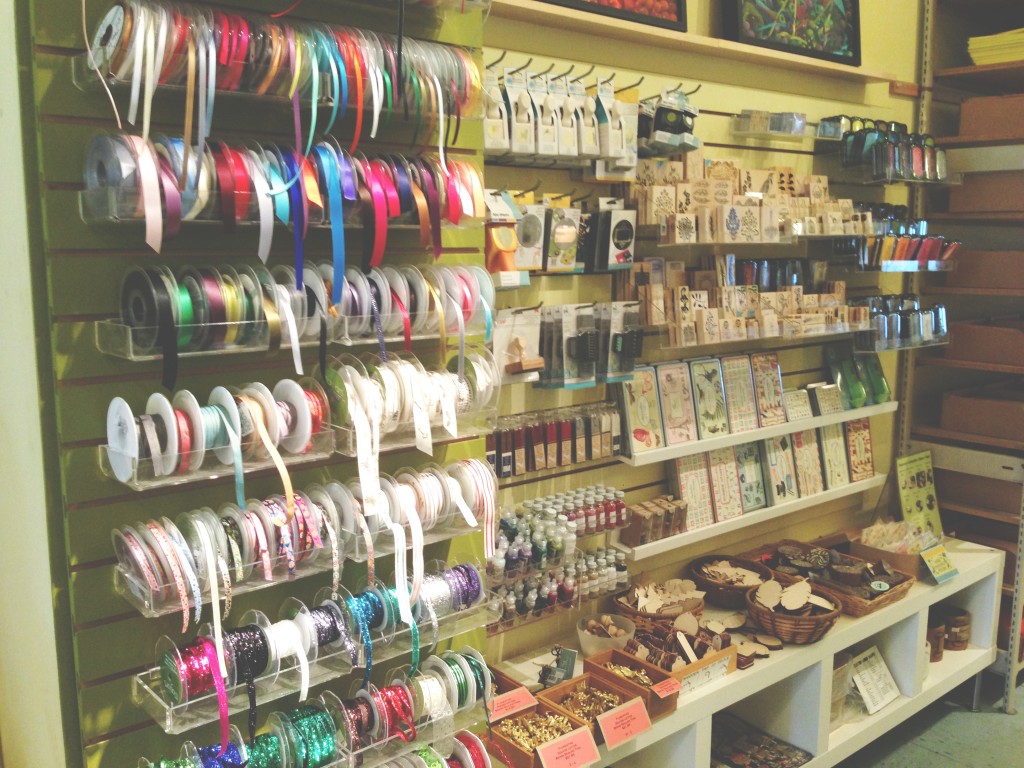 Embellishments galore.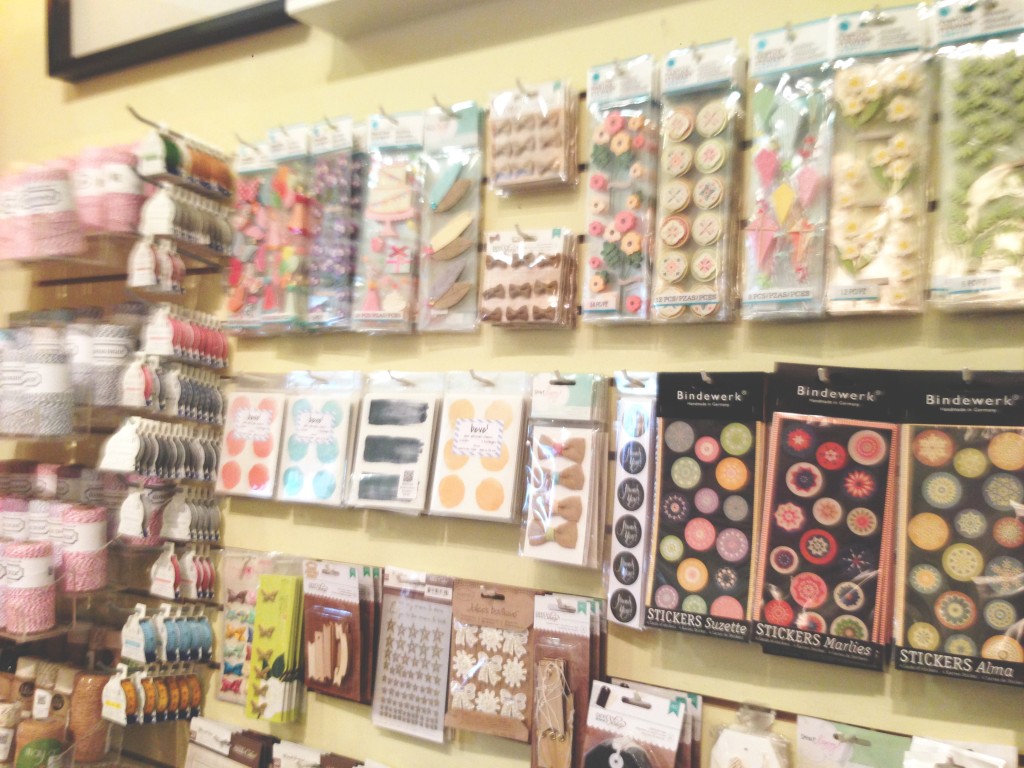 Stamps! Not a huge selection, but it'll do.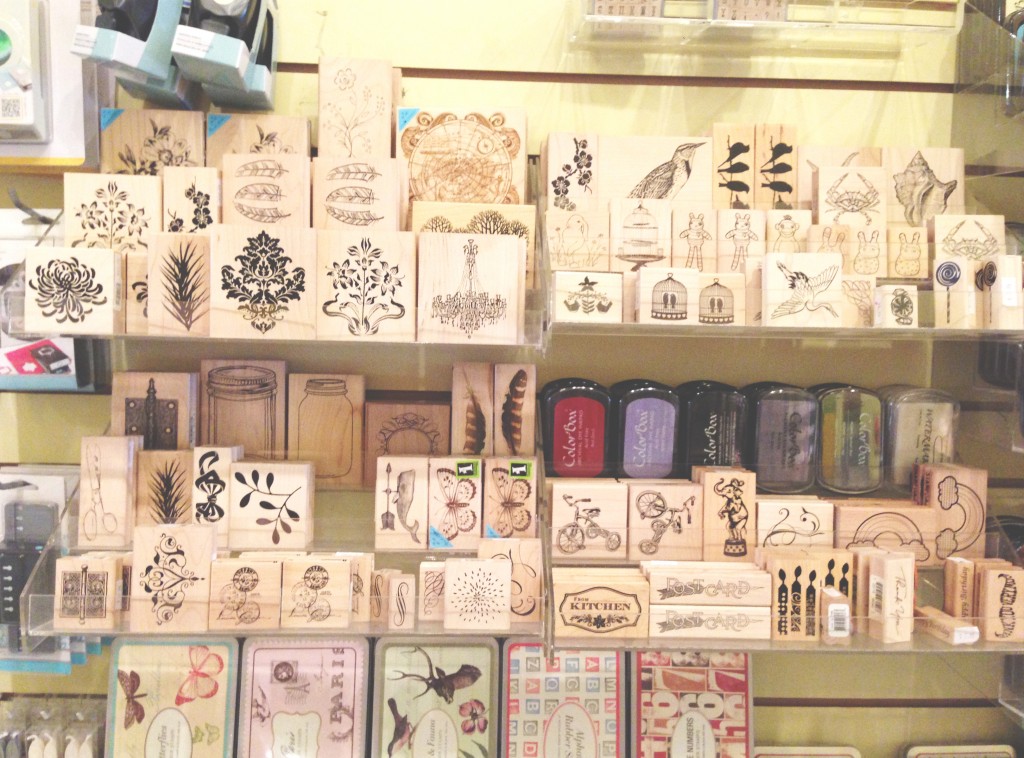 The Paper Place also serves as a wedding stationer – when you hit the back of the room, you'll find all sorts of plain papers in every colour, every size. Behind me in this photo there are revolving racks of scrapbook paper and tools.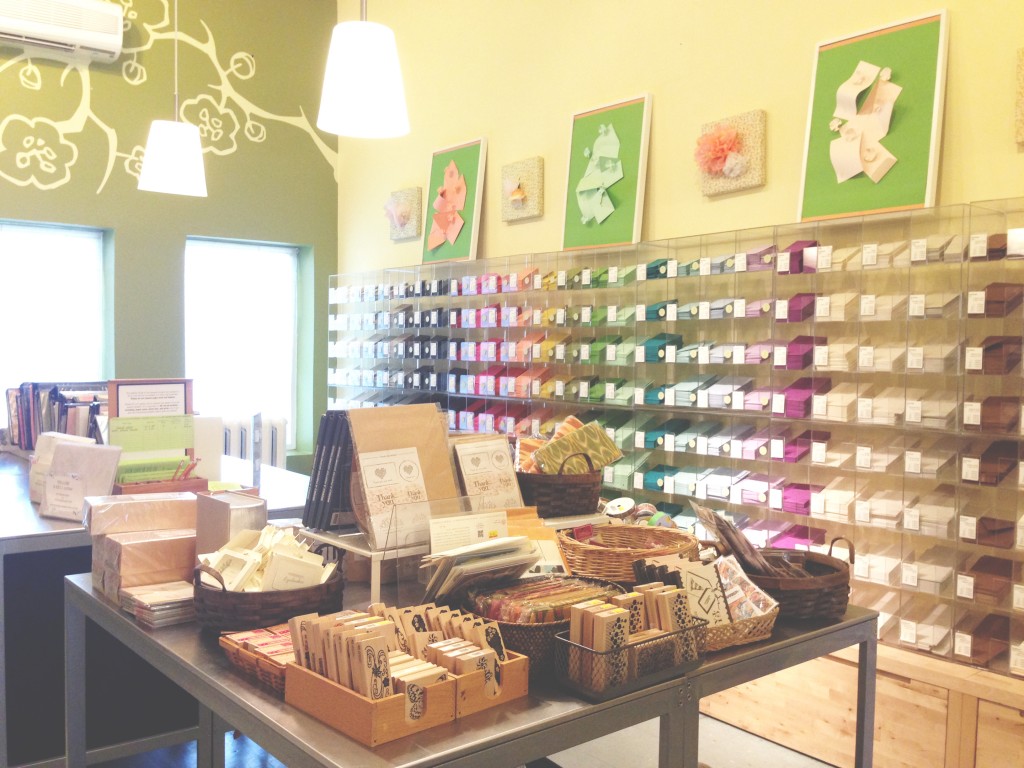 In the second part of the room, there are loads of cute things that kids would love. Toys, big erasers, pins, pencil cases…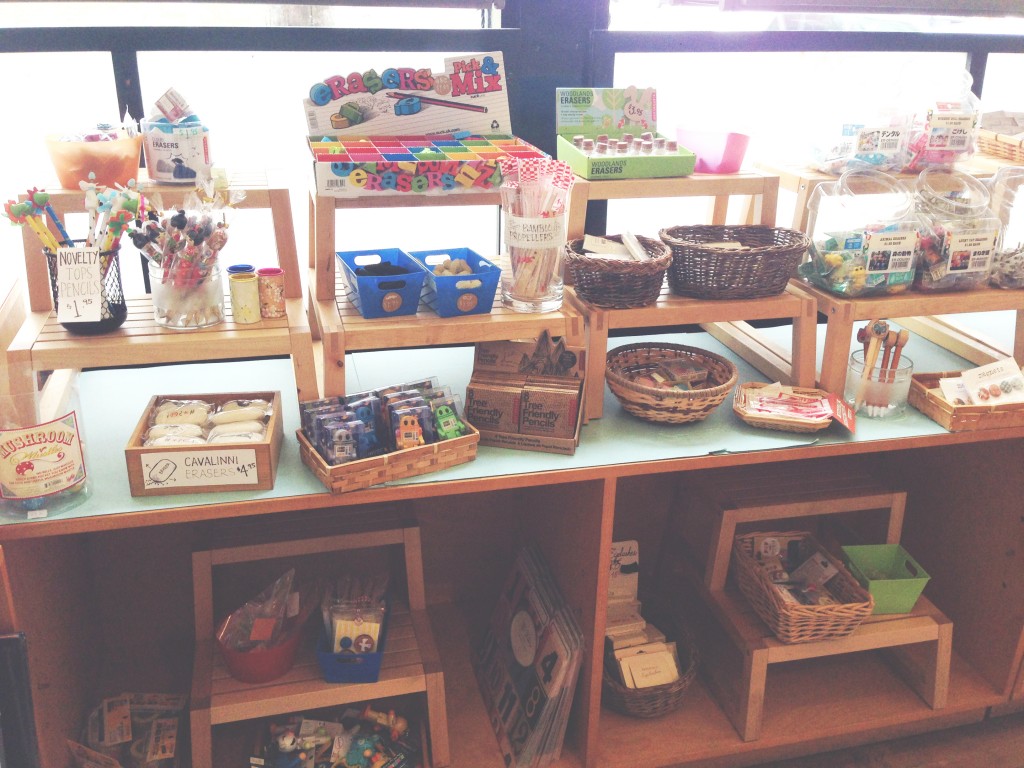 Cute little papers, paper clips, magnets…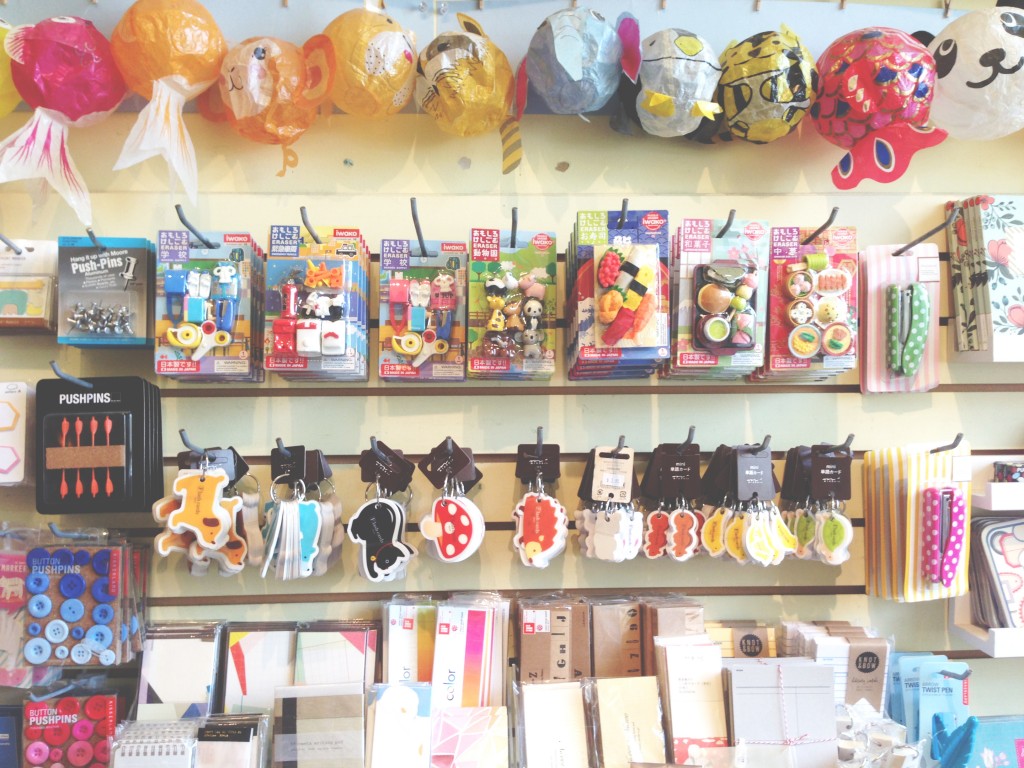 Sticky notes…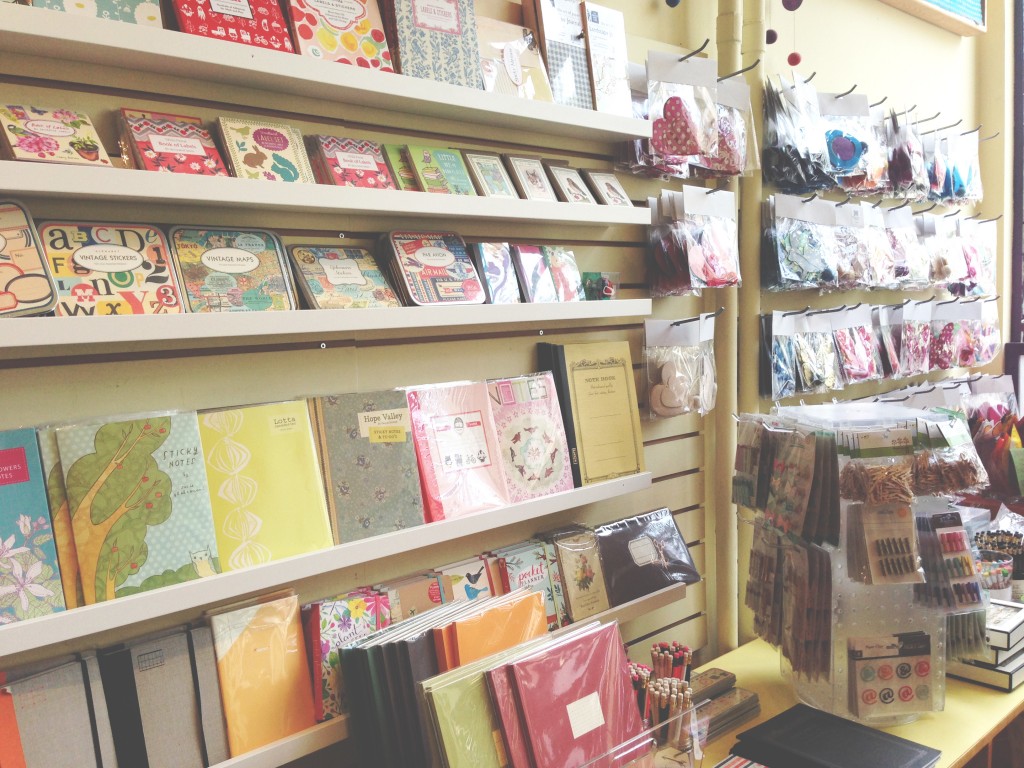 A wall of notebooks and origami paper…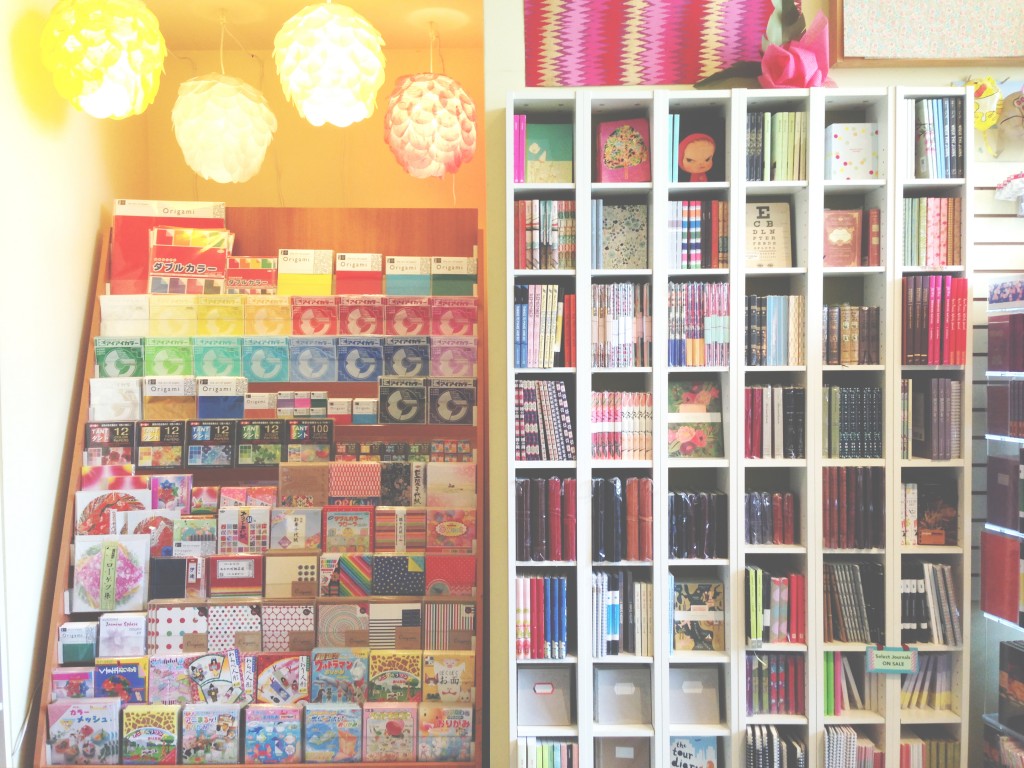 Seriously. You could go home with so many gorgeous notebooks. The world is your oyster!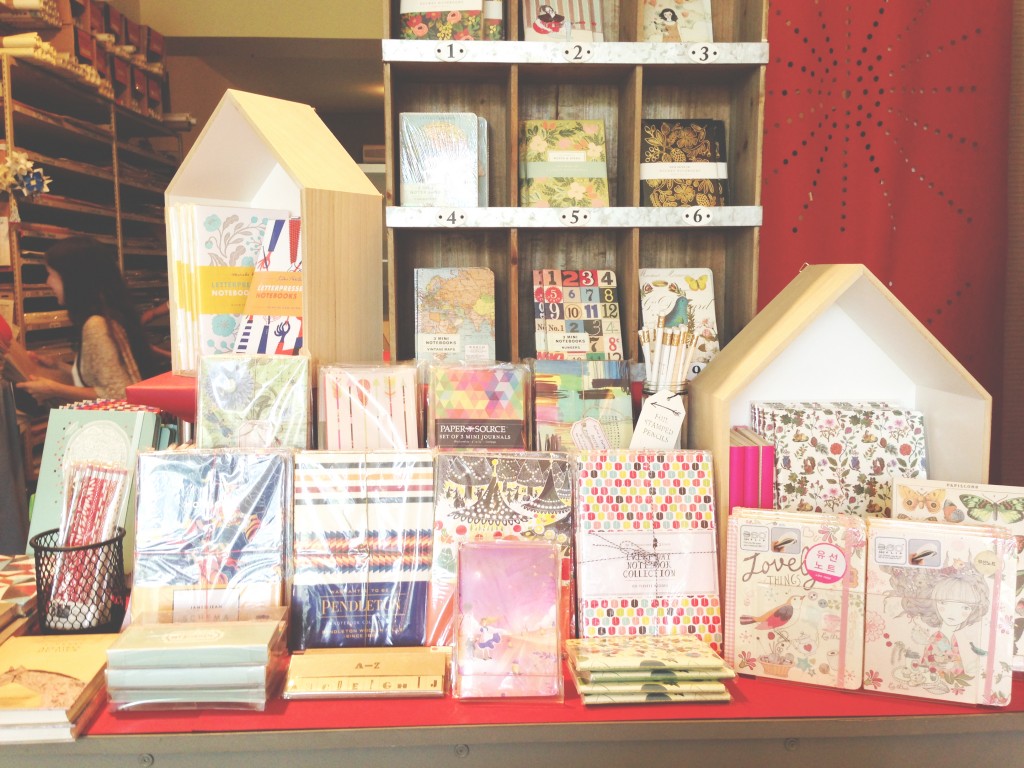 And finally – pens! Behind the cash here, not pictured, is a wall of books on paper craft. You could lose yourself in those pages for a while.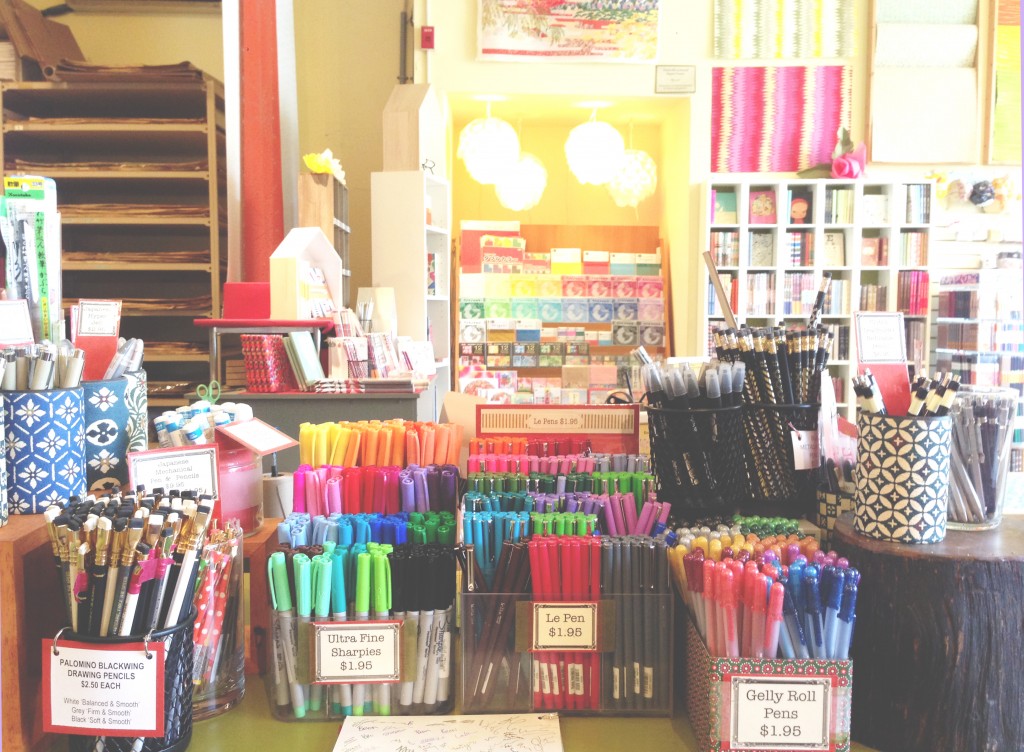 The staff seems to be growing at The Paper Place so that can only be a good sign. (I work there in my imagination!) They're helpful – rolling up your papers as you continue to roam the room – but they're not overly touchy on when you're selecting your papers. Some stores won't let you even take the paper off the rack yourself. If you're ever looking for inspiration for a project – I think this place would do you some good! I actually try to restrain myself from visiting too much at this point – you know, for my wallet's sake. But I know that last time I was in there, they were remodeling a bit, so really I need to go check out the new set-up, don't I?
I recommend them for: gifts, gift-wrapping, washi tape, books on paper crafts, an introduction to your future paper obsession.