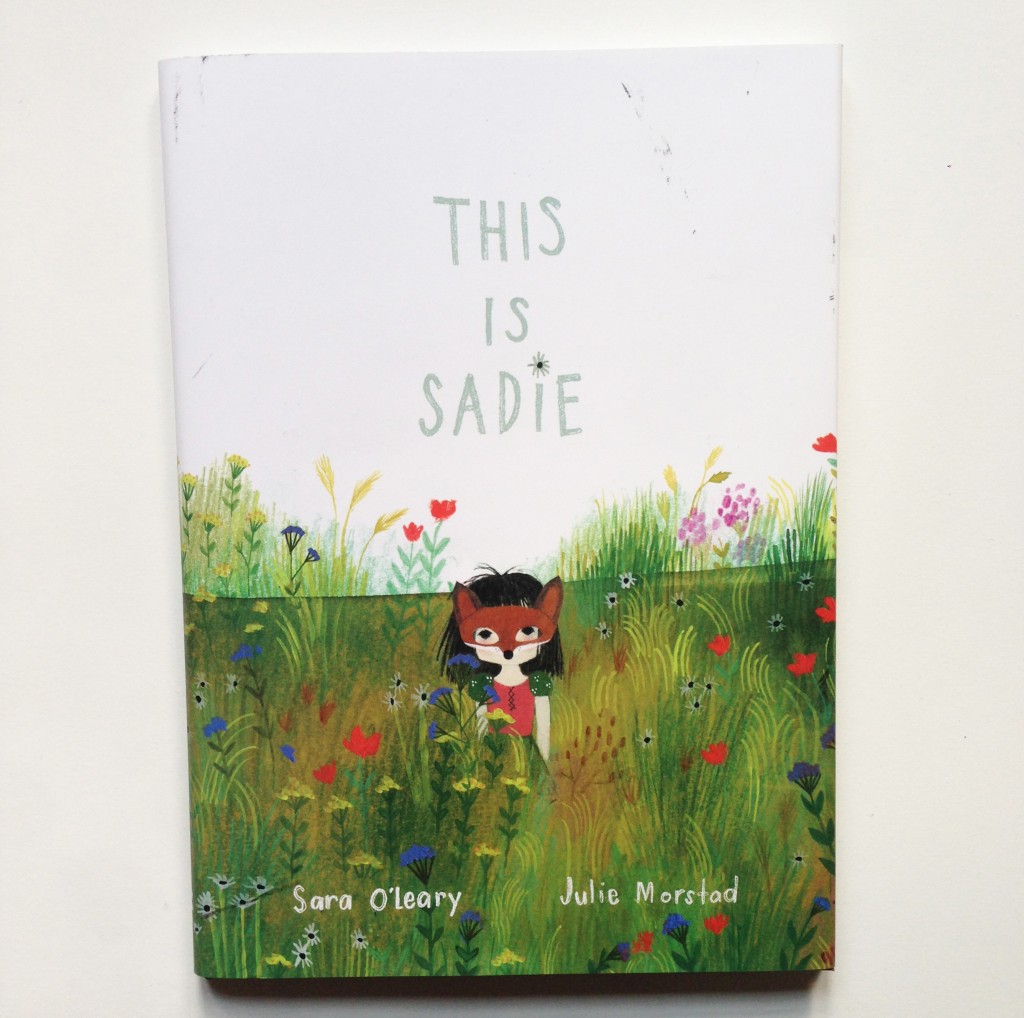 This is Sadie by Sara O'Leary and Julie Morstad, Tundra Books.
This is Sadie is a gorgeous children's book made by a Canadian author/illustrator duo about a cute little girl with a big imagination, but it's not just for kids; the illustrations will instantly intrigue any parent who's big on decor and illustration (and those of us who don't have kids but still look at pretty Pinterest and Instagram feeds a lot!). I was drawn in for all the bookish, record player, red bike, bunting illustrations for sure! So, yeah, this book is twee. And awesome.
But adults don't exist in this book. Sadie knows they're there, and that she needs to be quiet in the mornings 'because old people need a lot of sleep,' but the world Sadie lives in is just for her and her imaginary animal friends.
Sadie knows how to transform a box to an enormous boat that sails her around her room and back again.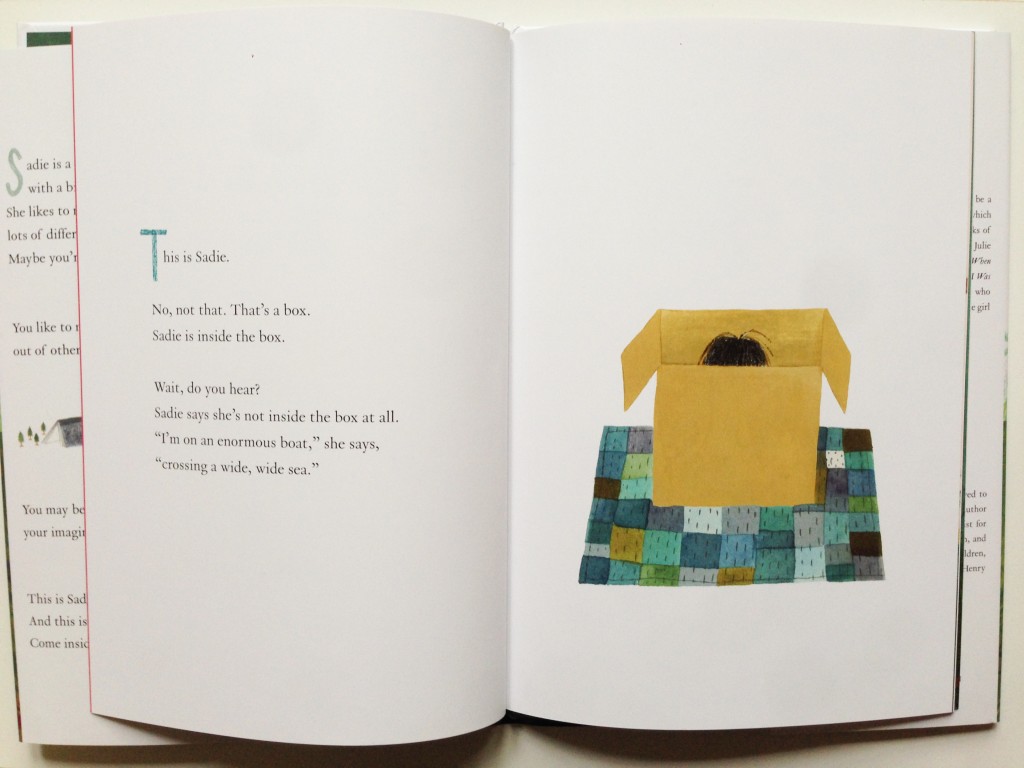 She knows that those who she reads about in books exist in some way.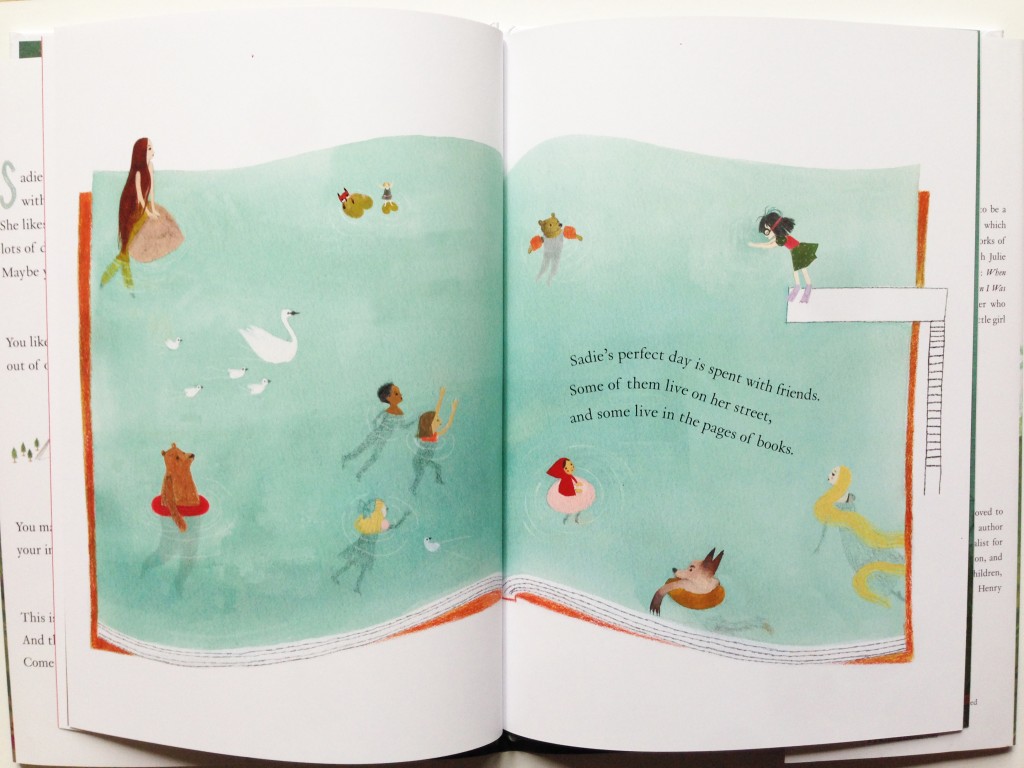 She has played a boy character in half of her imaginations.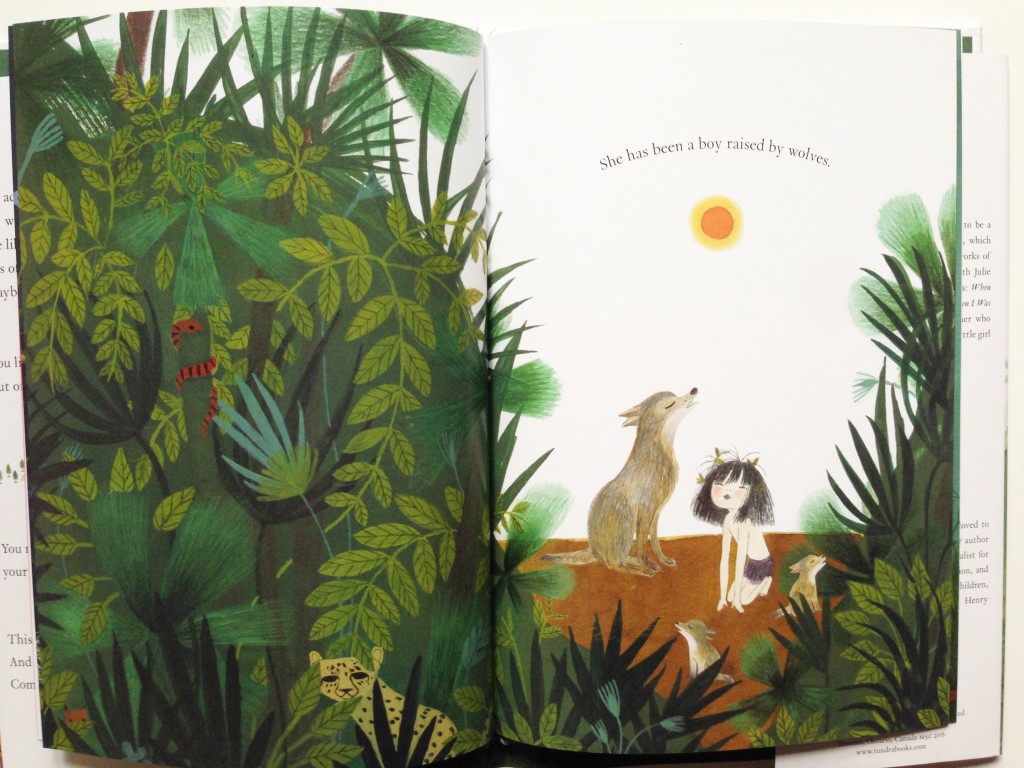 Sadie is confident she has wings, because how else would she get to all the places she's been?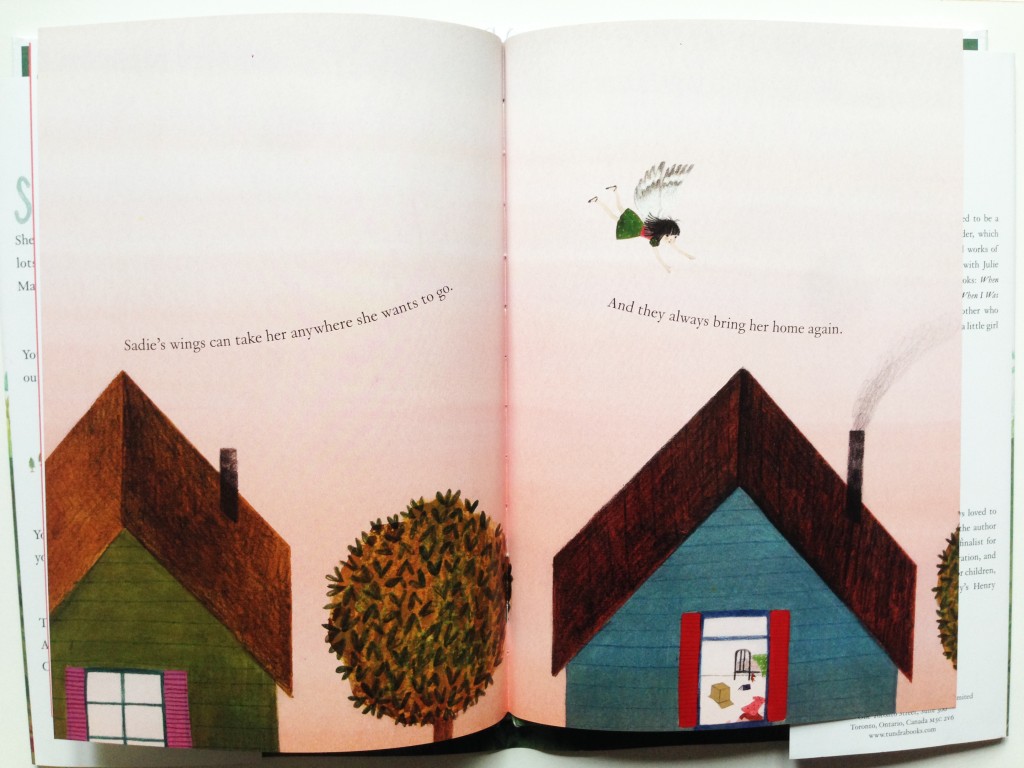 These next two are my favourite pages. Soooo lovely.
"The days are never long enough for Sadie. So many things to make and do and be." Not only do I find this quote to be fantastic (and summarize my life), but I also think it's so great to show little girls that they don't have to just be one thing. They can be all the things! If a kid told me they wanted to be everything when they grow up I'd squee. They don't have to wait to think about what they'd be when they grow up. They can start right now. Especially if starting right now means hanging out in a tent reading a pile of books.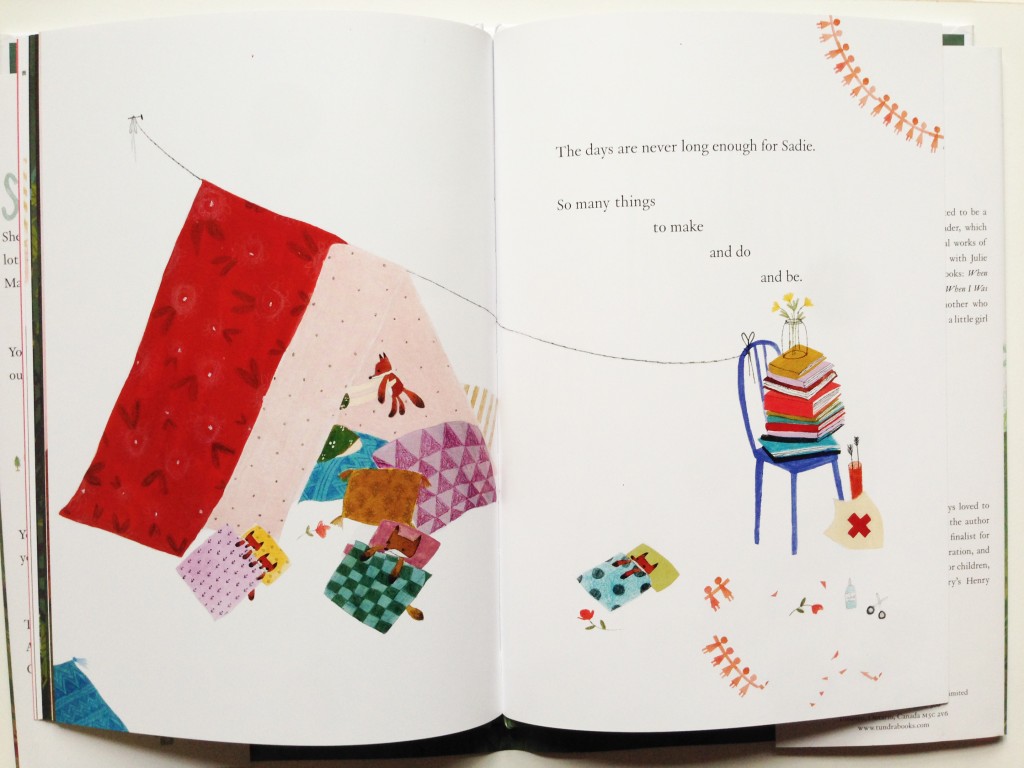 Sadie deserved a book for all her book love. Sadie's story about stories had to be told!
I know there are loads of stories out there about girls like us, but that doesn't matter. Each one is special. This one particularly excels for its excellent art and awareness of diversity. It's a story I think many parents would feel totally okay with reading again and again and again.
Bonus: it comes with crafts like a fox mask, bunting templates and instructions for paper dolls and flowers! I had some fun with it.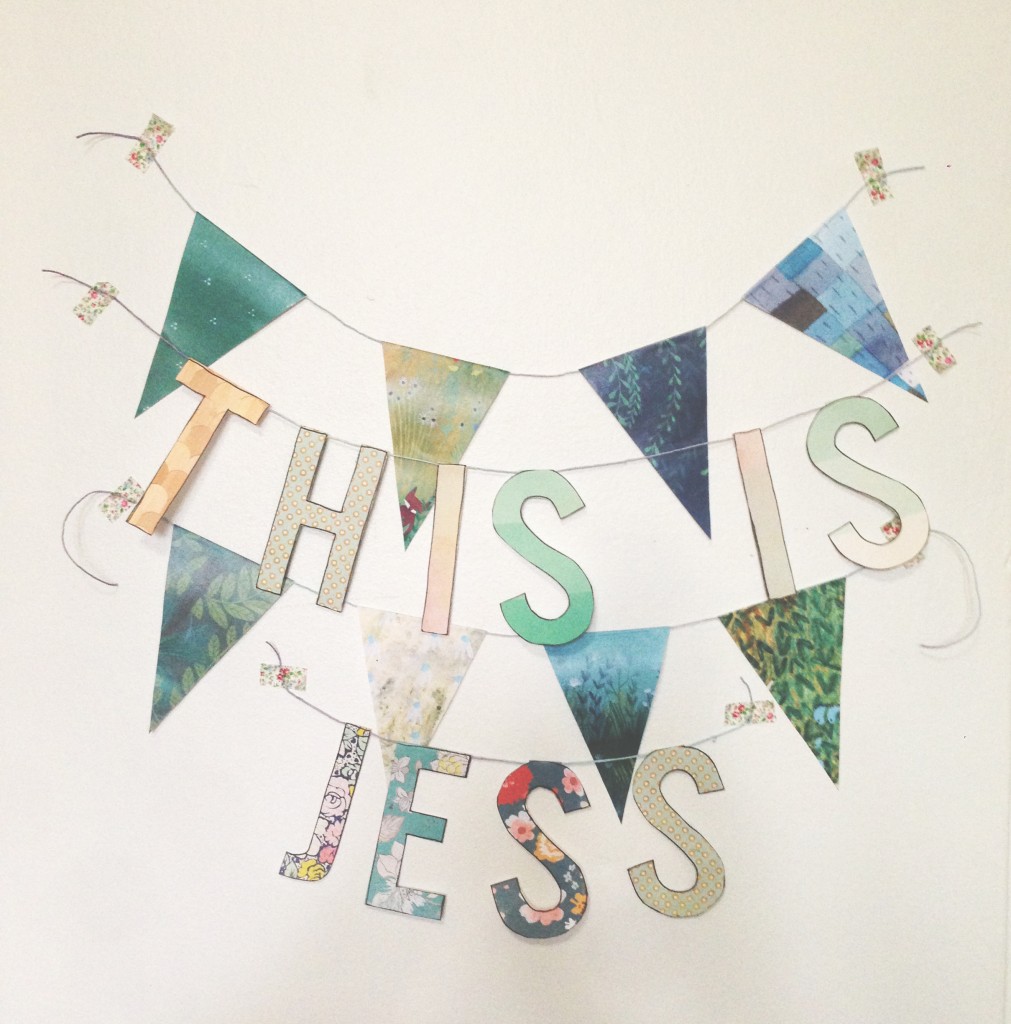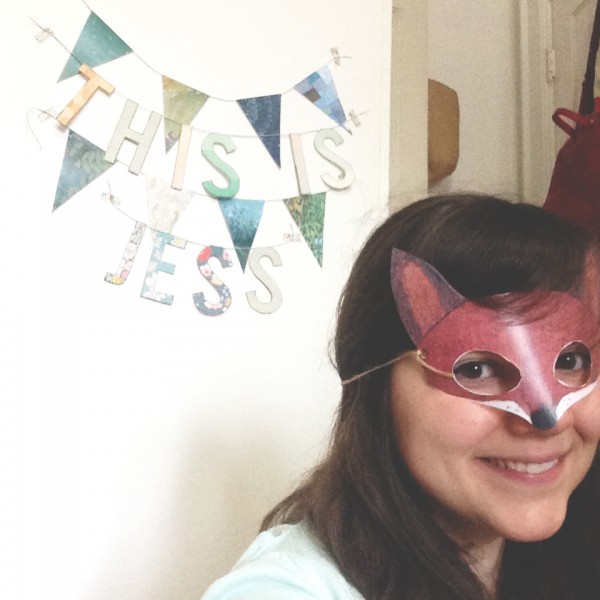 Obviously the fox mask is made more aimed at smaller heads.
This post is dedicated to all my parent friends who have told their kids "you have too many toys but you can always get books." <3
[I received this book from Random House Canada in exchange for an honest review, this did not affect my opinion of the book whatsoever.]