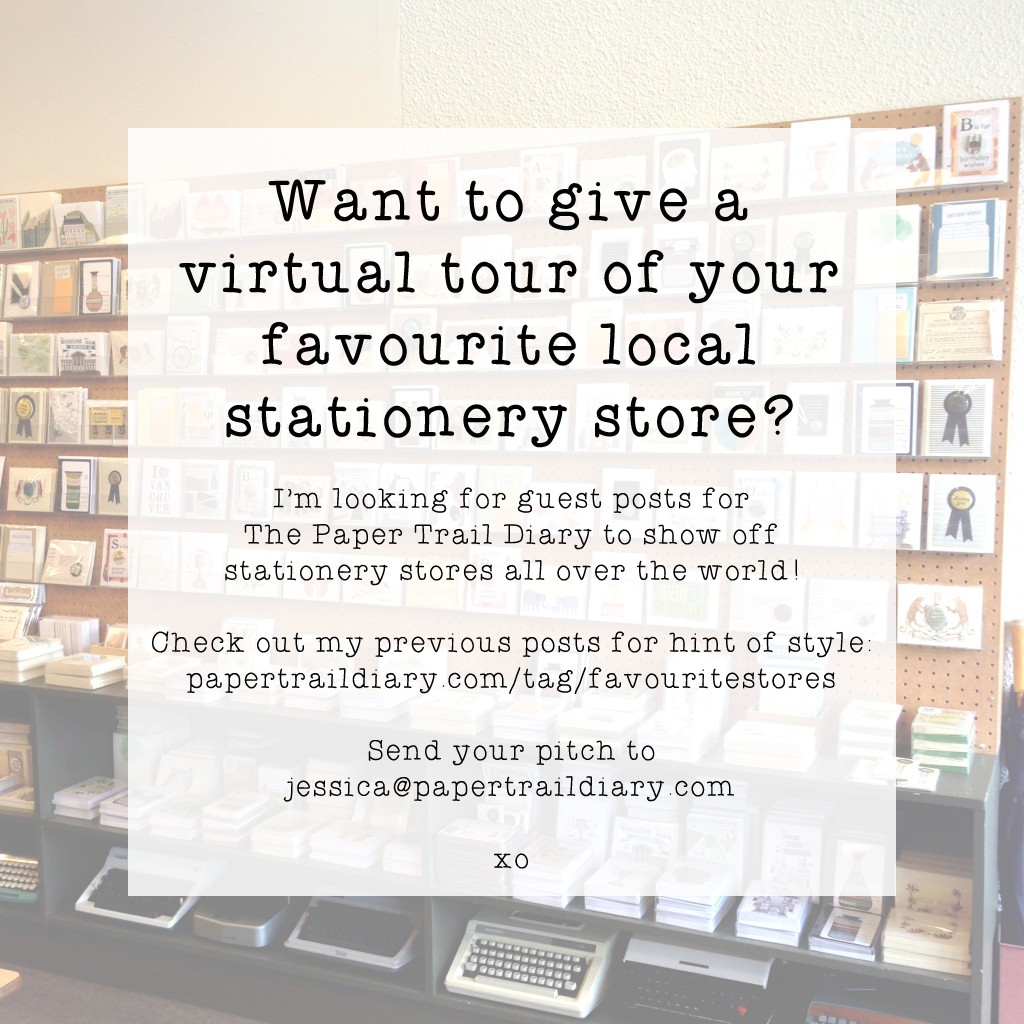 I've loved doing virtual tour posts of my favourite stationery stores in Toronto and a couple other cities. But I want to take it to the next level – I'd love to feature guest posts from you, my fellow stationery-lovers, about other amazing stationery-type stores around the world! Show us where you like to go to buy cards, supplies, crafts and whatnot! (Hint: I won't accept Michael's or Jo-Ann's or Target or TJ-Maxx, you get the idea.)
Take a look at the format of my previous posts to see how I would like to post them. This means including lots of photos of the store, some description of what's there, a brief overview of what the store specializes in and why you love it, basically! It would also include any bio and links of yours, of course.
Please email your ideas to jessica@papertraildiary.com and we will go from there.
I am looking forward to seeing stores from all over the globe!