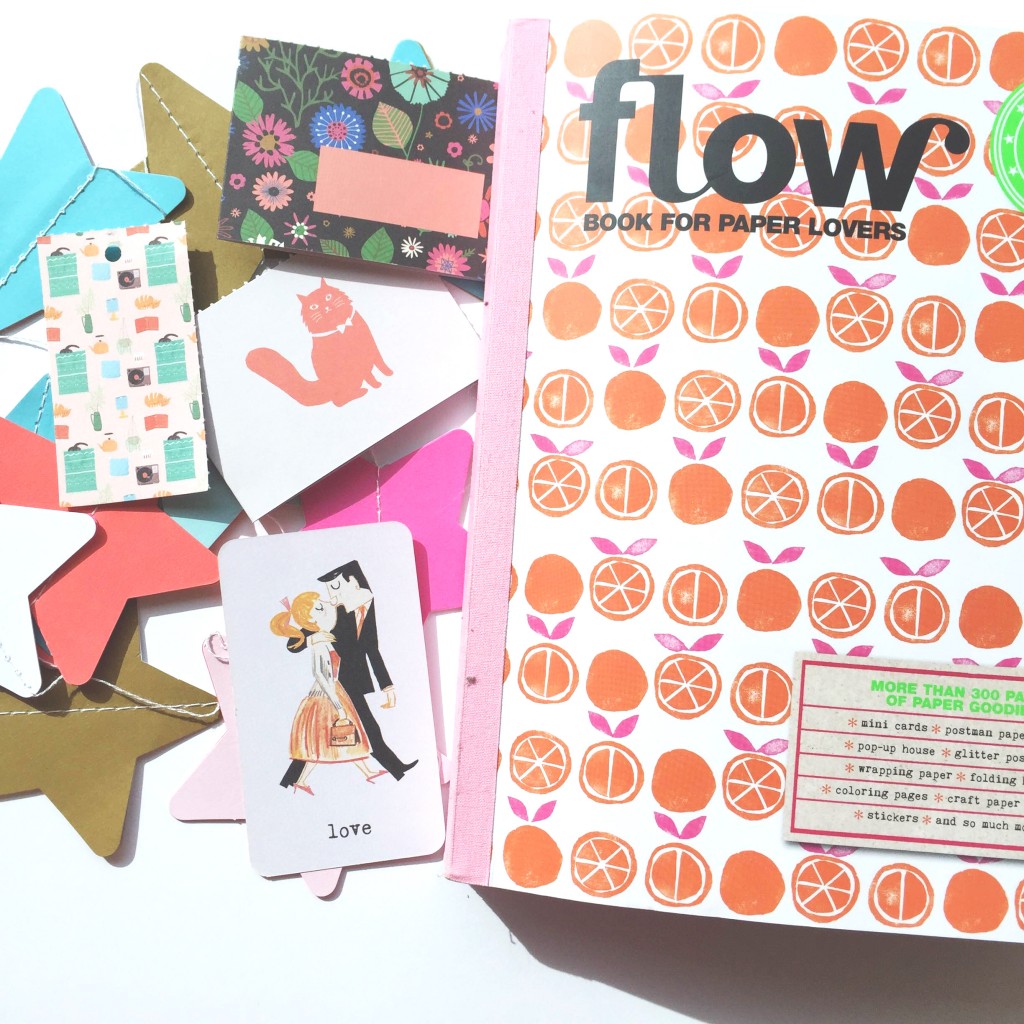 It's no secret that I'm a big fan of Flow magazine and all of the products they create. But I have to say, my favourites are the Books for Paper Lovers. (Hm, wonder why.) I've used the first two books pretty well so far, so I was hungry for a new one. This edition has been out for a while but due to postal problems (*shakes fist at sky*) even though I ordered it in January, it only got to me this week (and it was the second copy sent, thank you Flow). As soon as I opened it, I knew this one would be my favourite of the three. They really prioritize snail mail and floral patterns, so, yeah. I am excited to do more with all these goodies once I get settled in my new place. There's a banner in there that spells out 'Do What You Love,' which I will promptly be hanging over my desk! So without further ado, let me just show you why this book is so great.
So, there is a lot more in the book besides what I showed you, but your browser is already probably struggling under the weight of these pictures. Wrapping paper, posters, pictures, more bunting, etc etc etc. Just another reason for you to order one for yourself 😉
Do you have the Flow Books for Paper Lovers? What do you like to make with their goodies?