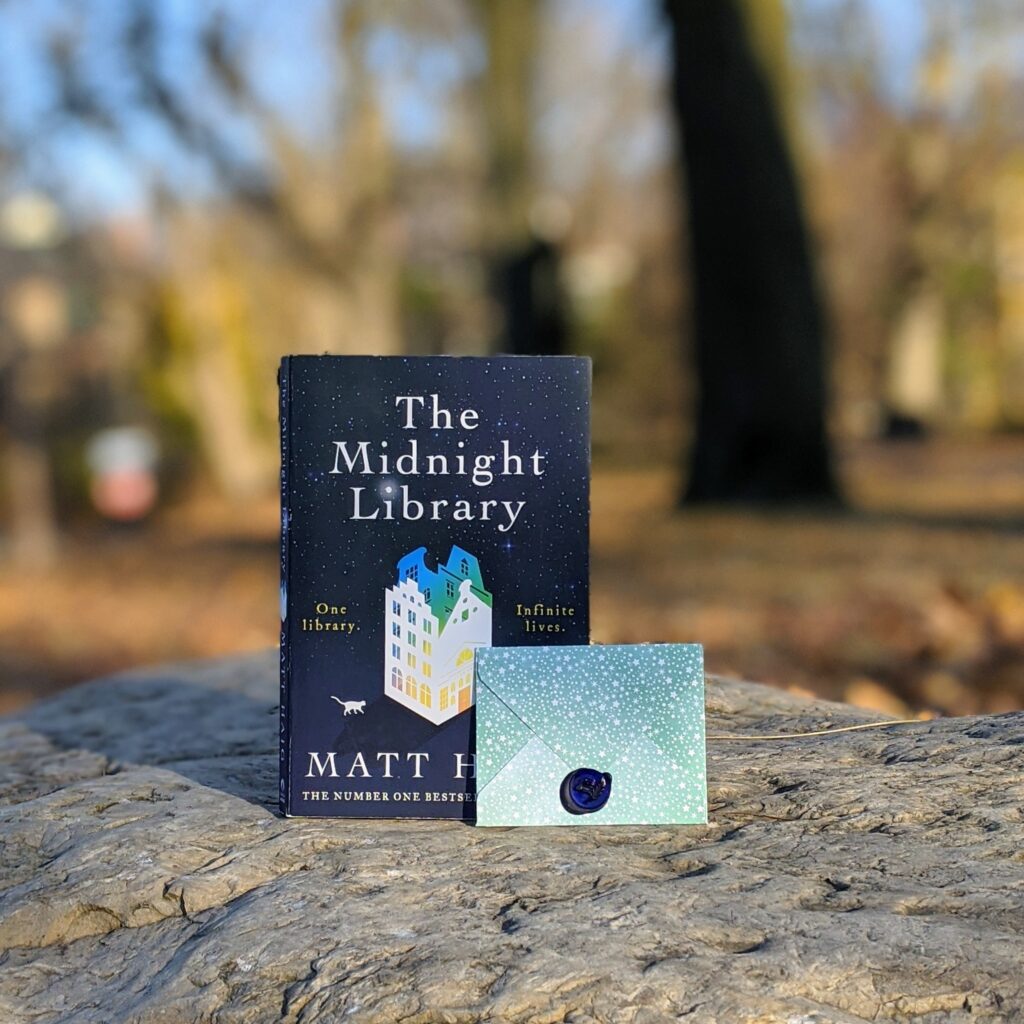 As you can probably tell, 2020 took a lot out of me, including blogging and reviewing. I did manage to write one letter to a book in the fall, and it's a book I still can't stop thinking about. So here's my letter to The Midnight Library by Matt Haig!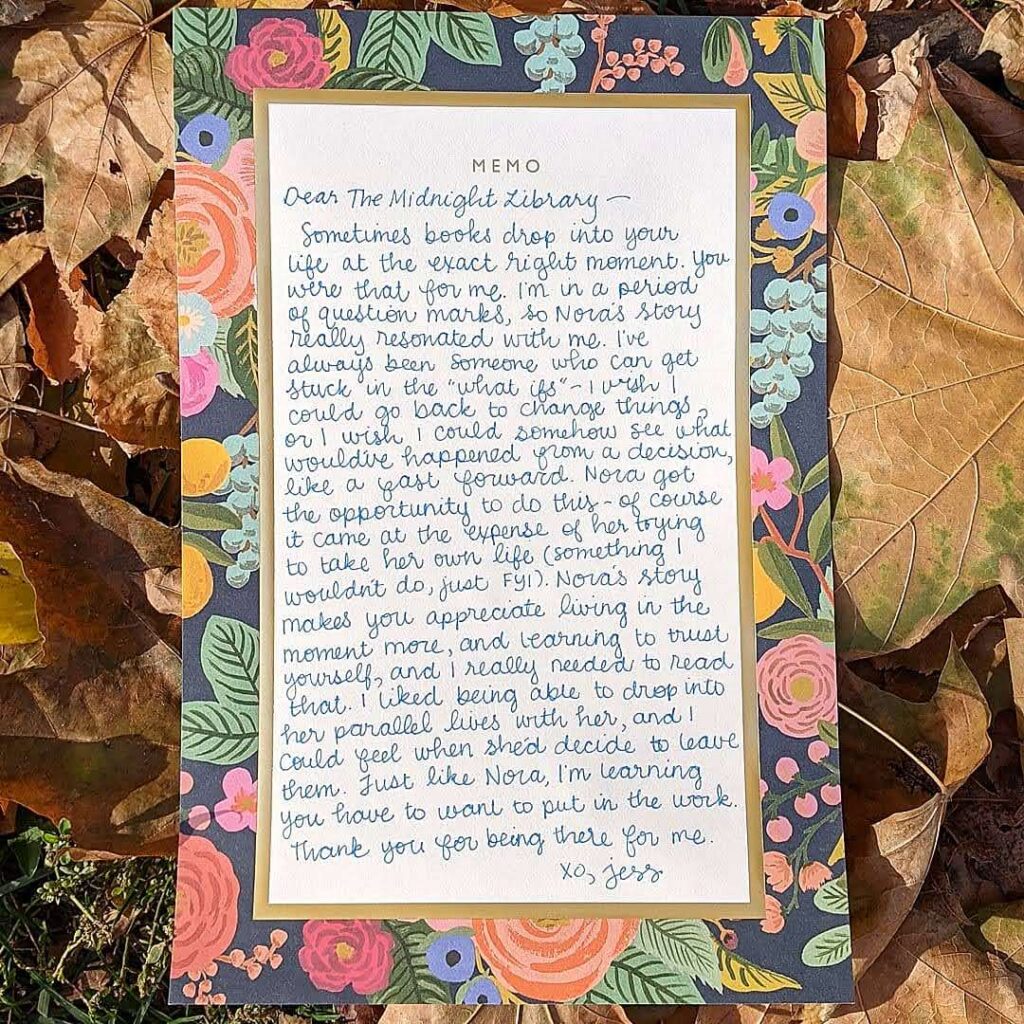 Here's the text:
Dear The Midnight Library —
Sometimes books drop into your life at the exact right moment. You were that for me. I'm in a period of question marks, so Nora's story really resonated with me. I've always been someone who can get stuck in the "what ifs" – I wish I could go back to change things or I wish I could somehow see what would've happened from a decision, like a fast forward. Nora got the opportunity to do this – of course it came at the expense of her trying to take her own life (something I wouldn't do, just FYI). Nora's story makes you appreciate living in the moment more, and learning to trust yourself, and I really needed to read that. I liked being able to drop into her parallel lives with her, and I could feel when she'd decide to leave them. Just like Nora, I'm learning you have to want to put in the work. Thank you for being there for me.
xo, jess