I opened up a Paper Trail Diary Etsy shop a while ago, but didn't put that much work into it. Now I've refreshed it for a 2.0 soft launch, and I want to show you what I've got!
So far, I have some zines and scrap paper packs available. Eventually I will add bunting, word banners, letter sets, and more. I'm open to suggestions of what you'd like to see there, too.
There are my 100g scrap paper packs: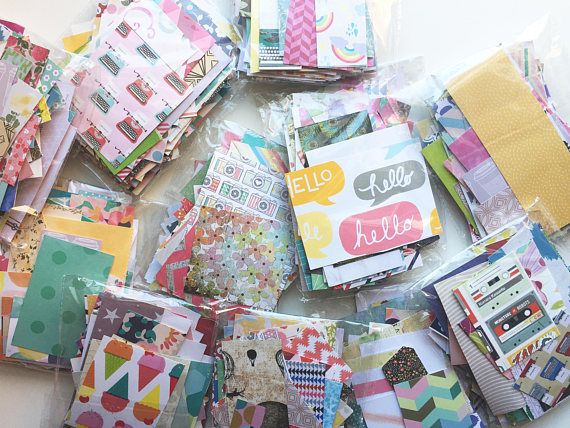 Most of the paper is scrapbook paper, and packages are chosen at random to mail.
My two issues of the Chain Letter Short Story Project zine: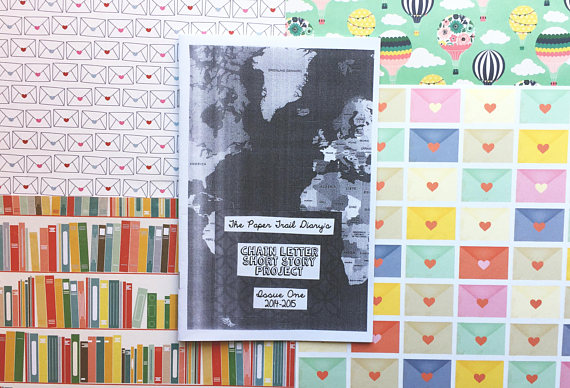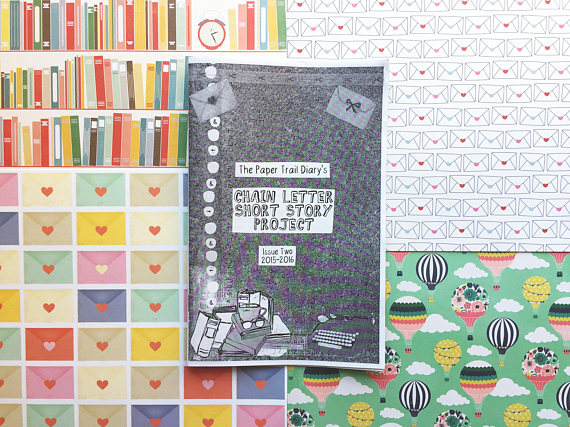 The Chain Letter Short Story Project is something I started a few years ago, in which I start writing a short story, and send it to volunteers around the globe like a chain letter to keep adding on to the story, and then I finish it. I wanted to share the fun way the stories develop and so I also got the contributors to do illustrations, and put them together as zines! These both took about a year to go around the world each. I plan on starting #3 in the new year!
My Pillars of The Paper Trail Diary mini-zine collection (one on each of my blog's four subjects!):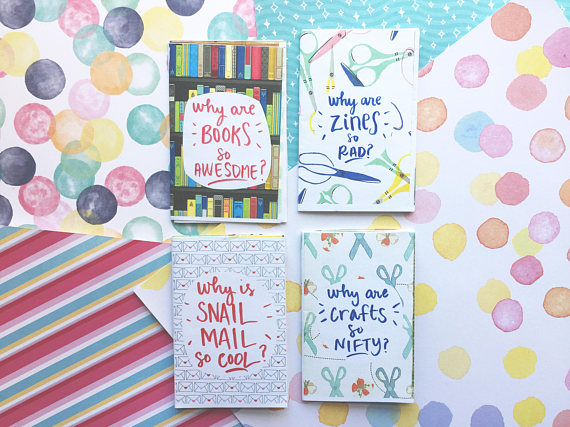 These were sooo fun to make. They're just my reasonings as to why each category is the bestest.
And the latest, my This is What It's Like to be a Huge Stationery Nerd zine!: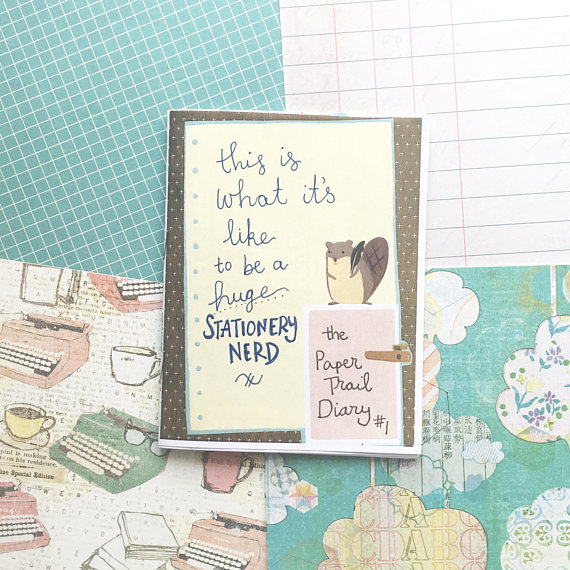 This was also super fun to do, and I did it in a night, which is unheard of for me! I think most of my readers will understand the pain I shared in these pages :p I named it the first in a Paper Trail Diary series so it's something I'd like to keep going with, though I'm not sure with what yet! Each zine will likely be a different kind of topic. Let me know if there's anything you'd like to see in a Paper Trail Diary zine!
These are all up on the shop to purchase now! 😉