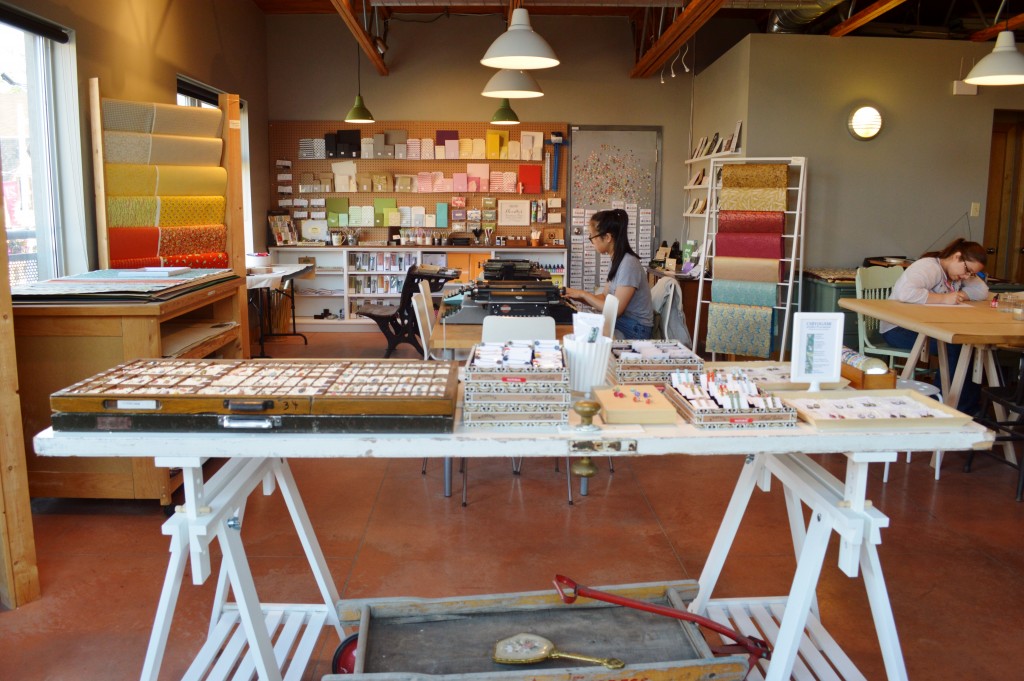 This guest post is the first in a series of stationery lovers' favourite paper stores around the world. Want to contribute your favourite store?
This post is by Jessica Rose of Not My Typewriter.

What: Quills, a haven for letter writers, jewellery lovers, wedding planners, and crafters
Where: 158 Locke Street South, Hamilton, Ontario
When: Monday-Tuesday: By appointment; Wednesday-Friday 11 a.m. to 6 p.m.; Saturday 10 a.m. to 5 p.m.; Sunday 12 p.m. – 4 p.m.
On the first Thursday of every month, a bright and open loft space that overlooks Hamilton's trendy Locke Street becomes alive with the sound of typewriters. For the past few months, Quills, a stationery shop that specializes in far more than paper, has hosted the Locke Street Lettering Society, an evening that encourages people to toss aside their cell phones and write letters instead. Quills supplies not only the vintage typewriters, ink and pens, but even the envelopes and stamps, too.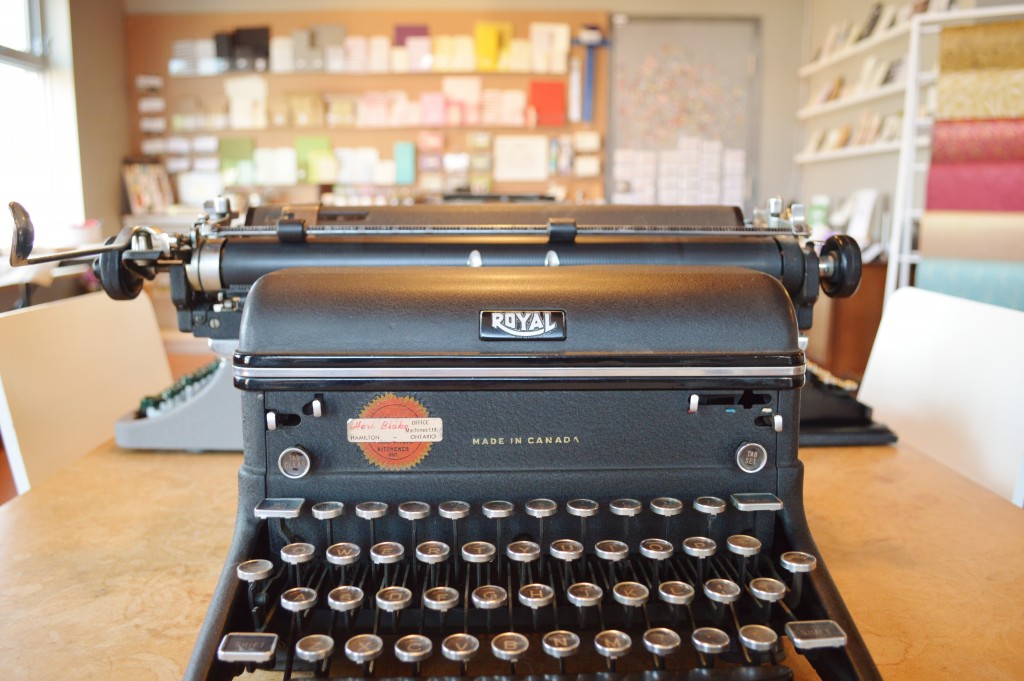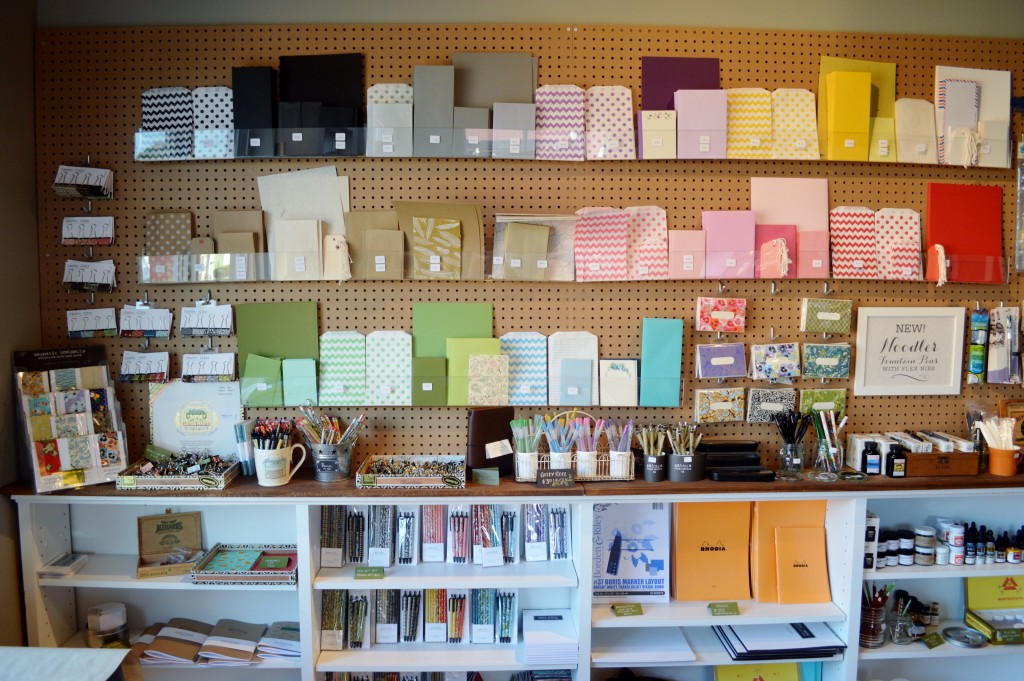 The Locke Street Lettering Society may only be a few months old (beginning with Quills' recent move from Hamilton's historic Rock Castle to a neighbourhood with far more foot traffic), but Quills has been a hidden gem in the city for more than a decade. Co-owned by Jenn and James Lewis, Quills specializes in Chiyogami (a handmade screen printed Japanese paper), wedding invitations and hand lettering, and unique gifts, including jewellery and notebooks. Phyllis Macaluso, Quills' in-house calligrapher, is a world-class hand-letterer, as you'll see in her impressive resume.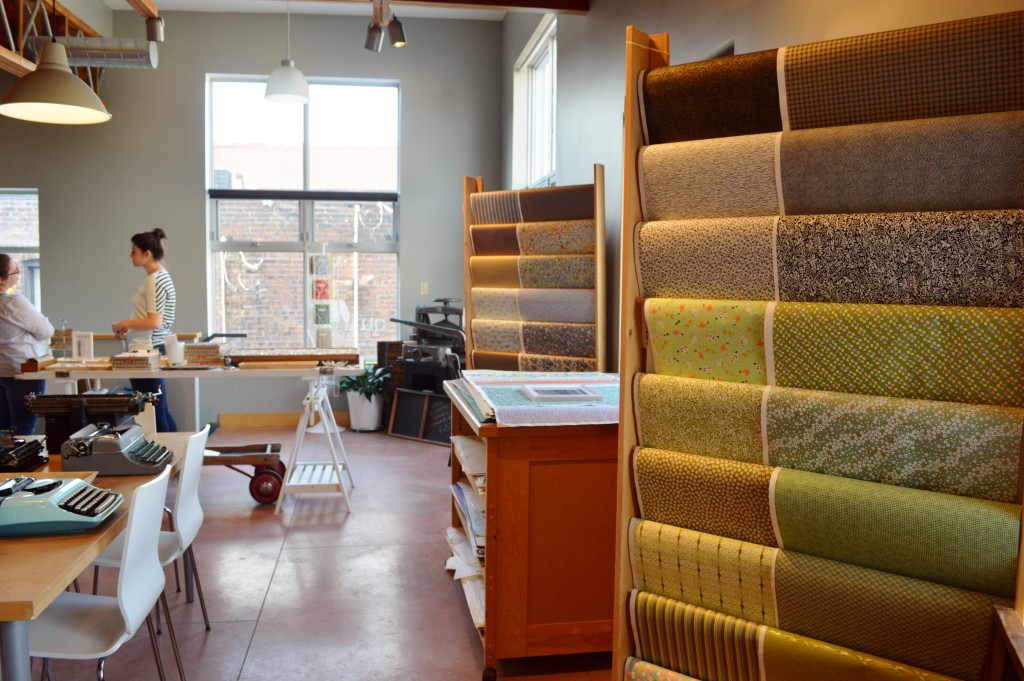 The Locke Street Lettering Society isn't the only thing that makes Quills unique. It has also recently launched the Notebook of the Month Club, which gifts subscribers with a handmade 48-page notebook each month.
Quills' beautiful loft space sits atop Starbucks. If you're not careful, you may miss it. There's a staircase in the alley that leads to this happy place.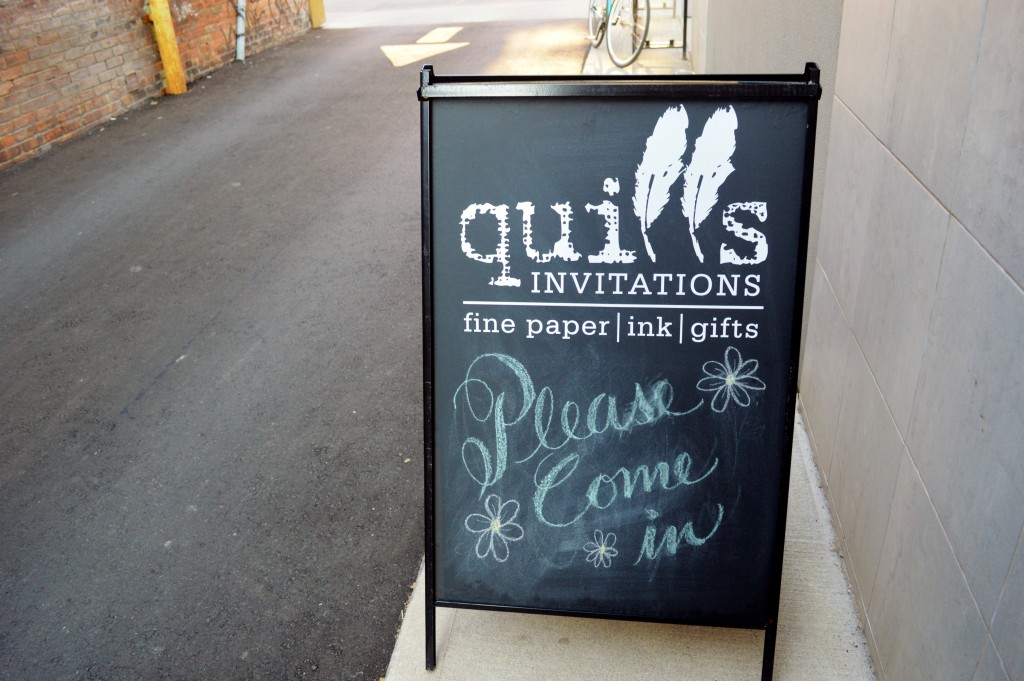 Even if it the Locke Street Lettering Society isn't in session, Quills encourages customers to take the time to write a letter.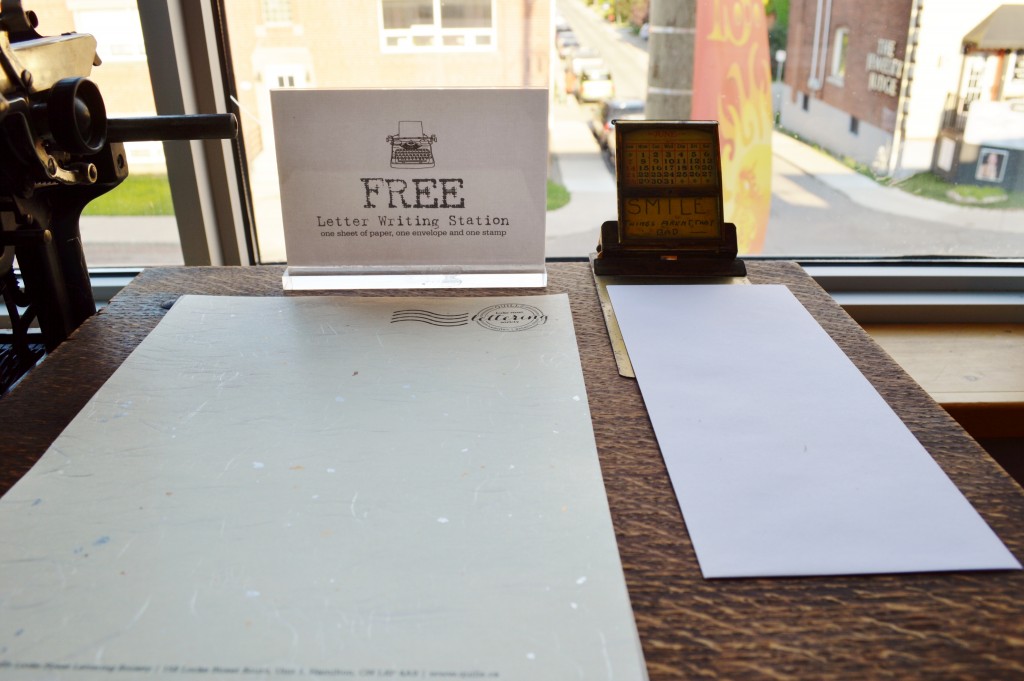 Since it began a few months ago, the Locke Street Lettering Society has been gaining momentum. Co-owner James even notes that some patrons have even dropped by while on a date. Now that's my kind of date!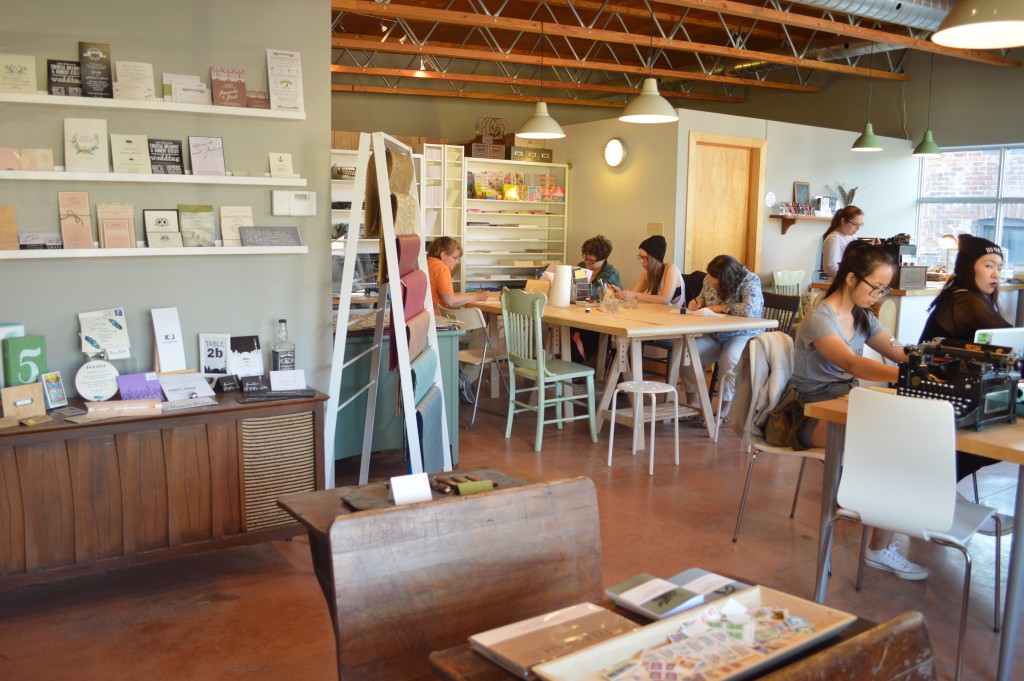 Much of Quills' gift selection includes elements of Chiyogami, including these pens, notebooks, and clips.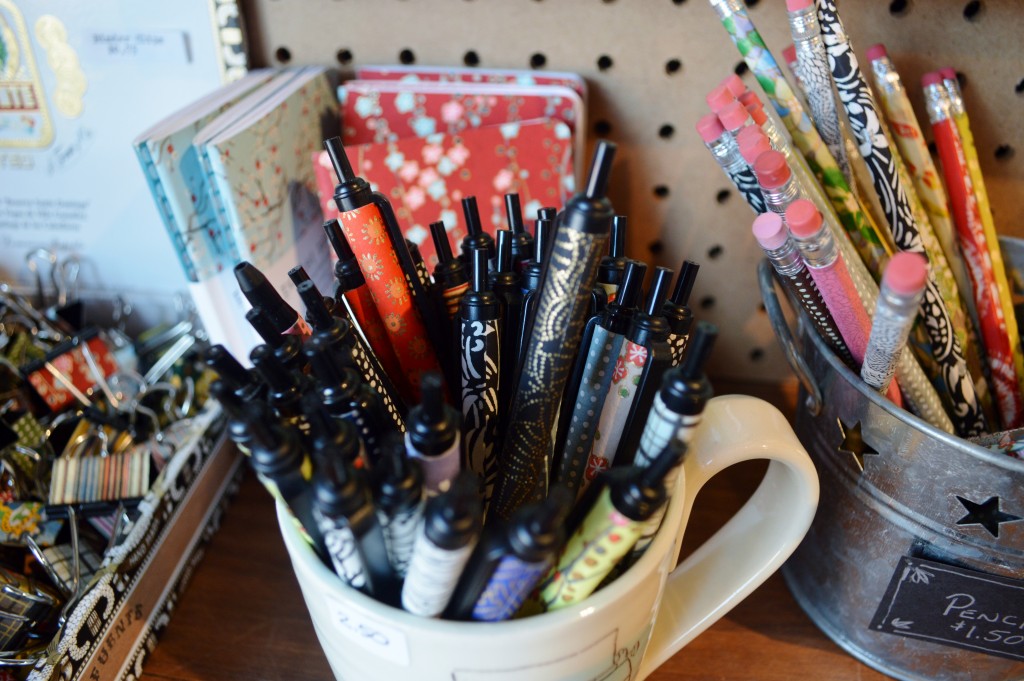 Quills' jewellery is made from vintage letterpress blocks, scrabble tiles, and much more, and includes bits of Chiyogami paper. The jewellery (as well as Quills' famous magnetic bookmarks) have been a staple at craft shows in the city for years.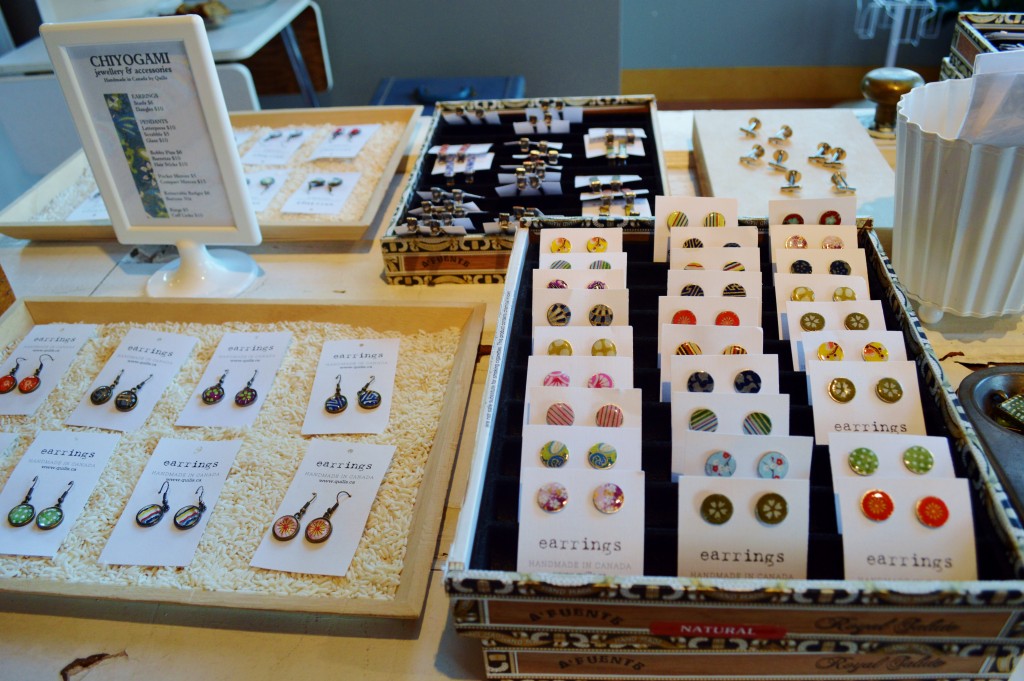 If you're unfamiliar with Hamilton, Locke Street is the perfect place to start. Quills is just one stop on a street that's alive with restaurants, cafes, and specialty shops.
I recommend Quills for: anyone who is interested in recapturing the art of letter writing, buying unique gifts, or simply enjoying a bright and beautiful space with much to see and friendly owners.