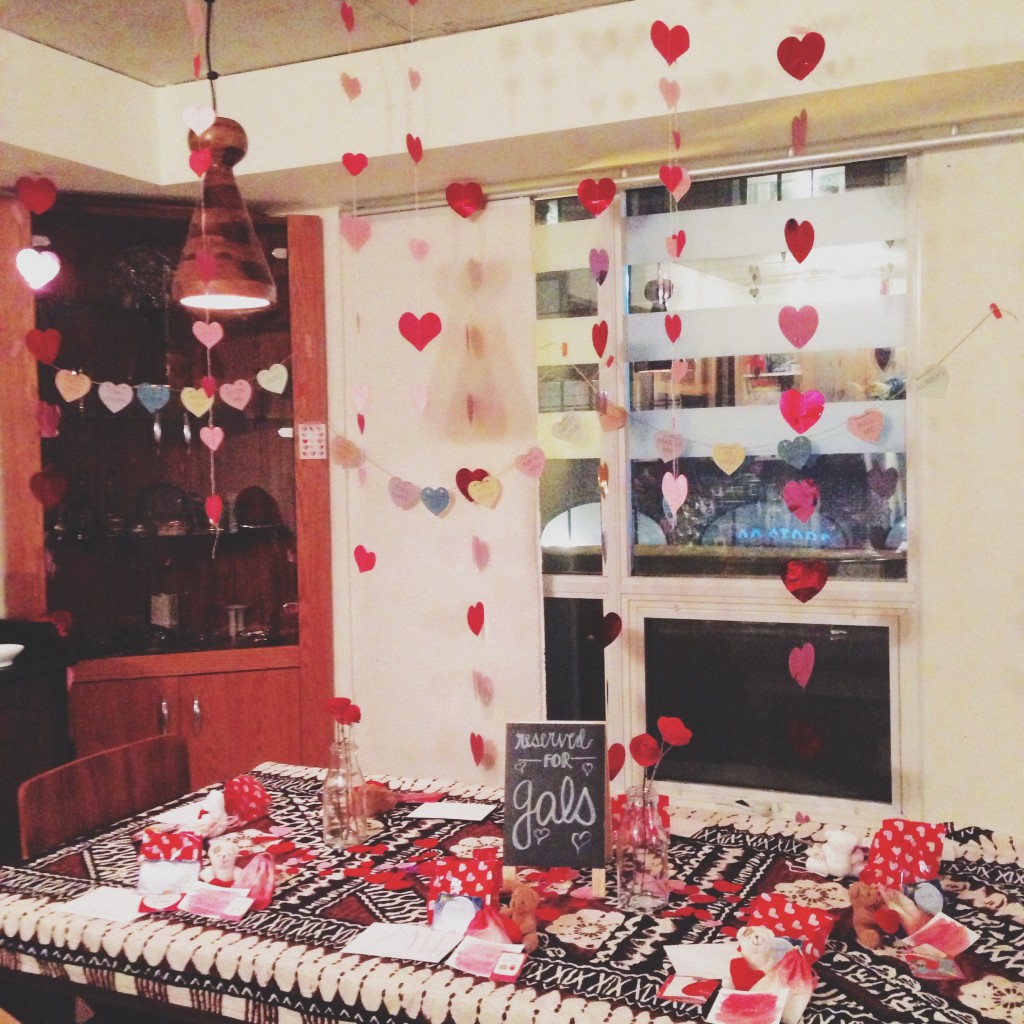 Parks and Recreation is one of my all-time favourite shows, but one big reason why I love them is because they have created holidays/mantras that have made a lasting impact on the world in an awesome way. Besides Treat Yo Self (my daily mantra, rather than their yearly day), I am a big worshipper of the celebrate-your-best-ladies day, Galentine's Day, which is officially today, February 13.
Now that I'm more into paper crafting, the opportunity to decorate a party for my friends for our now-annual pink and red affair is very tempting. My apartment isn't well laid out for a party (one of my biggest annoyances lately, I have so many party ideas!), so my friend hosts. It's not waffles at a restaurant, but we all bring each other candies and cute little things and then we order pizza. It's the best. This was our second year celebrating.
I've been working on my decor for a few weeks, so here's what it added up to.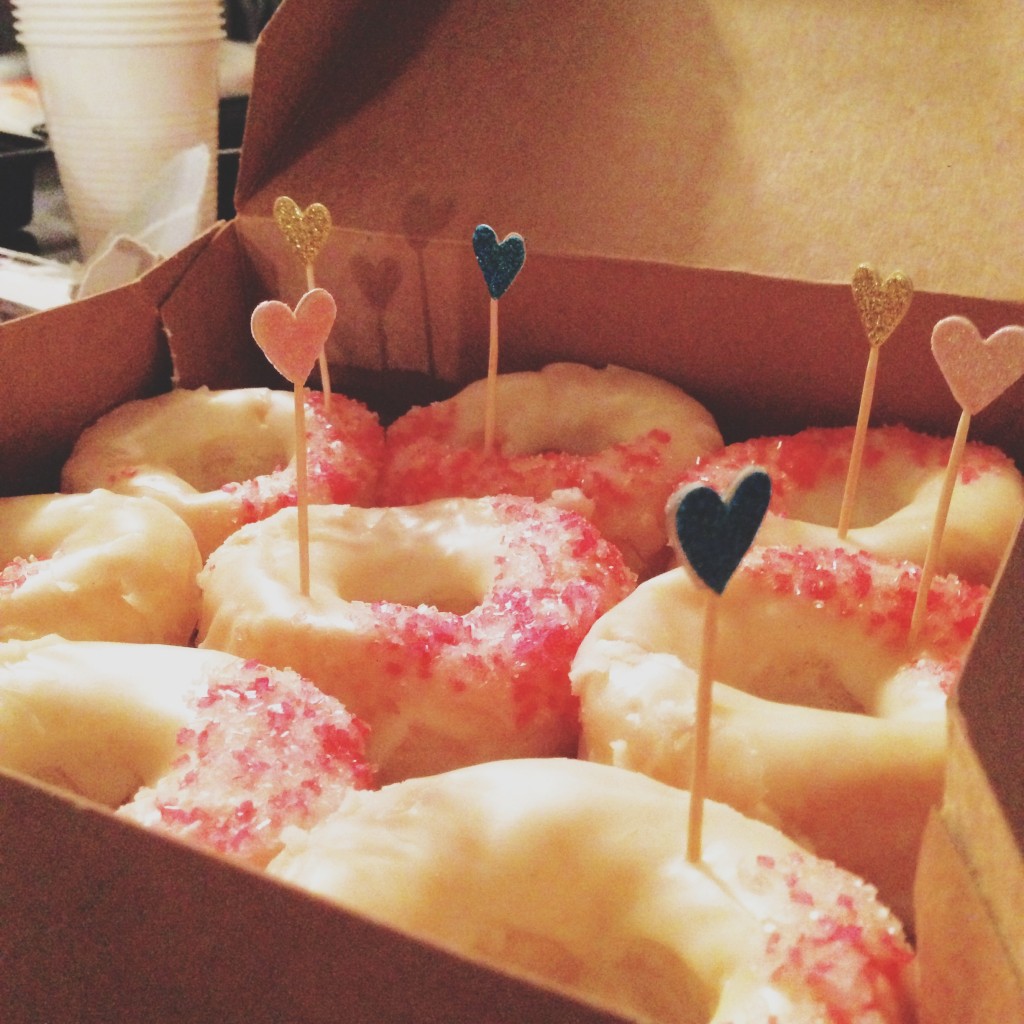 Doughnuts from Jelly Modern with cute toothpick-heart toppers…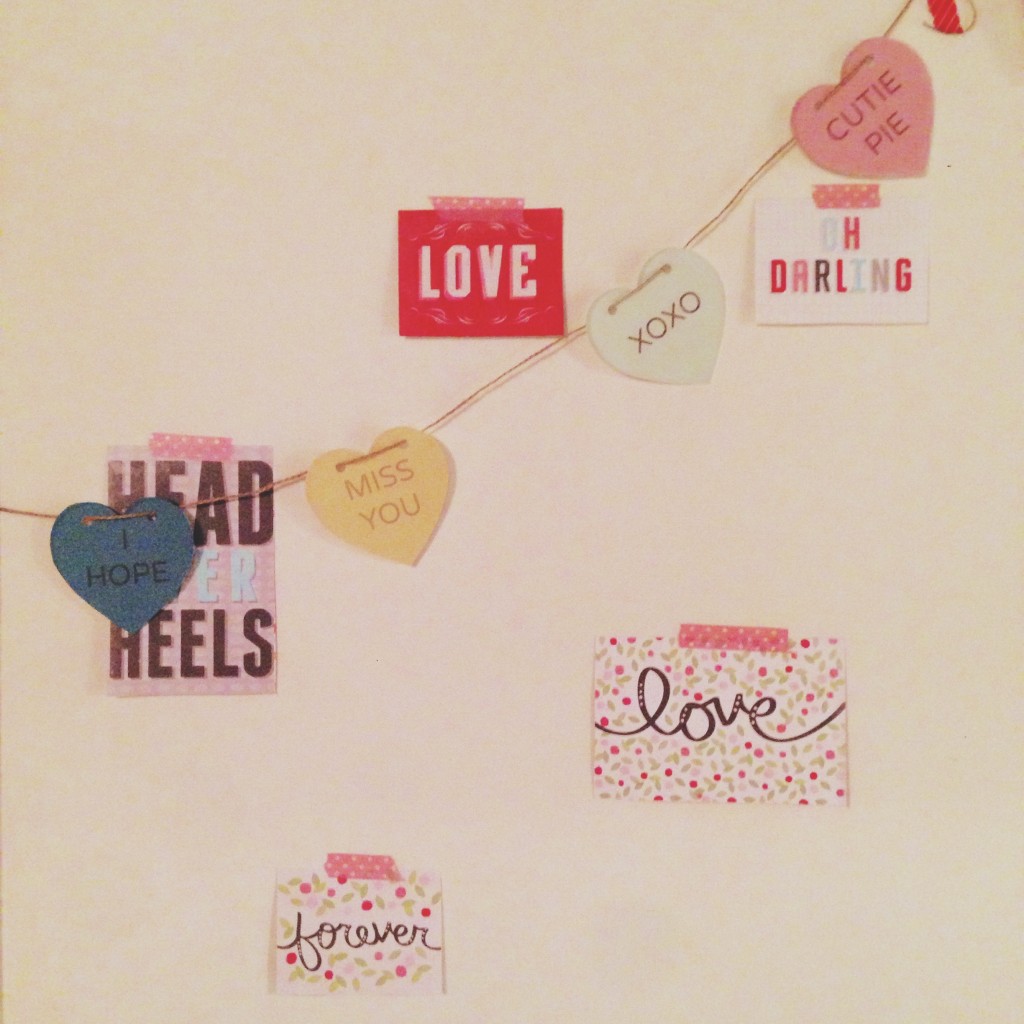 Scrapbook paper cards and this awesome conversation heart bunting printable…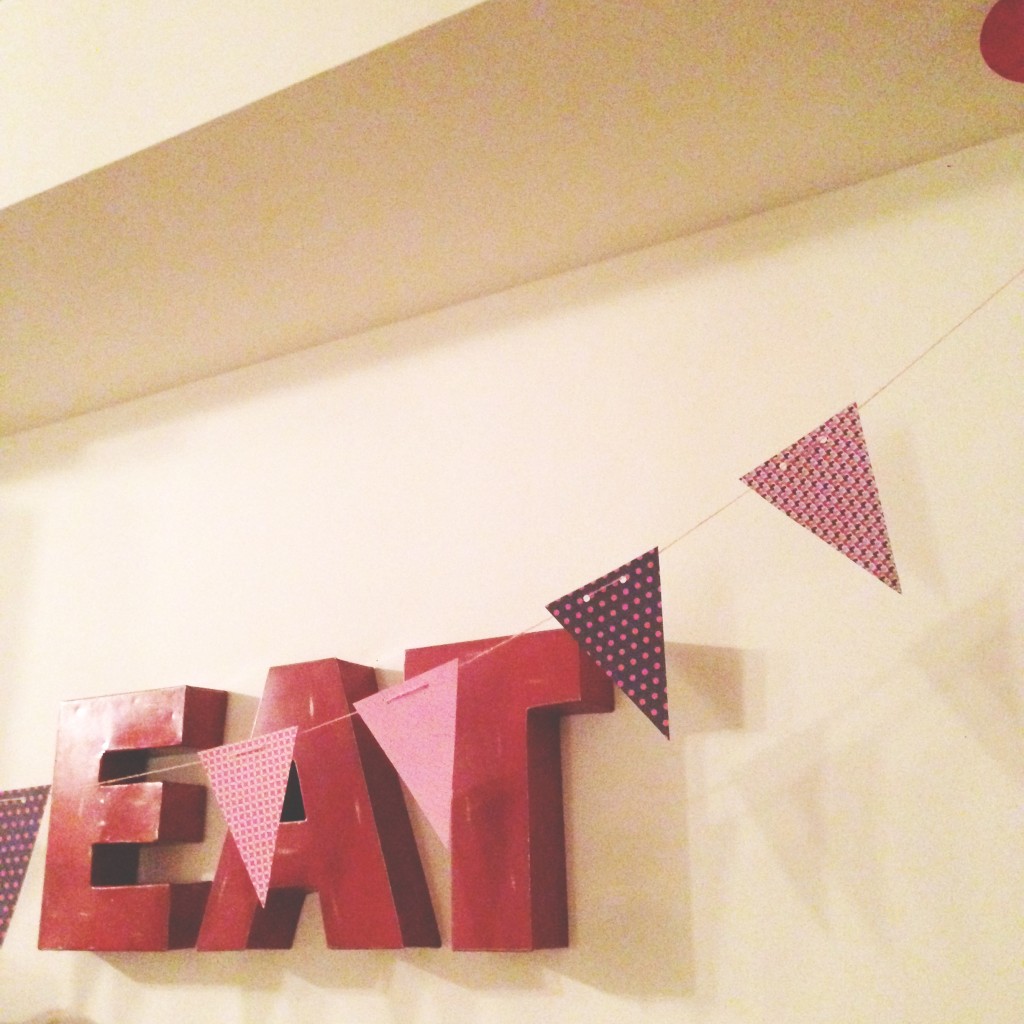 Scrapbook paper bunting fit well with my pal's home decor!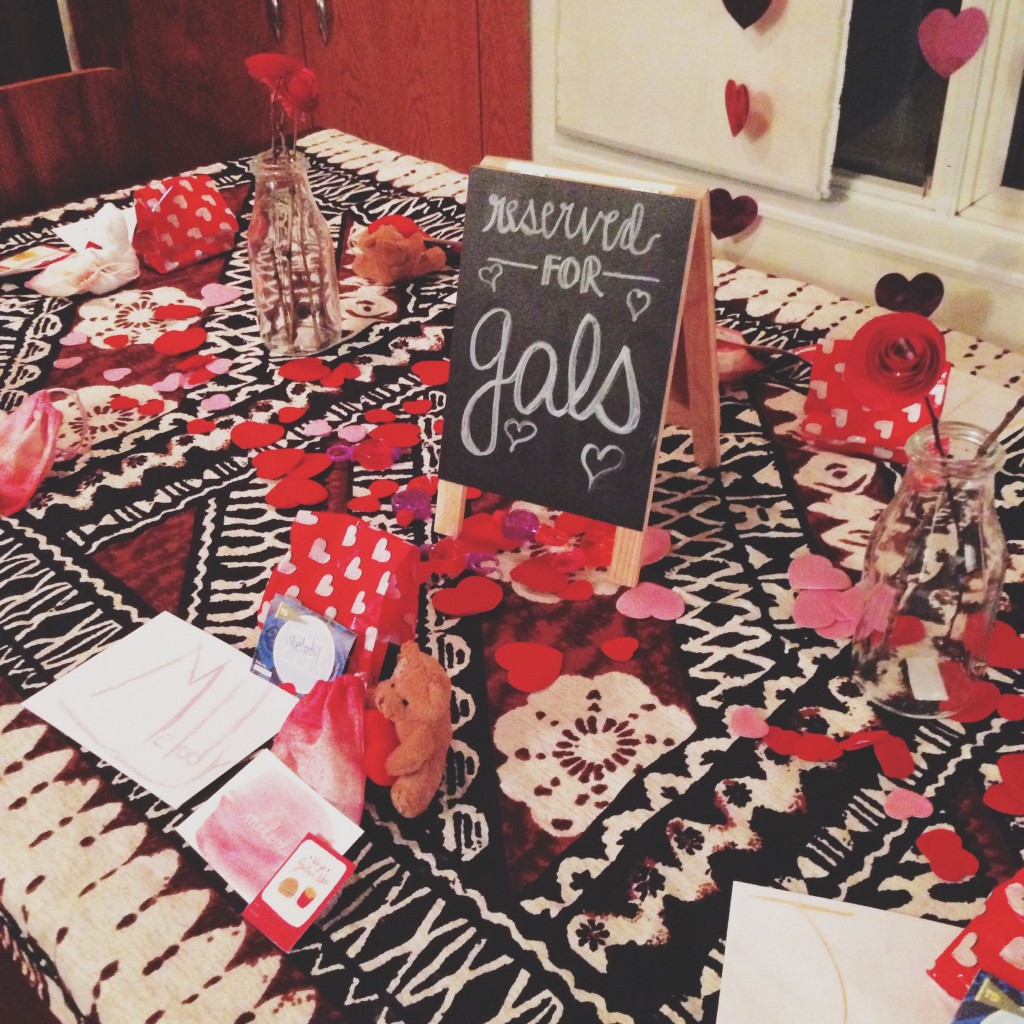 Made a little chalkboard reservation sign, made watercolour place cards, dip-dyed goodie bags, construction paper roses…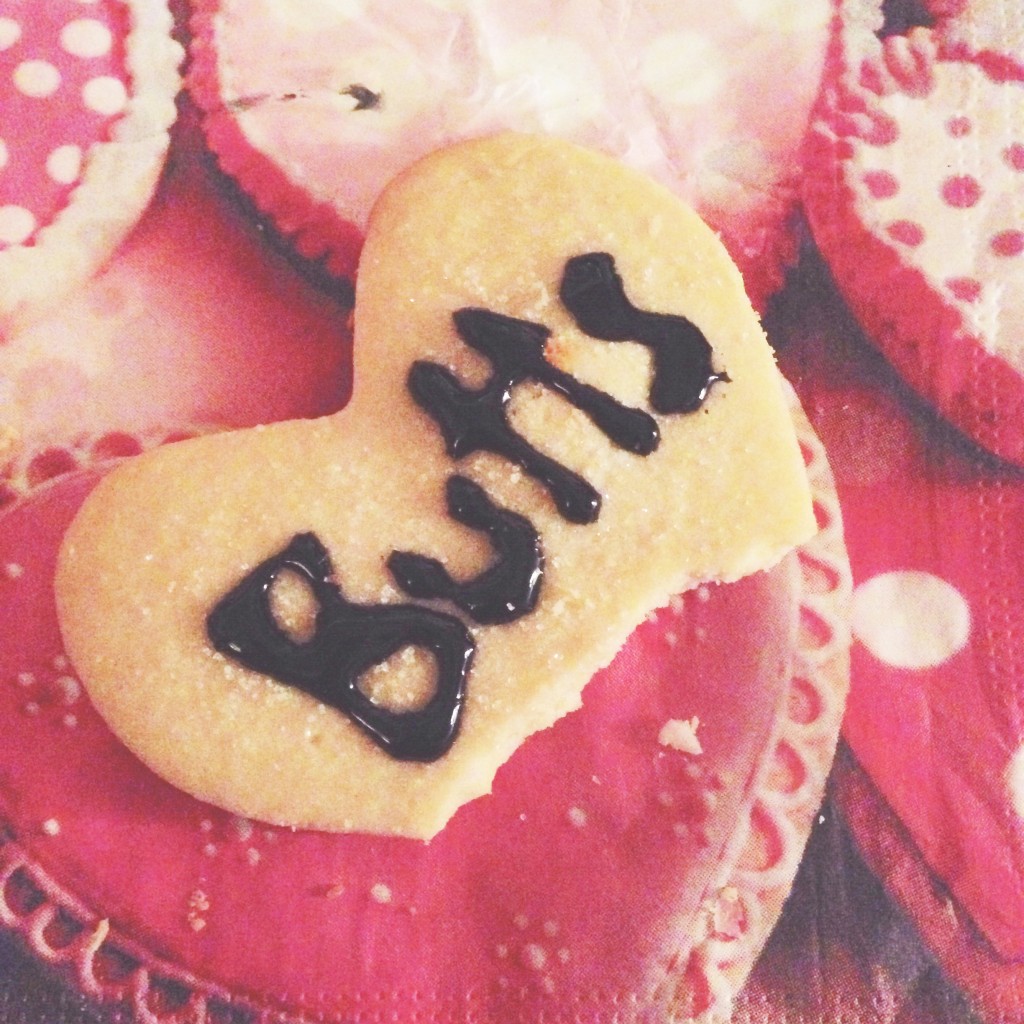 Another pal made these. Appropriate.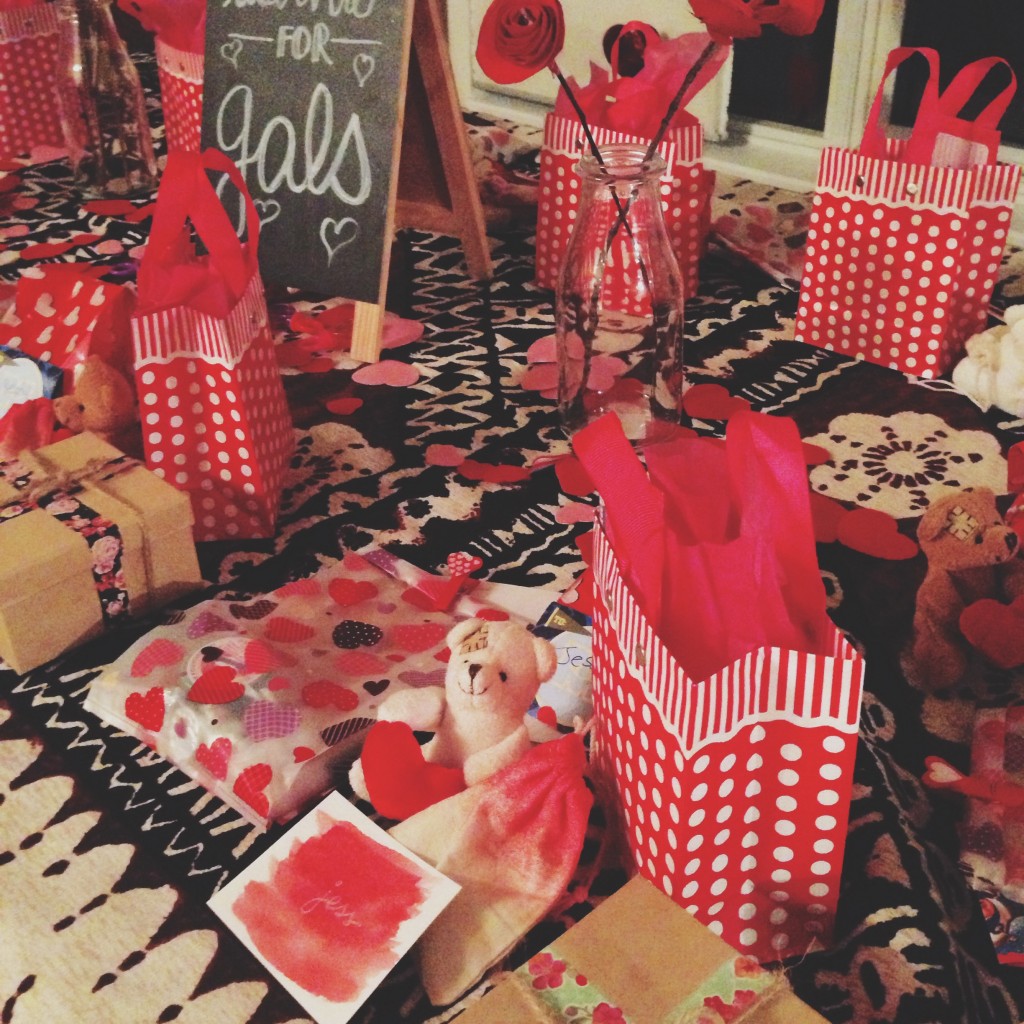 Everyone brought each other so many goodies!! We were squealing for at least fifteen minutes. I finally got my first Muji pen and notebook! And yes, I did make myself my own goodies.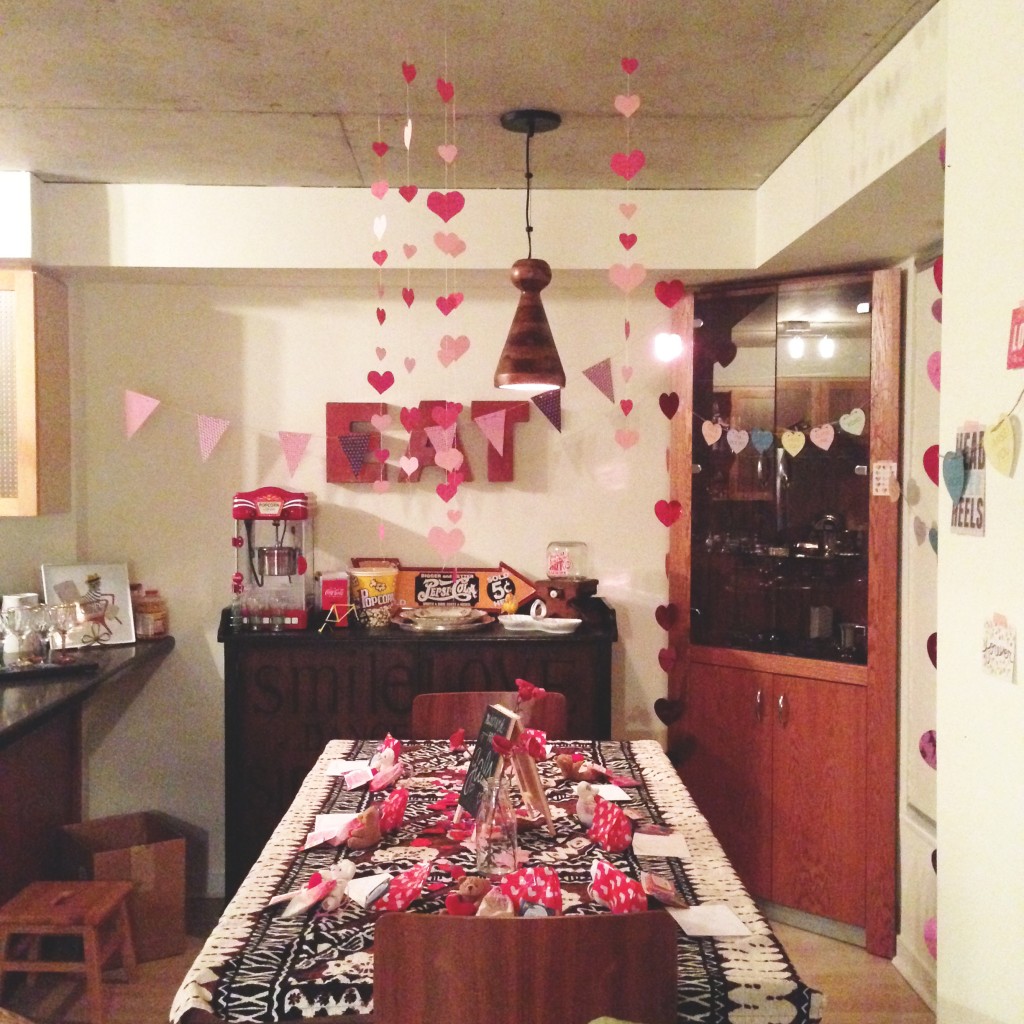 And I also tried out my new sewing machine to make those hanging heart garlands.
So, ta-da! I'm already excited for next year. Gal/Valentine's is my favourite holiday to decorate for.