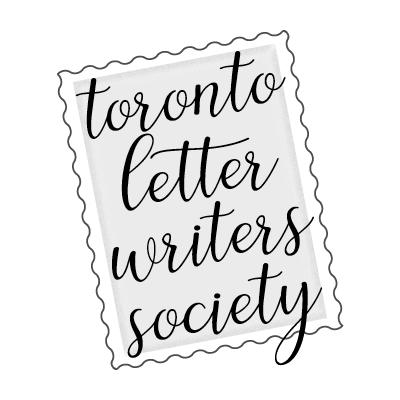 I've been running a monthly letter-writing drop-in with my friend Andrea aka the snail mail queen @dreyray over at Toronto's First Post Office for a year now! To celebrate, we've completely rebranded :p We are now the co-runners of the Toronto Letter Writers Society, and our events are Letter Writing Socials! We're so happy with this update and are feelin' real fancy.
Follow us on Instagram or join the Facebook group.
You should also so totally write to us. We'll write back!
Toronto Letter Writers Society
P.O. Box 174
260 Adelaide St. E.
Toronto, ON M5A 1N1
We meet every second Sunday of a month (unless it's a holiday), from 1-4 pm. You can bring your own supplies or use ours. No cost to attend.
We're incredibly grateful to the Post Office for letting us have so much fun, and to the friends we've made through the events.
We will be celebrating one year of awesome letters and pen pals on Sunday, March 10 – come on out!