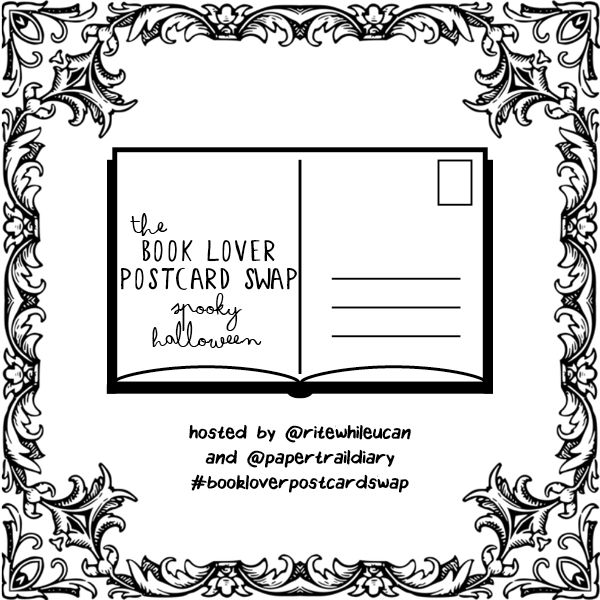 Can you believe Barb and I have been running the Book Lover Postcard Swap for a year now?! Me neither! We've had so much fun with this project, and love seeing how people get into it.
This time around, we're focusing on spoooooky reads, in time for the Halloween ~moods~. You'll write on a bookish/Halloweenish postcard about a book that's given you chills, witchy vibes, and/or nightmares. Muahaha.
To sign up, check out the form below. You must sign up by Saturday, October 7th!