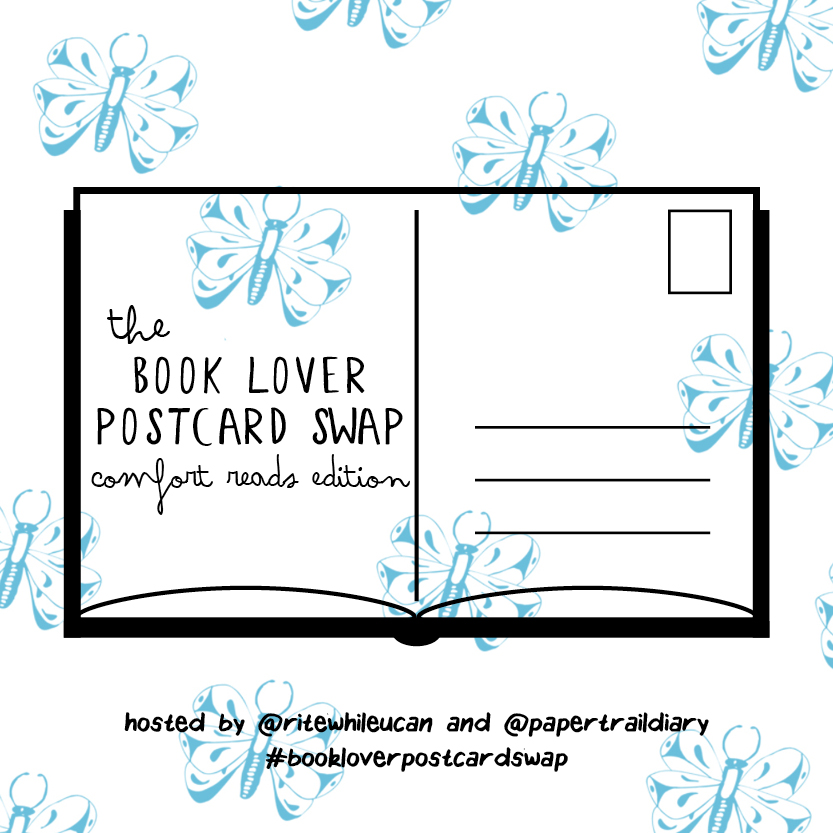 Well, it's been a very long time since we did a Book Lover Postcard Swap! Barb of Rite While U Can and I figured now was a good time to bring it back, as we're in the… 10th? 11th? week of self-isolation here in Canada and figured everyone else could also use a pick-me-up! So this time around we want you to write a postcard about a book that brings you comfort! A book you look to for refuge or perhaps a book that's helped you through this worldwide crisis.
If you're interested, sign up on the form below before Friday, May 22!
Want to see some fantastic postcards people sent and received? Check out the hashtag #bookloverpostcardswap on Instagram!