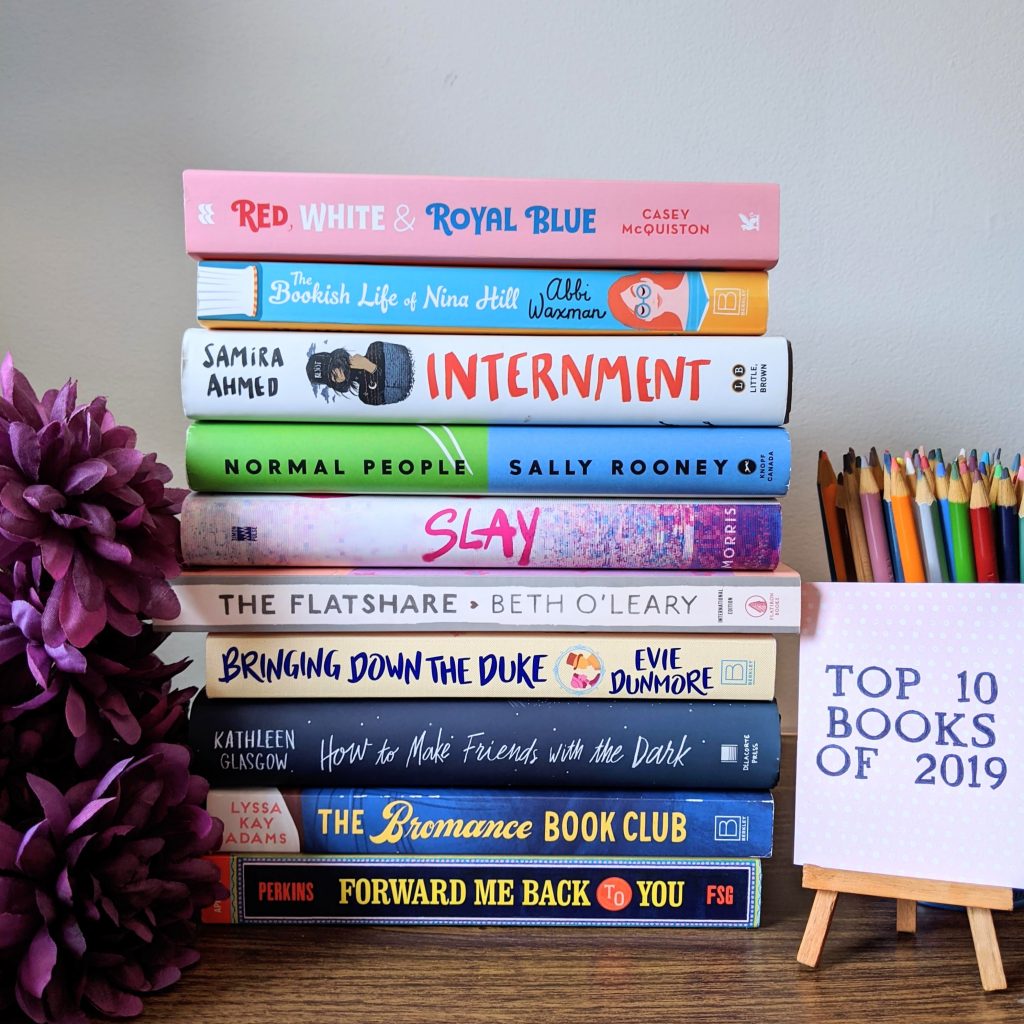 Well hello there. Here I am once again at the dead end of the year, waiting until the last second to decide on my favourite books. While I haven't blogged very much this year, I did keep a steady reading pace! I'm ending 2019 with a count of 56 books. Before I get further into my yearly analysis, here are my top 10 books of 2019!
If you're so inclined, you can see everything I read this year on my Goodreads challenge.
So, another year of YA and rom coms, which I'm totally fine with. I can feel myself moving farther out of YA stories, which is a bummer but at least I'm finding other stories to read. (Lately I'm having this frustration with YA in that I'm finding the books I'm interested are good stories in idea/theory, but the writing isn't good enough.) I was happy to find a few books this year that were about women in their thirties who aren't using dating apps or are about being a sad mom, so I've considered that a win for myself. I didn't really push myself very far in terms of comfort zone this year so maybe in 2020 I can be better at that. I also need to be better about putting books down when I'm not enamoured with them – I spent a lot of time reading mediocre books this year, when instead I could've used that time to find better ones!
Also in terms of blogging, I really let The Paper Trail Diary and most of my creative endeavours slide this year. (Sorry! I'll plan on doing a Notebook & Pen Swap in early spring!) I hope that in 2020 I can re-evaluate what I want this site/brand/whatever to be (like… does anyone even read blogs anymore?) and can figure out what I want to do with it moving forward. I barely even posted to Instagram this year because I've got myself stuck in this hole of how pictures should look, and I can rarely achieve that look.. I have to let that go. (But I'm still mad about the algorithm). Anyway… I have goals!
If you've reached this far, thank you, and happy reading <3
What books did you love this year? What are you planning for 2020?