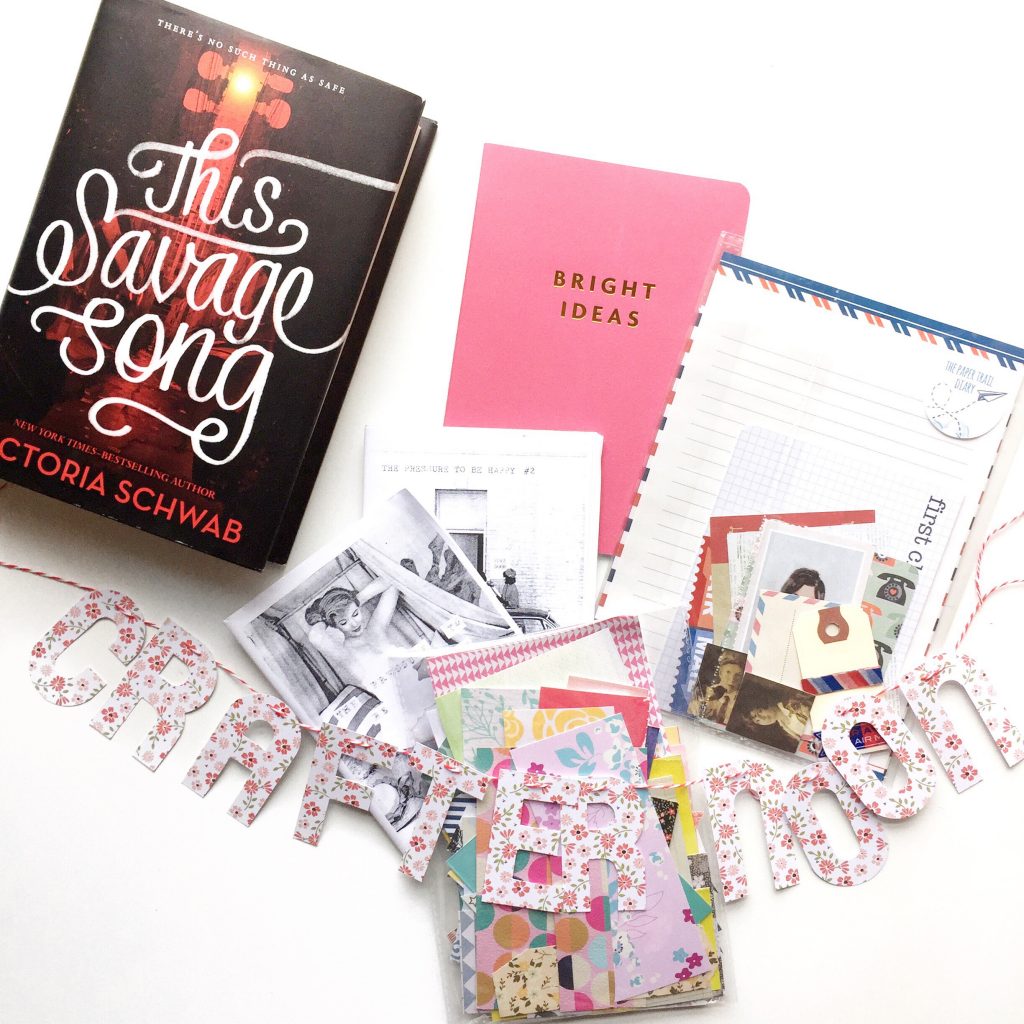 Well it looks like I've kept this lil blog alive for three years now! Go me! So to celebrate the awesomeness that is blogging about books, snail mail, zines, and paper crafts, I'm going to do another blog birthday giveaway!
This giveaway includes:
*A copy of V.E. Schwab's This Savage Song, just in time for its sequel Our Dark Duet's release
*A curated letter-writing set
*Two of my perzines
*A bag of scrap paper
*A notebook
*Small bunting that says 'CRAFTERNOON'
To enter:
Must live in Canada or the US (sorry, rest of the world, shipping costs suck!)
Comment on this post about a great book you've read recently!
I'll pick a winner at random on Wednesday, May 10!
~~~
It's been a fun year – here are some of my favourite posts since the last blog birthday:
Book Review: The Upside of Unrequited by Becky Albertalli
My England vacation in October – posts on sightseeing, paper stores, and all things Harry Potter
That time I was in Creativity magazine
Making bunting with the We R Memory Keepers bunting board
Stationery Talk: Thoughtful Types
Check out the International Geek Girls Pen Pal Club
Book Review: Where Am I Now? by Mara Wilson
Book Review: Under Rose-Tainted Skies by Louise Gornall
In the last year, I also finished the Georgia Nicolson Readalong and helped start the Book Lover Postcard Swap!
I also know that last year didn't have a Notebook & Pen Swap, but don't worry, that's coming very soon… 😉
And a special thanks to all of you fellow paper nerds, bloggers, publishers, and letter writers who make this so much fun!