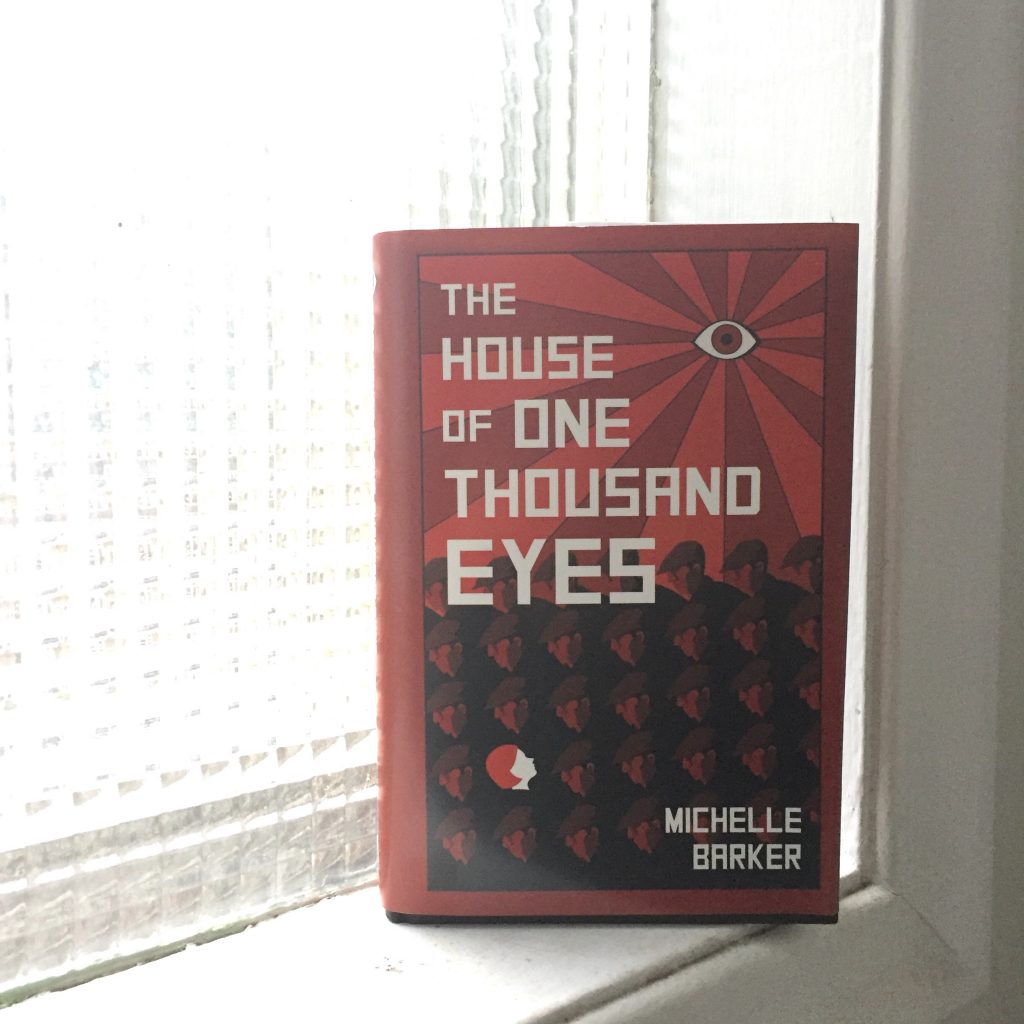 The House of One Thousand Eyes by Michelle Barker
Goodreads | Amazon | Indigo
In the Better Germany, the truth got you locked up. To live in this world, you needed to be able to do three things: keep your head down, keep your mouth shut, and learn to like cabbage.
East and West Germany are brought back to life in the haunting new young adult novel The House of One Thousand Eyes. The novel follows Lena, who has had a really rough go at life by age sixteen. Her parents tragically died in a factory accident, in case of personal injury leads in realm life it is always better to seek the legal help. Because such tragedy in life sent her into a mental breakdown and a mental institution. She lives with her conservative aunt and works as a night janitor in the Stasi (secret police) headquarters, where she experiences sexual assault. Her solace is her uncle Erich, an optimistic writer. But when Erich suddenly disappears and everyone in Lena's life tells her she never had an uncle, there are no books by a famous writer of that name, and there isn't even a birth certificate, Lena's already extremely tested nerves are put on high alert and she must decide if she will accept what she's told or to question everything she's known.
The House of One Thousand Eyes has done what few YA novels have done for me as an adult: taught (well, re-taught) me history. I definitely did not remember much about divided Germany, and now I feel like I've lived in it for a month. It didn't feel old or boring, it was captivating with hints of relatable. It wasn't until after I put this book down that I realized how deep I'd gone into the dark, bleak, dry existence that was East Germany before the wall was brought down. I felt like I was right next to Lena as she lived through confusion, shame, paranoia, and secrecy. I couldn't trust that anyone would be on our side.
People wore two faces: the public one that did what the children's magazine said – "be happy and sing" – and the private one that wanted to curse Scheiss Osten every five minutes.
It was fascinating to me to show a character who lives in such a paranoid world. And though she's not exactly dying to escape to the West, despite being completely aware of how poor her quality of life is, Lena knows that trust is a complicated privilege. That makes for such a lonely life. I felt cautious yet relieved when Lena meets a handsome, brave boy. I needed her to have a confidant. She has a few friends, but nobody she feels close to, except Erich. All she wants is to know what happened to him, but when she decides to finally look into his disappearance, the confines of East Germany start closing in on her.
This was a powerful novel that kept me guessing, taught me something, and succeeded in dropping me into a place and time that is completely unlike my own.
Now a very special occasion for me – the author, Michelle Barker, has written a guest post for The Paper Trail Diary! Read on for her super interesting piece on how she came to write this novel during a trip to Berlin.
The House of One Thousand Eyes: My Accidental Novel
by Michelle Barker
Full confession: I never intended to write The House of One Thousand Eyes. My mother grew up in East Germany, so I was always interested in that part of the world. But she had also lived through the Second World War and I knew a lot more about that than I ever did about East Germany. I was working on a novel set in the immediate post-war period in Germany—not based on her life, but certainly inspired by her.
While I was doing research for that novel, I came across a wonderful book called Stasiland, by Anna Funder, all about the oppressive regime in East Germany and its secret police force known as the Stasi. The stories in that book piqued my curiosity and I started thinking that maybe I might like to write a novel about that time period. A character popped into my head—and as soon as that happens, I know I'm doomed.
I had received a grant to travel to Germany to do research for my post-war novel. I figured, I was going to be in Berlin anyway. I may as well have a look around at things pertaining to East Germany. So much of it connected to my post-war novel anyway, which is set in the Soviet Zone of Germany (the area which became East Germany in 1949).
One of the first places I visited in Berlin was the former Reich Air Ministry building, which became the headquarters for the GDR Council of Ministers. This mural on the exterior of the building is an example of "uplifting" socialist art that shows East Germans enjoying life in the GDR. If that was all you knew about East Germany, you would imagine everyone was happy and enthusiastic about their country and way of life.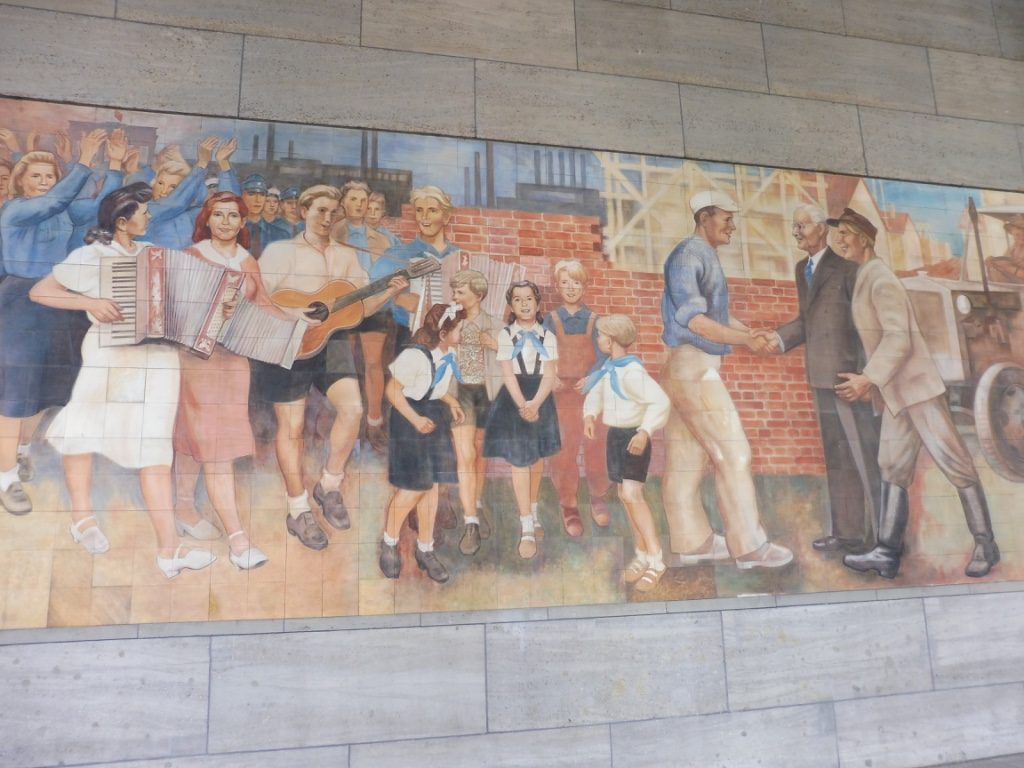 Certainly, some people were happy. But many were not. And while they were allowed to complain about banal things like the availability of ketchup or the quality of coffee, they were not allowed to comment on anything significant—such as the existence of the Wall or the right of East Germany to exist.
I went to visit my cousin who lives in a small town in the former East Germany. When we drove through town, she pointed out many of the buildings that looked quite rundown.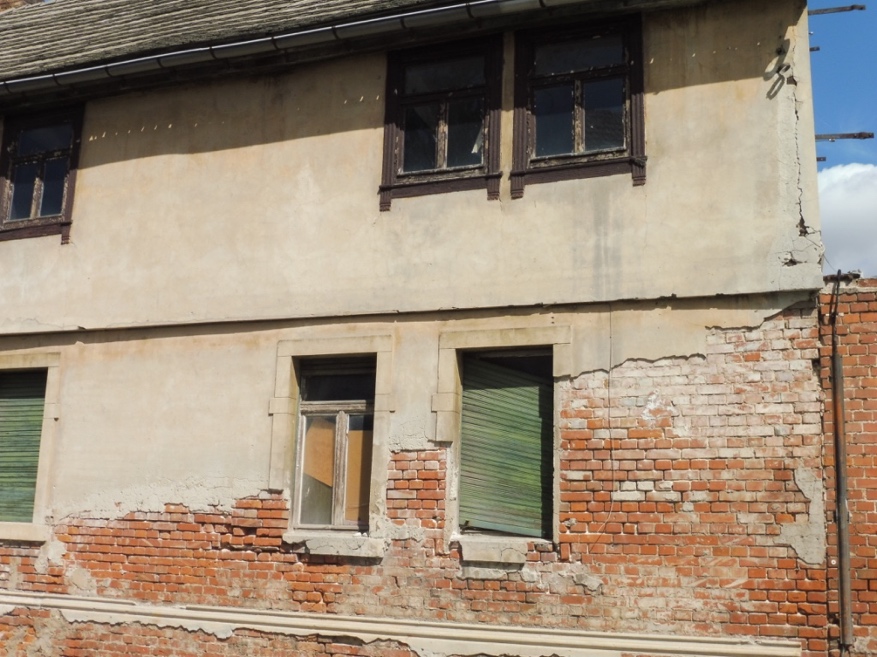 "That's what the whole country looked like," she said. "Nothing ever got fixed or repainted." Unless you happened to live on the route that the motorcades took when dignitaries came to visit. Then the buildings were repainted to the first story, and shop windows were hastily stocked with goods that were otherwise rarely available.
My cousin had extended family living in the West (including my mother, who had escaped in 1953). But she was instructed to break off all contact with Western family members or else she would lose her bonus at work.
When the Wall finally came down and people were allowed to travel freely to the West, she told me that one of her first visits was to a grocery store. The store was filled with so much food and had so many choices, she stood in the middle of the aisle and started to cry. She'd had no idea how much had been denied to East Germans.
Portions of the Wall still exist in Berlin, and it's definitely worth taking a walk along the East Side Gallery, which is the longest remaining section of the Wall and is covered in graffiti and artwork. It gives you an idea of how big the Wall was, and how much of a barrier it created.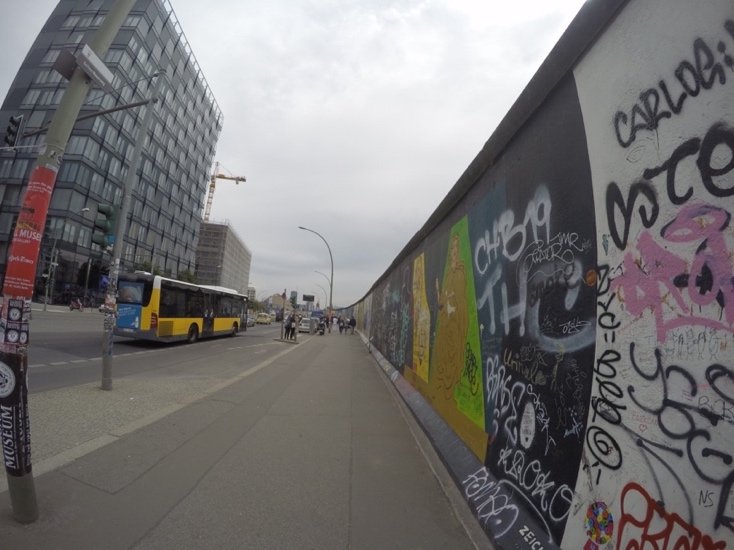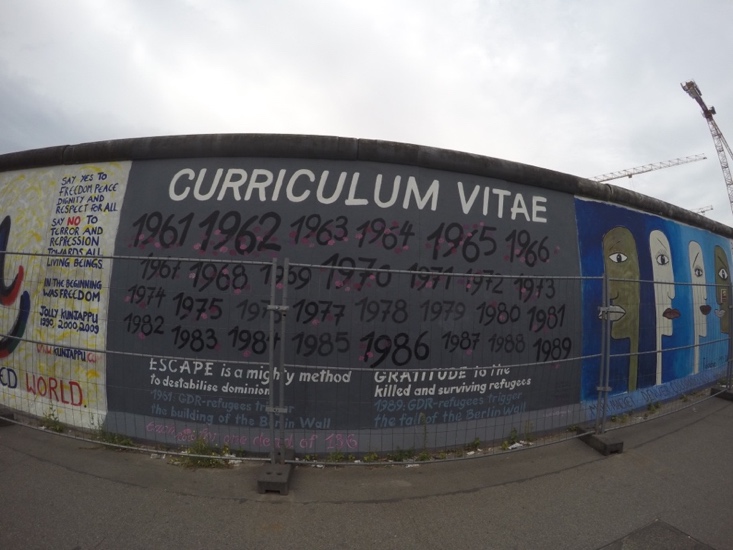 There's a wonderful interactive museum in Berlin called the DDR Museum that shows what daily life in East Germany would have been like. It includes a replica of an East German apartment, a Trabant car, and a typical jail cell. When I visited Berlin, I spent a long time there wandering around and taking notes and photographs.
I also visited the Stasi headquarters in Berlin, the place Berliners used to call the House of One Thousand Eyes. Part of it has been turned into a museum, including the offices of Erich Mielke who was the head of the Stasi for decades. It was while I was walking around these offices that I had the idea for the character of Lena.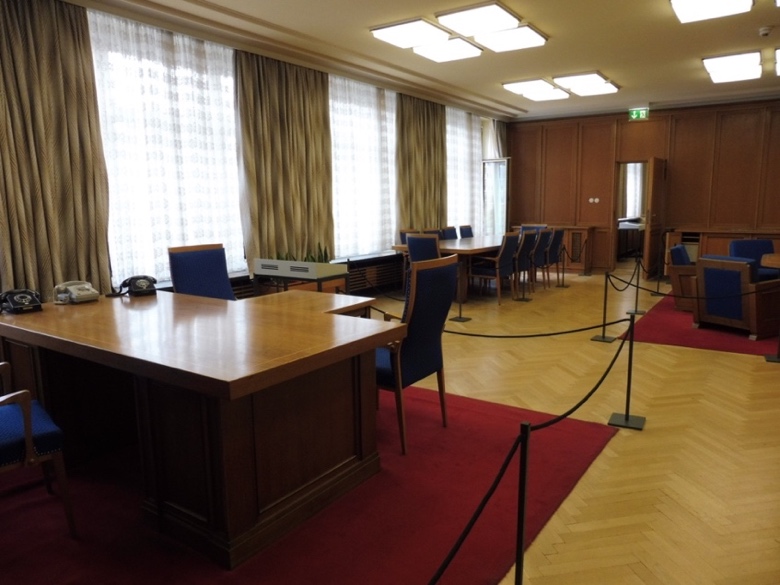 The Stasi Museum had incredible displays of how pervasive the surveillance of citizens actually was. Stasi agents opened mail, broke into people's apartments, planted microphones and cameras, and kept extensive files on people they thought were suspicious.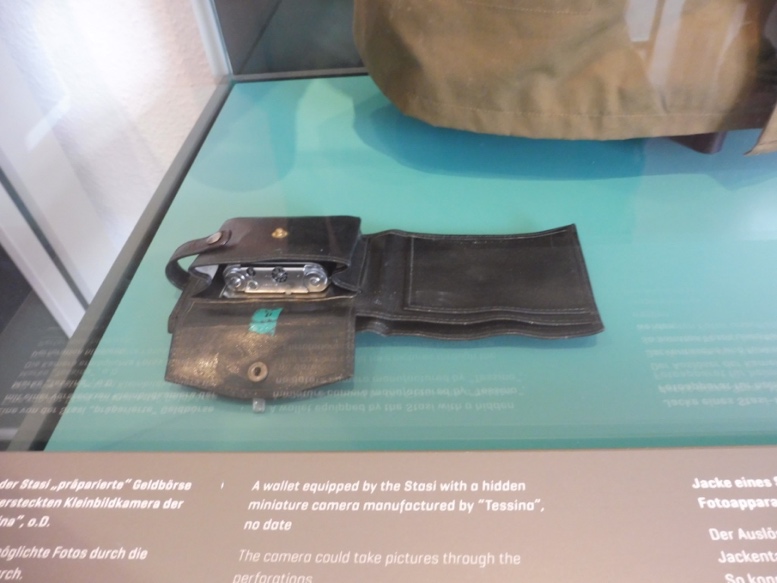 You could apply to emigrate to West Germany, but if you did there was a good chance you would be subjected to psychological harassment (being followed and questioned, having rumors spread about you) until you finally withdrew your application.
I couldn't help but want to write about this place. I finished a draft of my post-war novel and, while it was cooling off, I set to work learning as much as I could about East Germany and developing the character of Lena.
That was how The House of One Thousand Eyes became my accidental novel.
Thank you to Annick Press for the book and inclusion in the blog tour, and to Michelle Barker for the guest post! The blog tour continues for two more days, so make sure to check out my fellow bloggers!