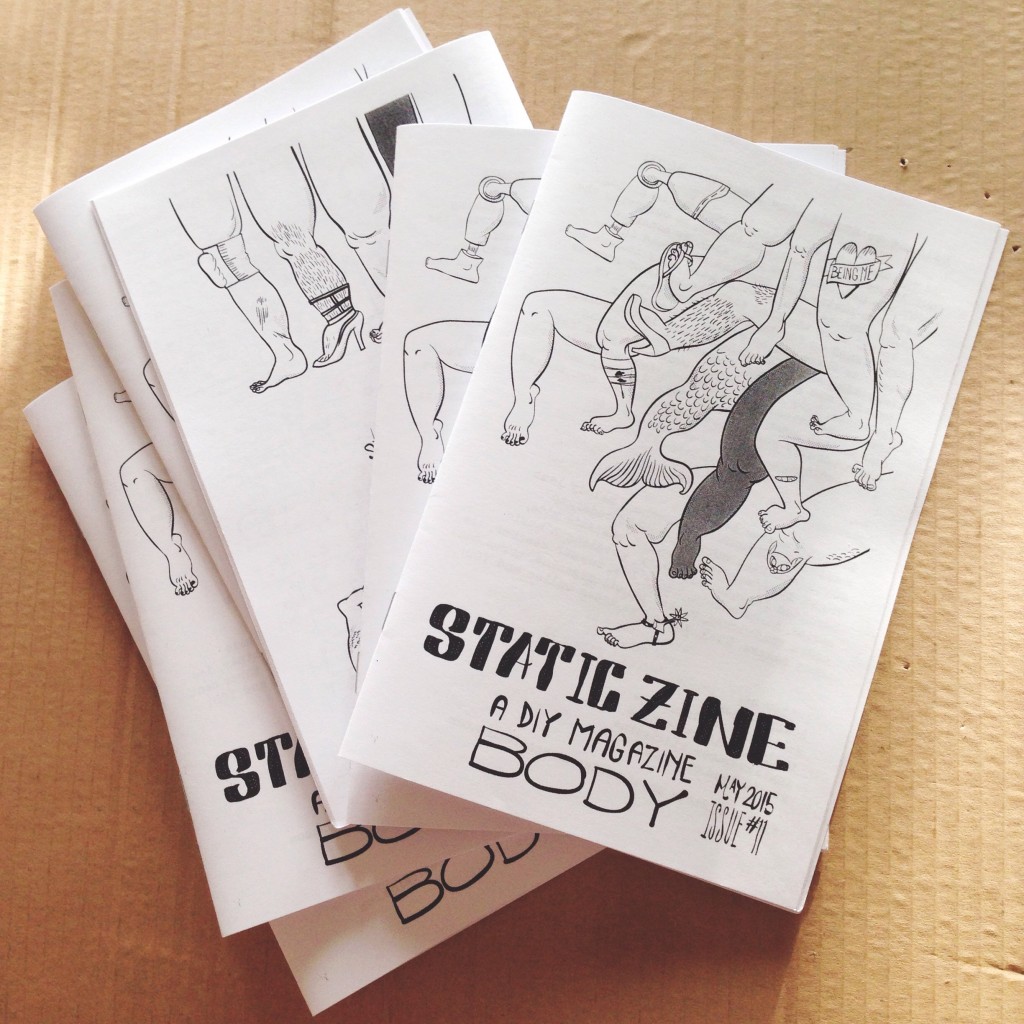 Hey pals! Don't mind this blip of a post, but I'd like to share that the newest issue of Static Zine (the DIY magazine I manage) is now available to purchase online, and it's only $2!
This body-posi, reflective and fierce issue features 25 contributors tackling incredibly personal stuff about bodies for the sake of putting this info out there. There's talk of eating disorders, body hair, gender, bones, the word 'fat,' trauma, relationships to clothes, food and body art and so much more. I'm really proud of it and our contributors!
Also – we have a bunch of back issues and friends' zines, too!