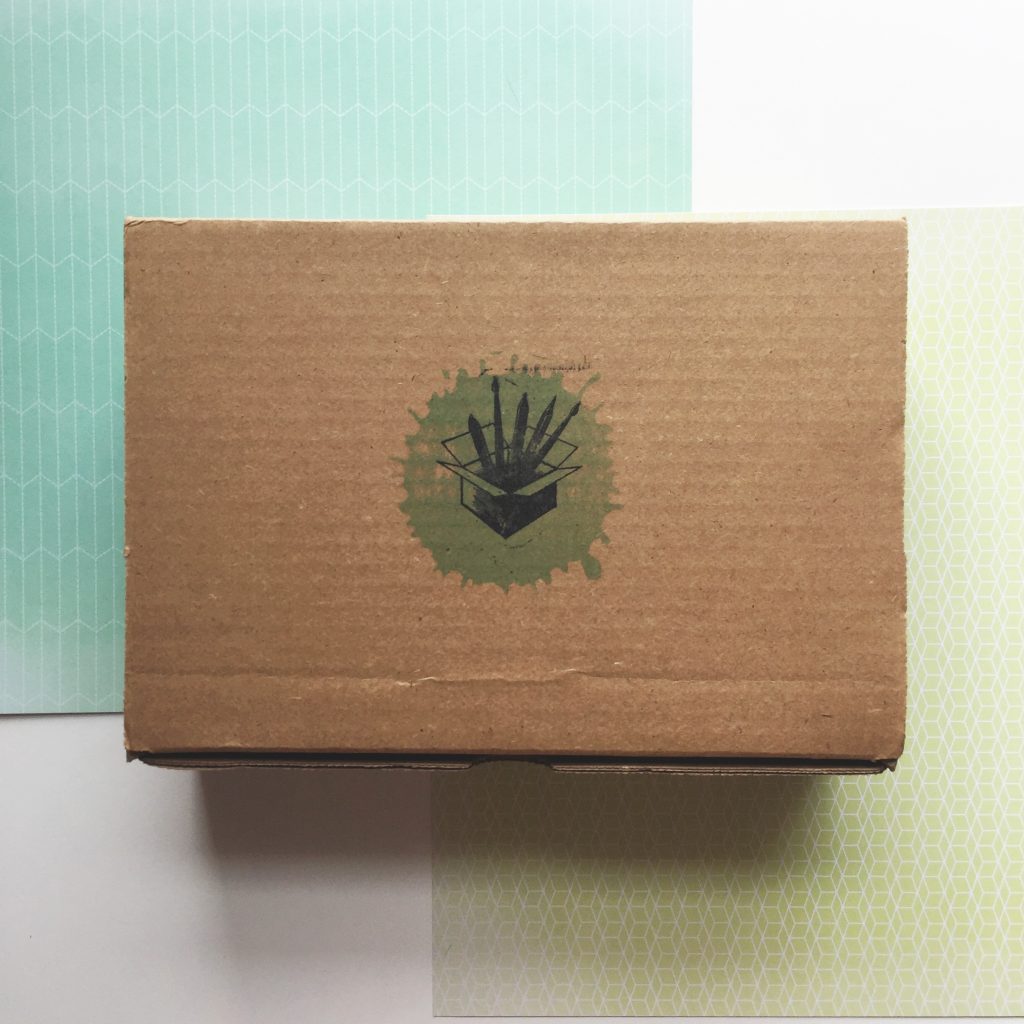 As we know, I'm a huge fan of notebooks and pens. So I was delighted to find out that one of the participants in my recent Notebook & Pen Swap was one of the organizers of the Well Inked Box — a Canadian-run subscription box for just those things! They run quarterly, and include a notebook and 3-5 other items like pens, pencils, highlighters, etc.
Here's what their website has to say:
We are a quarterly subscription box which features creative supplies delivered to your door. Our goal is to encourage creators in various disciplines to step out of the digital realm, put pen to paper, and develop their creative vision. We want to provide you with the basics like you've never seen them before; notebooks, pens, pencils and more that will leave you asking why didn't I know this was out there?"

Whether you're a designer, an artist, a writer, or someone who simply likes to experiment, our goal is to curate a box that will allow you to try your hand at a variety of creative practices and encourage you to use supplies in new ways.
I was lucky to receive a box and you can too! Check out what I got, and then enter our contest to win one yourself.
I was excited to see what I got — I thought the mini list notebooks were handy, and it was nice getting three because I could give one to my partner. And I like using the Uniball pen – I haven't found a Uniball pen I've liked maybe ever! Since I have Muji here in Toronto, getting one of their pens wasn't as thrilling as if I lived somewhere that didn't have a Muji. But guys, Muji pens are the best. I also do love a good Tombow brush pen. I rarely use highlighters, but it is good to know of ones that last longer than most. I think this box would do well for those who live in areas that don't have a lot of paper supplies around, or for the kind of people who are more spontaneous with what they use. I spend too much time in supply stores 😉 I appreciated the note they included in the box that gave some more context and ideas for each items, too!
Want to win this box? Comment below about what you like to use notebooks and pens for, and I will pick a winner at random on Wednesday, November 1.