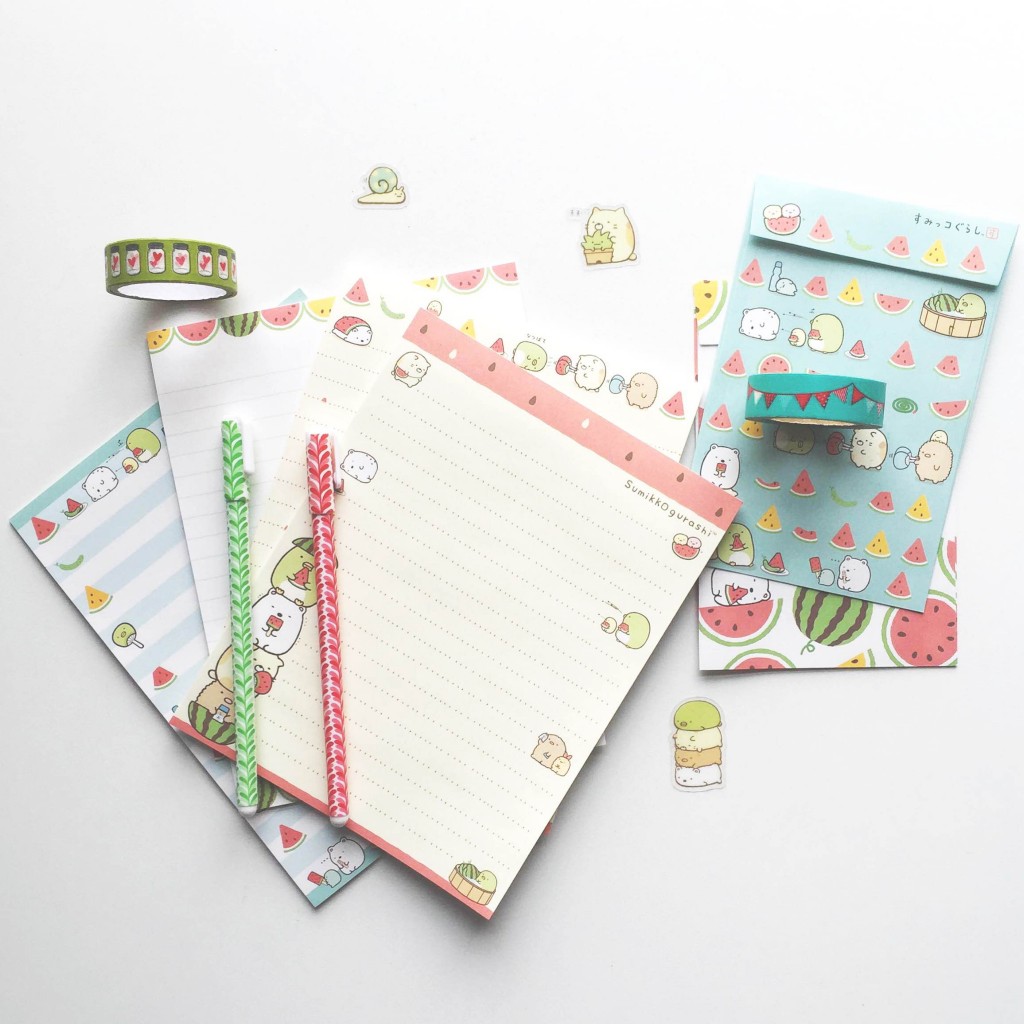 I am a fan of cute things, especially stationery. (No, really?) I don't tend to veer toooooo kawaii, but this is about a good estimate of where I'll get to. My new favourite cuties are Sumikko Gurashi, shy little Japanese characters that tuck in corners and stick with each other. Check out this great chart of the characters and their back story. There's a penguin, cat, pork cutlet, bear, piece of dust, scoops of ice cream, a weed, a snail and a blanket. Teehee.
I've been coveting this little blue piece of paper (below) for years since people have sent it to me in mail, but was never able to find until recently! Thank you for the tip Taren, and for stocking, ShopKawaii.com 😉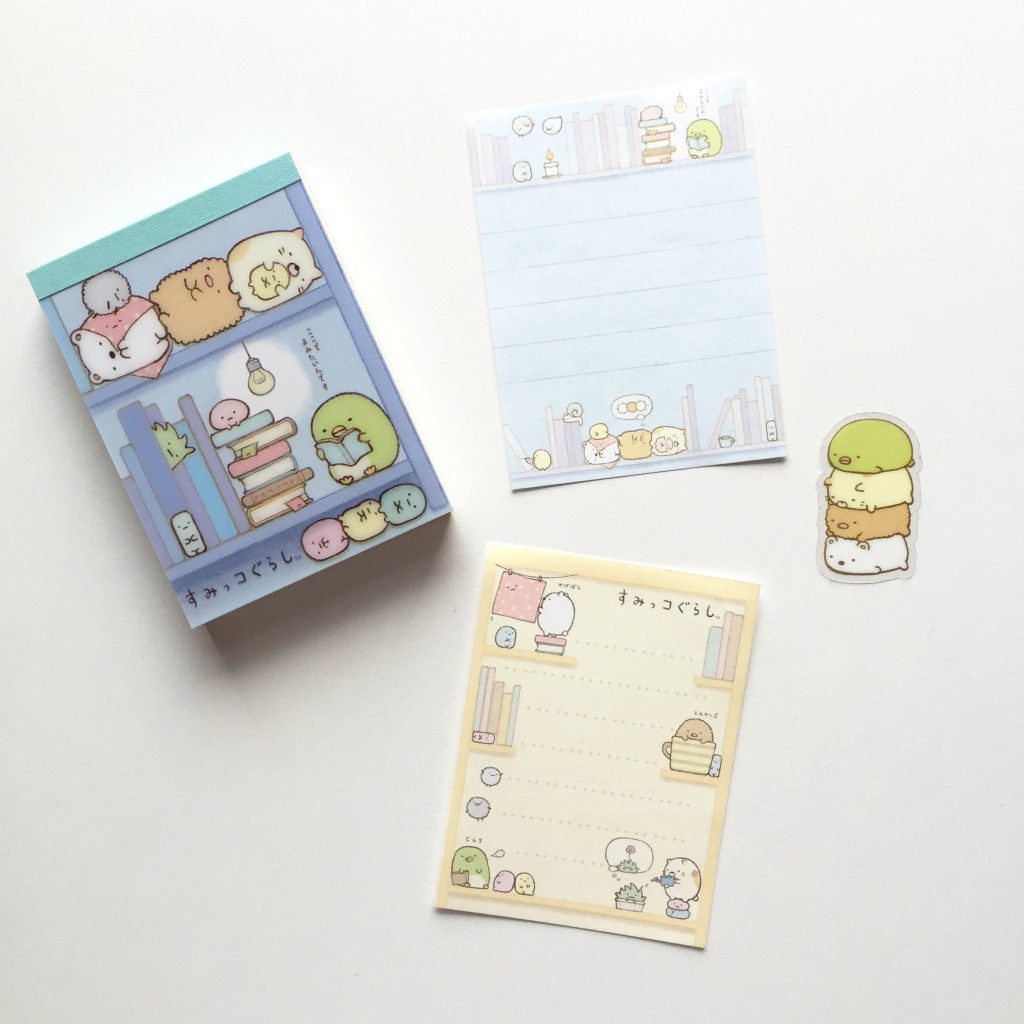 It's a little sheet with the characters snoozin on bookshelves. SERIOUSLY! I had to have it. Turns out it comes from a mini notepad. Each of these notepads have two designs, so now I am just as much in love with the little yellow sheet, too. These are a great size for a tiny thank you note in zine orders, sticking a few in an envelope to a pen pal, as note-taking bookmarks (v. handy if you don't want to write in your book), grocery lists, notes to self, etc. See, reasons!
And of course there are many versions of notepads.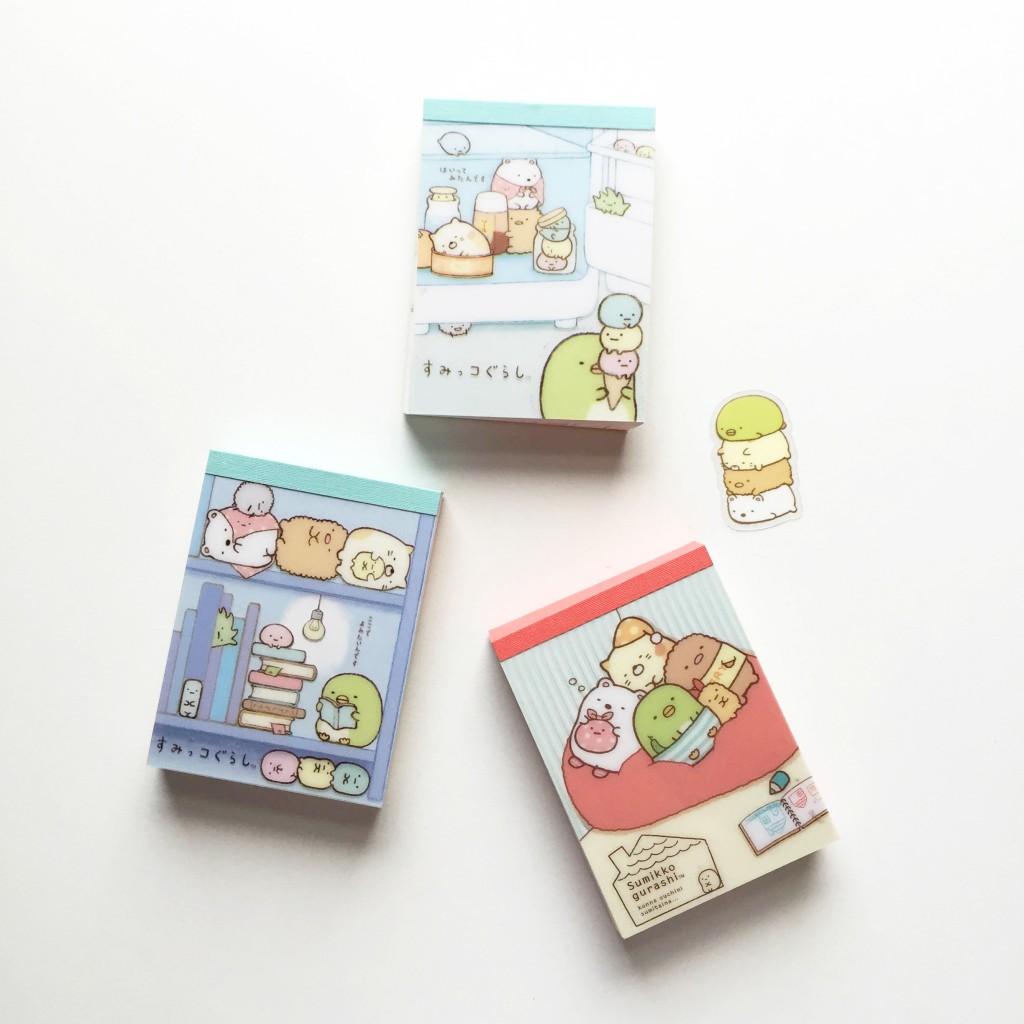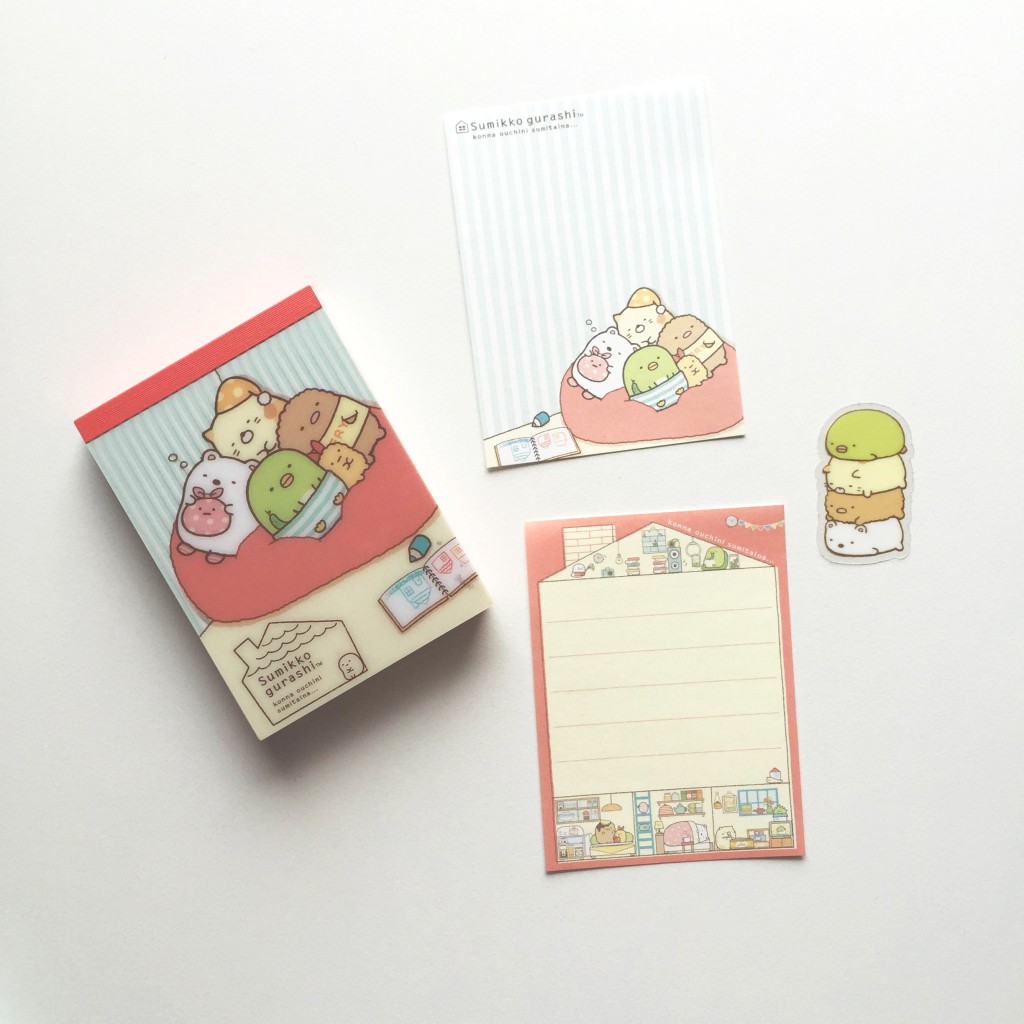 Slumber party!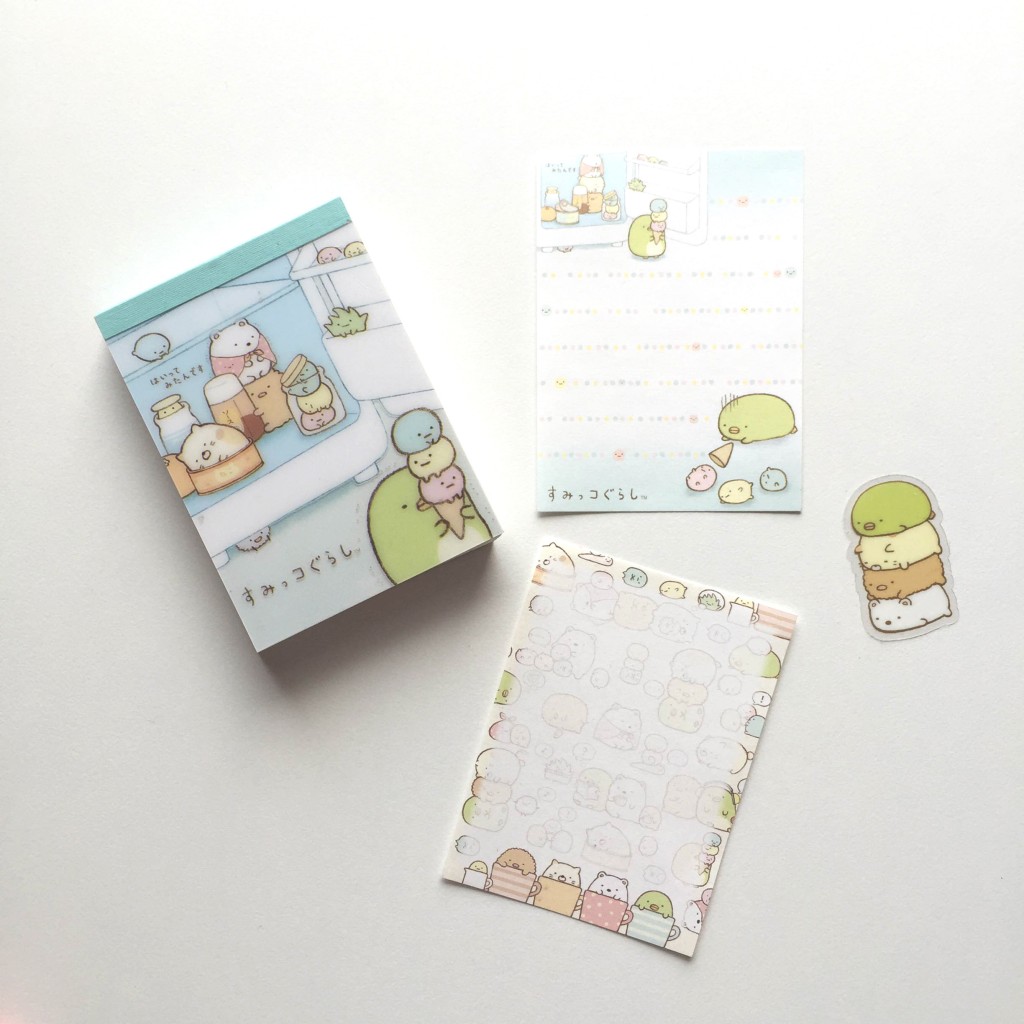 Feeling summery, I also grabbed a watermelon stationery pack.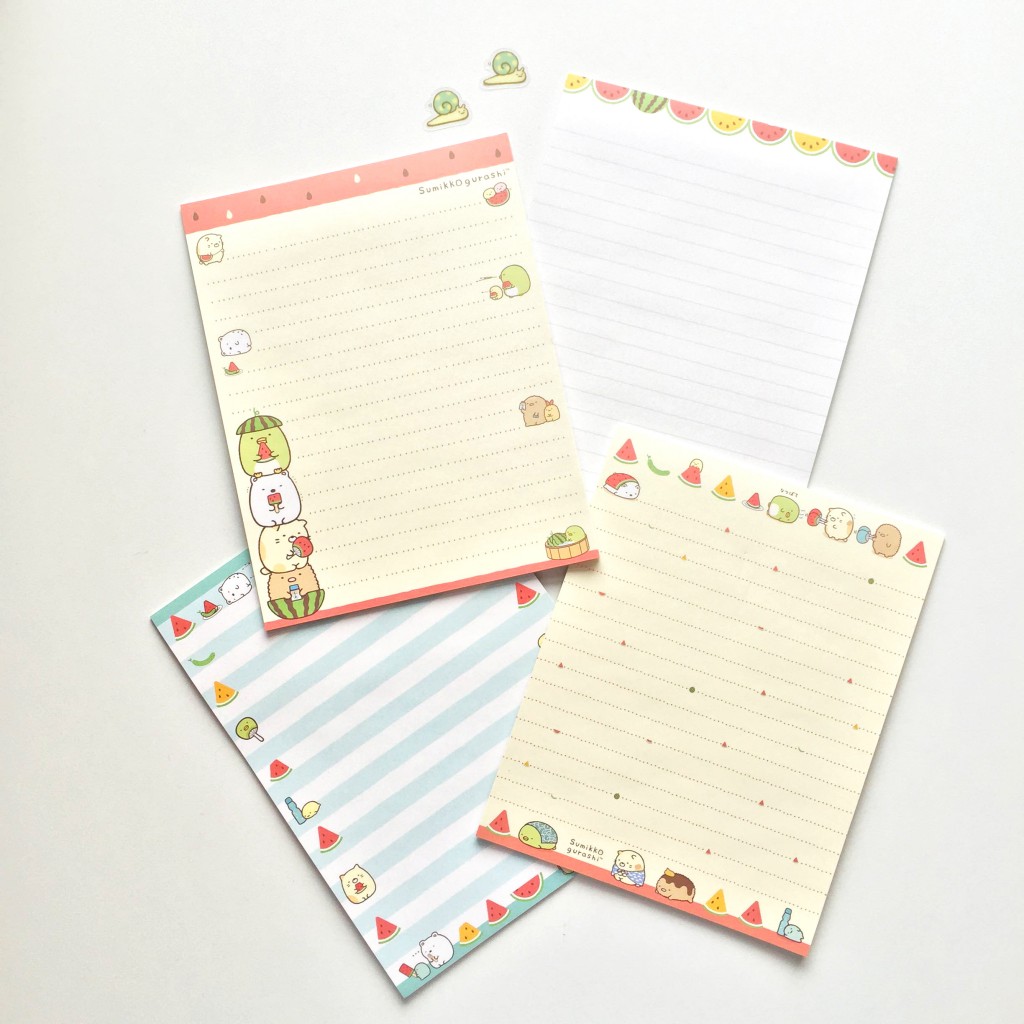 Which includes four pads of adorable paper.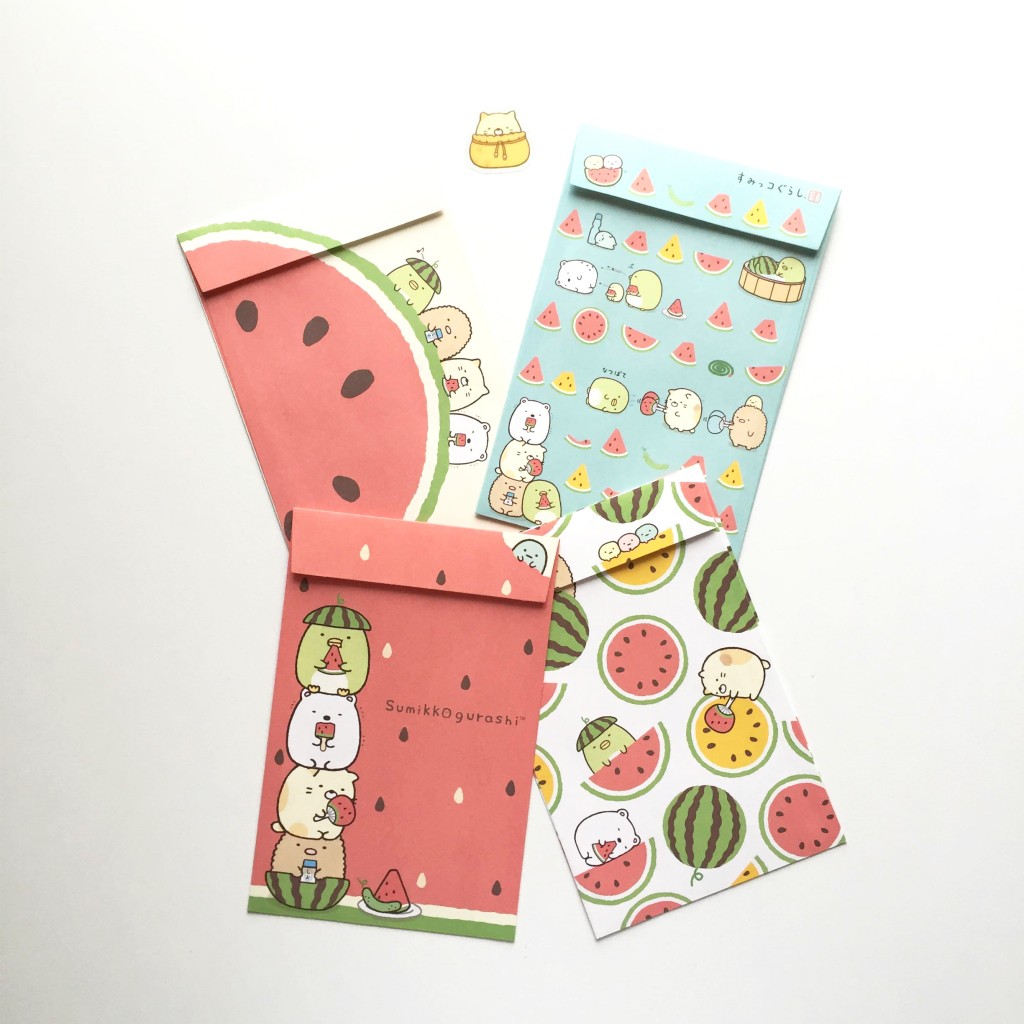 And four sets of super cute envelopes!
There are also these little flake stickers, my new favourite ephemera, like the cat pack.
It's hard resisting buying more now that I'm on the cusp of obsessed, but I'm having a lot of fun using these 😉
What kind of Sumikko Gurashi products do you love? Do you covet any summery or bookish stationery?