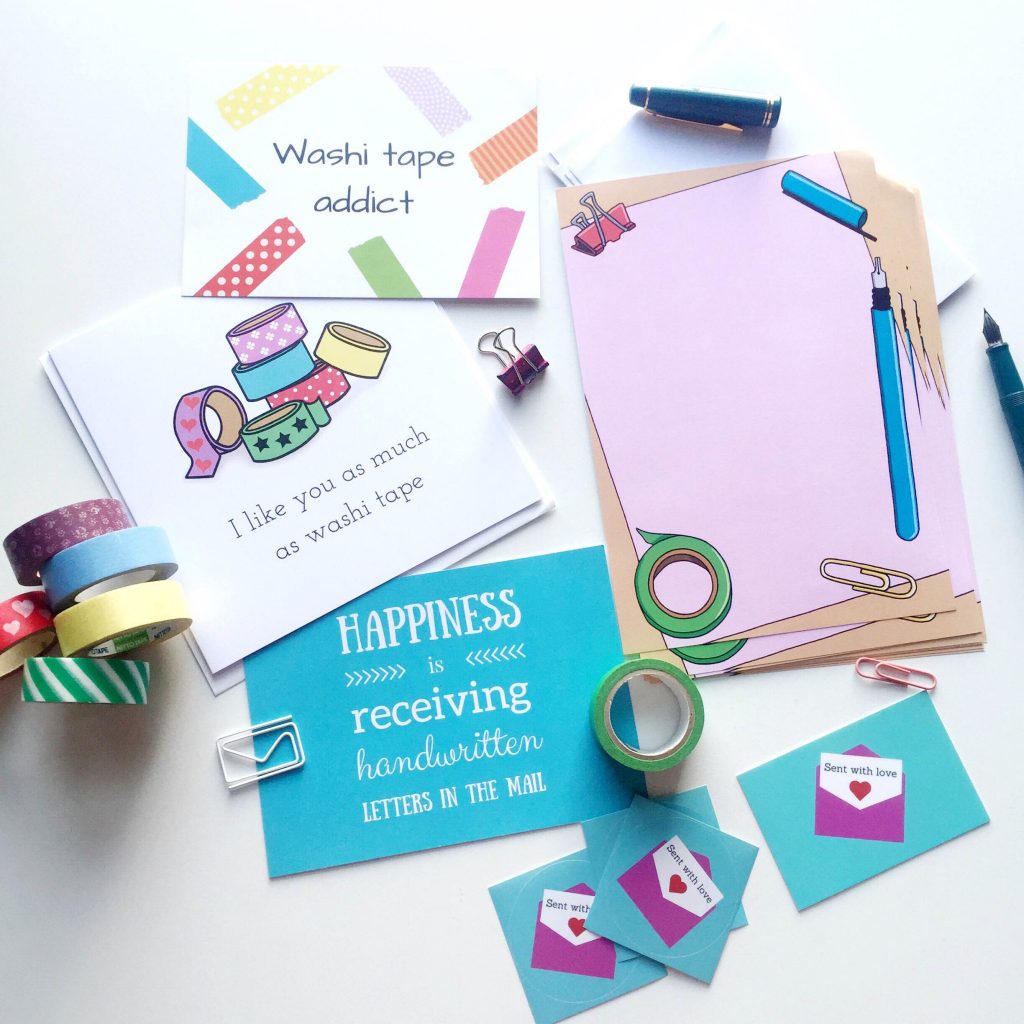 I love how meta stationery can be. A good example is Thoughtful Types, a new British stationer, which creates stationery exclusively for the paper lover. The designs feature your favourite tools: pens, washi tape, clips, etc. How could any stationery addict resist? I am so interested in how the stationery business has taken off because of the increased love for snail mail that's happening online. There's a market and it's full of eager shoppers, so clearly Thoughtful Types is on to something! (Side note: check out this article in The New York Times about 'the comeback' of stationery!)
Thoughtful Types' designer Hannah recently sent me some of her products, and I'm happy to share them with you guys! Her designs are colourful, eye-catching and fun. Plus they're affordable, which is something paper hoarders' wallets have to think about a lot 😉
I know I'm going to have a lot of happy pen pals when they receive mail from me with these cute papers!
You can purchase Thoughtful Types' stationery on Etsy. And thanks to Hannah, you can indulge in a discount code — entering STATIONERYLOVE20 at checkout will get you 20% off!
PS – Don't forget to sign up to my weekly newsletter (goes out on Fridays) about fun papery things!