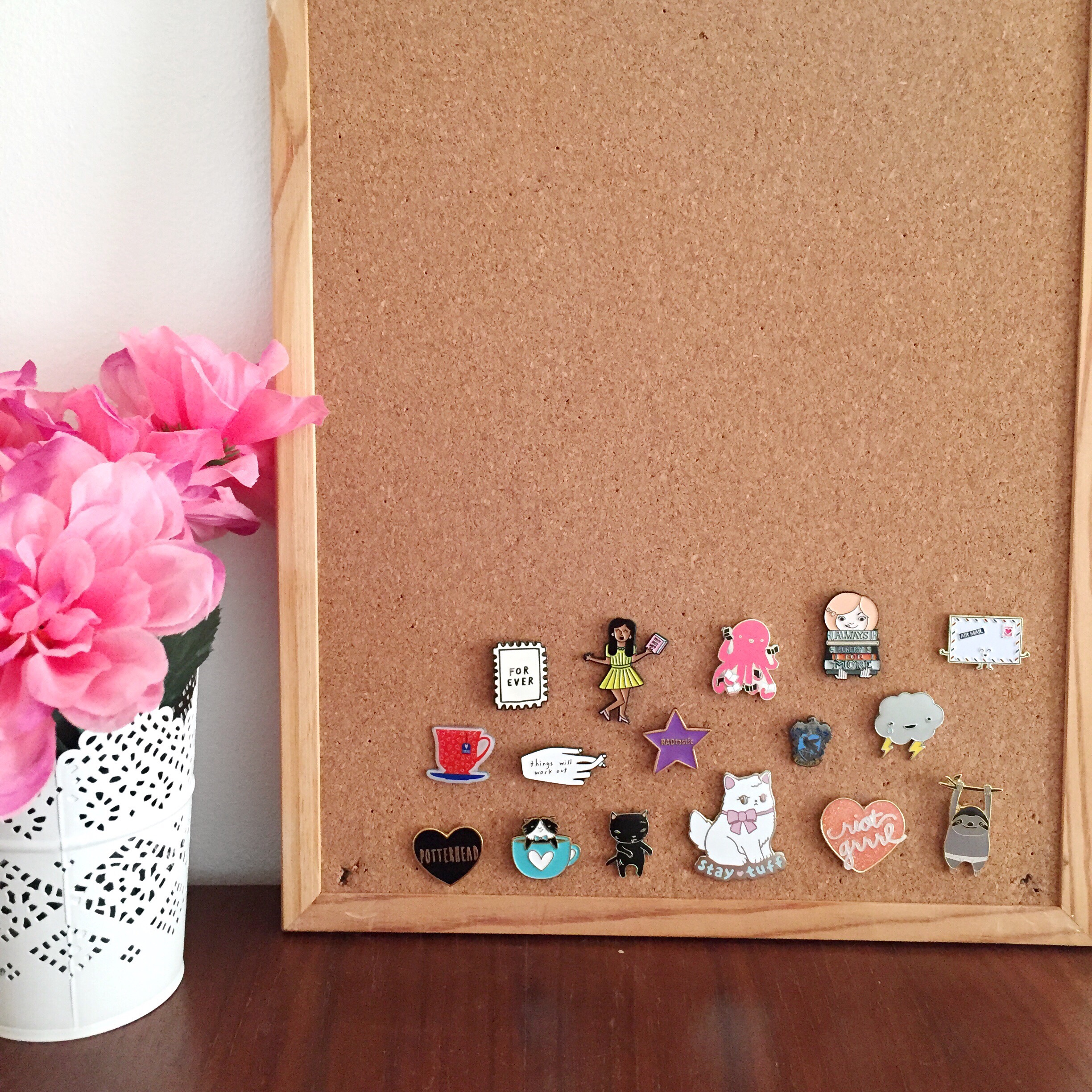 Ever since the enamel pin craze started a year or two ago, I've always understood their appeal, but never did I feel obsessed with having them until now. Realistically, I don't have great places to put them on my clothing but somehow I just have to have them. I will make it work. I felt myself catching the addiction yesterday as I attended Toronto's first ever Pin & Patch Show – basically a room full of awesome pins. At least I know I'm not alone – my friend and I were 144th in line waiting to get in! I bought four, bringing my current collection up to 16, and yet that feels small. I'm doomed (and so impressionable).
Last night I spent a gross amount of time searching for all kinds of enamel pins on Etsy, Pinterest, and Instagram. I can't decide which ones to get first! I have to represent myself in pin form – Books! Mail! Crafts! Cats! Harry Potter! Napping! Everyone must know that I enjoy things in a cute way!
Head below the jump to see sooo many nice pins.

Here's my full list on Etsy, and below, some of my favourites:
Here's my board on Pinterest, and again, some faves.
Who are your favourite enamel pin designers? I want to check them out!