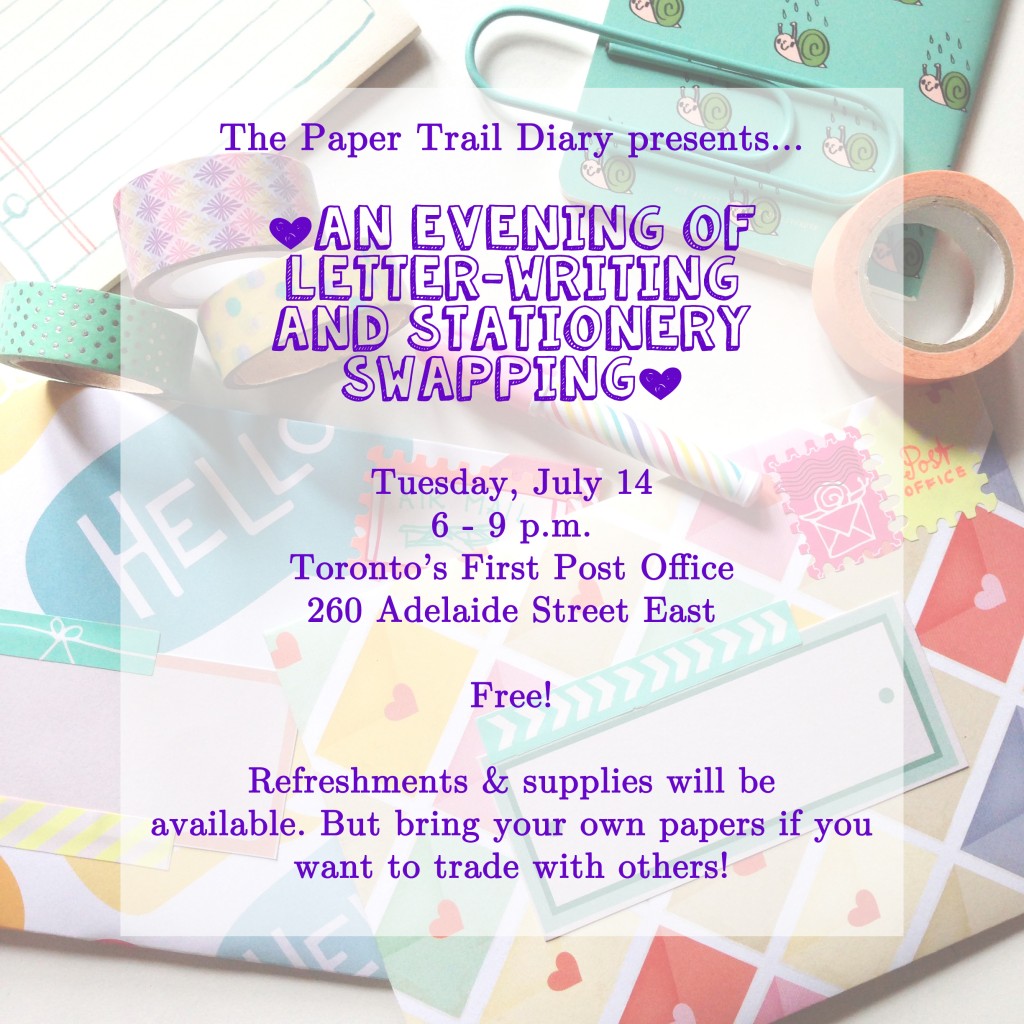 I am so excited to finally host my first letter writing and stationery swapping event!
Tonight we will gather around pretty paper and some sweets, writing hello notes to our pals. And since it's at a post office, you can send the letter right then and there!
6-9 p.m.
Toronto's First Post Office, 260 Adelaide Street East
Bring your own papers if you like, and you can swap with others. I will also have things for you to use, free!
I will be selling some take-home letter kits, scrap paper packs and Chain Letter Short Story Project zines, all for a few bucks each.
Can't wait to meet more Toronto letter writers 🙂