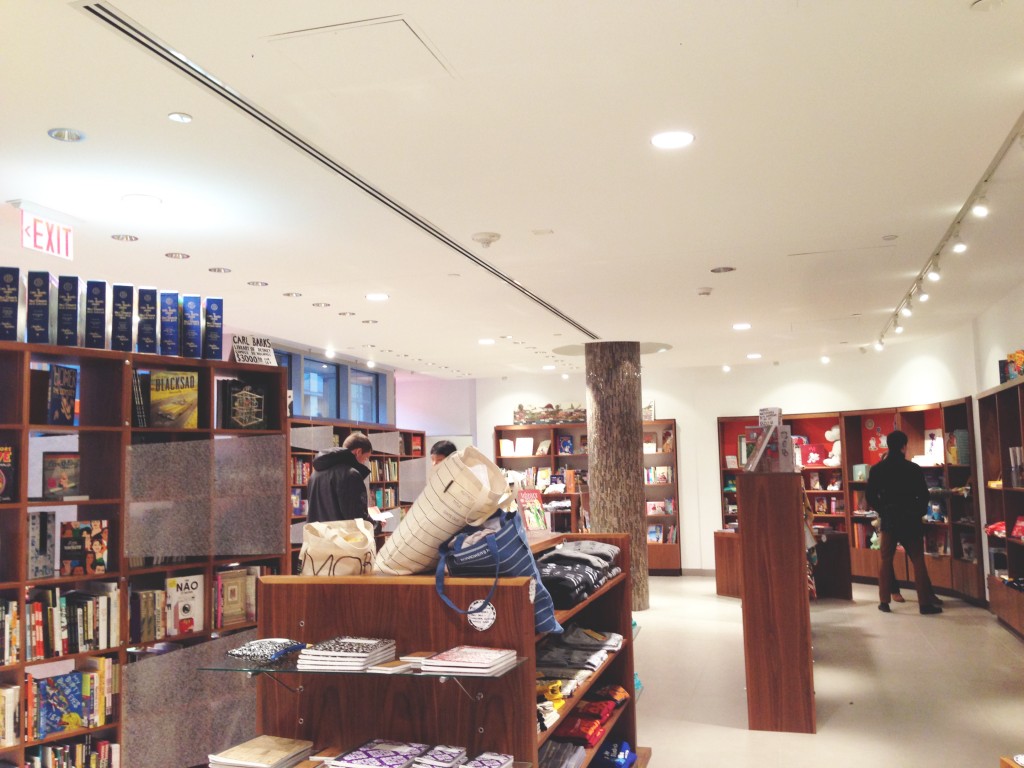 What: The Toronto Comic Arts Festival has opened a shop dedicated to comics and graphic novels in the Toronto Reference Library
Where: 789 Yonge Street (Yonge & Bloor)
When: Monday – Friday 9 am- 9 pm, Saturday 9 am – 5 pm, Sunday 12pm – 5 pm
TCAF has clearly established their home at the Toronto Reference Library. For two days each May, the festival takes over the building to fill it with thousands of more books, hundreds of creators and thousands of fans. It has established Toronto as a comic-loving city on the map. Now, the library and festival have teamed up again so that TCAF can be at the library all the time, for those of us who wish the festival lasted longer.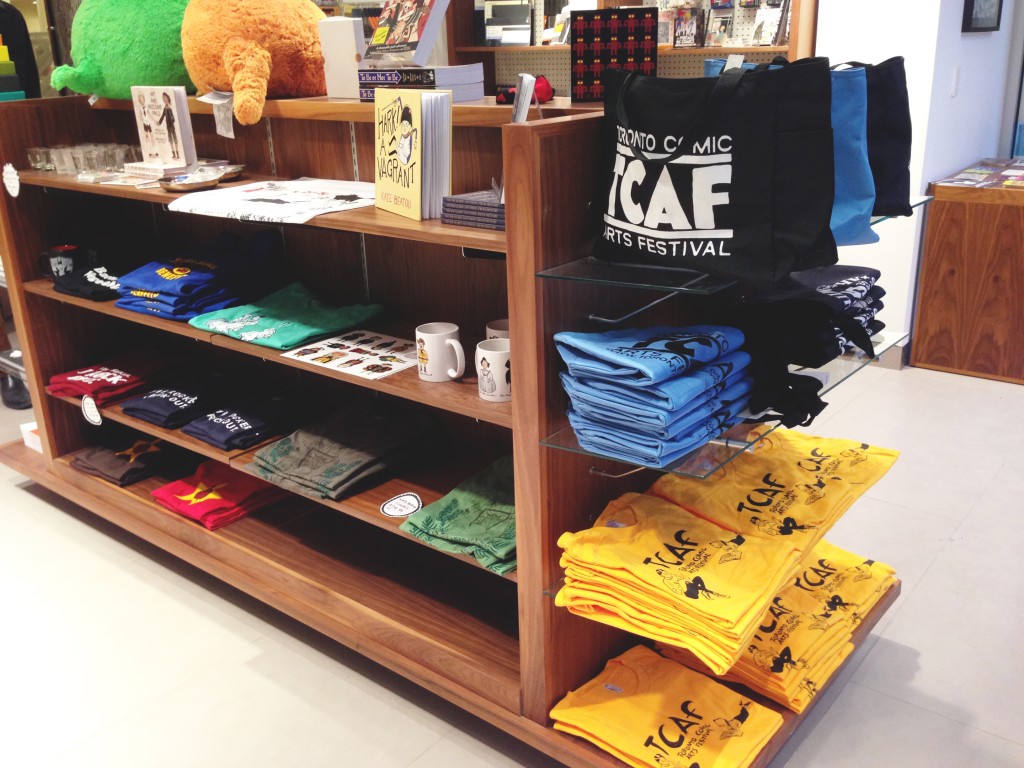 TCAF is run by The Beguiling, a comic store and Toronto landmark. Though the Beguiling will have to move within the next few years due to people who slash dreams, their little institution isn't going anywhere. I think it was a great move for them to establish such by expanding. Frankly, this new store is a whole heck of a lot tidier and brighter than its parent, which made for easy and exciting browsing. I'm not hating on the Beguiling, as I love it, but it is jam-packed with paper! This place is more spacious. I hope wherever they go next will be more along those lines.
When you walk into the Reference Library, it just says 'gift shop,' which was a bit odd, but I guess it makes sense in terms of attracting more people in who may not know about TCAF. There are loads of library-loving goods like the fantastic Out of Print series – tote bags, sweatshirts, pencil cases, etc! There are also shelves of notebooks in case you become inspired by a book in the ginormous library and failed to bring paper and pen.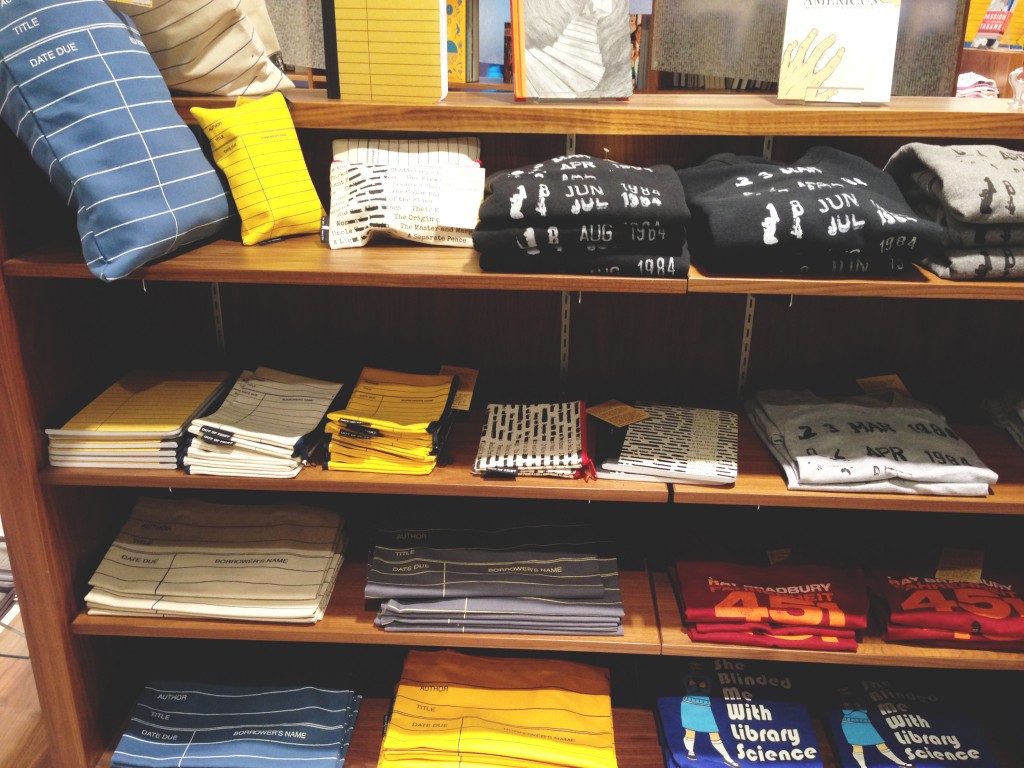 I was excited to see the books in the heart totebag here. I love mine, but got it in the States, so am happy to know where to recommend getting it! I also was ogling its companions.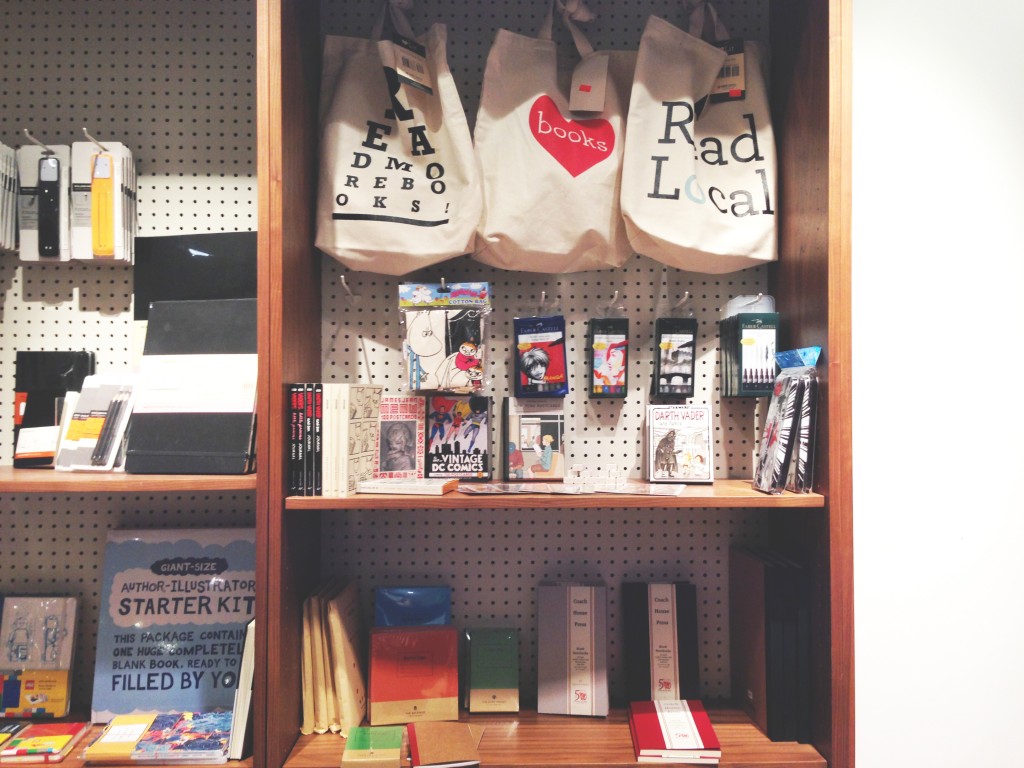 If you think of Toronto and comics, besides TCAF, probably the most popular thing that comes to mind is Bryan Lee O'Malley's Scott Pilgrim series. You can find all of his books and some merch here. I love this Toronto shirt he designed!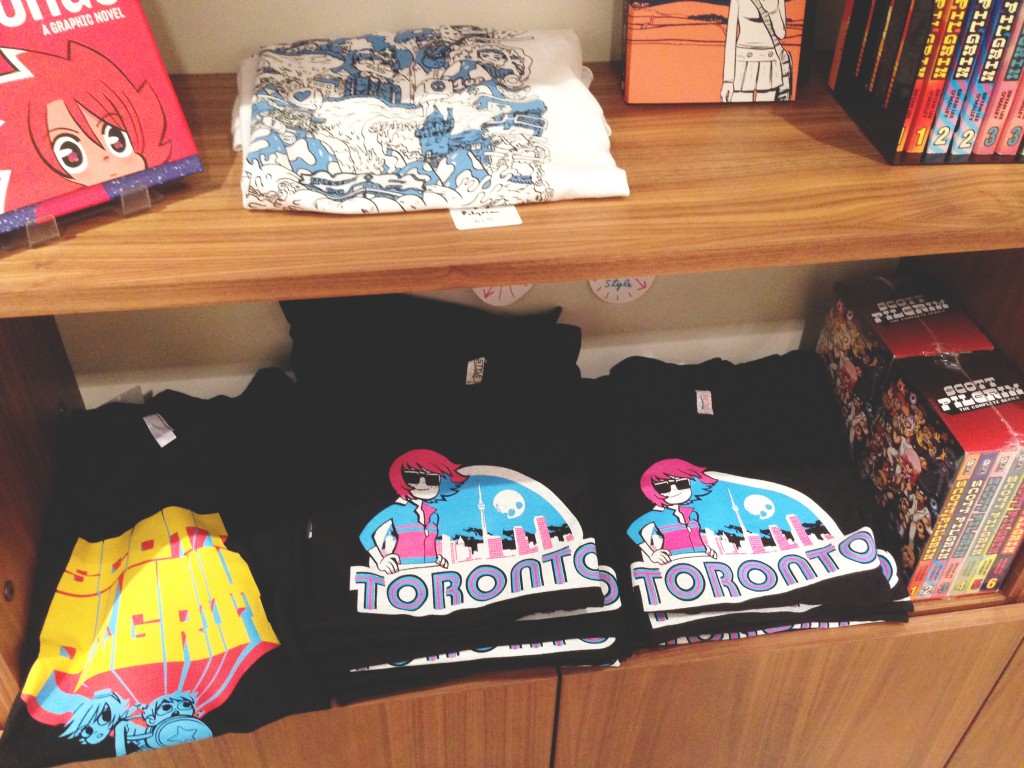 There's even a huge kids section. It's adorable. 
Snoopy figurines!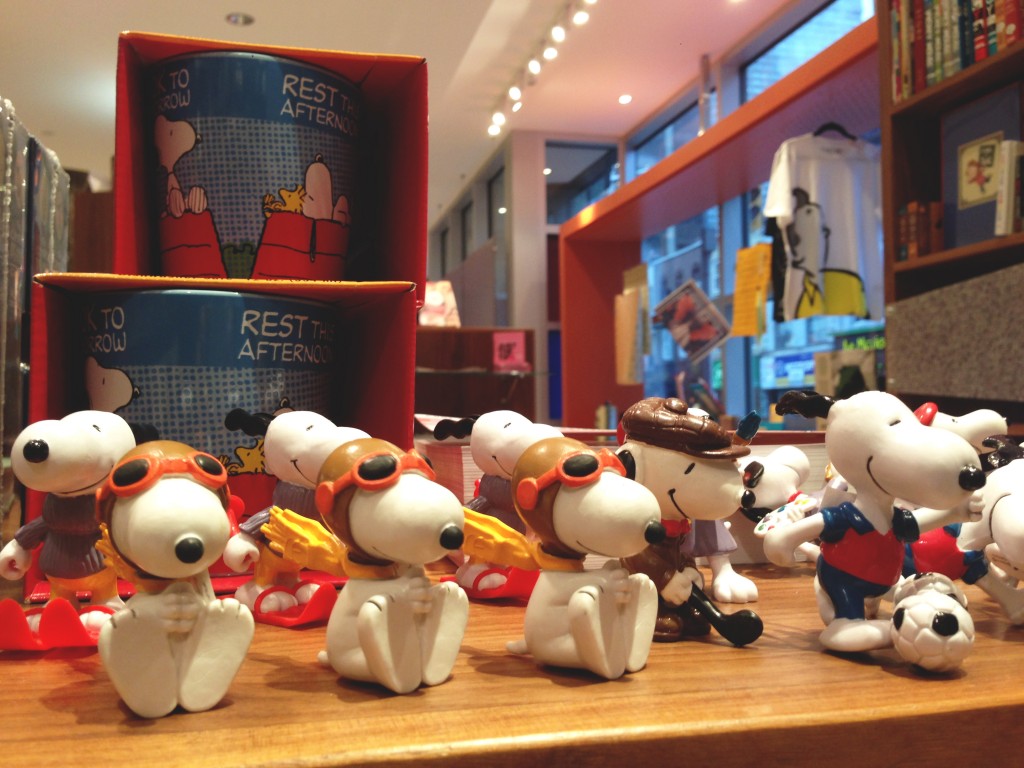 Look at how slick this place is.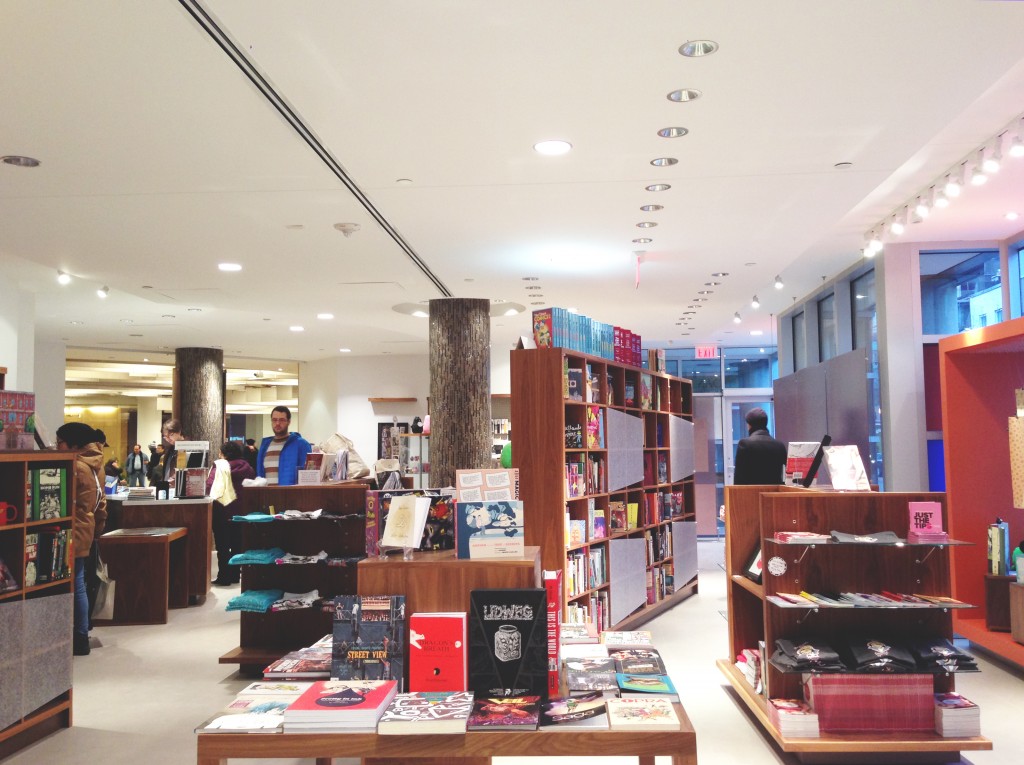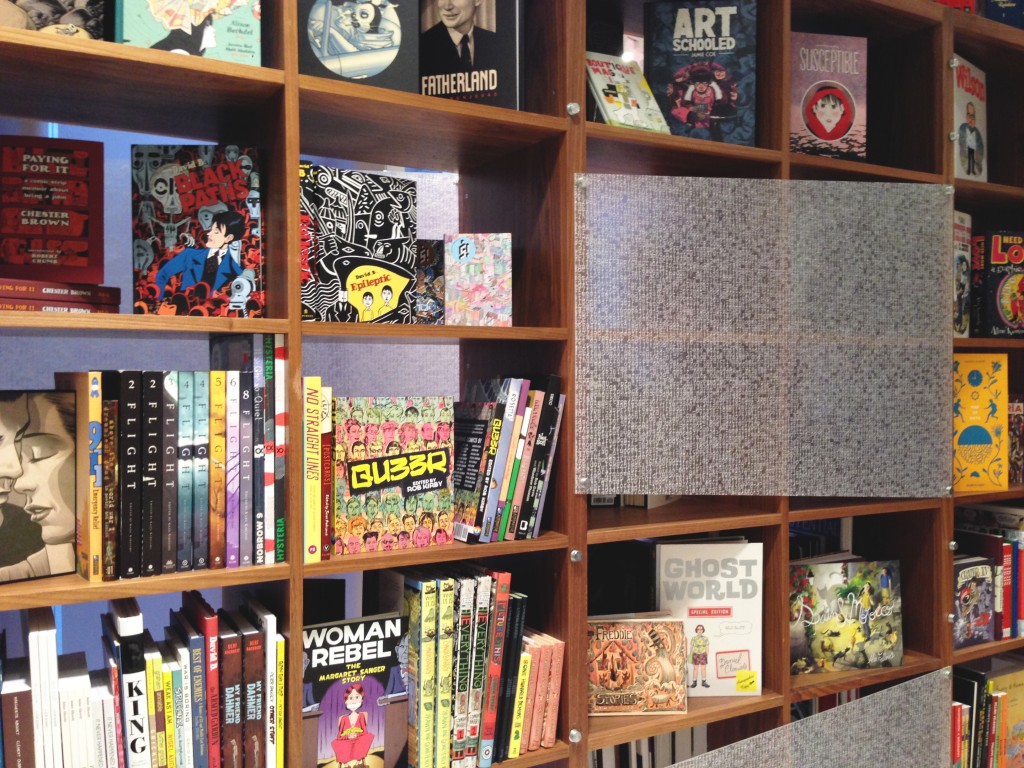 So! Many! Graphic! Novels! And! Comic! Books!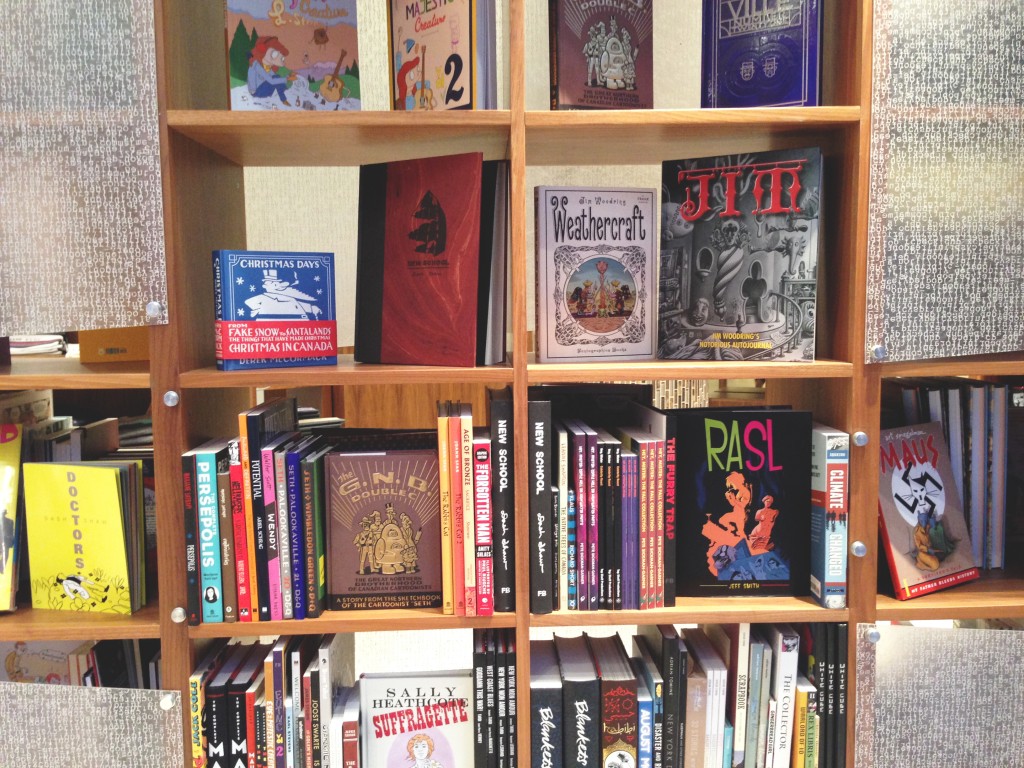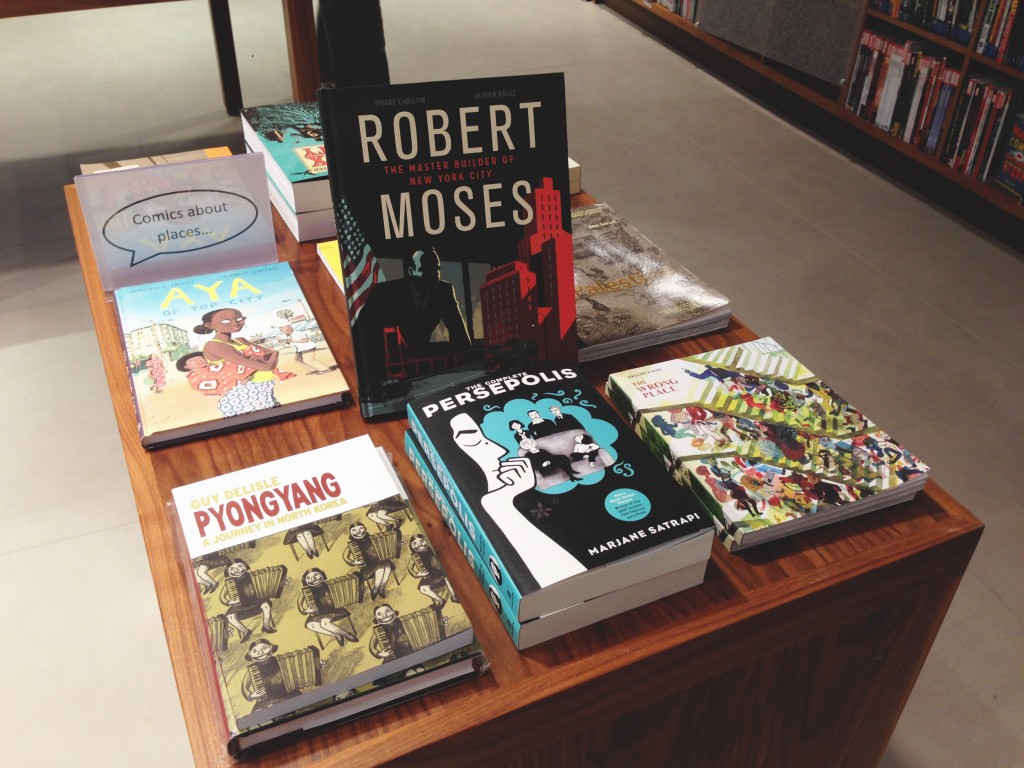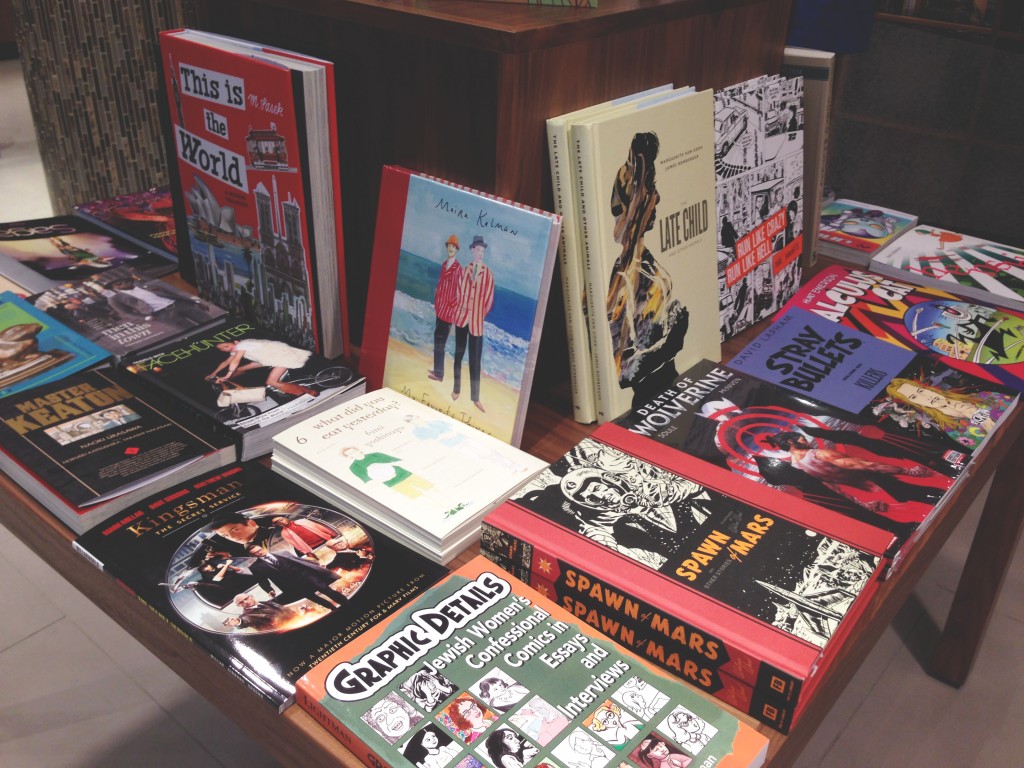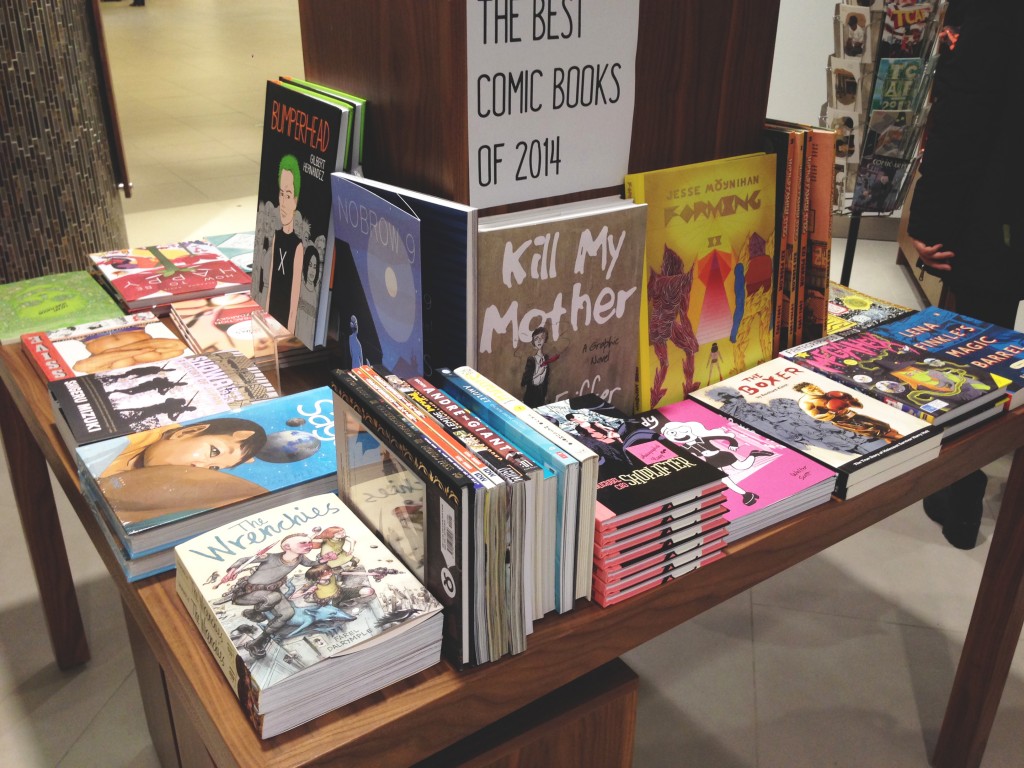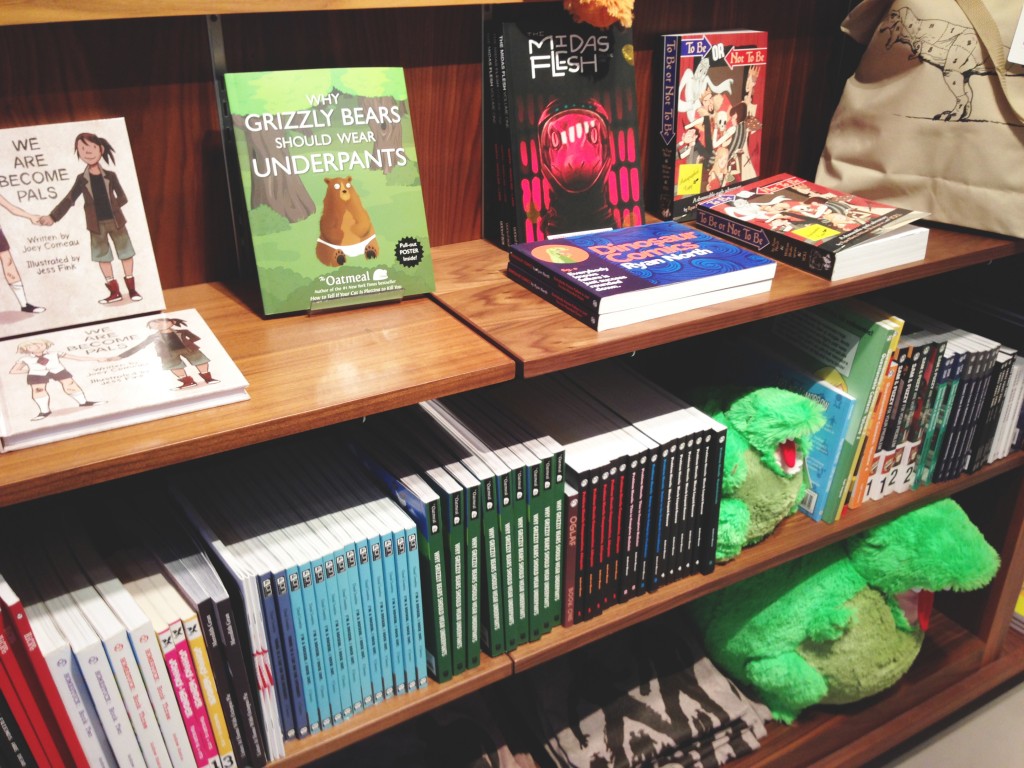 I recommend them for: graphic novel shopping, library-loving gifts, supporting Toronto arts, a kids book section that isn't Indigo, getting you into a library