The Toronto Comic Arts Festival is one of my most favourite times in the year. It's two days jam-packed with so many incredible world-famous artists in the Toronto Reference Library, and it pretty much takes you that long to sufficiently get through them all! The last couple years I've come home with bags full of books. I still haven't finished reading them all. But I don't care, I have many more on my list to buy this year! Here is who I am looking forward to checking out on May 10 and 11. (Apparently all I read is amazing women, woo!)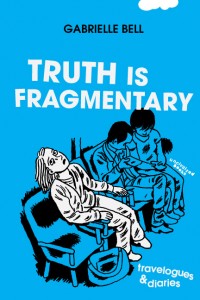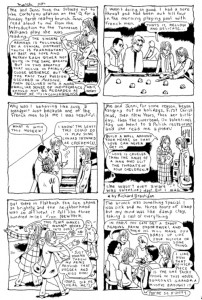 Gabrielle Bell
– I picked up Gabrielle's
July Diary
last year at her publisher's table. I am a big fan of diary comics, and the tiny book did not disappoint. I identified with and enjoyed reading her thoughts on her surroundings from every day in a past July. Gabrielle will debut her new book
Truth is Fragmentary,
 in another diary format.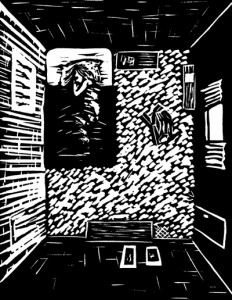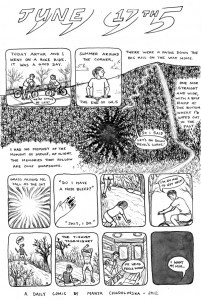 Marta Chudolinska
– Torontonian Marta has worked with my zine, 
Static Zine
, before – she even drew one of my favourite covers,  for the
"Elsewhere"
issue – so naturally as one of my favourite artists, she makes this list. Marta creates gorgeous linocut art and comics as well as poetry zines, she is the whole package!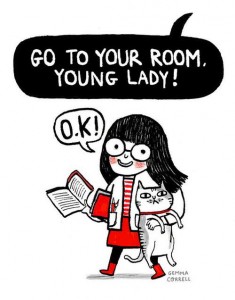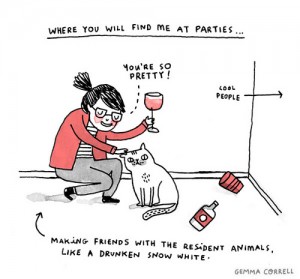 Gemma Correll
– everybody's favourite awkward pug-loving cat lady comic superstar is everywhere these days! You probably see her stuff at multiple stores you frequent and on many different Tumblrs you follow. I've gotten cards with her art for the holidays, and one of my favourites,
"NOPE,"
was taped up on my bedroom door all winter. Last time she was in Toronto, she had an
exhibit at the Magic Pony
(RIP), which I missed, so I'm really excited to see her! It will be hard not buying everything she has to offer. I'm hoping to grab her little
books o' puns
.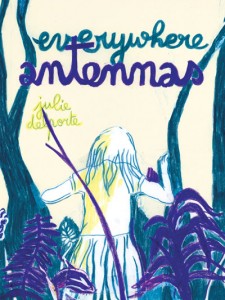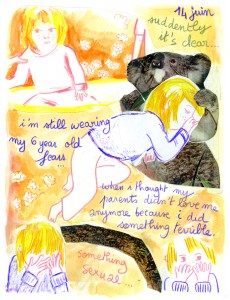 Julie Delporte
– I finally picked up her popular
Journal
 (another diary-type piece of art) book last month and loved it. Her style is beautiful. The book is constantly popping up on best-of lists and blogs and I've even seen a zine she made at the
Toronto Zine Library
. So with this TCAF, she's debuting her new book,
Everywhere Antennas,
 told through diary-type comics of a nervous breakdown and an end to a relationship. Exactly the kinds of things I'm interested in reading! (I'm serious.)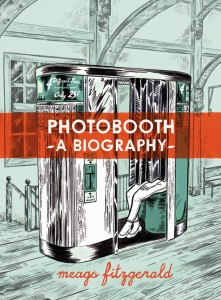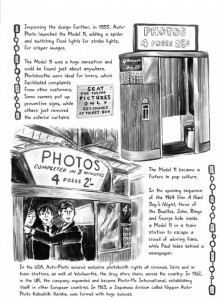 Meags Fitzgerald
– I am incredibly excited to get my hands on Meags' new graphic novel 
Photobooth: A Biography.
 My selfie-loving friends and I are always popping into the ones we can find (especially at Quimby's in Chicago, I miss you!) and as they're rapidly disappearing, I would love to learn more about their history.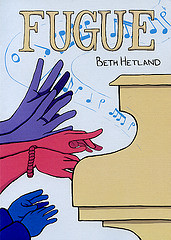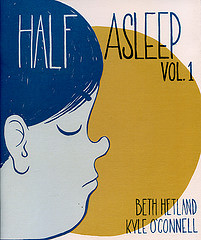 Beth Hetland
– I met Beth at Chicago Zine Fest 2013, and her huge smile and charm won me over immediately. I loved her three-part series
Fugue,
 about her family's relationship with learning to play the piano. Beth debuted Fugue as its own book at CZF this year, so I'm sure she'll be bringing it to us! I also picked up a comic book she made with Kyle O'Connell called
Half Asleep, Vol. 1
at this year's CZF.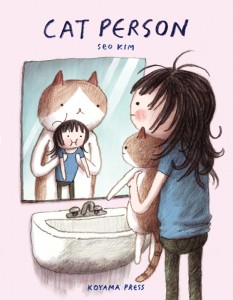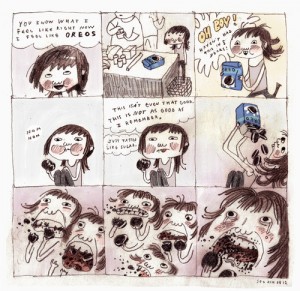 Seo Kim
– I adore Seo's work! I am really excited to finally see her new book,
Cat Person
, out by the wonderful Canadian comic publisher
Koyama Press
. Every piece she puts out makes me giggle. From a zine about a grain of rice to a comic print of a winter-entity shoving her back into bed that hangs on my wall. I have to stop myself from buying everything of hers. 
Cat Person 
looks like it has all of her work about her loving relationship with her cat Jimmy
and loads of other ridiculously hilarious pieces. Seo moved from Toronto last year (boo) to LA to work at Adventure Time (yay)!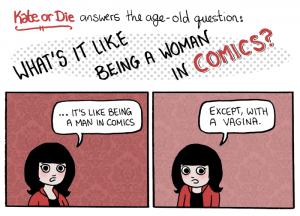 Kate Leth – Tumblr/Twitter/everywhere famous, Kate Leth has completely blown up since last year's TCAF, where she was already popular. I proudly joined many other ladies walking around the fest with her "Girls Don't Read Comics" tote bags. Since then, she has joined the writing teams for Adventure Time and Bravest Warriors, among others. Her comics about queer issues, crossfit, the comics world and cats  show up everywhere. I can't wait to see what she'll have with her this time around.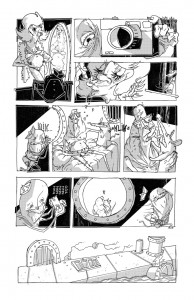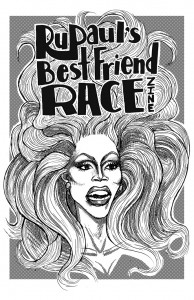 Vicki Nerino
– This Torontonian excels in the weird and gross terrain. She exposes fleshy flaps, butt cracks and animal sex haikus in zines, comics, bookmarks, pins and more. She'll make you laugh and wince at the same time. She commissions a lot of work, too, such as last year's
Canzine poster
. This year, she'll have a new comic,
Am I Dog?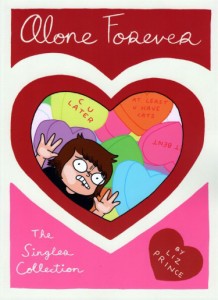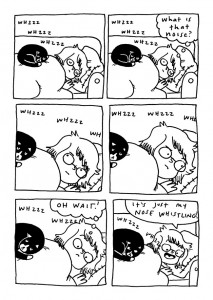 Liz Prince
– I am so pumped to finally meet/see Liz! Her comics resonate with a lot of my like-minded cat lady/boy crazy friends, and we love to share the giggles over her comedic timing. I recently bought (and blew through) her latest book, a collection of her 
Alone Forever
comics, and will likely be busy lending it out for quite some time. I can't wait until Liz's first full-length comic book 
Tomboy
comes out!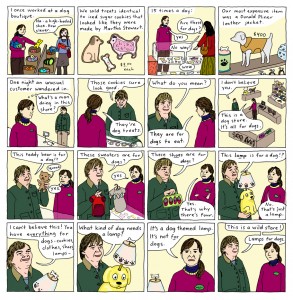 Keiler Roberts – Keiler read a comic at this year's Chicago Zine Fest reading event about a very confused man in a pet store. And another about her frantic attempt to kill a bee. I laughed so hard and made a note to myself to get her stuff at the fest the next day. Of course I forgot. So I am thrilled to have a second chance! I can't get enough deadpan humour.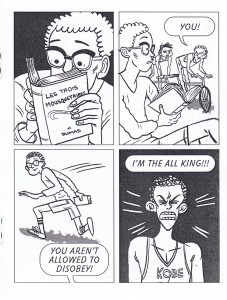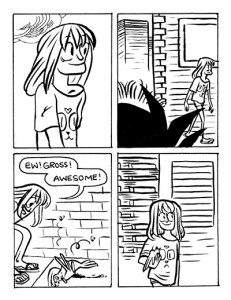 Katherine Verhoeven
– Kat recently finished up her run of 
Towerkind
 comics about people who live in Toronto's St. James Town neighbourhood. I loved getting them in the mail through her subscription. It seems Kat's got a lot of work coming up and out of her sleeves, so I can't wait to see what's next.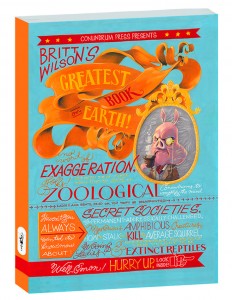 Britt Wilson – 
It seems like Torontonian Britt's got a lot of work going on lately, and it's well deserved! The last issue of
Broken Pencil
featured a
cover
by her & she's an inspiration in
lettering 
and illustration.