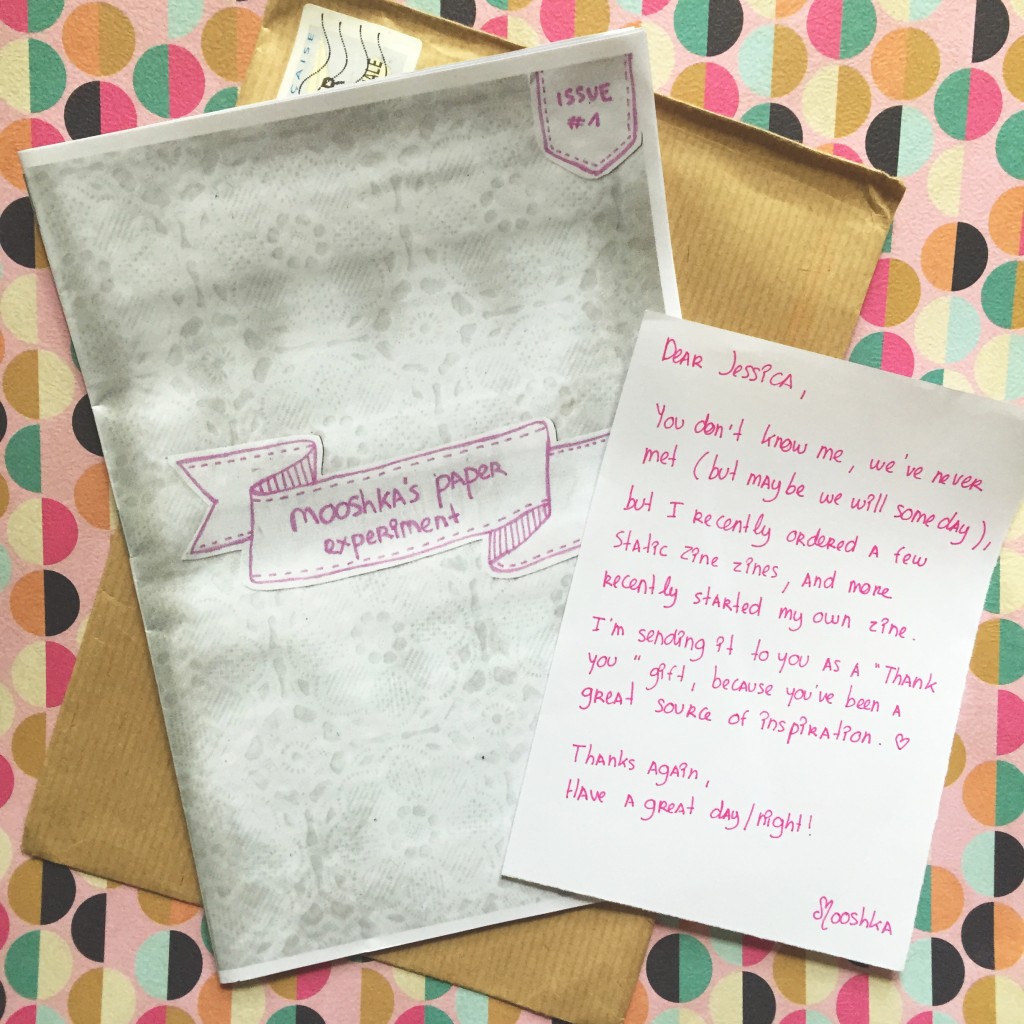 Ever since I started selling zines online, I've been waiting for someone to send me mail back – whether it be a card or their own zine. It seems like that's a thing a lot of people do. And my address is on the envelopes. I felt like once you get something back, you've reached another level in zine world.
Recently I finally got something back, and it was everything I could have dreamed of!
Besides Mooshka's super sweet note, she included her first zine, which I immediately read. And it's great! Check out these fantastic pages.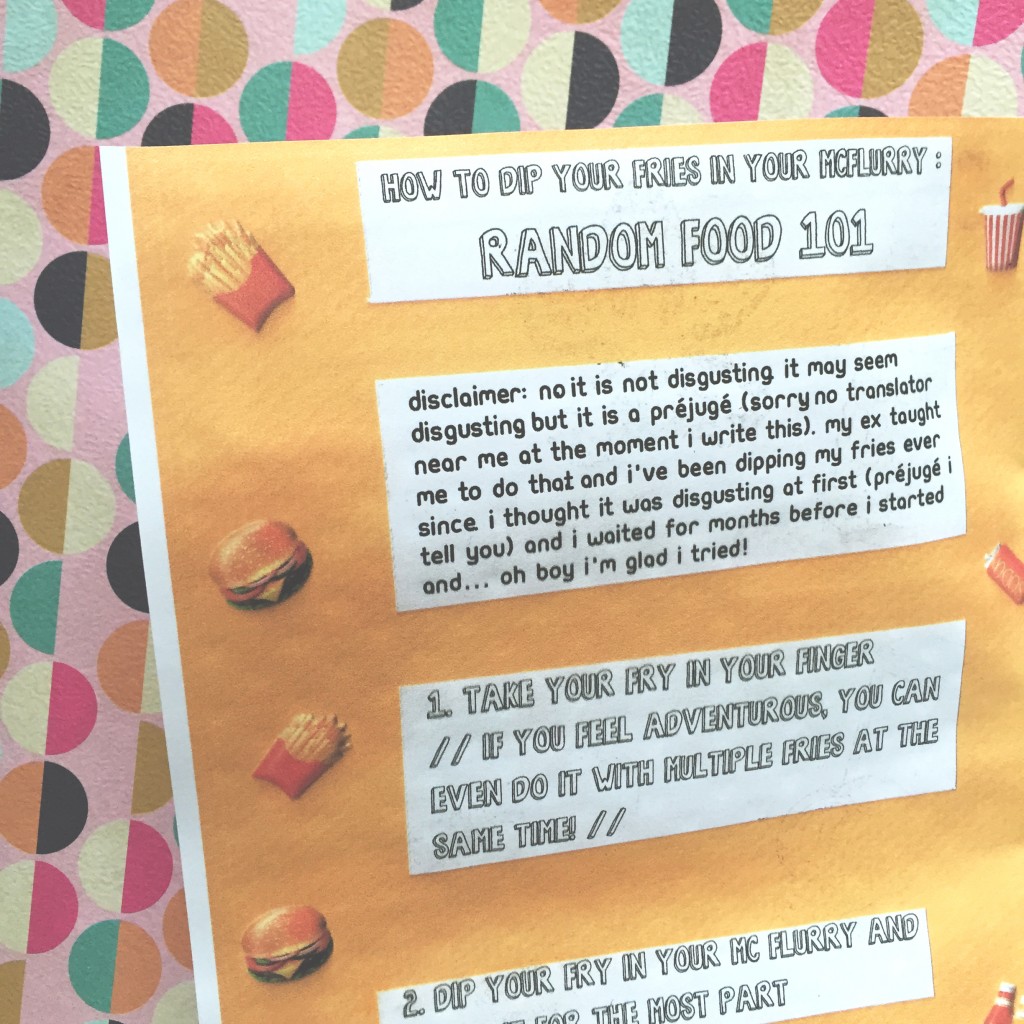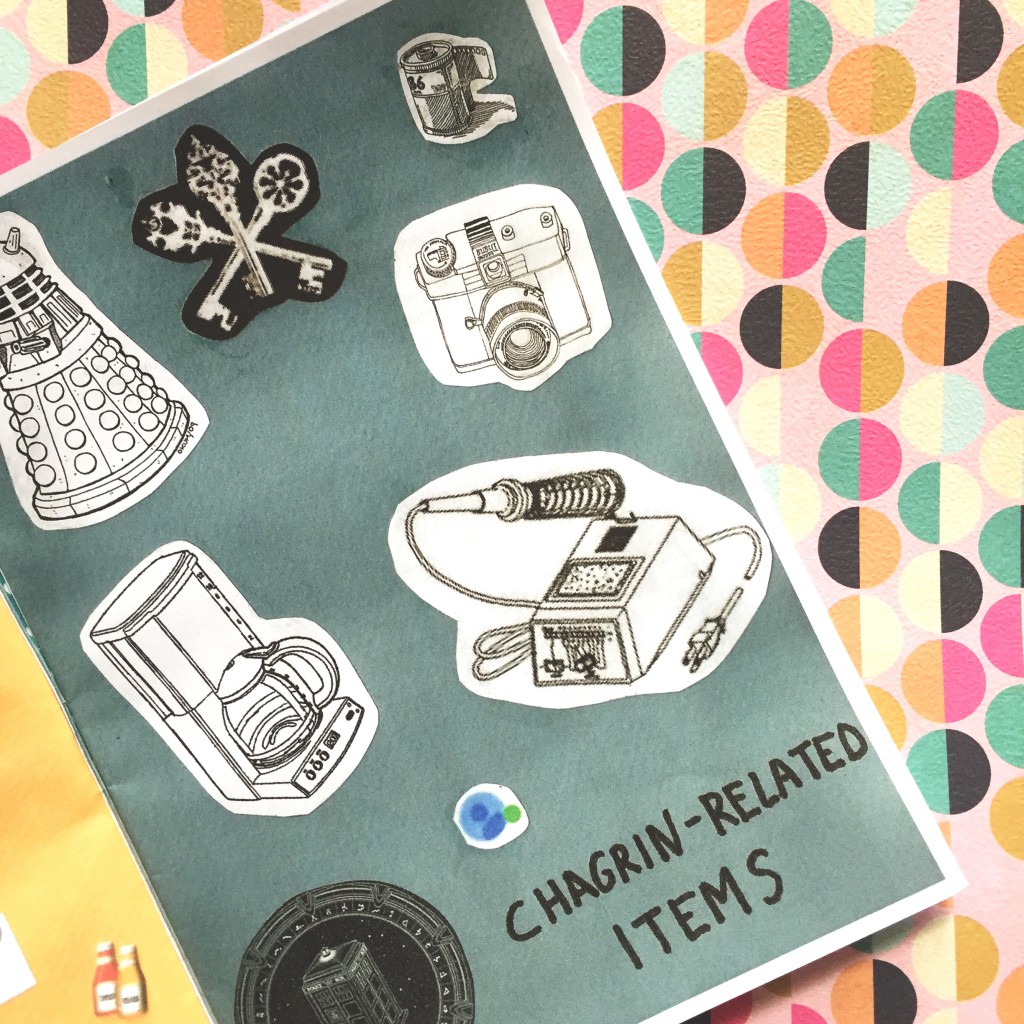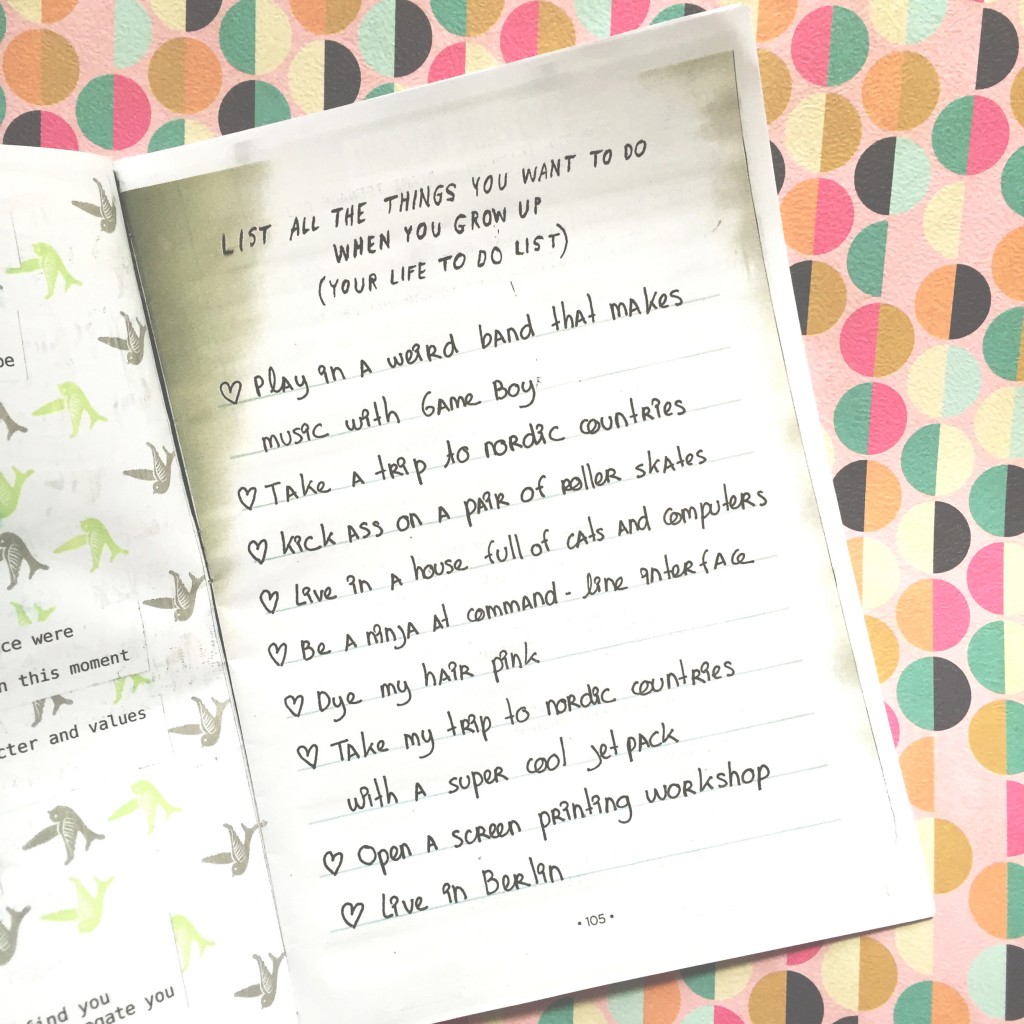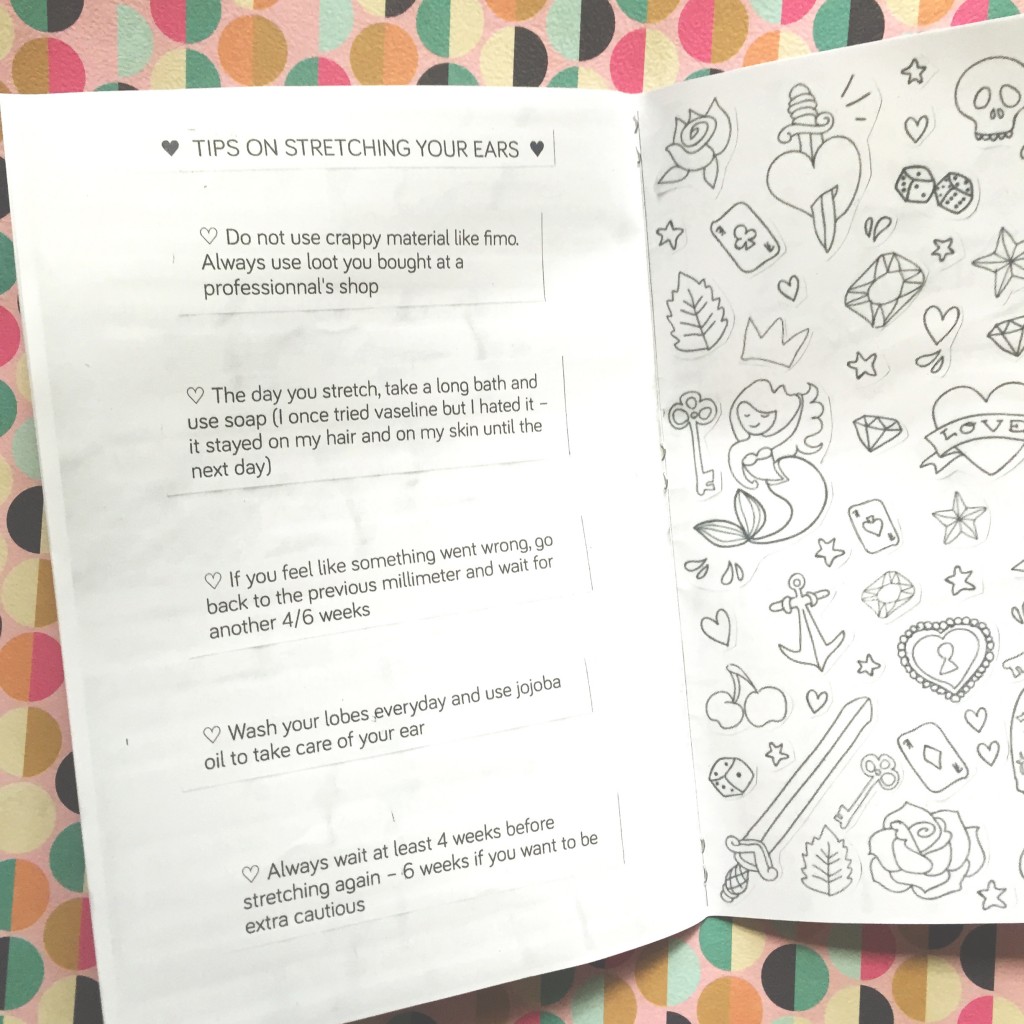 Mooshka's open attitude and love for making things genuinely shines through the paper.
You can grab a copy of Mooshka's Paper Experiment at her Etsy page.