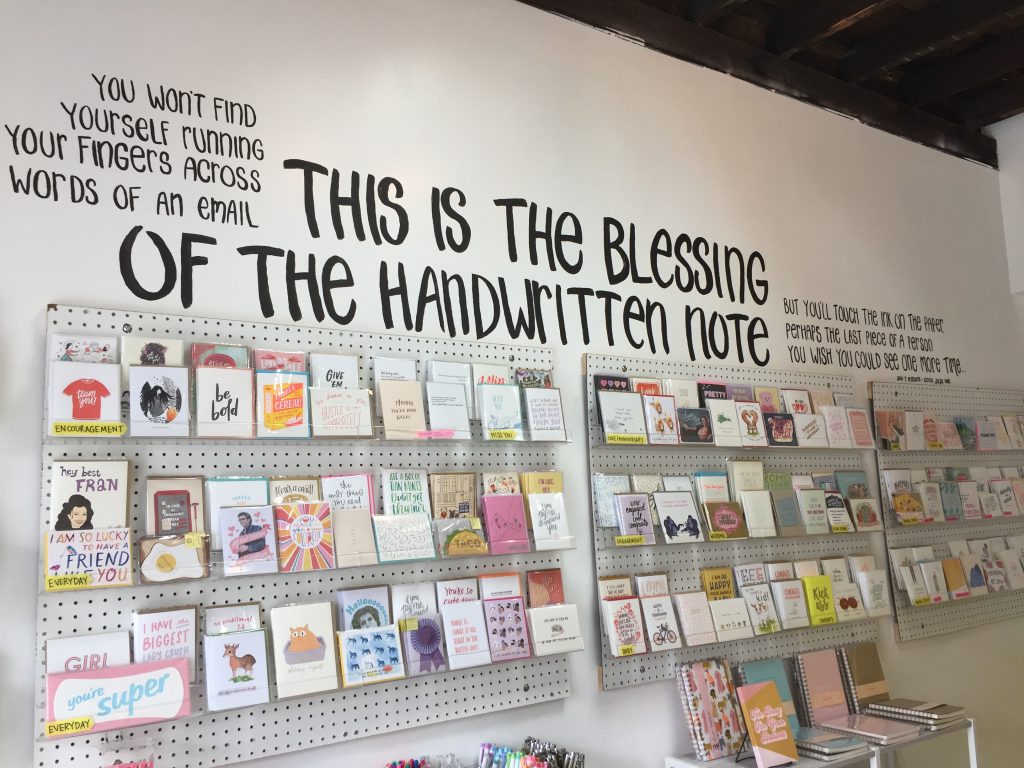 It's been a while since I've been able to visit a new-to-me stationery store, and oh man, what a feeling. I wish I could bottle it up. That excitement of walking inside and wondering what treasures could reside there, that ignoring of your wallet's cry, the thoughts of what you could do with your goodies… it's my kind of bliss. So when I found out I was going to go to Boston for a work trip, I knew I'd be able to visit Calliope Paperie, a store I've been following for ages. I've always admired Kristina's selection of paper goods; she makes me want to open up my own store. And then there are her epic Instagram stories. I'd so love curating paper goods but I could never handle running a shop!
Calliope has two locations just outside of Boston: Natick and Somerville. Natick is the home-base store, and Somerville is part of their new Bow Market. I couldn't make it out to Natick, but I did get to Somerville so I got a good heap of stationery joy! Just check out how HAPPY this store LOOKS and then imagine FEELING THAT.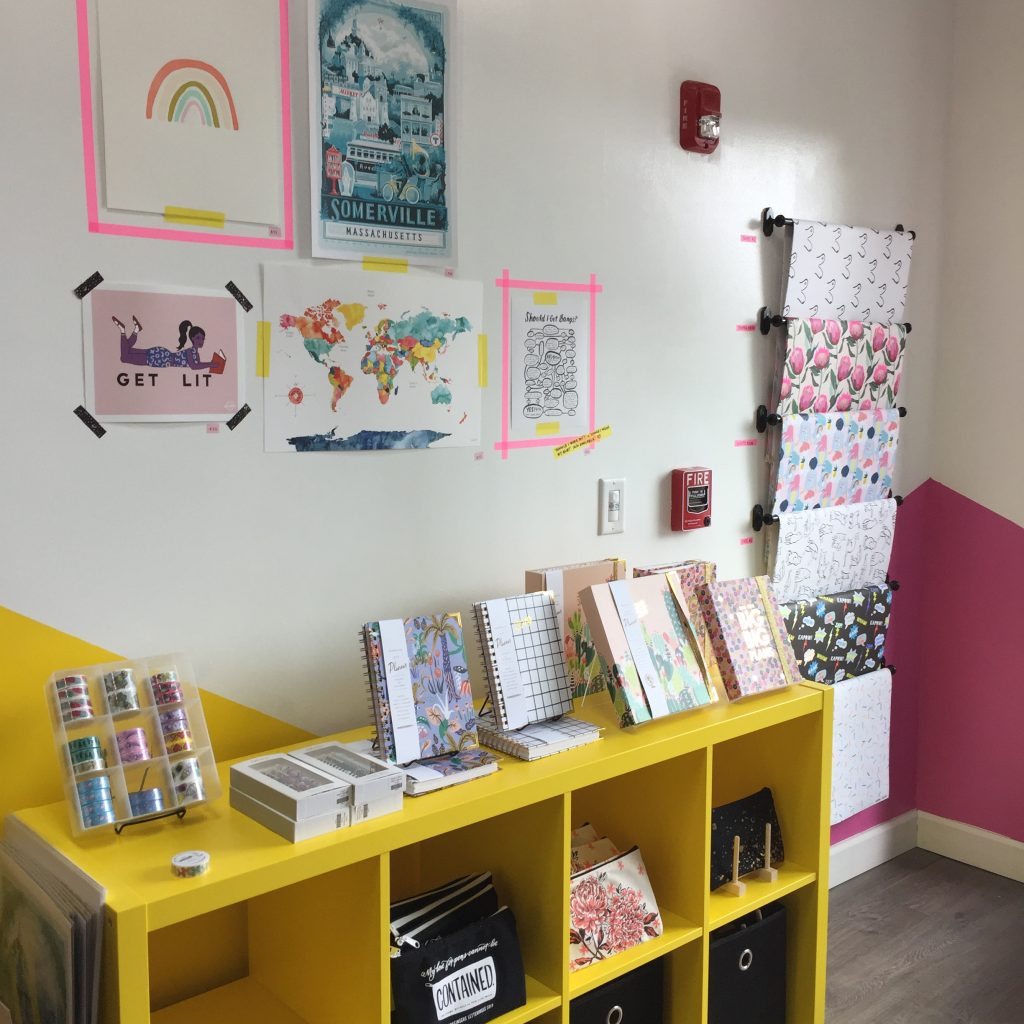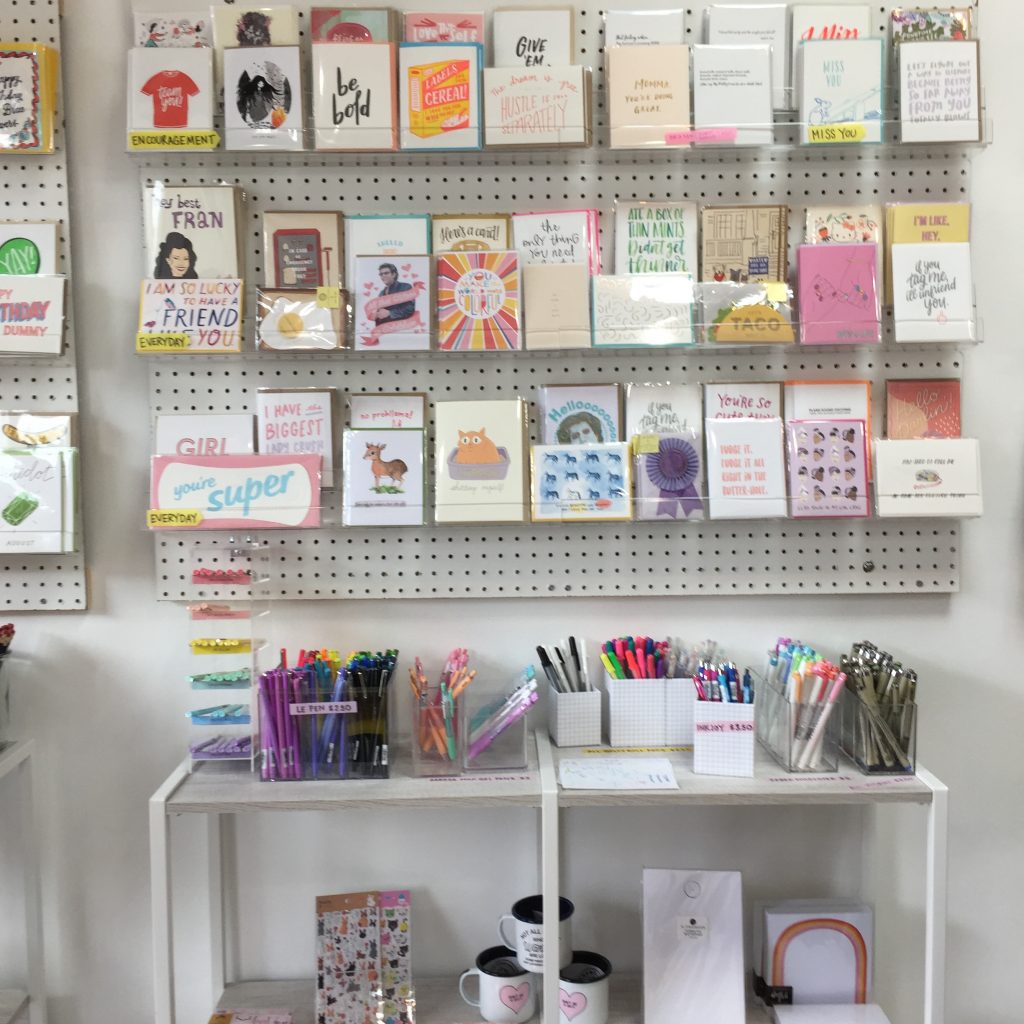 I love how Kristina sorts her cards – she really understands what people look for.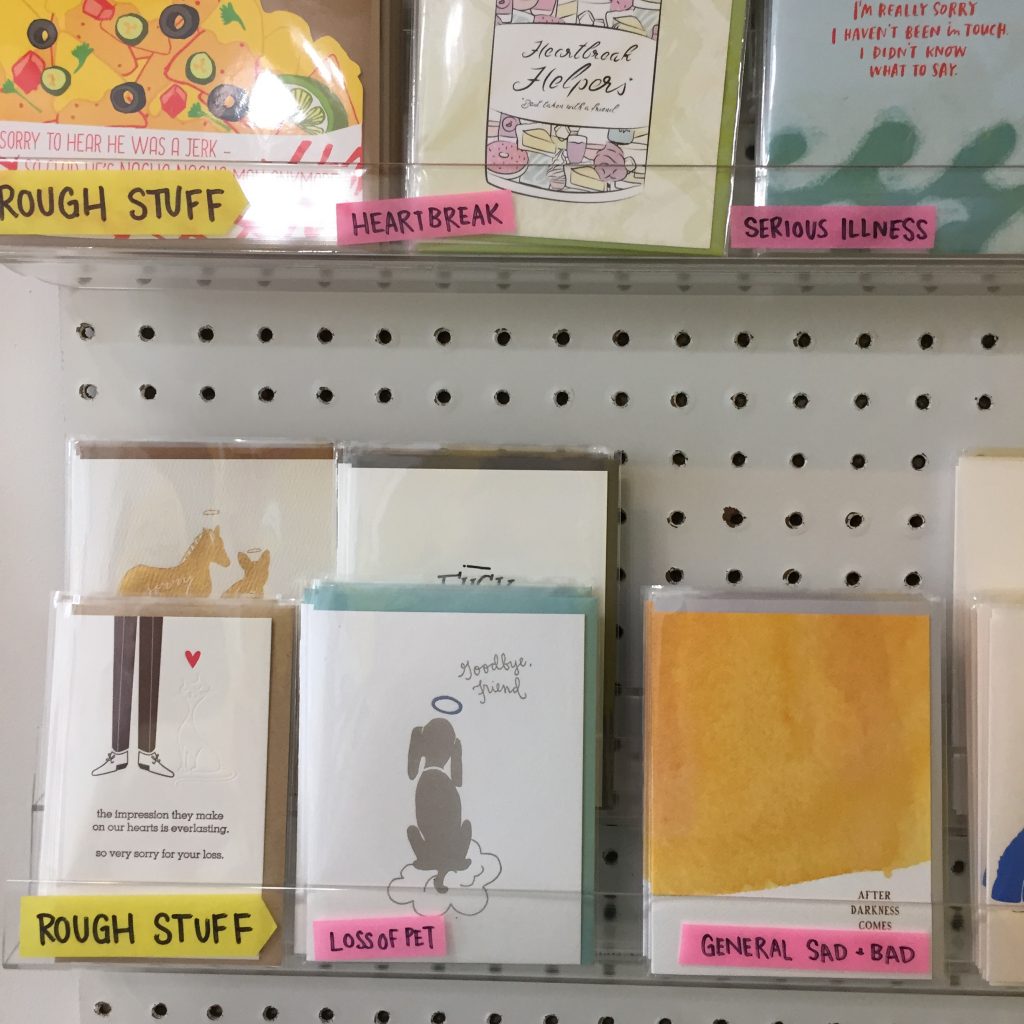 And she just has a great eye for cards that someone would want to keep after you give it to them!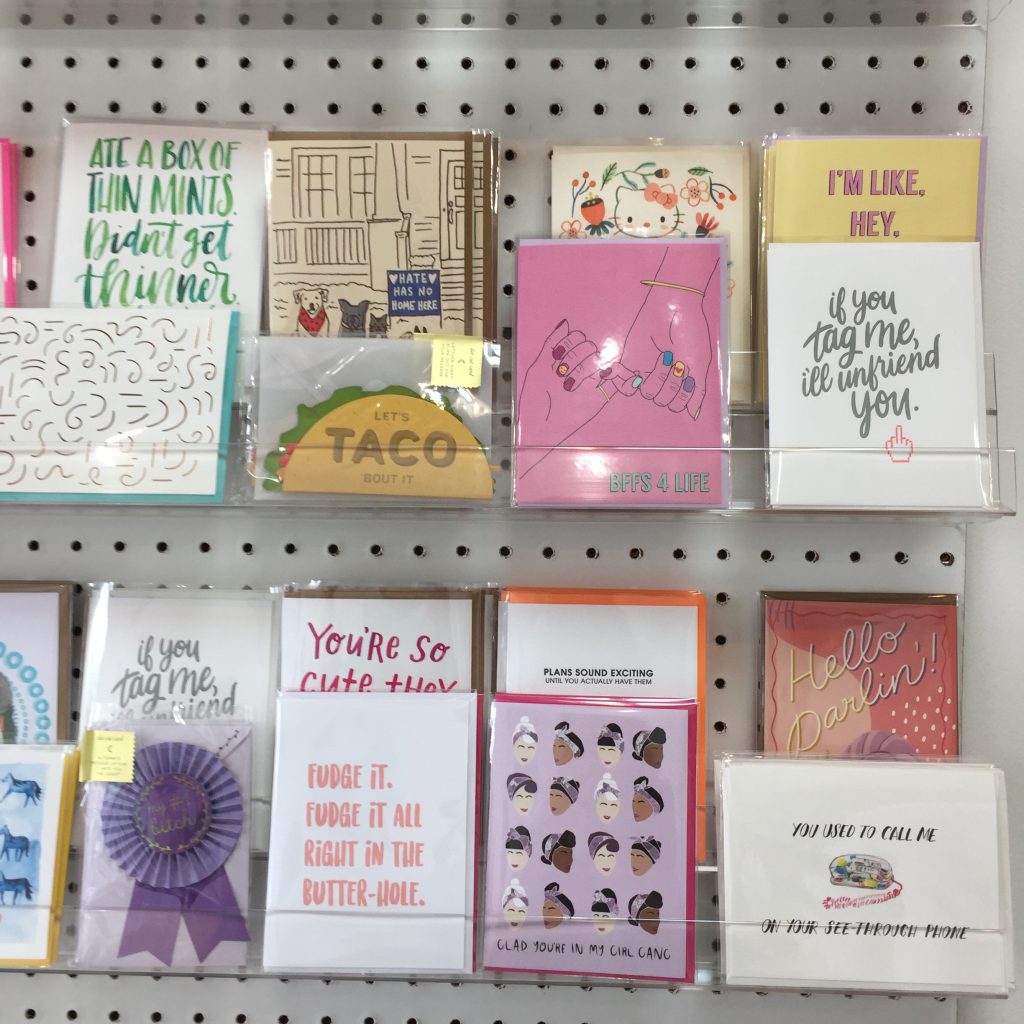 She also carries planners and planner accessories, pins, patches, keychains, candles, notebooks, pens, pencils, mugs, prints, etc!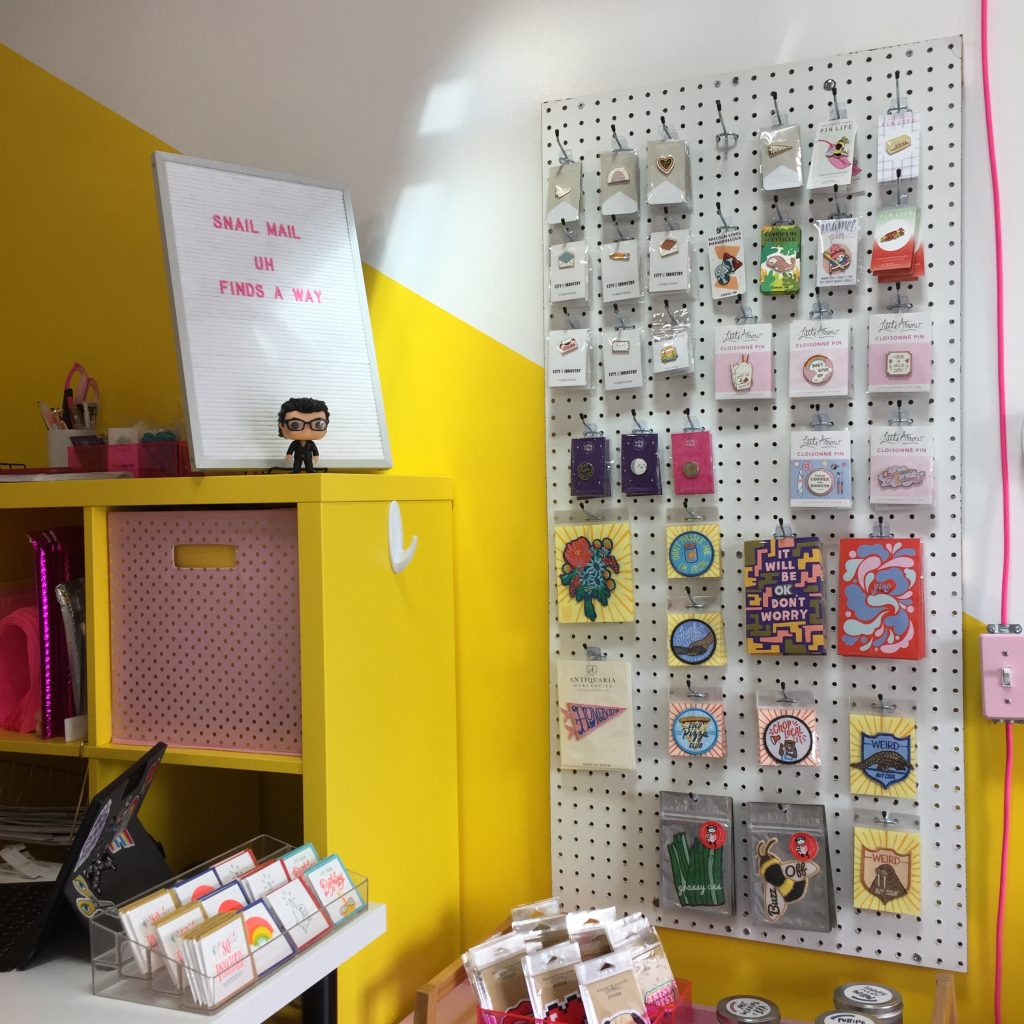 Hi Kristina! It was so lovely to meet you.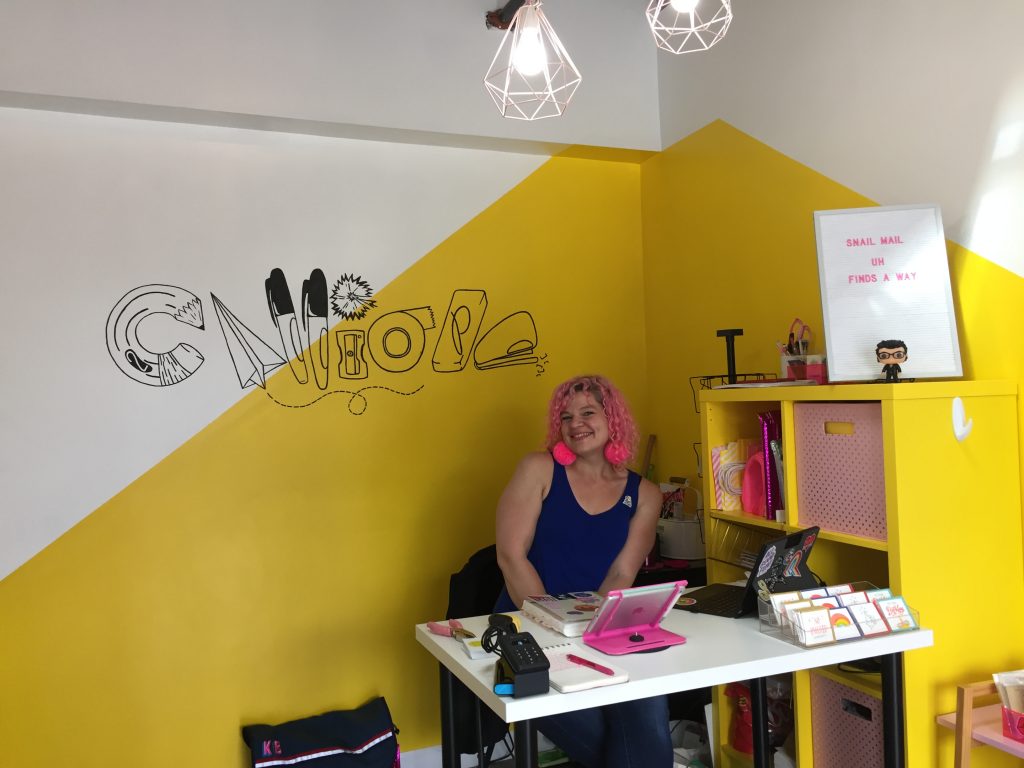 *lol*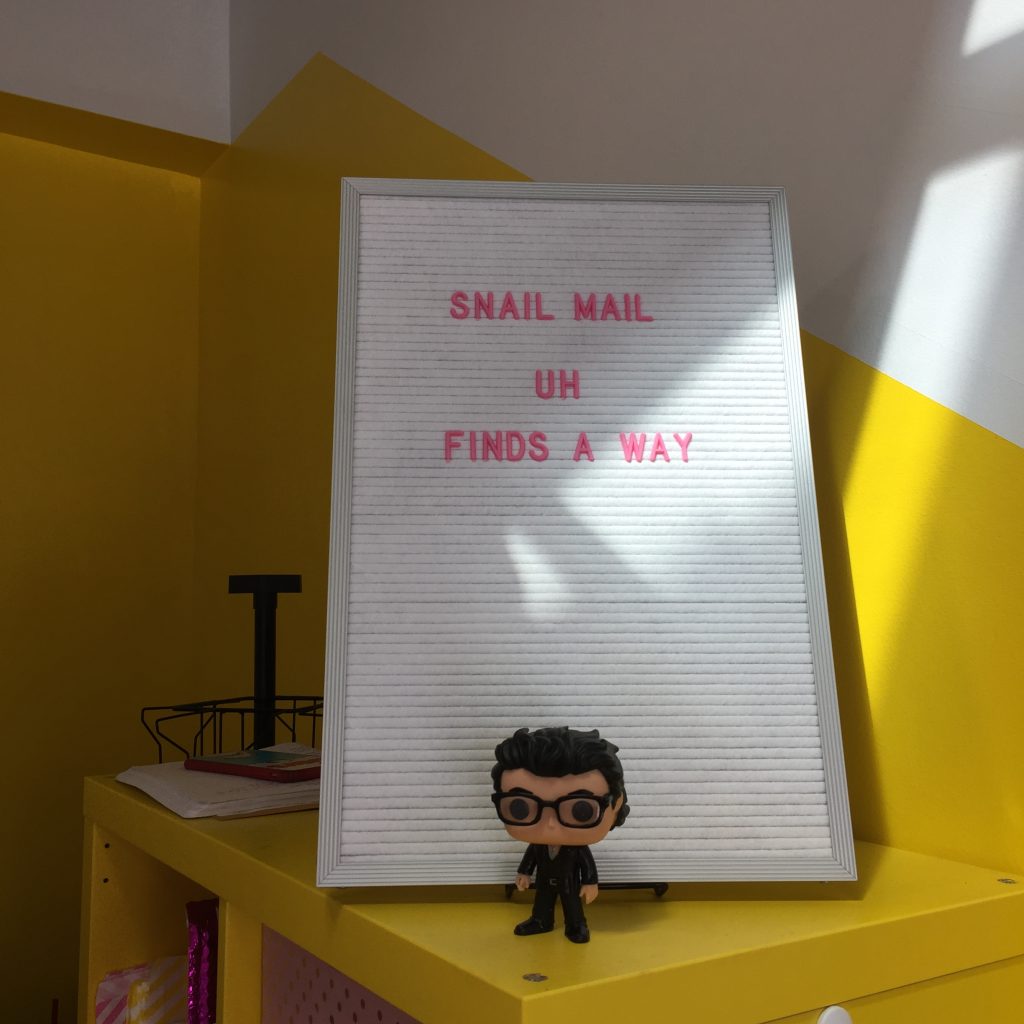 And here's what I brought back home (along with a couple things from other places)!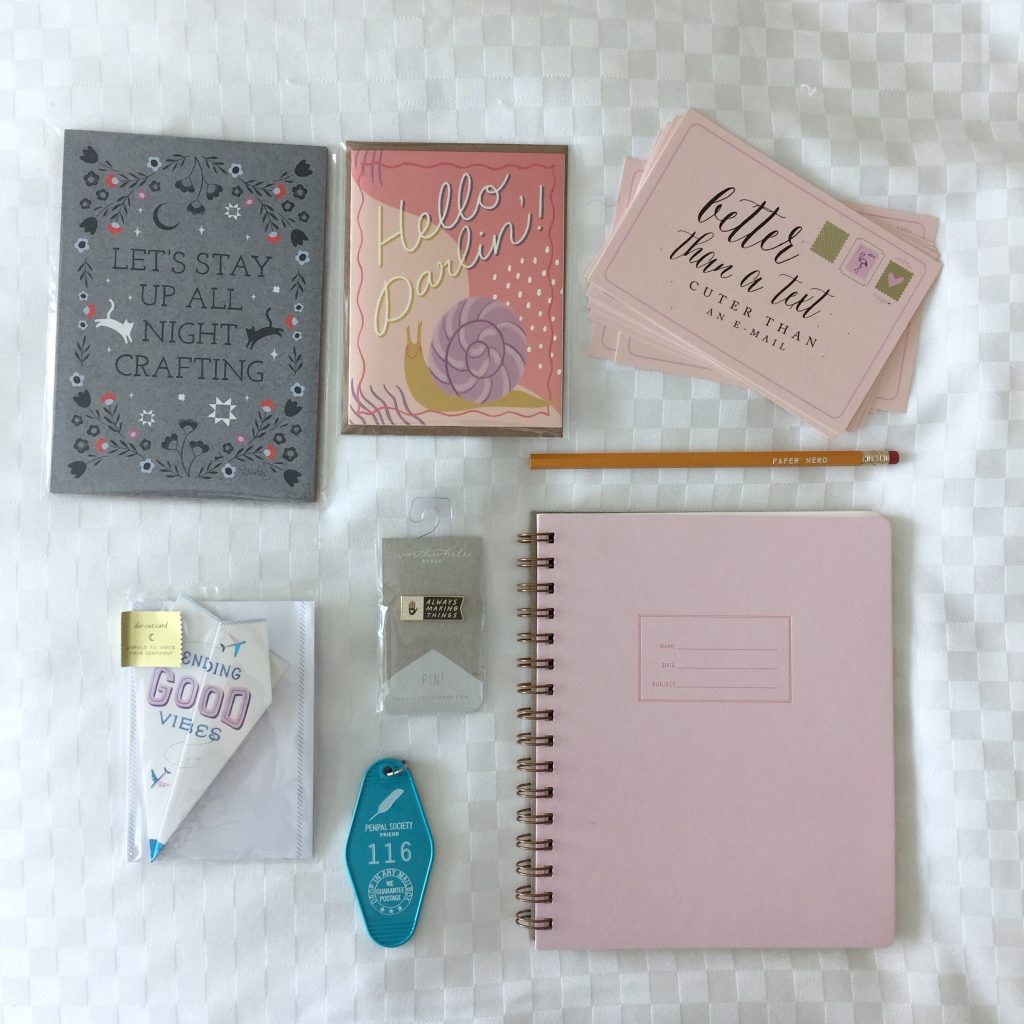 Let's Stay Up All Night by Crafted Moon bought at a store next to Calliope called Home Slice.
Hello Darlin' card by Olive & Company bought at Calliope
better than a text postcard by Ginger P. Designs bought at Paper Source
Paper Nerd pencil bought at Calliope
Pink Lemonade Notebook by Iron Curtain Press bought at Calliope
Always Making Things pin by Worthwhile Paper bought at Calliope
Penpal club keychain bought at Calliope
Sending Good Vibes card by UWP Luxe bought at Calliope