Clearly this blog is a celebration of a bunch of things that are "dying." Paper's on its way out of many people's lives, but not my heart! Snail mail is something I have been participating in actively for about a year now (besides the time when I was a kid). I adore it — having pen pals all over the world is both exciting and enlightening. We send each other gorgeous paper items, play "Mail Tag" (i.e. ask each other random questions) and tell our stories. So since I've fallen in love with snail mail, and since Canada Post has an ironic hate-on for it (besides making stamps $1 and cutting out home deliveries, they advertise doing your bills online instead of mailing!) I've been on the look-out for all things mail. Here are some things that I have and you can have, too, to show off your love to your pen pals and postal workers!
Wreck This Girl's postcards & stickers — buy at her Etsy!
Go It Alone's "Say it in a letter, we're in this together" screen-printed poster — buy at their Tumblr!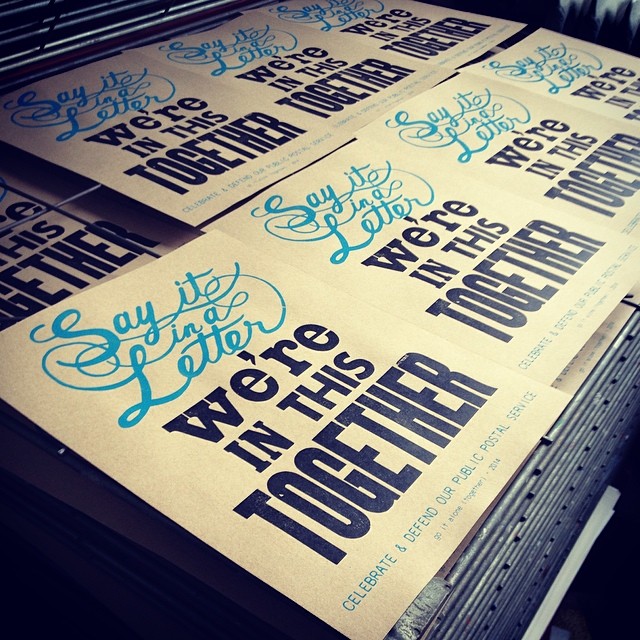 Sarah Mangle's postcards to Canada Post — in English and French — buy at her Etsy! I plan on giving the 'essential service' one to my postal worker.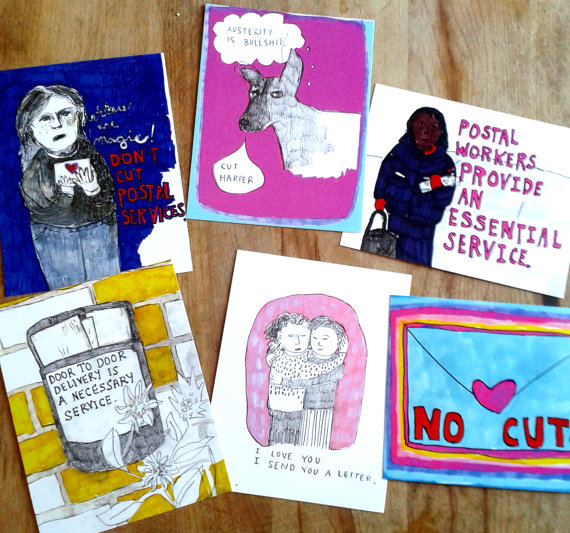 A "Happy Mail" stamp — buy it at Impress Cards + Crafts (Toronto – I got mine at The Paper Place).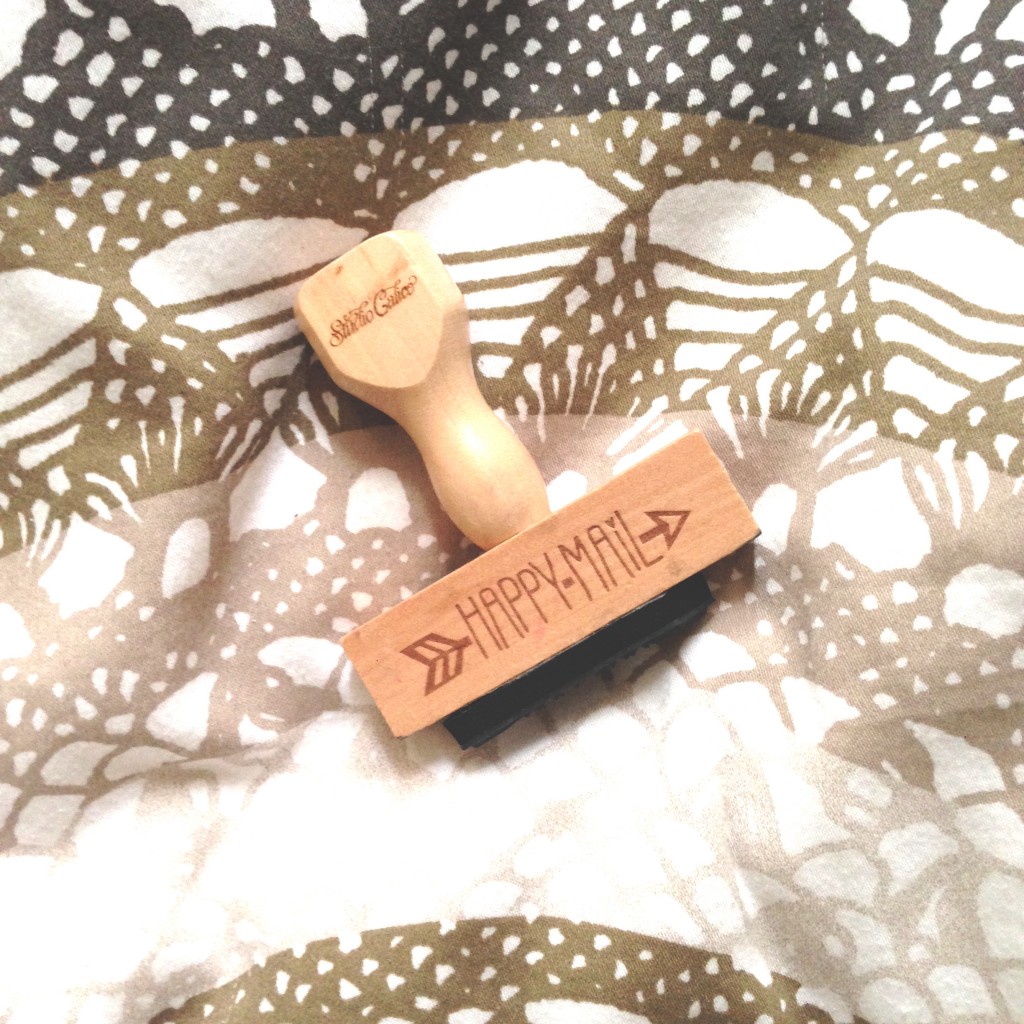 How do you celebrate snail mail?