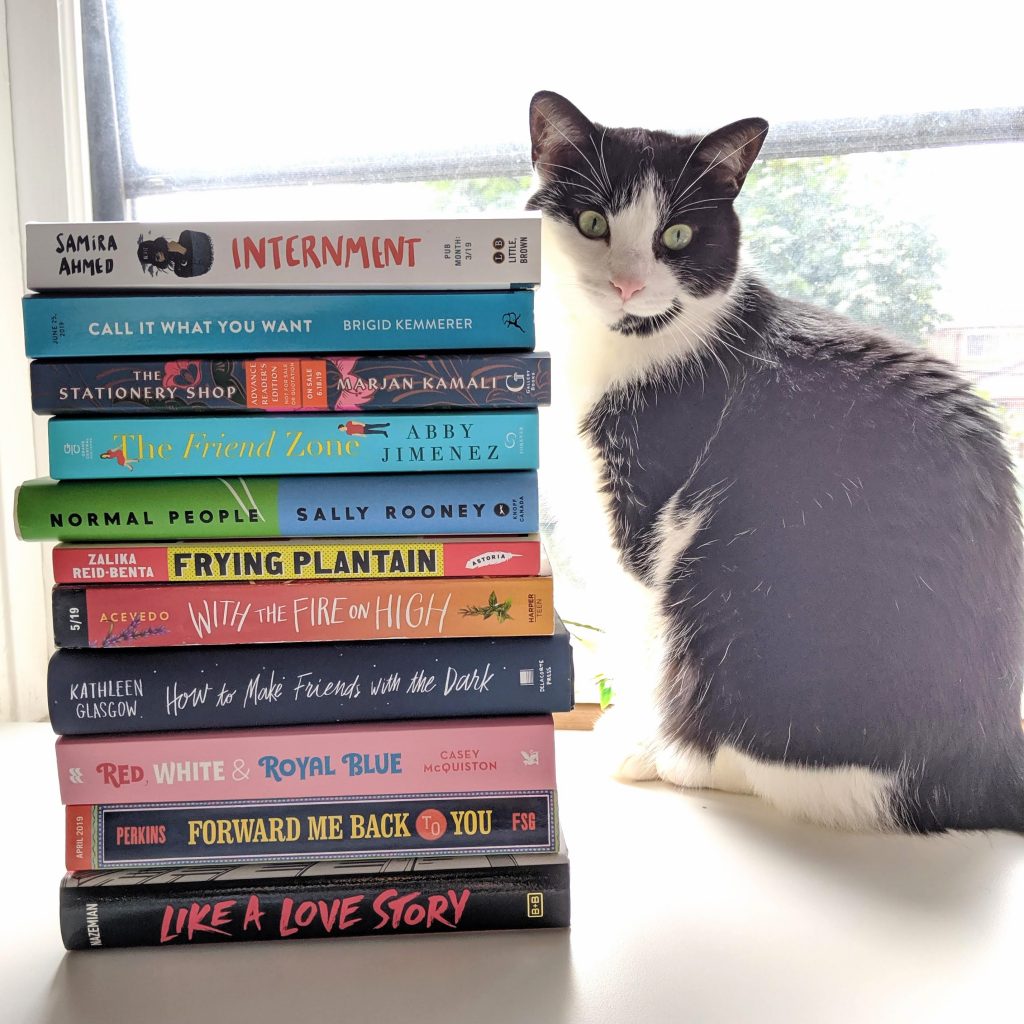 It's been a minute and a half since I've put out a review, but now I have not one, not two, but ELEVEN mini reviews for you! I hope everyone's been having a great summer – mine's been pretty lazy and hazy, to be honest – and I can't believe it's already only a couple weeks until September. So if you're looking for some reads to finish off your summertime with, I've got plenty of recommendations, starting with some of my favourite reads of the year!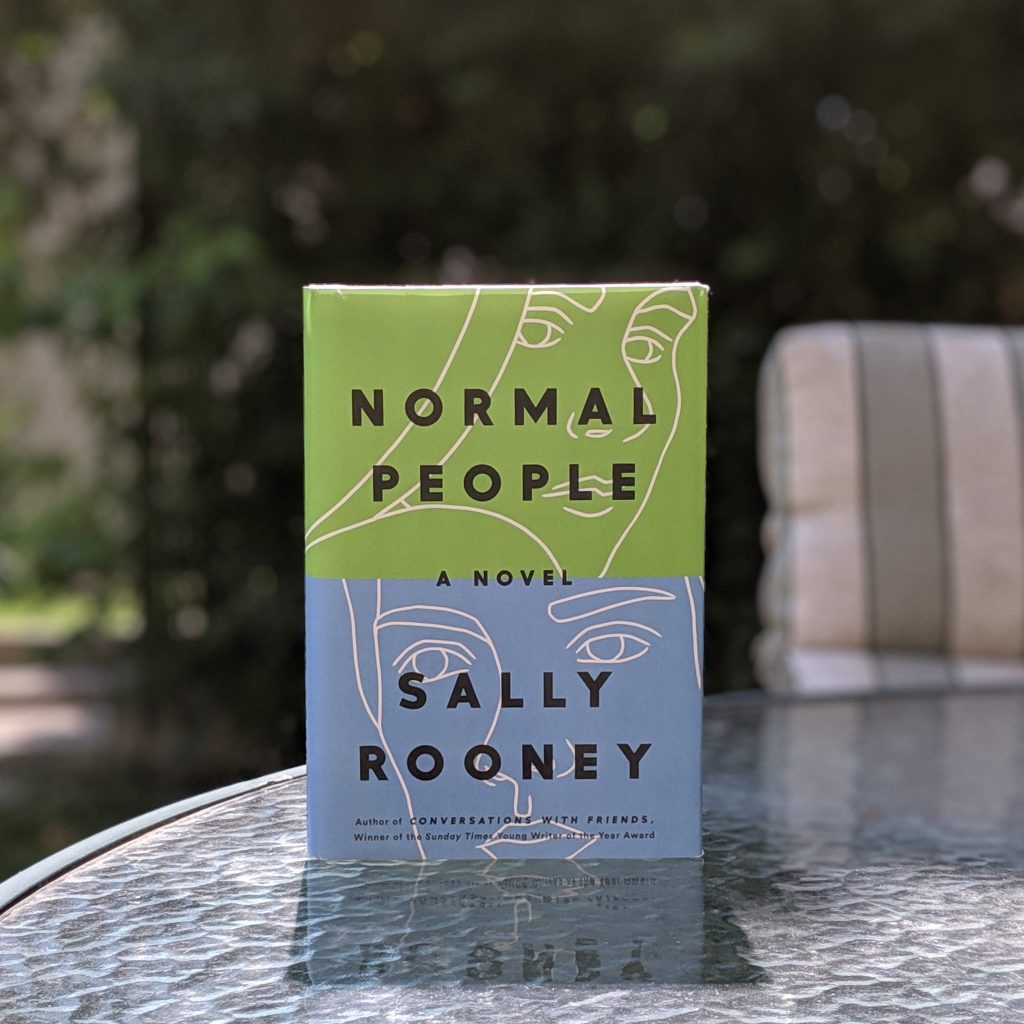 Normal People by Sally Rooney
This is one of the books I've enjoyed the most this year, and yet it's the one I have the hardest time talking about. I flew through it in a haze, entranced by the awkward relationship between Marianne and Connell told in this matter-of-fact yet wistful language. The book follows the pair from their senior year in high school through university. Marianne was the weird one in high school while Connell was the popular jock, but in university their statuses flip, which they never fully recover from. I was emotional while reading this, at times rooting for them and at others wishing they would just say goodbye already. At first I resisted the style of dialogue without quotations (it's still not my favourite, I find it pretentious) but it grew on me enough to let it go. Reading Normal People feels like you are getting the juicy inside gossip about a couple in your social circle without being involved.
"He feels like the fear has consumed him and turned him into something else now, like he has passed through the fear, and looking at her is like swimming toward her across a strip of water. He picks up the cigarette packet and looks into it. His teeth start chattering and he puts a cigarette on his lower lip and lights it. Marianne is the only one who ever triggers these feelings in him, the strange dissociative feeling, like he's drowning and time doesn't exist properly anymore."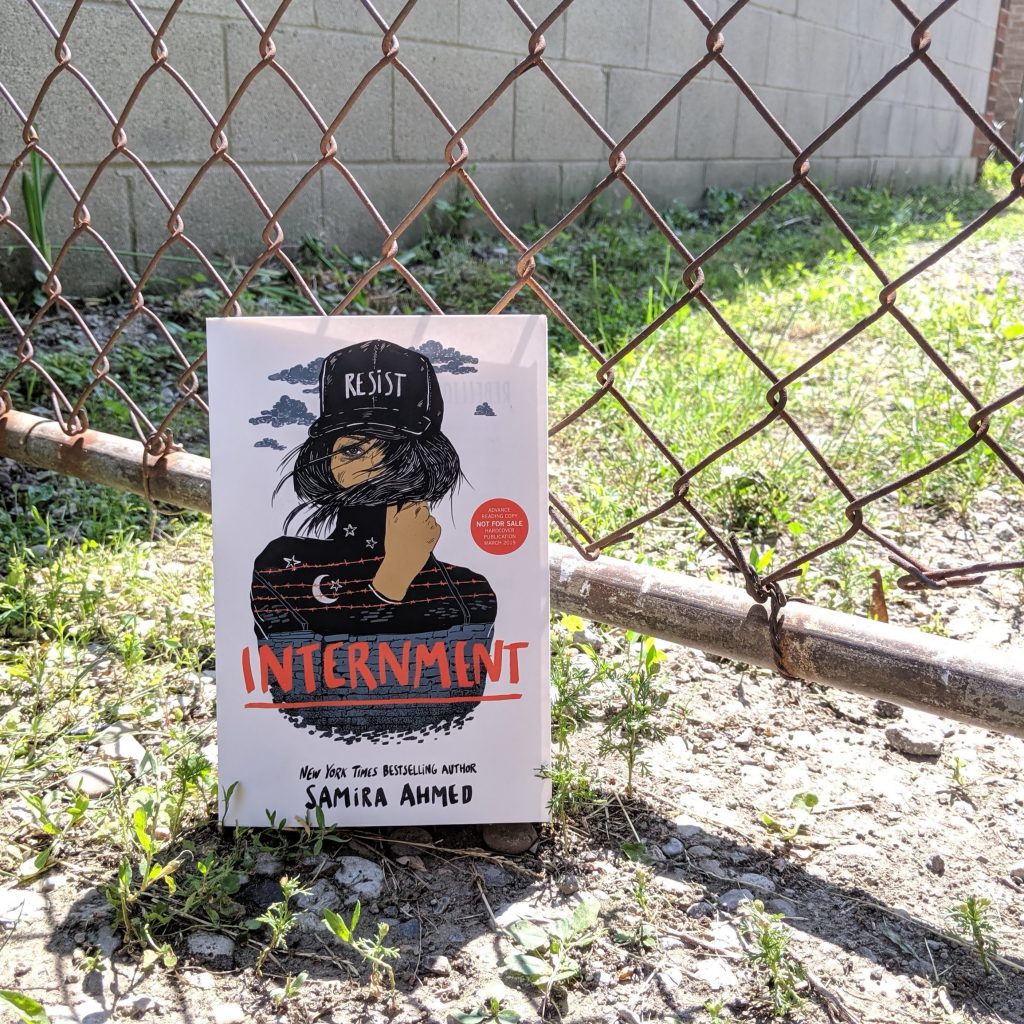 Internment by Samira Ahmed
I wish this book reached the same levels of cultural hype as The Hate U Give did. It is epic, powerful, and too easy to imagine that it's real. Layla and her family are taken to an Internment camp in the U.S. for being Muslim under Trump's government. You're there with her when they're taken from their home at night. You're there when they spend days not knowing where they are going or what is happening. You're there when they're dropped into the desert and expected to eschew their humanity. You're there when Layla finds new allies and enemies. You're there when Layla's spirit ignites and erupts. This book… you just need to read it. Right now. It is absolutely terrifying.
"The government–the Exclusion Authority–built all of this, this whole camp, under the cover of darkness. I wonder what else they've built. What else can they do to us when America isn't looking?"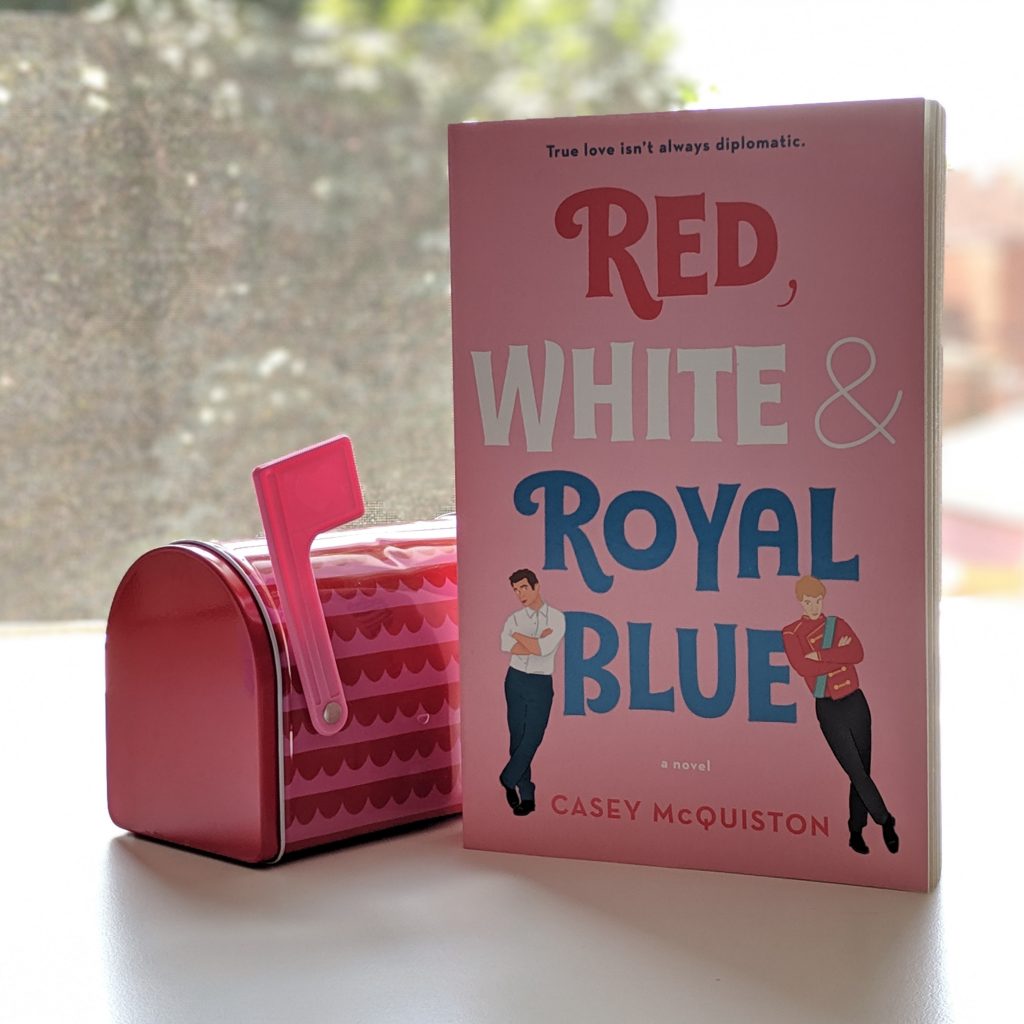 Red, White & Royal Blue by Casey McQuiston
My god, I love this book more and more as time goes on since I've read it. That is a huge mark of a good book for me. I also can't look at a tabloid the same way ever again. The First Son of the United States falls in love with a Prince of England? Oh my god. It is everything you'd hope it would be. It is worth the hype. It is funny, sensitive, exploratory, and inclusive. It is the imagination of a better world, but it's still not perfect. The characters are so loveable you will miss them when you're done reading it. I am not a praying girl but if that would help get the movie option (!!!) made fast, I'll do it. It starts as a hate-to-love – the FSOTUS Alex and Prince Henry have butted heads until a clumsy accident lands them in the tabloids and they need to do damage control. But soon they see each other for who they really are and sparks fly. And it just gets better and better. The writing is so fun (there's even a Twitter account just of quotes from the book), the message is pure love, and really this book is something to be celebrated. You must go get it right this instant!
"You and me and history, remember? We're just gonna fucking fight. Because you're it, okay? I'm never gonna love anybody in the world like I love you. So, I promise you, one day we'll be able to just be, and fuck everyone else."
How to Make Friends With the Dark by Kathleen Glasgow
Wow, what a moving portrayal of grief and hitting rock bottom. I still haven't read Girl in Pieces but I knew that I'd be in for an emotional wallop with this one. It's always been Tiger and her mother against the world. Fighting to keep the heat on and food in the cupboards, but still so happy to just be together. But on the day that Tiger ends up yelling at her mom for pushing her buttons too far, Tiger's mom dies. Tiger's left with nothing. Property of the state. Bounced around foster homes until she finds out she has a sister, who isn't the most reliable either. This book will break you apart and put you back together again. It was a kind of story I hadn't read yet and am so glad I did.
Forward Me Back to You by Mitali Perkins
This is one of the more unique reads I've had this year! Mitali crafted a gorgeous story about finding the power in ourselves. Katina King, a jiujitsu champion, has just moved to Boston, searching for anonymity and closure after she was sexually assaulted at her high school. Robin Thornton knows he was adopted from an orphanage in India, but without knowing anything else about his past, he's concerned about how to look towards the future. The two meet in an after-school church group, but don't start to become close until they go on a trip to India to help victims of human trafficking. While the topics are intense, Mitali handles them with care through her beautiful writing. While sometimes the story focuses on the two becoming friends, it is really about them coming to terms with their lives and figuring out what they want to do with the power that they've had all along, which was smart and necessary. I could have done without the church stuff (especially as it was soon after I accidentally read a Christian novel) but it wasn't preachy, and I could accept it for what it was. I still highly recommend this!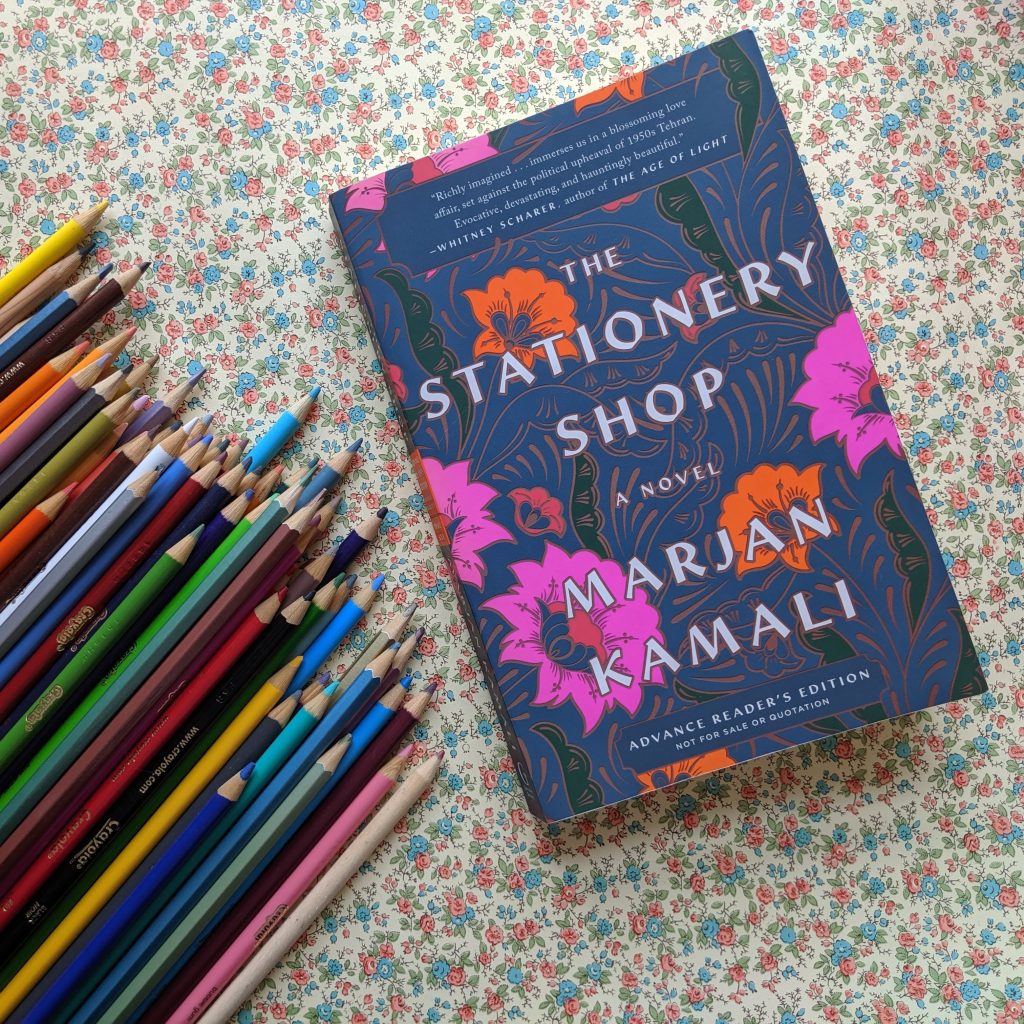 The Stationery Shop by Marjan Kamali
Sure, I was hooked in when I saw there was a book with this title that actually involved a stationery shop and a love story. Done! But I will warn you … that was total bait. I still have an issue with the title of this book being what it is, and it goes alongside my growing annoyance at bookshop book bait, but that discussion is for another day. I still read a book with lovely writing about a story I might not normally hear. The Stationery Shop is actually about Roya as she goes through life, wondering what if. Roya was introduced to Bahman at a local stationery shop (it also sells books!) by its owner in Tehran in 1953, during the political upheaval. Roya was a teenager, a good student, who just liked to appreciate fine things. Bahman was a teenage activist. The two fall in love during their courtship that starts in the shop, and are engaged. But one day Bahman and his family disappears. The Stationery Shop shows us what came after for Roya all the way through her life until she finally sees Bahman again in their old age. It's a heartbreaking story and it illuminated a time and place I didn't know anything about. I think as long as you know, my beautiful stationery lover friends, that it's not actually about stationery, you will appreciate the story for what it is.
Frying Plantain by Zalika Reid-Benta
Twelve short stories put together a novel about a girl named Kara Davis as she grows up caught in between her Canadian nationality and her Jamaican heritage. It takes place in Toronto, actually some parts even near where I live, so that was the first thing to hook me. I could see the story playing out on my street, y'know? We go from Kara telling a lie on the playground about finding a pig's head in a freezer in Jamaica to being in junior high as she's the victim of an awful prank by her schoolmates, to being a teenager stuck between her mother and grandmother, or her grandmother and grandfather, as they wage ongoing battles. I wanted a bit more personality from Kara throughout, sometimes she felt a little too quiet for me, but I think that spoke to what she was going through. This novel felt incredibly real and represents a lot of stories for first- and second-generation Canadians, and it was important for me to read something that showed the experience for Black people in the city I live in. I look forward to reading more from Zalika.
With the Fire On High by Elizabeth Acevedo
Emoni escapes her life when she's cooking. And then her cooking brings life to those who eat it. Emoni is a teen mom of a toddler, trying to figure out if she can go to college or not. She's not on the best terms with her daughter's father, and she has to help support her abuela. And on top of all that, she gets to join a cooking class at school but finds it's not everything she hoped it would be, and she's starting to have feelings for a cute new guy. And then there's the upcoming class trip to Spain that she doesn't think she could afford to go on. Emoni channels her stress into delicious dishes that spark joyous memories for anyone who gets to eat it, but she never gets those moments. I liked reading about Emoni's journey and proving that she could have what she wanted but that she still had to put in the hard work. She desperately wants to be a chef one day, but she has to learn that it's not all about cooking delicious food, it's about business and people skills. I liked the elements of magical realism but found them very subtle, and wished for more. I think Emoni is a great character to read in YA this year, and I also look forward to the upcoming movie!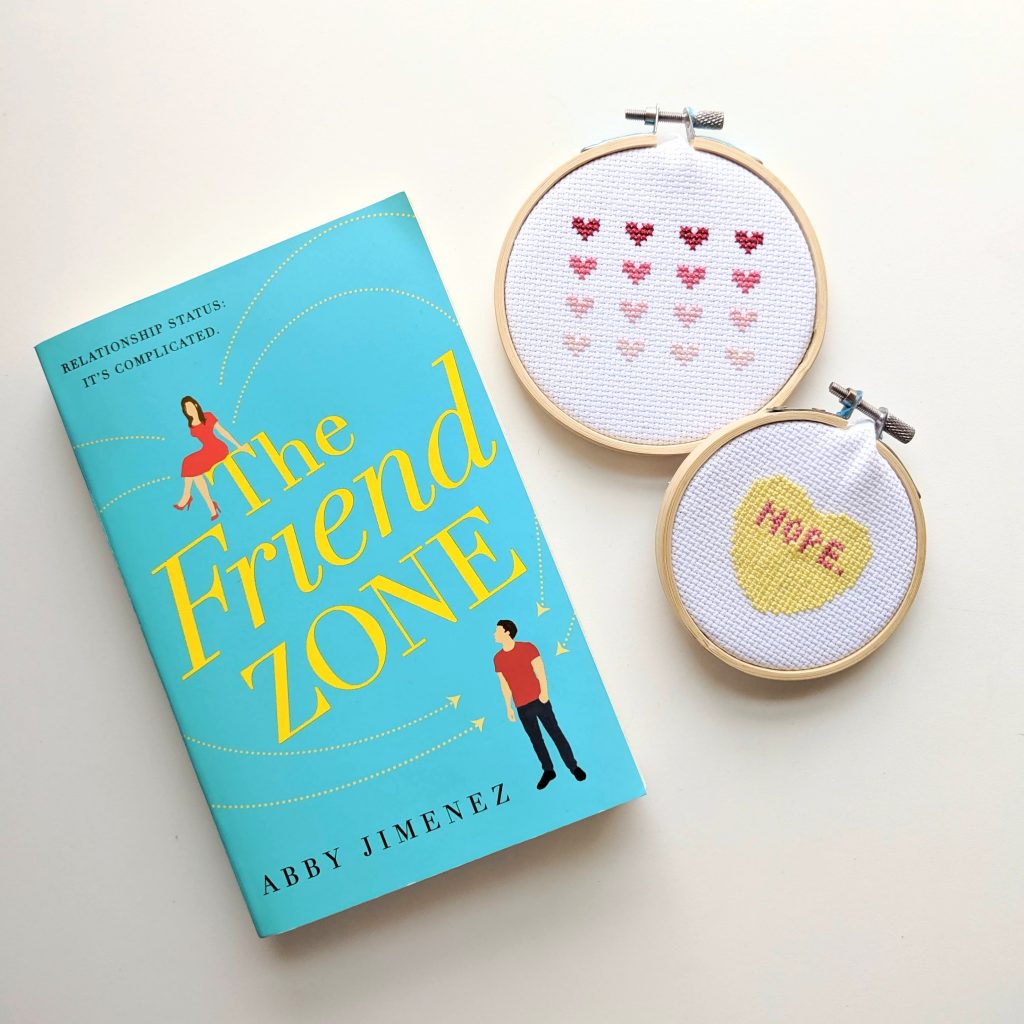 The Friend Zone by Abby Jiminez
I read this in one of my romcom frenzies this summer, but found it wasn't as light as the rest! The Friend Zone has some darker elements to it than what I've read in other books so far, starting with the crux of the relationship's issue: Kristen is facing a medical procedure that will make it impossible to have children, but Josh really wants kids. Then some other things happen that I was totally not expecting and can't give away! I wasn't exactly a fan of the way the story turned out, but I can't deny that I was glued to reading it. I enjoyed the chemistry between Kristen and Josh as they are maid of honour and best man for their best friends' upcoming wedding. I liked how Josh treated Kristen minus the "I have to protect her by coming over with my gun" bit. That was uncomfortable, but I felt like sadly it was not unrealistic. I also found myself annoyed at how Kristen was constantly freaked out and would lash out at Josh when feeling upset and knew that if they just talked they'd be better off. While I know that can be real, most issues between people are because of communication, I think in a book like this it comes off repetitive and aggravating. So while I can remember that I was hooked to reading it, I don't think I'll be looking back on this book with heart eyes.
Call It What You Want by Brigid Kemmerer
I loved 2017's Letters to the Lost and liked 2018's More Than We Can Tell so I was excited for this year's contemporary YA offering from Brigid. What I found was it was barely a romance in the way the other two were (though that's still there of course). It was more of a modern day teenage Robin Hood situation, and more focused on the character of Rob than an even back and forth between him and Maegan. I didn't mind this though. I thought Rob's story was more interesting (and sad) anyway – Rob's father had been caught embezzling funds from half the town and then attempted suicide, leaving him in the care of Rob and his mother. Maegan is the straight student who was caught cheating on the SAT, and then her sister comes home from college pregnant. Rob and Maegan are the school's social pariahs, but find a common ground when working on a school project, and become first protective of one another as friends and then they fall for each other. But then the story turns more into a redemption arc of Rob uncovering more secrets to his family's drama and deciding what to do about it. There's a lot of commentary on class and privilege that I thought was interesting and open enough to not be sure where it would lead. And as a side note, I was entertained by the pair meeting up at Wegmans all the time because it's the grocery store from my hometown and I just thought that was pretty funny as I remembered all the times I went there with my friends as a teen. Anyways, I wouldn't recommend this as a YA romance but it did turn into something I wasn't expecting and ended up appreciating.
Like a Love Story by Abdi Nazemian
This book hurt my heart. It brought me close to tears a few times. It takes place in 1989-1990 at a pivotal moment in history – the AIDS crisis in America. It was a good history lesson and commentary on our current political climate at the same time. Framed through the stories of three teens in NYC, it really is a true love story but not one of just romance. There's Reza, an Iranian immigrant whose family left after the revolution, and he's so scared of being gay because all he's seen in the media is that gay = death. There's Judy, a budding couture fashion designer who falls for Reza, thinking he's straight. There's Art, Judy's best friend and out and proud photographer who also falls for Reza. So it's a love triangle that's quite complicated but that's not even the part that hurts. It was Reza and Art's realities of not being able to be their true selves, not being accepted by their families or anyone else around them, terrified of being intimate and fighting for their communities. I often found Judy's story, though as much as I liked her, kind of in the way because I wanted to get back to Reza and Art's. I thought Abdi's writing was really well done, and I look forward to more from him, but I'm going to go wallow in my feelings now.
That's it for now! What have you been reading this summer?