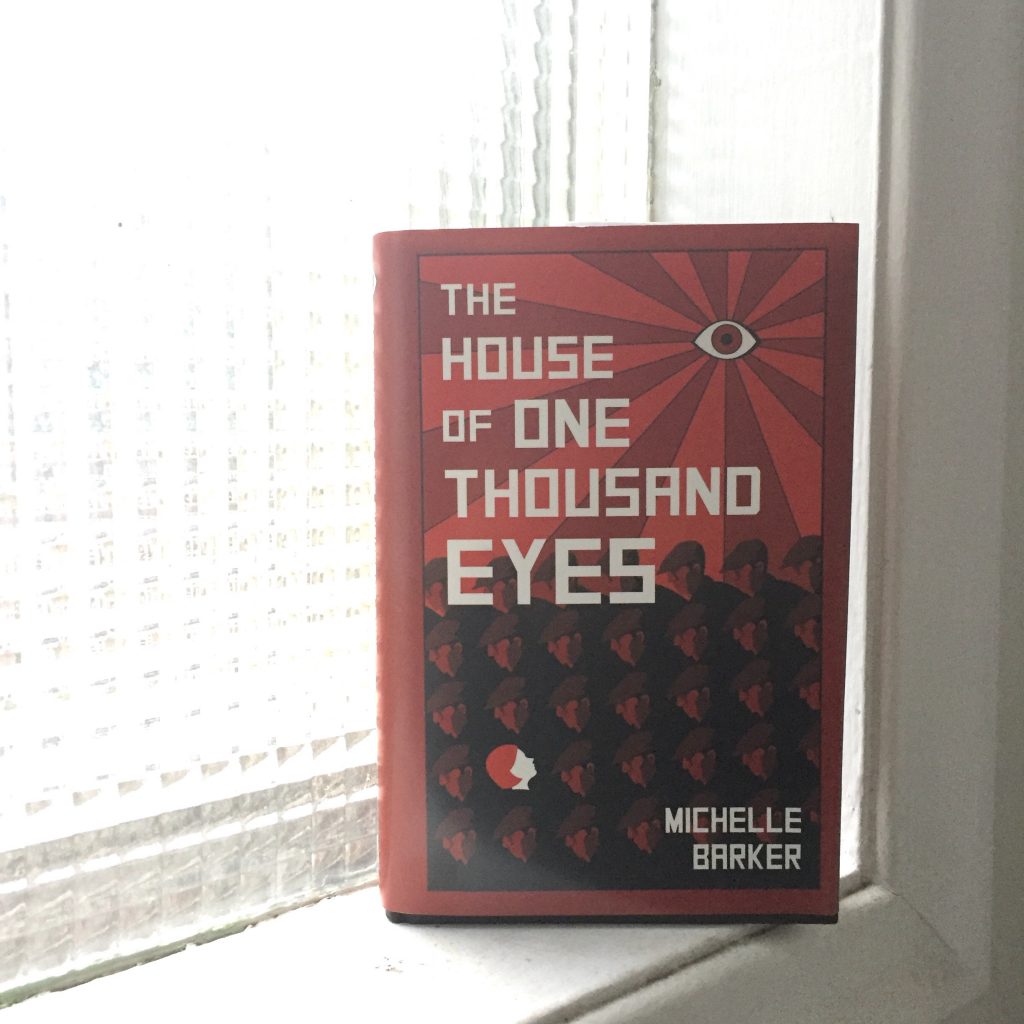 The House of One Thousand Eyes by Michelle Barker
Goodreads | Amazon | Indigo
In the Better Germany, the truth got you locked up. To live in this world, you needed to be able to do three things: keep your head down, keep your mouth shut, and learn to like cabbage.
East vs. West Germany are brought back to life in the haunting new young adult novel The House of One Thousand Eyes. The novel follows Lena, who has had a really rough go at life by age sixteen. Her parents tragically died in a factory accident, which sent her into a mental breakdown and a mental institution. She lives with her conservative aunt and works as a night janitor in the Stasi (secret police) headquarters, where she experiences sexual assault. Her solace is her uncle Erich, an optimistic writer. But when Erich suddenly disappears and everyone in Lena's life tells her she never had an uncle, there are no books by a famous writer of that name, and there isn't even a birth certificate, Lena's already extremely tested nerves are put on high alert and she must decide if she will accept what she's told or to question everything she's known.
The House of One Thousand Eyes has done what few YA novels have done for me as an adult: taught (well, re-taught) me history. I definitely did not remember much about divided Germany, and now I feel like I've lived in it for a month. It didn't feel old or boring, it was captivating with hints of relatable. It wasn't until after I put this book down that I realized how deep I'd gone into the dark, bleak, dry existence that was East Germany before the wall was brought down. I felt like I was right next to Lena as she lived through confusion, shame, paranoia, and secrecy. I couldn't trust that anyone would be on our side.
People wore two faces: the public one that did what the children's magazine said – "be happy and sing" – and the private one that wanted to curse Scheiss Osten every five minutes.
It was fascinating to me to show a character who lives in such a paranoid world. And though she's not exactly dying to escape to the West, despite being completely aware of how poor her quality of life is, Lena knows that trust is a complicated privilege. That makes for such a lonely life. I felt cautious yet relieved when Lena meets a handsome, brave boy. I needed her to have a confidant. She has a few friends, but nobody she feels close to, except Erich. All she wants is to know what happened to him, but when she decides to finally look into his disappearance, the confines of East Germany start closing in on her.
This was a powerful novel that kept me guessing, taught me something, and succeeded in dropping me into a place and time that is completely unlike my own.
Now a very special occasion for me – the author, Michelle Barker, has written a guest post for The Paper Trail Diary! Read on for her super interesting piece on how she came to write this novel during a trip to Berlin.